If you're wondering what happens when a brand new line launches exclusively at Nordstrom and has InStyle + ChiCityFashion on board to host the celebration…
I told you earlier in the week about this launch event (thanks everyone who came by the way…you rock). There was a fantastic response to the clothes (as there should be) so that was very exciting. President of 1.STATE Tracey Powell was in attendance (pictured, upper left) and I have to say she's one of the nicest, most genuine people I've ever worked with. It's not everyday you get to meet the prez of a cool new brand so that really made my day. The stylish girls from InStyle were also there looking chic in 1.STATE (see Marissa and Amy in the lower left). If these two are an accurate representation of the types of girls who work at InStyle then I'm sending in my resume tomorrow.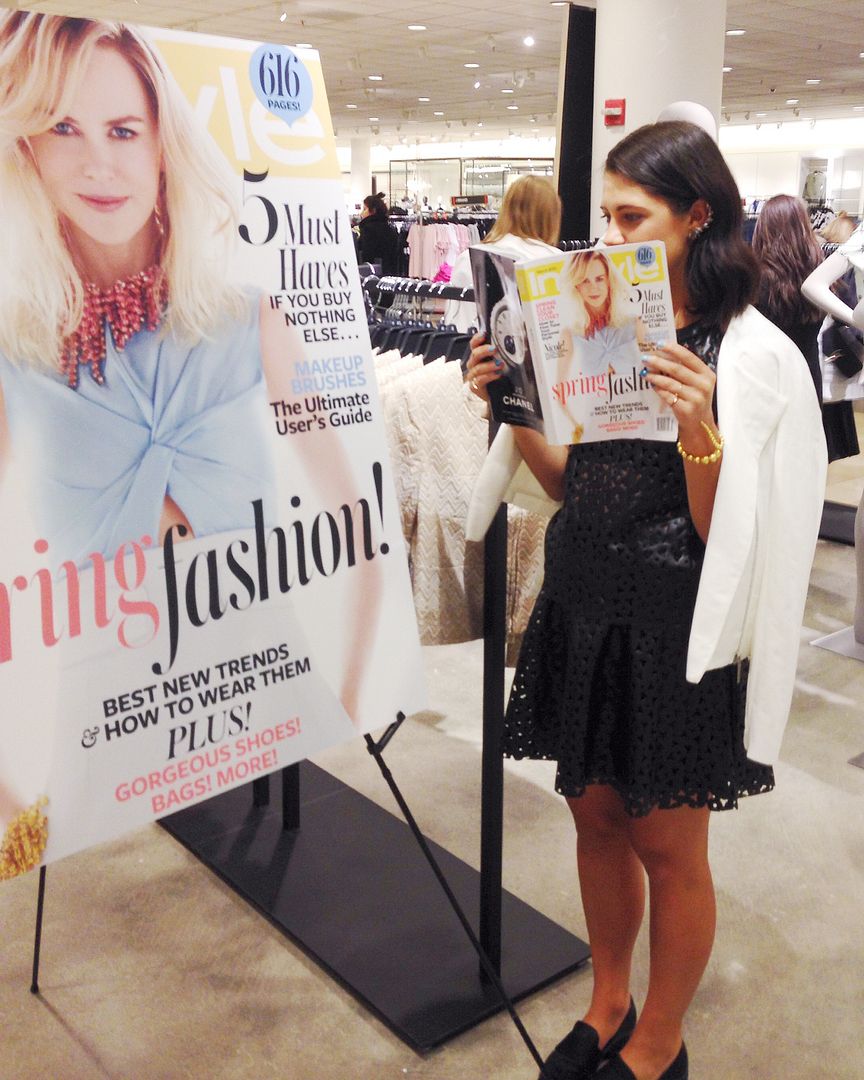 See? I'm a natural 😉
Anyway, just wanted to share a few pics (you can find more on 1.STATE and Nordstrom Chicago's Instagrams). Thank you again to everyone who came and if you couldn't make it, you can always shop 1.STATE at Nordstrom, online or below!
In partnership with InStyle + 1.STATE
You might want to check out...