To celebrate 20 years of red soles, Christian Louboutin launched a special edition 20th anniversary collection. As you can imagine coming from someone like Louboutin, this collection is over-the-top and statement worthy. However, some of the styles are even a little too much for me!
You be the judge…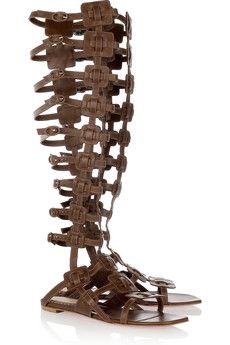 Rose Du Desert leather knee sandals
Seems like something Rihanna would try and pull off…and would ultimately fail.
Pigalove patent-leather ballet flats
Seems like something Alexa Chung would try and pull off…and would succeed.
Neuron 120 suede cage sandals
These are actually pretty awesome. No complaints. Unfortunately I'm assuming a Kardashian already owns them…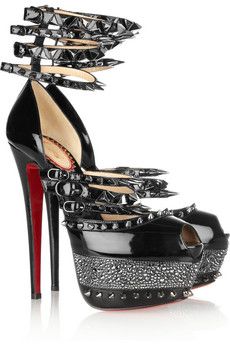 Isolde 160 patent-leather sandals
I call these the Momsen. You know why.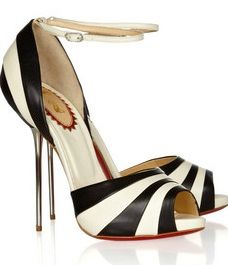 Armadillo Bride 120 leather pumps
No armadillos were harmed in the making of these shoes. They're kinda like Beetlejuice gone upscale, no?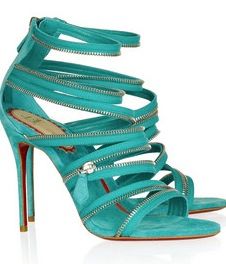 Unzip Booty 100 suede sandals
If these were in black I'd be ALL OVER them.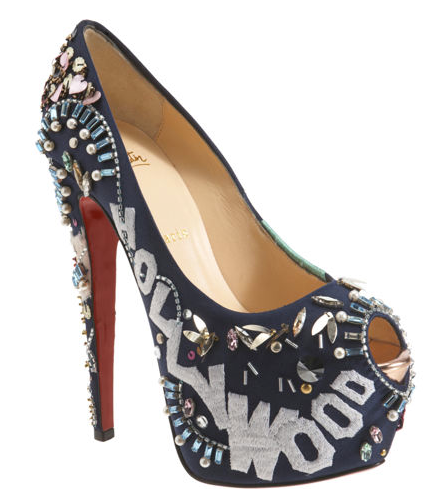 Highness 160 Platform Peep Toe Heels
Beyonce can wear these while performing on stage, at a basketball game, or even running errands with baby Blue. These look like they'd be her "everyday shoe."
—
If you could have just one pair from this 20th anniversary collection, which one would it be?
You might want to check out...