Fashion Week in New York is approaching fast and with all of the craziness that goes on in NYC during this time, everyone can always use a cocktail at the end of the day right?
Well thanks to the Empire Hotel, you can sip on the most fashionable drinks throughout the month of September! These specialty cocktails were created in honor of the one year anniversary of Fashion Week's new home at Lincoln Center. This year The Empire Hotel has partnered with Moises de la Renta (son of the fabulous, Oscar de la Renta) to custom design a special occasion signature dress that will be worn by the hotel's "Fashion Week Ambassadors." There's even cocktail for Moises and his design called, "Moises' Fashion Fix!"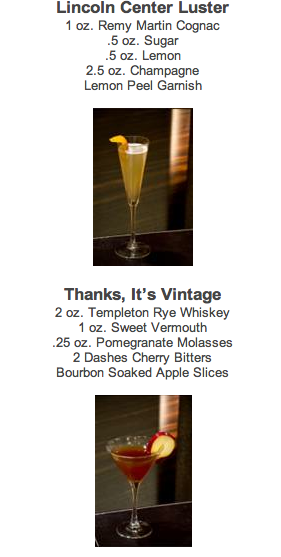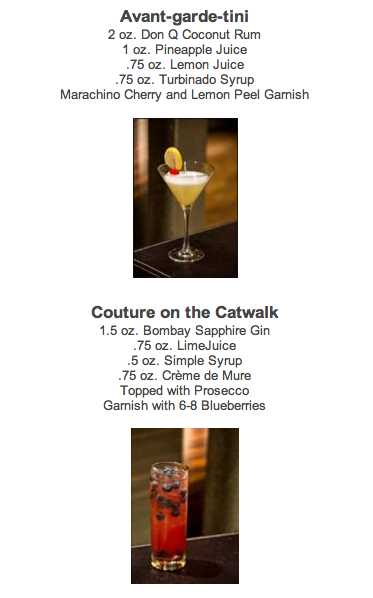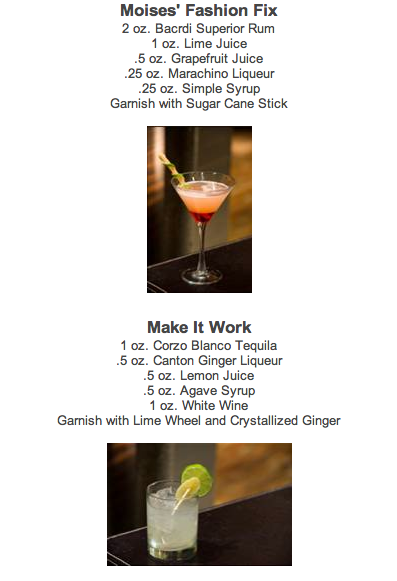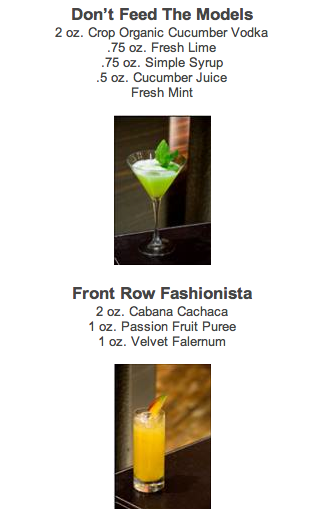 Drink up! Because when it comes to fashion week…you're gonna need it.
—
I'm looking forward to my return to NYC for fashion week this year…will you be there?