When it comes to any sort of event where people can win or lose, there's something about us as humans that just wants to predict the outcome. It can be anything from a competition reality show to the Oscars and even the Superbowl. But I think we're leaving out a very important event that isn't even happening for another three months, but considering the nominees were just announced I'm thinking a CFDA Fashion Award predictions post was in order…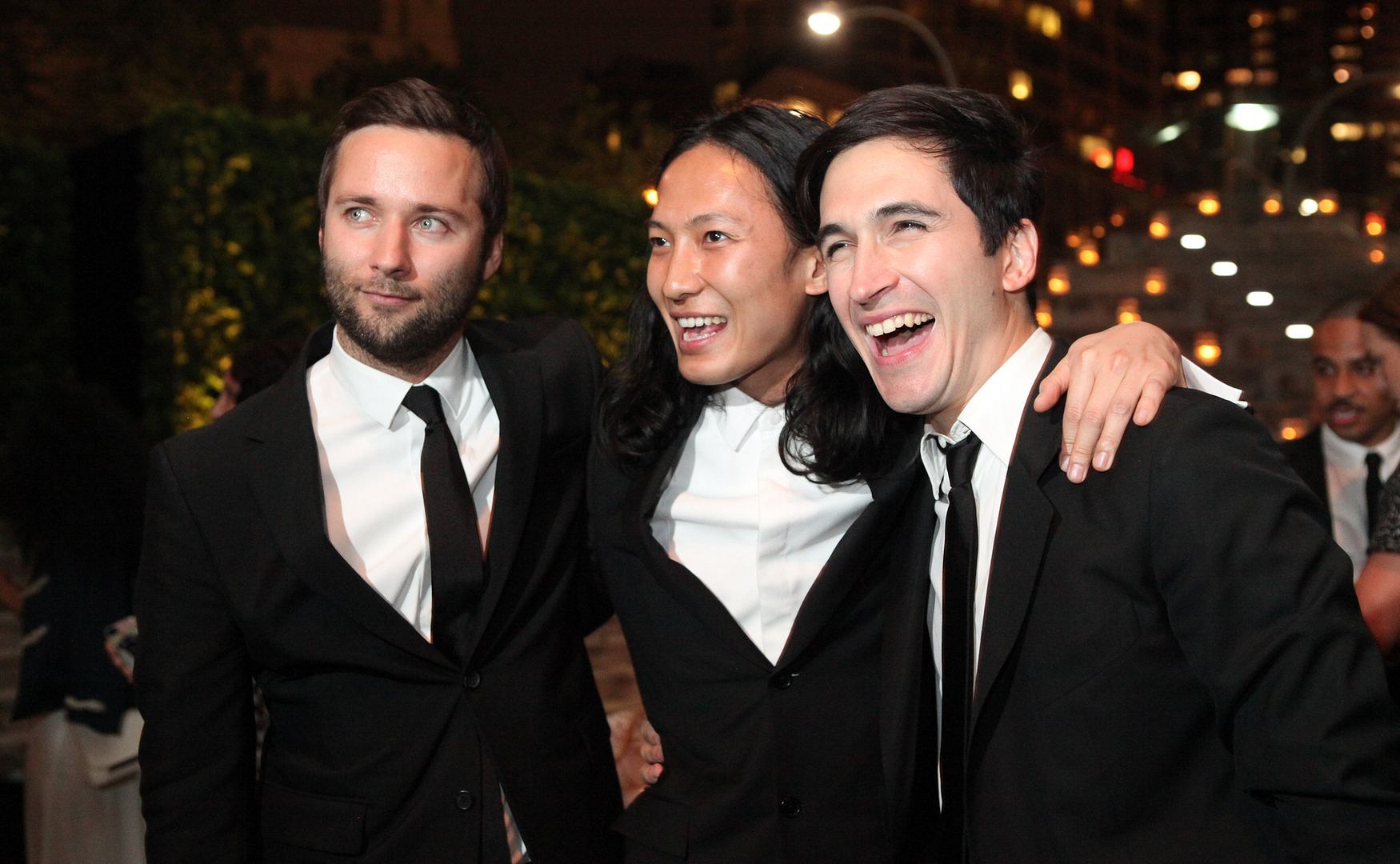 Some say the Met Ball is the Oscars of fashion but really it's the CFDA Awards (mainly because designers are nominated and accept awards at this one and the Met Ball is just super fancy…and sometimes Kim Kardashian gets invited). So today we're going to look at the 2014 CFDA Award nominees, who won last year and who may just win this year.
WOMENSWEAR DESIGNER OF THE YEAR NOMINEES: Alexander Wang. Joseph Altuzarra for Altuzarra. Marc Jacobs.
Last year my boys Jack and Lazaro won for Proenza Schouler (it's Skool-er) but of all the categories for this year, this is the one that will be the hardest to predict. Only because Altuzarra is kind of the underdog here (and fashion folks eat that up…yes, they do eat sometimes) but both Alexander Wang and Marc Jacobs had the biggest moves as of late (Wang at Balenciaga and Marc leaving Louis Vuitton) so it's anyone's game…but I'm going to say I'm team Altuzarra here.
MENSWEAR DESIGNER OF THE YEAR NOMINEES: Maxwell Osborne and Dao-Yi Chow for Public School. Marcus Wainwright and David Neville for Rag & Bone. Thom Browne.
Thom Browne won this category last year and as much as I love Marcus and David, I have to give it to Maxwell and Dao-Yi for this one. They actually received the Swarovski Award for Menswear last year (more of the "up and comer" award) and with Public School blowing up right now, I'm thinking they're going to take home the big boy award for 2014.
ACCESSORIES DESIGNER OF THE YEAR NOMINEES: Alexander Wang. Lazaro Hernandez and Jack McCullough for Proenza Schouler. Mary-Kate Olsen and Ashley Olsen for The Row.
As it was well deserved, Phillip Lim was the recipient of this award last year. Now I know you already know what my prediction is…and you're right, but let me tell you why. Yes, Alexander Wang and The Row make awesome accessories (although one is kind of affordable and one is not) but I think Proenza Schouler has done the most with their accessories, as far as range of styles (so many options just within the PS1 category) as well as new styles (hello Minaudière) and even some unexpected categories like notebooks and a baseball hat.
SWAROVSKI AWARD FOR WOMENSWEAR: Shane Gabier and Christopher Peters for Creatures of the Wind. Rosie Assoulin. Wes Gordon. 
It was all about Suno in this category for 2013 but for 2014 I have to go with Rosie (although I must give a shout out to my fellow Chicagoans from Creatures). I don't know if this girl just knew the right people but whatever she's doing it, she's doing it right. Immediately picked up by Moda Operandi and Bergdorfs, with features in Vogue and Harper's Bazaar, she's definitely been THE one to watch therefore I think she'll be THE one to win this award.
SWAROVSKI AWARD FOR MENSWEAR: Tim Coppens. Todd Snyder. Shayne Oliver for Hood by Air.
Like I already mentioned, Maxwell and Dao-Yi won this last year for Public School. Emerging menswear designers are often looked over so it's a pretty big deal to win (or even be nominated) in this category. Based strictly on the fact that I like their designs best and I think they have the largest following, I'm going to go with Shayne Oliver for Hood by Air.
SWAROVSKI AWARD FOR ACCESSORIES: Irene Neuwirth. Jennifer Fisher. Marc Alary.
Pamela Love was the winner last year and this year there's no doubt in my mind this award will go to Jennifer Fisher. She's one of those people who just lives her brand, and her jewelry caters to all types of women (whether they want simple and dainty or something more bold). Bonus? It's all "reasonably" priced (meaning it's not thousands of dollars). And it doesn't hurt that she's fun to follow on Instagram.
—
So, that's all  the time we have for today. We'll just have to wait until June 2 to see if I'm either a genius or just made a fool of myself on my own blog. Make sure to leave a comment with your 2014 CFDA Award predictions. And if you're like "who the hell are these people?" you can shop some of their looks below.

Image via NYT
You might want to check out...