If you missed Taylor Swift in chain mail Gucci, Kathy Griffin borrowing from The Real Housewives and me actually liking a mens look, then be sure to check out part 1 of the Grammys red carpet. If you're all caught up then let's keep this moving.
Katy Perry in Valentino Couture
I couldn't be more excited that someone did actually wear this to the Grammys and no one could rock it better than Katy Perry. It's just unfortunate she opted for such an extreme bun. Not the ideal hairstyle to accompany this look but at least a music note Valentino couture dress happened on the Grammys red carpet.
Tamar Braxton in Michael Costello
What can be worse than yet ANOTHER red strapless gown on the red carpet? One with devil horns as a neckline.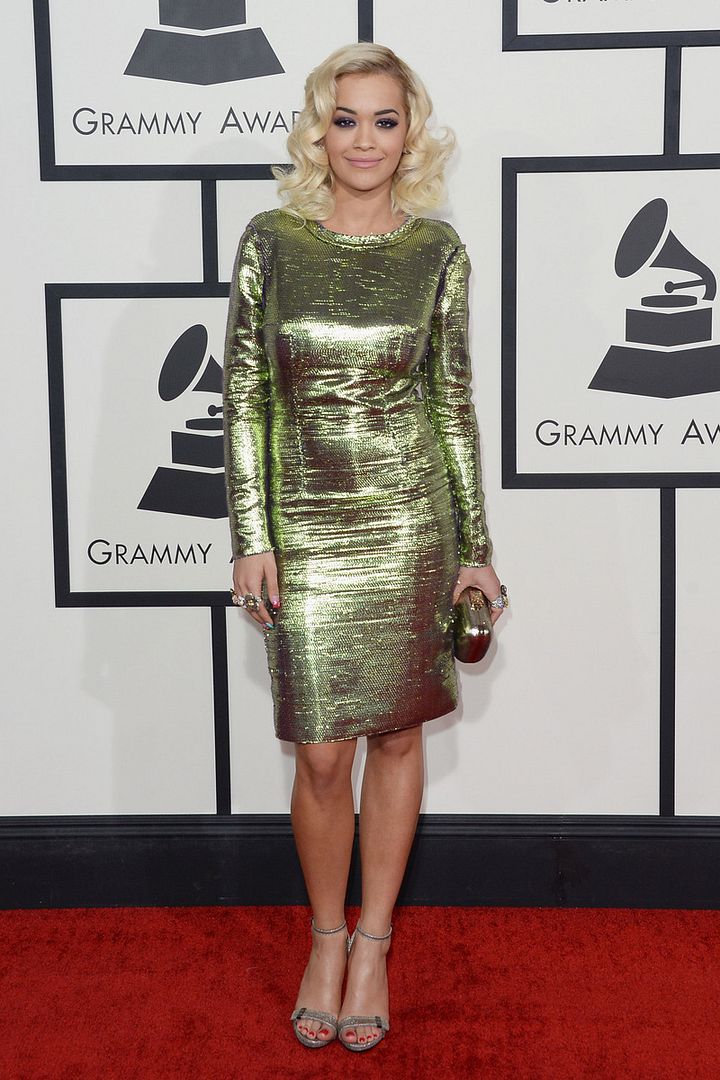 Rita Ora in Lanvin
I love the fact that this isn't a standard gold dress. Like Kelly said on the red carpet, it changes colors when you look at it from different angles (so you can trick the red carpet photogs and give them something new every pose…genius move). My only complaint is the shoes (shocking, it's not the hair). But considering the fashion last night was sub-par, this is best dressed worthy.
Natasha Bedingfield in Christian Siriano
Once I get past the bad hair and makeup, it's just a meh kind of dress.
Colbie Caillat in Ezra Santos
Although I've made my opinion very clear when it comes to red dresses, I wanted to like this one because of the cool detailing (especially in the back). There's something about it that's a little pageant/figure skater up top which is great for TLC viewers and those looking forward to the winter olympics…but that's pretty much it.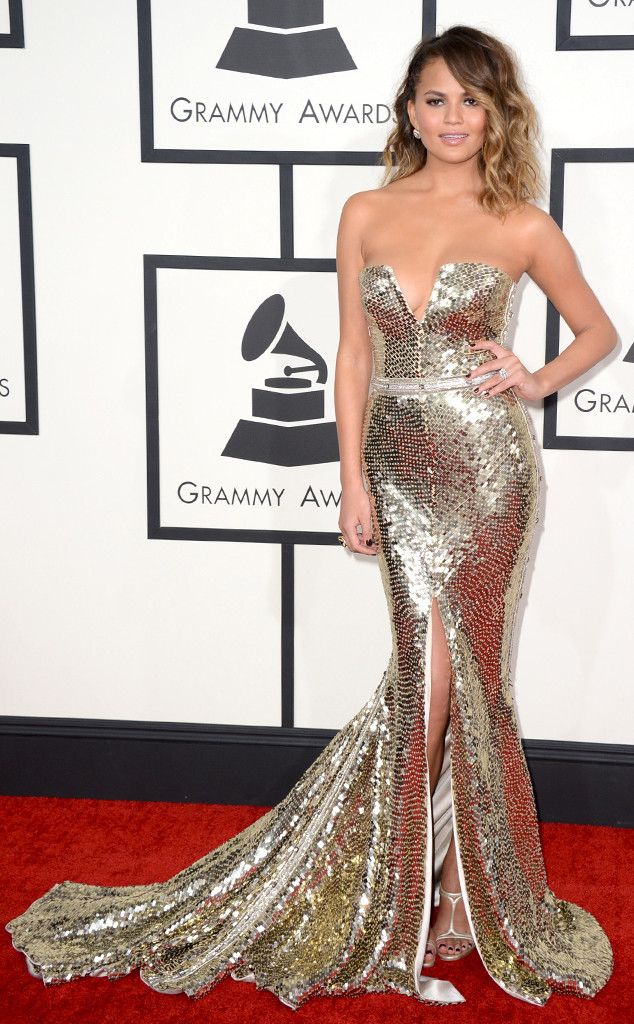 Chrissy Teigen in Johanna Johnson
It's a great Grammys dress and I'm all for some sparkle but this specific style just looks a little cheap to me. It looks like a fancier version of something you'd find in my "dress up drawer" back in the day (which also consisted of fuzzy heels that didn't fit me and dresses inspired by various Disney Princesses).
Anna Kendrick in Azzaro
BOOB VICE.
Ciara in Pucci
Take it from Olivia Wilde and Ciara, baby bumps looks best in fitted long sleeve sparkly dresses.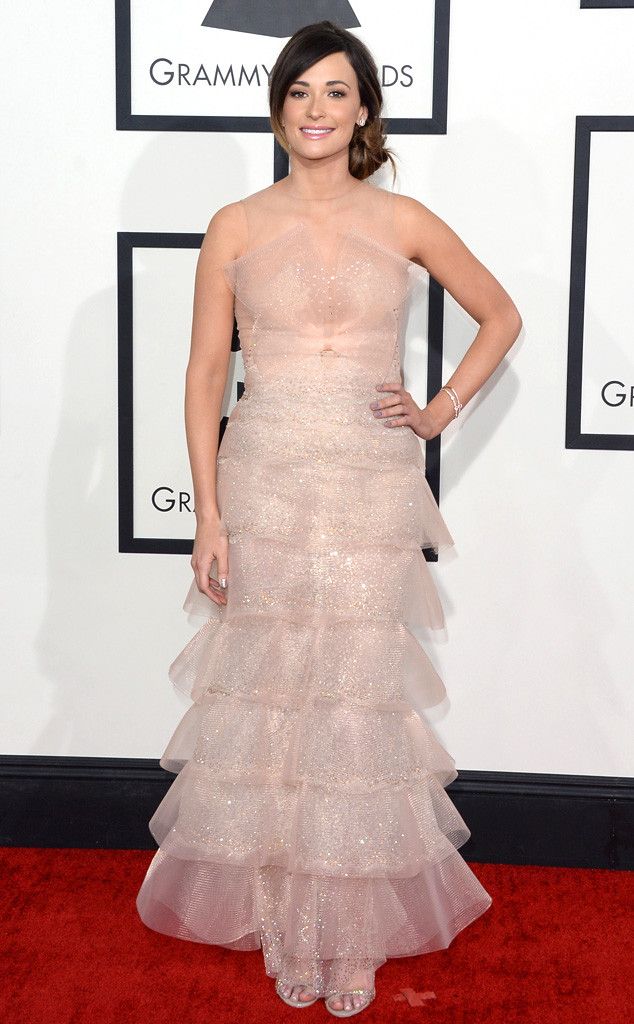 Kacey Musgraves in Armani Prive
So I kind of liked this when she was being interviewed on the red carpet, then I saw photos and couldn't tell if it was a cool Armani Prive moment or a wedding centerpiece.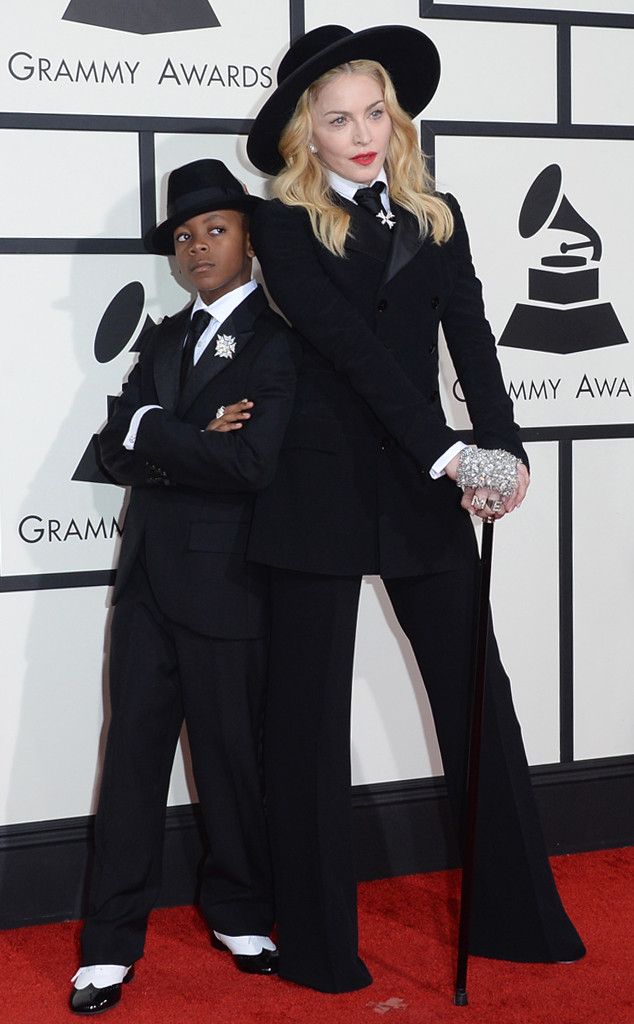 Madonna in Ralph Lauren
If she walked the red carpet on her own, I'd say "okay, Diane Keaton." But the fact that she was with her son was pretty damn cute (not as cute as Kelly and Ozzy on the red carpet, though).
Paris Hilton in Haus of Milani
It's decent for Paris Hilton but it doesn't mean it's good. As much as I hate strapless, I might had nude mesh even more…and with the amount of it seen in this dress, it's not winning best dressed any time soon. For someone who has all the money in the world, this looks pretty damn cheap. Oh yeah, I went there.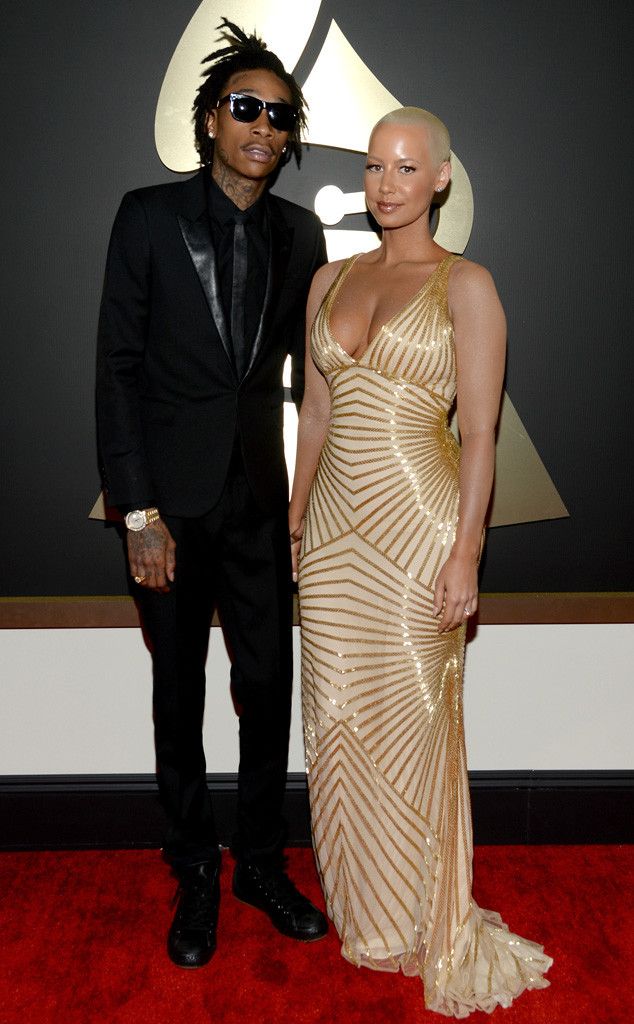 Amber Rose in Naeem Khan
So apparently she covered her tattoos with makeup which I thought was an odd choice (one the chick below should have perhaps considered). I think tattoos with a gown can look cool but it has to be the right dress and I get that's not easy to find (but that's one of the many reasons stylists exist). We've seen dresses like this thousands of times on the red carpet so I can't really praise it but I can't help but wonder what it would look like with those tats.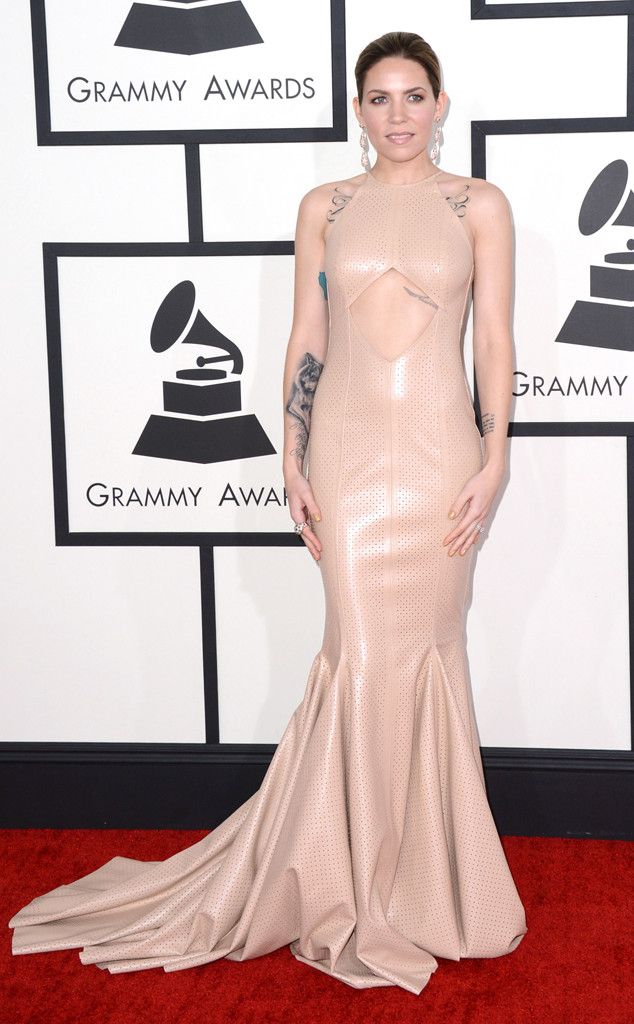 Skylar Grey in Michael Costello
HUMAN BAND-AID.
—
And there you have it. I guess if I had to choose a best dressed from the 2014 Grammys red carpet  I'd say Taylor Swift and Katy Perry (if you don't include the hair). Then Ciara and Rita Ora had my favorite dress/hair combo. What did you think of last night's red carpet? TELL ME!
Images via The Cut & E!
You might want to check out...