After watching the red carpet and the actual SAG awards show last night, I was once again reminded that this is one of my least favorite awards shows. It seemed as if none of the celebrities were excited to be there (which is understandable considering the Golden Globes were just last week…you know, a real awards show) but at least it gives us an excuse to compare what they wore to the Globes and judge even more harshly.
Are you ready for some SAG Awards fashion madness?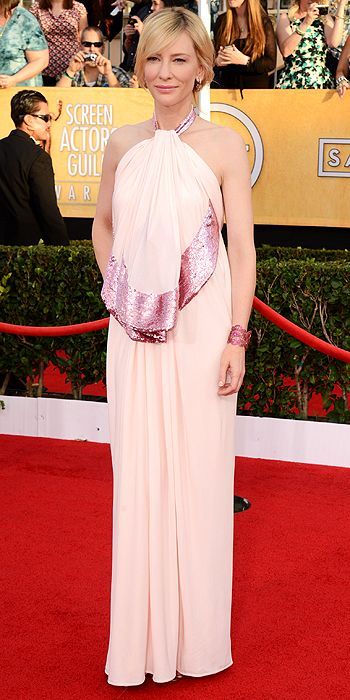 Cate Blanchett in Givenchy
I can't tell if it would be better or worse if she wore the runway version. Regardless,  I can't get past the fact that from the waist up it looks like the [much] more expensive version of those flowy halter tops that were popular in the early 2000s (mostly in butterfly prints).
Ariel Winter in Badgley Mischka
Looks like Sofia Vergara is having some…influence…on this one.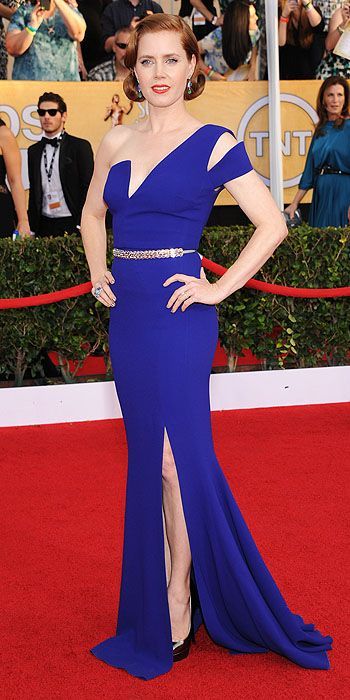 Amy Adams in Antonio Berardi
I love this color blue but it's tough to wear on the red carpet (especially with pale skin…it becomes very patriotic). The cut is really cool and unique but I would have preferred it in black or even a dark metallic color. I'm also hating these bedazzled belts (although no one did it worse than Julia last week).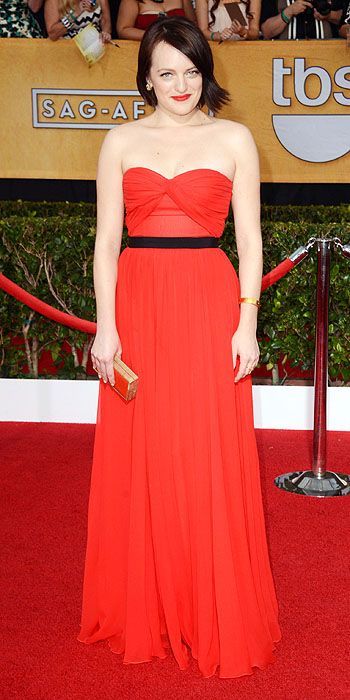 Elisabeth Moss in Michael Kors
Meh.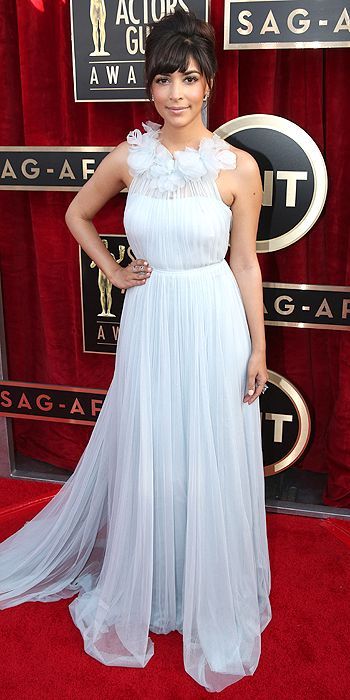 Hannah Simone in Marchesa
Meh (also, who?)
Amanda Peet
This is one of those situations where she thought she was being super fashion forward and then opted for child-like mary jane heels and a DIY bangs hair style and suddenly became fashion backwards.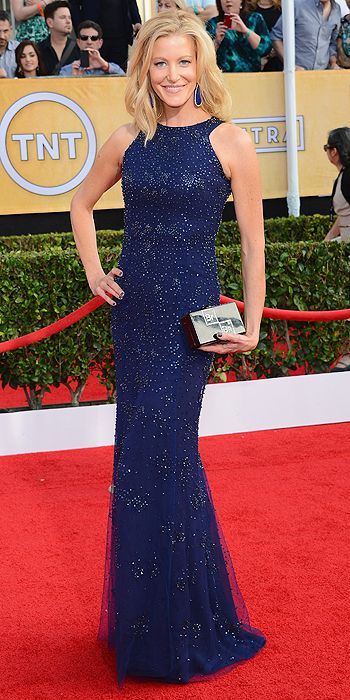 Anna Gunn in Monique Lhuillier
Best Dressed Pick
Skyler…is that you?! DAMN GIRL. Puts the model to shame. Saying the dress fits her perfectly is an understatement. The styling is spot-on (even the hair, which I almost always hate). But nothing tops that clutch. Tell me that's not the best accessory you've ever seen on the red carpet.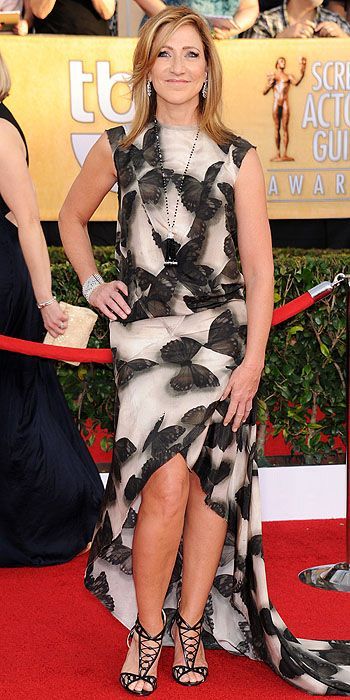 Edie Falco in Lanvin
That is…rough.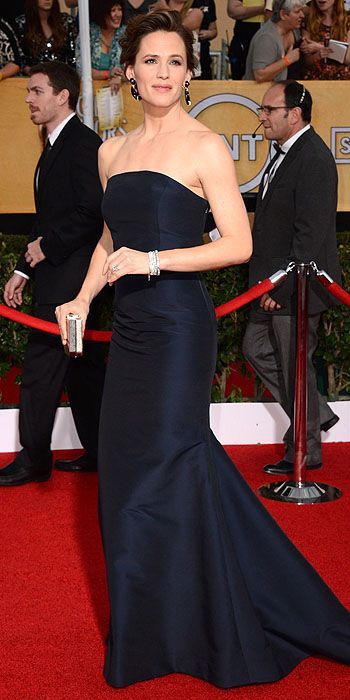 Jennifer Garner in Max Mara
Am I watching paint dry or did Jennifer Garner just walk by?
Emilia Clarke in Calvin Klein Collection
A little bit Naomi last week + Gwyneth at the 2011 Oscars. Not my favorite silhouette up top but she looks gorgeous.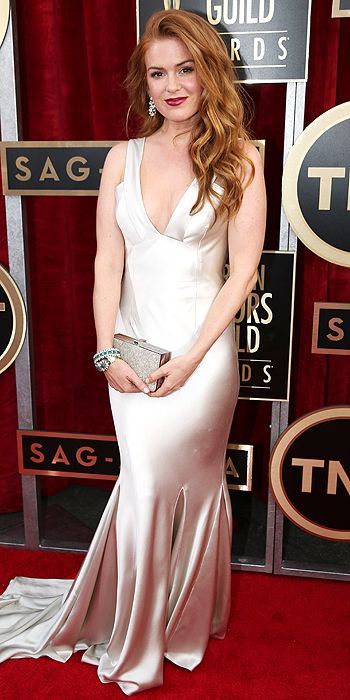 Isla Fisher in Oscar de la Renta
So. Bored. Can't. Go on.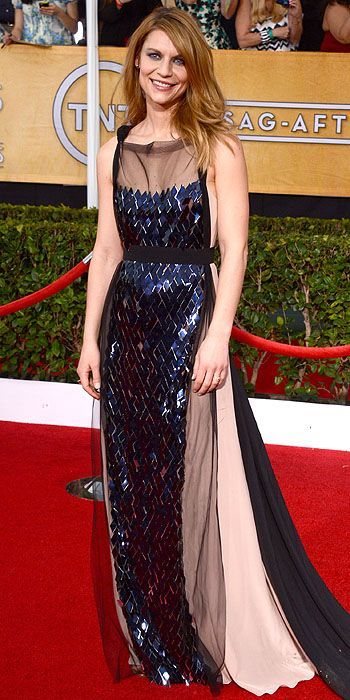 Claire Danes in Vionnet
The hair, the makeup, the dress…as Zach Galifianakis says in The Campaign, "IT'S A MESS."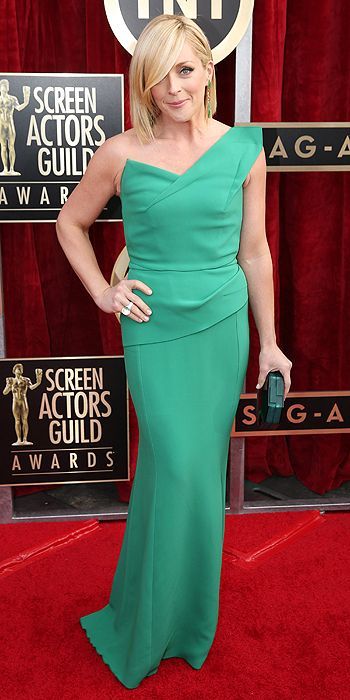 Jane Krakowski in Roland Mouret
Pretty?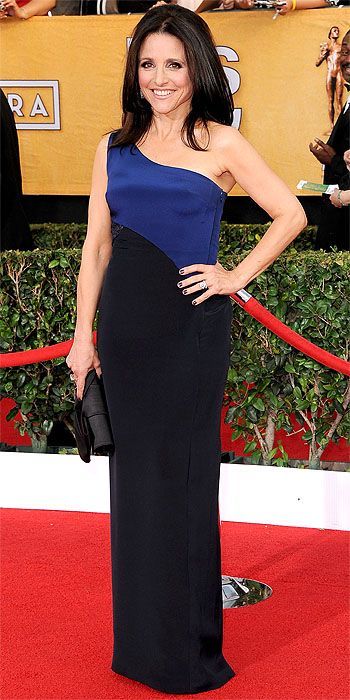 Julia Louis-Dreyfus in Monique Lhuillier
You lost me at one shoulder.
Julia Roberts in Valentino
So this is a jumpsuit, FYI. I'm not sure how you go from a black strapless dress over a white crisp button down one week, then a pink jumpsuit the next…but it happened. I appreciate the risk but it isn't her (my same feelings towards Sandra Bullock in Prabal).
—
Any favorites or least favorites so far? Don't make a decision just yet. Part 2 is coming soon.
Images via People.com
You might want to check out...