Next to the Met Gala and the Oscars, the CFDA Awards complete the trifecta of red carpet events I eagerly await each year. These are more literally the Oscars of Fashion (as there are actual awards, unlike the Met Gala) where designers escort their celebrity muses down the red carpet. This year's fashion choices were…interesting…to say the least, so let's just get right to it.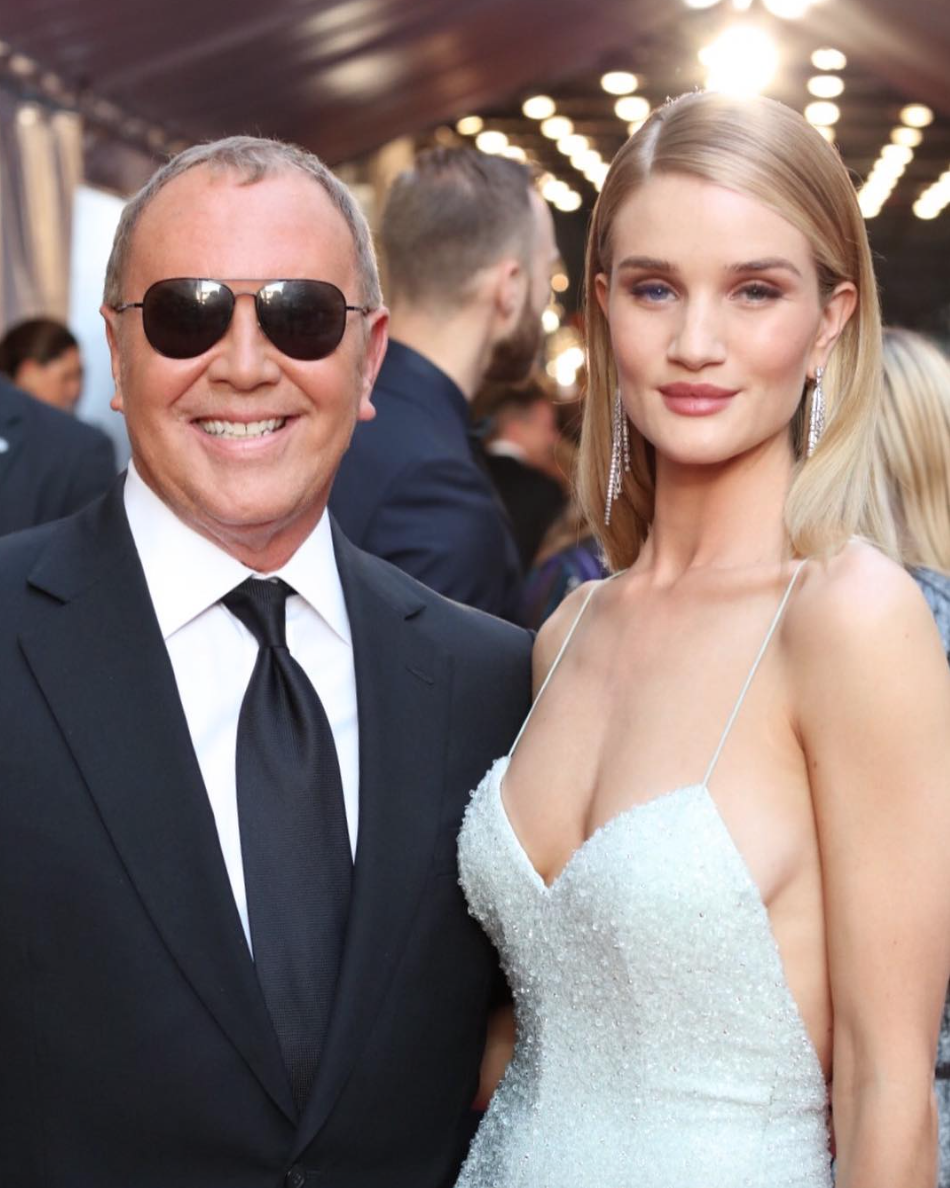 Before we shallowly judge everyone's looks, some major congrats are in order to the winners — Marc Jacobs for Womenswear Designer Of The Year (really??), Thom Browne for Menswear Designer Of The Year (Andrew Bolton must be so proud), Mansur Gavriel: Rachel Mansur and Floriana Gavriel for Accessories Designer Of the Year (of course), Orley: Alex Orley, Matthew Orley, Samantha Orley for the Swarovski Award for Menswear (loved them in The Fashion Fund so…yay!), Brandon Maxwell for Swarovski Award for Womenswear (I have a feeling he's going to be the next big red carpet designer — think Marchesa circa 2011), and Paul Andrew for Swarovski Award for Accessories (who you already know I'm a fan of).
Okay, now let's get judgy…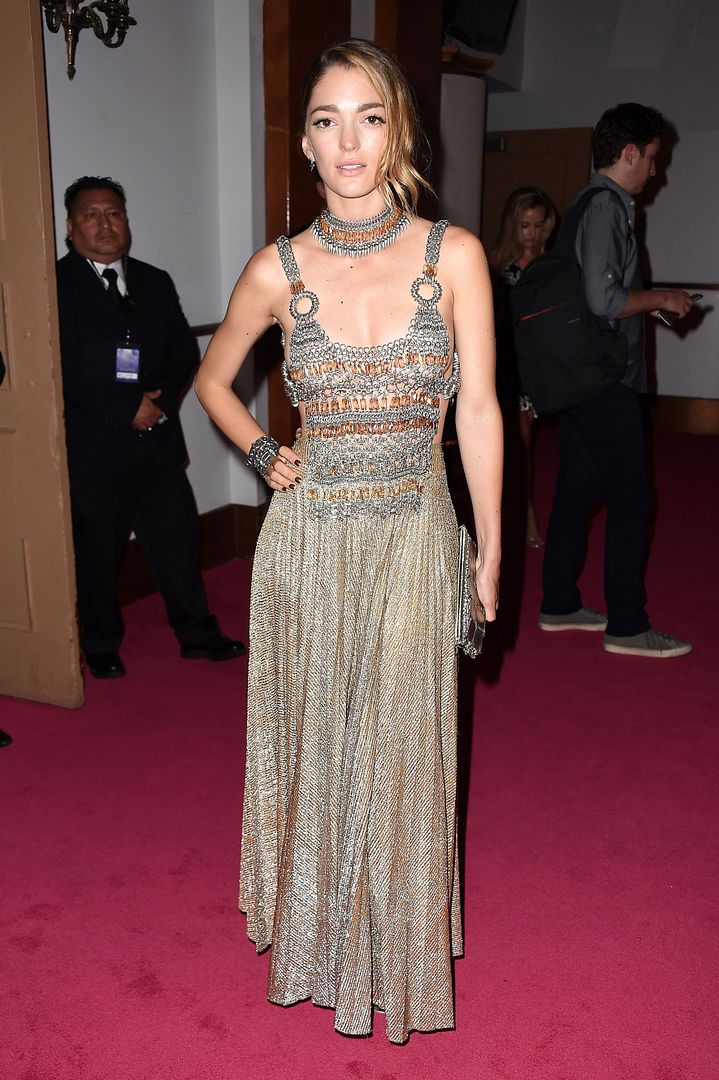 Sofia Sanchez De Betak in a vintage skirt and DANNIJO
If this is what I think it is (and I think it's DANNIJO as a top) then I'm on board.
Tilda Swinton in Haider Ackermann
Do you expect anything other than Tilda / Ackermann realness??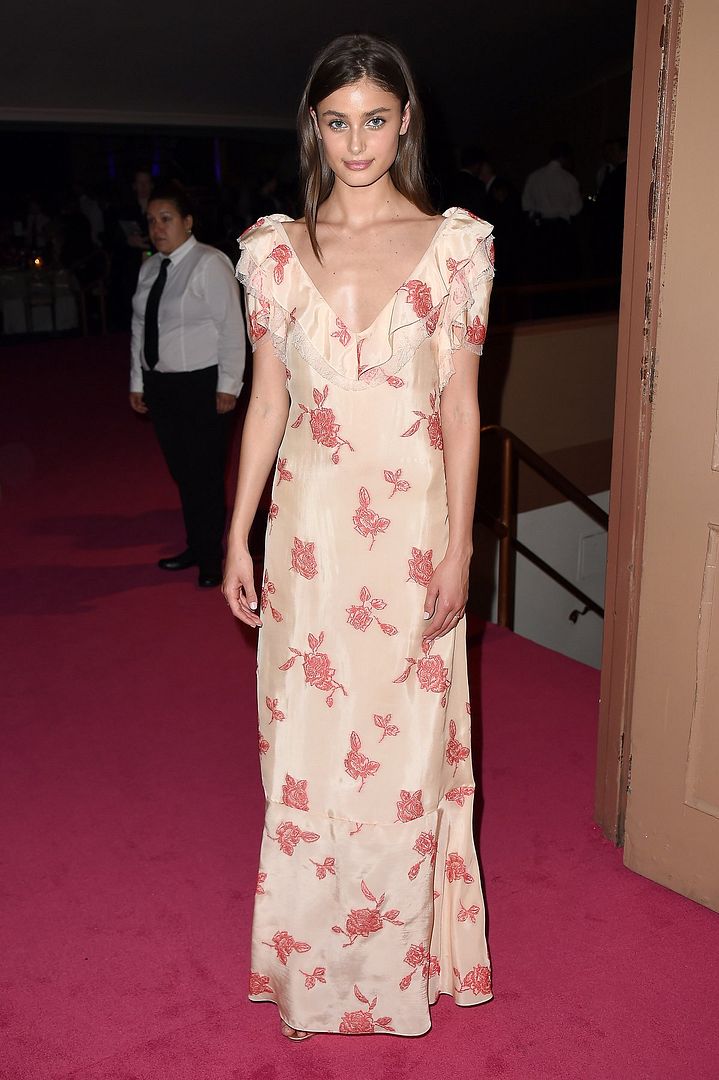 Taylor Hill in Thakoon
It's like getting a brownie sundae at a place like Applebee's or Chili's — it's too sweet and you kind of hate it but you might like it just a little bit and would never willingly admit that to anyone.
Rosie Huntington-Whitely in Michael Kors
Queen of gorgeous and boring.
Riley Keough in Proenza Schouler
You know I love me some Proenza but this is some especially good Proenza.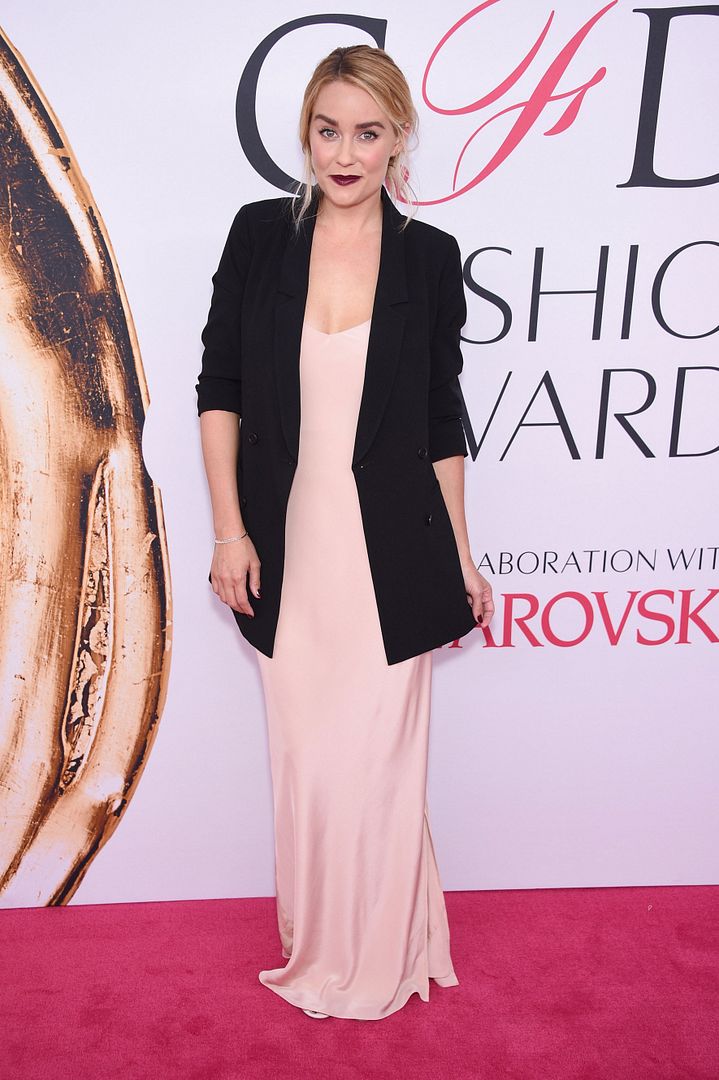 Lauren Conrad
Is this The Hills season 7 premiere or the CFDA Awards?
Lena Dunham in Creature of the Wind, pictured with Irene Neuwirth
You know what Lena? YOU DO YOU…and if doing you is Peeps on your feet then OWN THAT SHIT.
Julianne Hough in Michael Kors
If this was three sizes too small Kim Kardashian would be ALL OVER THIS.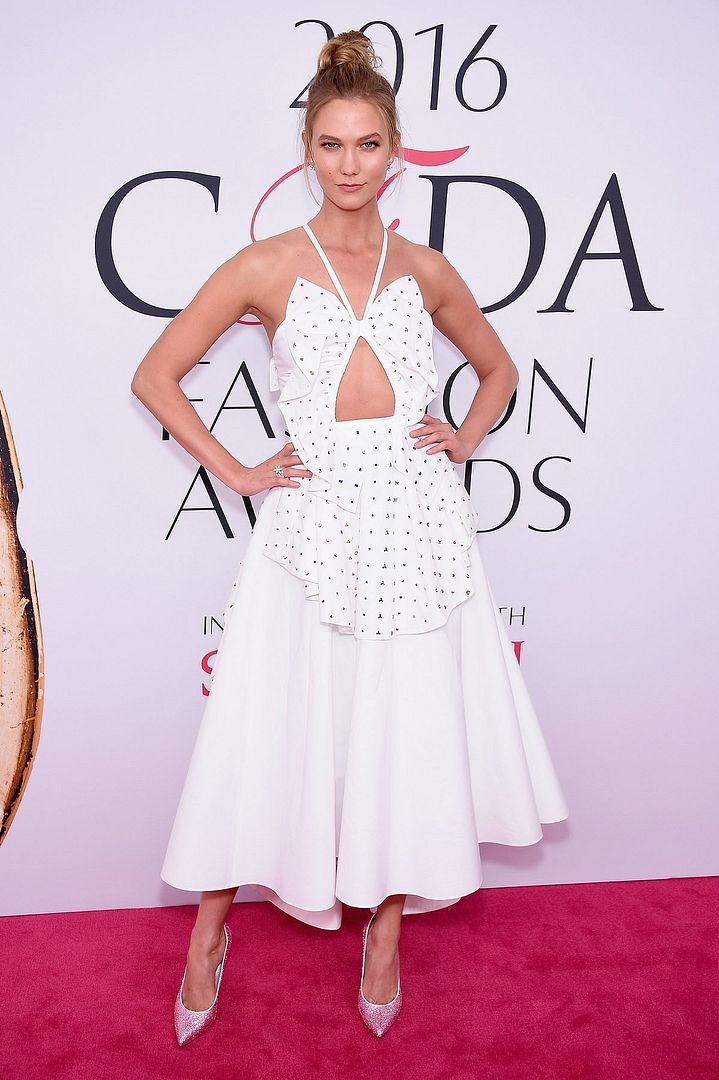 Karlie Kloss in Rosie Assoulin
Rosie Assoulin is one of those designers that non fashion people will never understand…and that's okay (because I don't always even get it). I actually love this look from the ankles up but those pink pointed toe shoes are just no my jam. The bow on the dress makes this very girly and the footwear is just too obvious — a strappy sandal or a more unexpected edgy shoe would have been ideal. BUT I like where she's going…
Sarah Paulson in Altuzarra
Cool, but forgettable.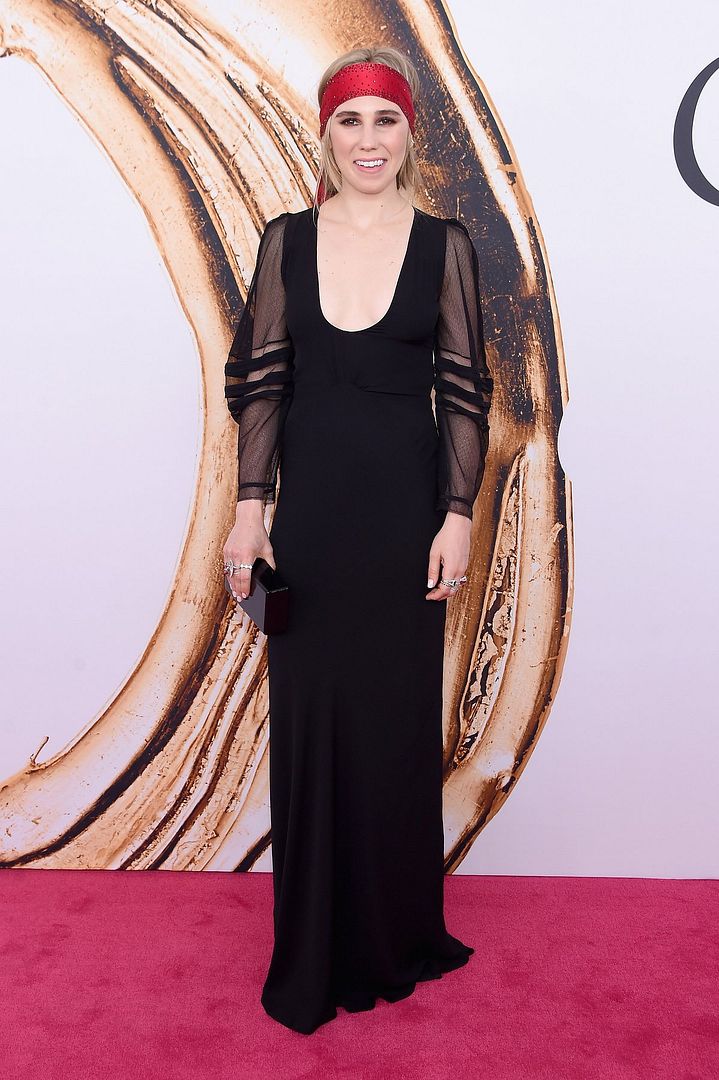 Zosia Mamet in Maiyet
Somebody get this girl some nunchucks.
Selma Blair in Christian Siriano
Bitch stole my SLEEVE!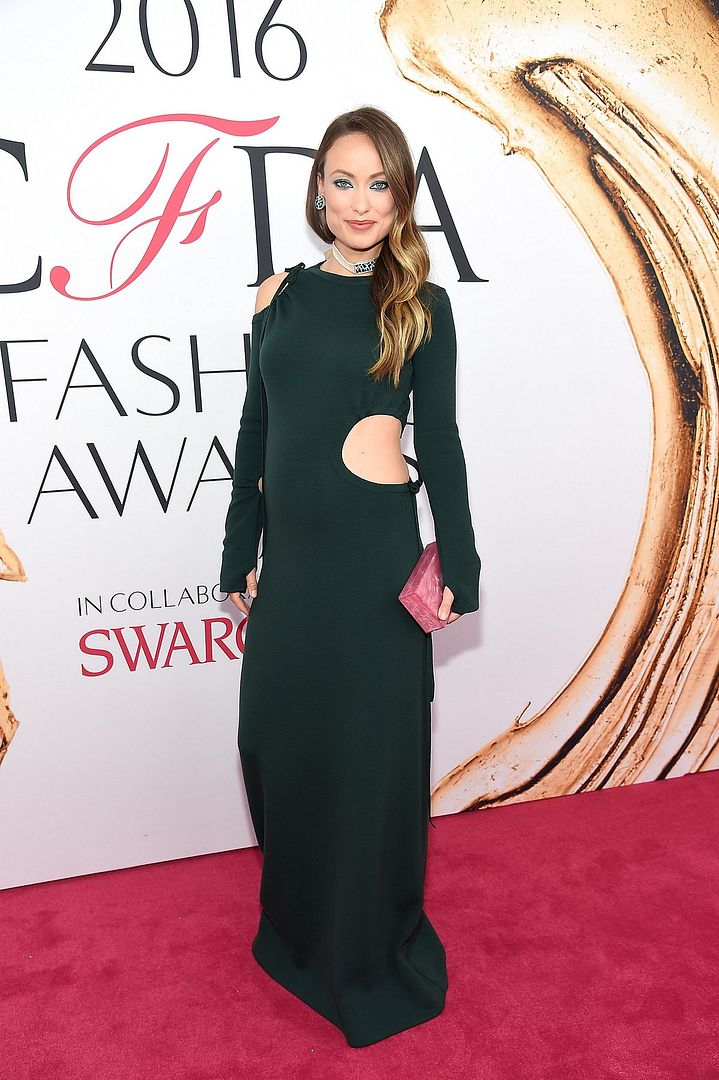 Olivia Wilde in Rosie Assoulin
This is actually pretty basic for Rosie…and because it's not overly weird and / or oversized (how I prefer my Rosie) I'm not down with this. I also sort of hate side cut outs and shoulder cut outs so….yeah.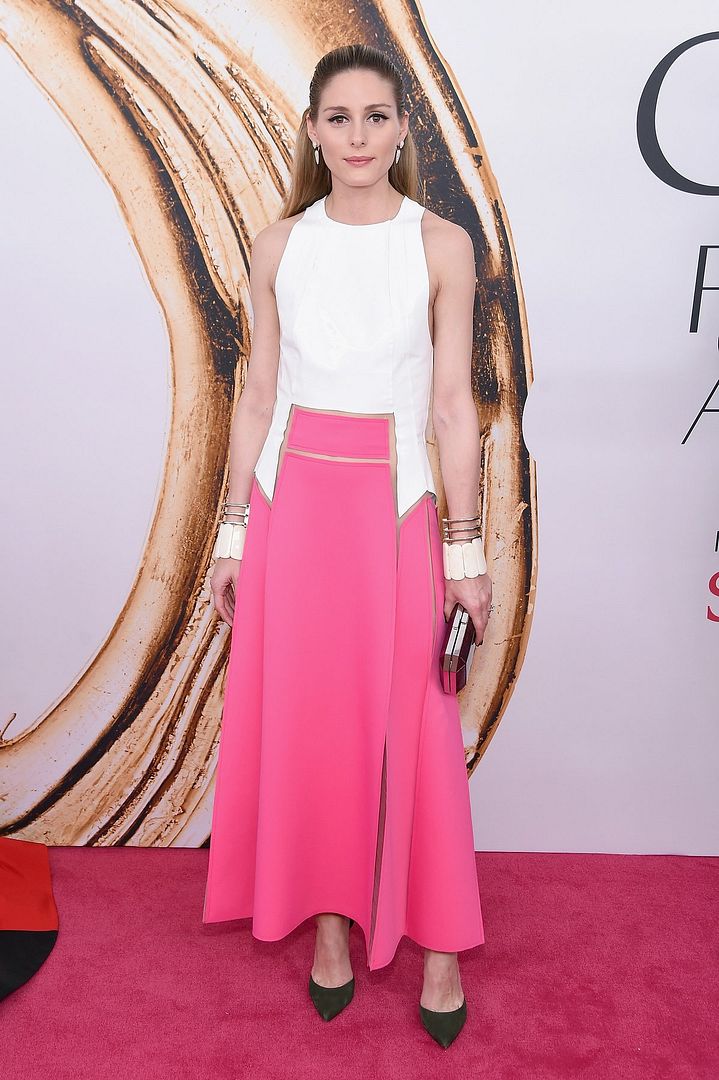 Olivia Palermo in Carolina Herrera
This is the look of someone whose husband thinks they just shop and lunch all day when in reality she shops, lunches AND plans a charity event once a year.
Naomi Campbell in Brandon Maxwell
Slay?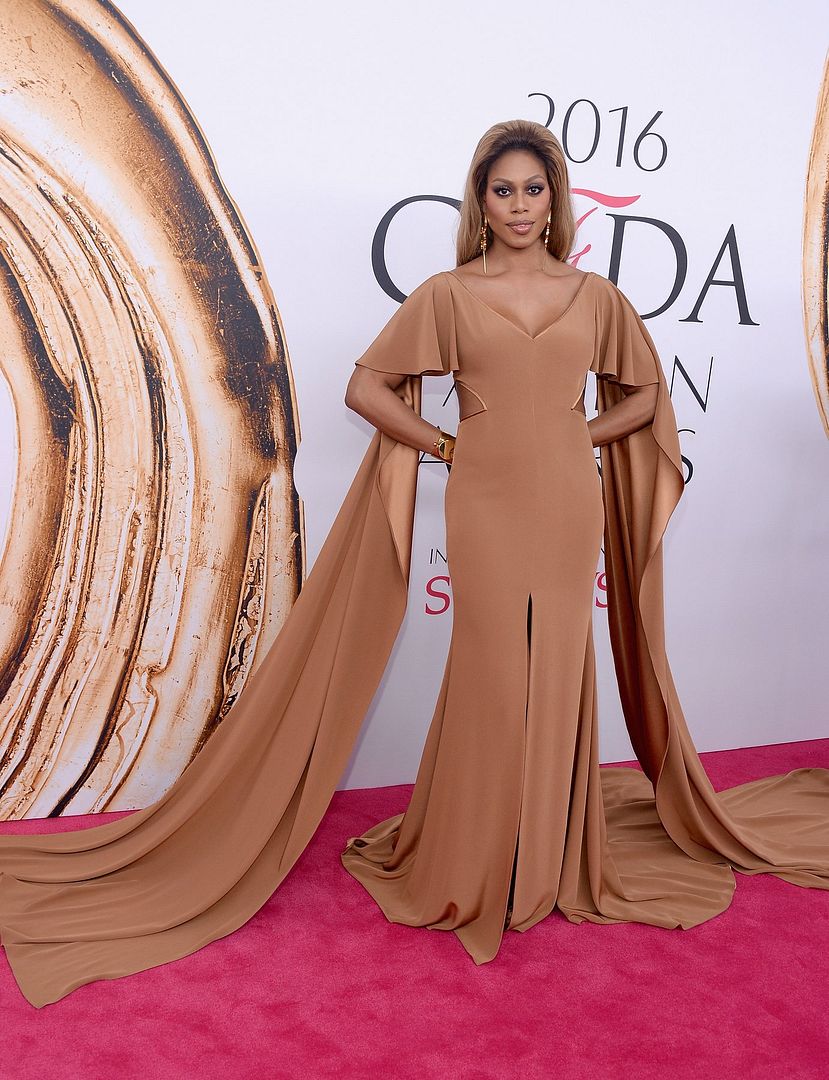 Laverne Cox
I love the idea of this dramatic gown but I just wish it was a different color — whether it be a bright solid or even in black or white (just don't love the idea of this bold silhouette in such a drab color).
Olivia Culpo in Kate Spade
She actually wears some cool stuff so I'm surprised not to see her take a bit more of a risk for this event but she's so fucking pretty…does it even matter?
Kirsten Dunst in Rodarte
The ultimate Rodarte muse — the Mulleavy girls just get her.
Joan Smalls in Givenchy
All I can see are bad bangs and and akward midriff…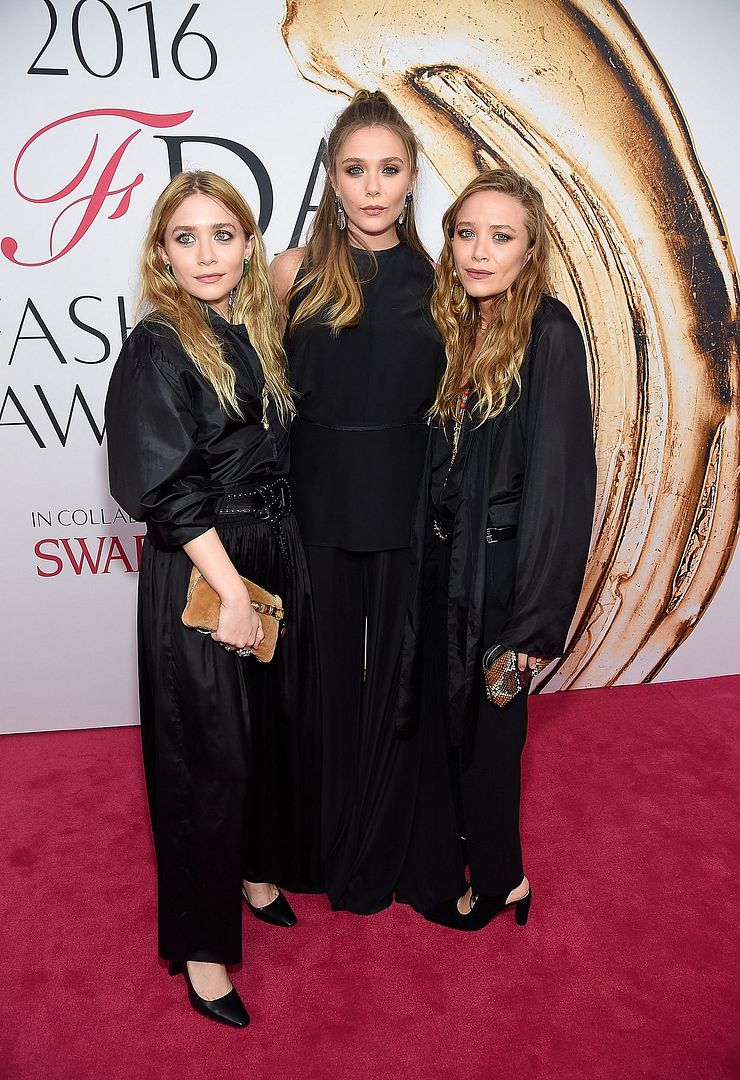 OLSEN
Squad goals, much?
—
Any favorites from the red carpet so far? What did you think of this year's winners? Hopefully we'll find a best dressed pick in part two because there sure weren't any here!
Images via  The Cut, Vogue & BFA
You might want to check out...