The SAG Awards rarely have a super exciting red carpet. And I get it. You want to kick it off with a bang at the Golden Globes and of course nothing matters more than the Oscars…however, a good stylist should be able to get you through that in-between time, no? Thankfully, not everyone was a miss…but we do have a lot to talk about, so let's get to it!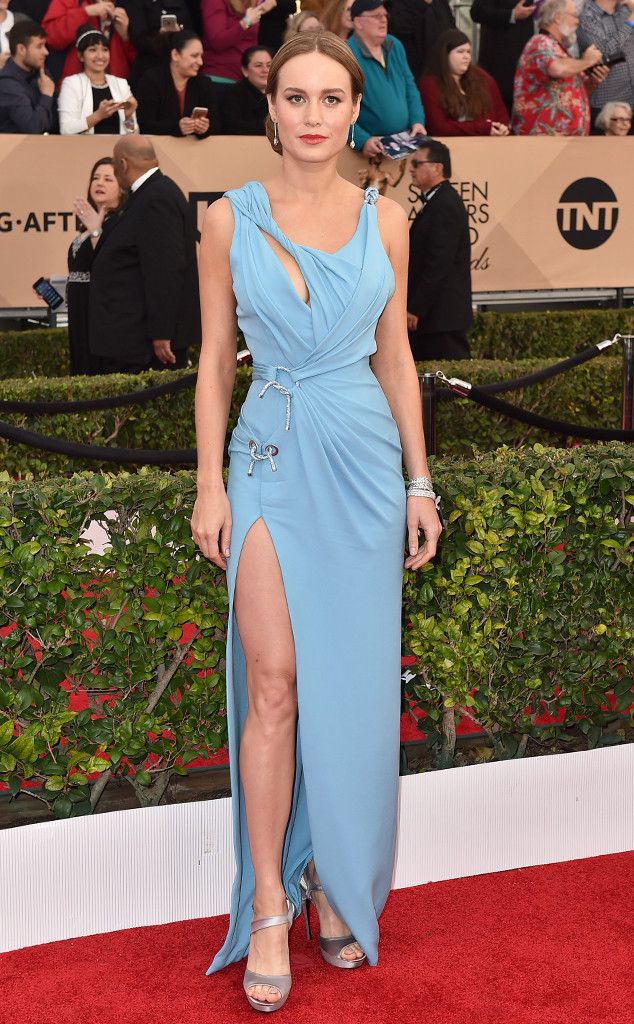 Brie Larson in Atelier Versace
Impressive to wear a couture dress that just debuted in Paris exactly one week ago but that, unfortunately, is my only compliment. I didn't like it on the runway and I don't like it now. This dress makes my stomach feel exactly how the dress looks — all twisted with knots.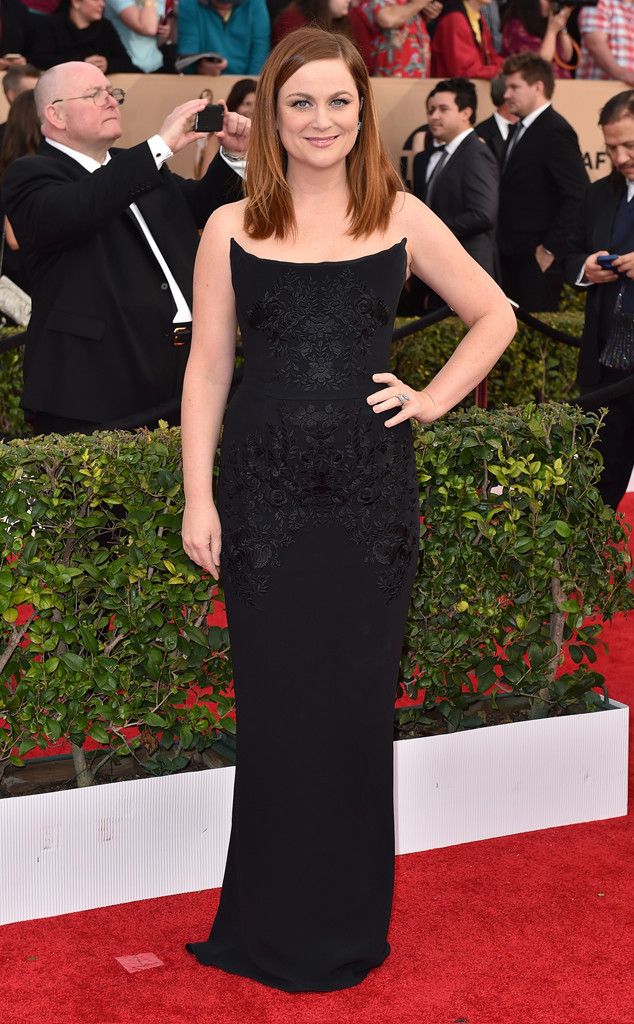 Amy Poehler in Stella McCartney
Surprised to see how well the detail of the dress comes off on camera…a nice touch for a black gown on the red carpet. I'm not freaking out over this but it will do (that hair color is another story…)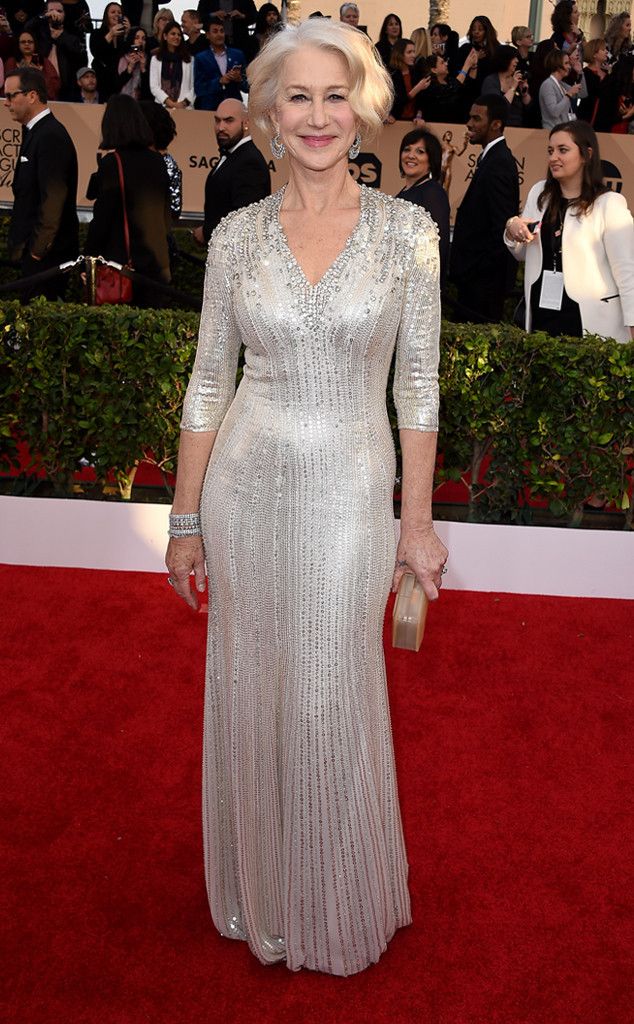 Helen Mirren in Jenny Packham
Proof you can still slay at 70.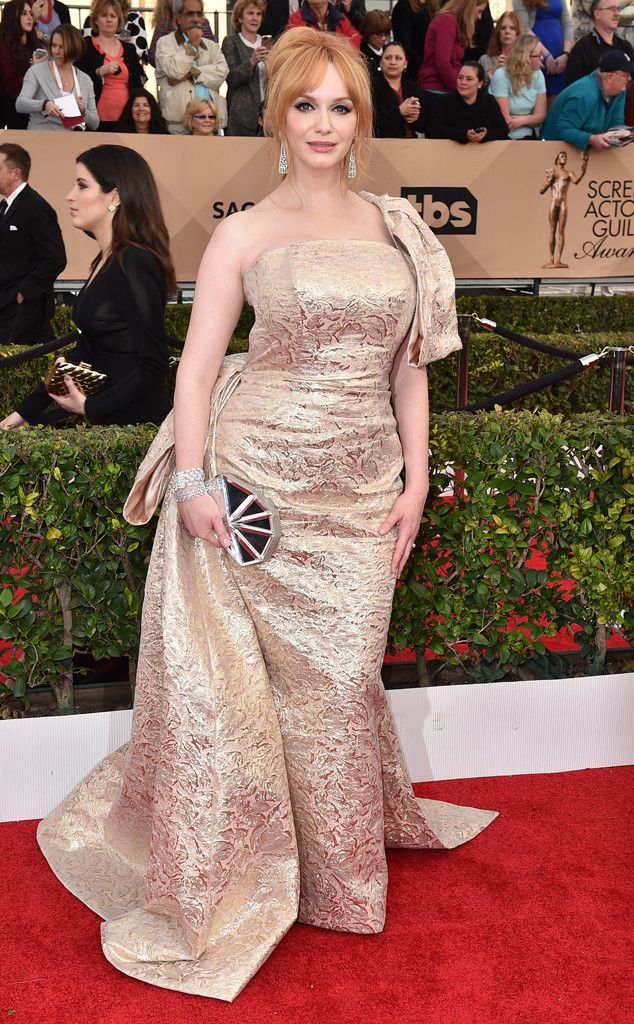 Christina Hendricks in Christian Siriano
This can be so many things — a decorative pillow for the living room, a table runner for the holidays, perhaps even some very intricate drapery…but what it shouldn't be, is a dress.
Ariel Winter in Romona Keveza
She was raving about her 18th birthday party on the red carpet yet she showed up as a 35 year old last night. Girl, you are 18…dress like it!
Gaby Hoffman in Rachel Comey
Let's be honest…she could have looked a lot crazier. The dress is actually a pleasant surprise! But of course Gaby Hoffman would never just wear a sequin dress and call it a day, we have to have at least one element of Gab shit crazy, right? Her always wild hair is a given but adding those awkward seafoam colored shoes is exactly the twist we needed to make this a little more…Gaby.
Eva Longoria in Julien Macdonald
"BITCH STOLE MY DRESS" — JLo
Claire Danes in Stella McCartney
I have to hope this was a very last minute decision (as in 15 minutes before she had to walk the red carpet)…because if this is what you chose out of every amazing designer dress out there? We have a huge problem.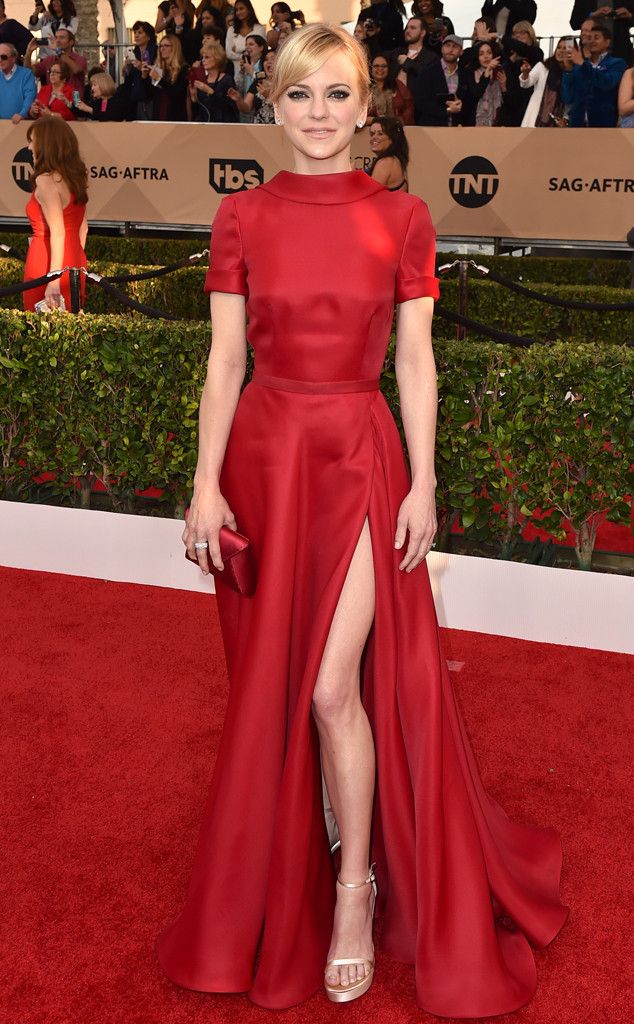 Anna Ferris in Naeem Khan
Although not groundbreaking, I am fan of this silhouette…but in this red and kind of shiny situation (along with a matching red clutch…I loathe matching red anything) you know I'm not going to love it. Hey, I tried!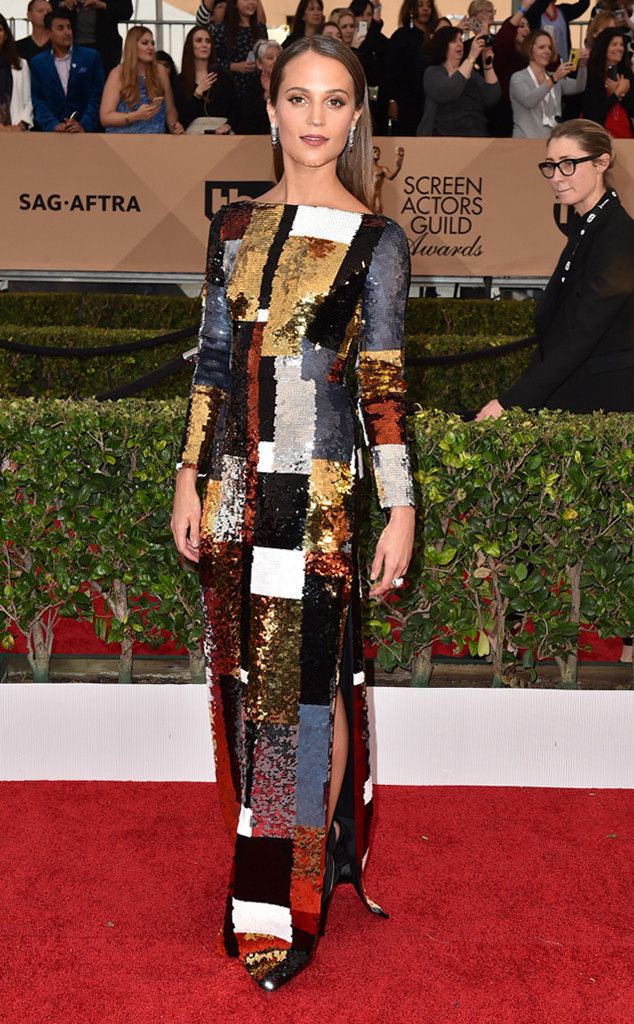 Alicia Vikander in Louis Vuitton
Best Dressed Pick
This is how you make sequins look cool on the red carpet!
Ellie Kemper in Peter Pilotto
I'm so torn on this because I dig the dress. I'm a huge fan of Peter Pilotto and Kimmy Schmidt just makes me extremely happy but this appears to be one of those great dress, wrong girl situations. It does look good on her and the styling is on point, but it take a real fashion girl to wear something like this (like Alicia would kill it in this dress but Louis Vuitton would not be happy about it).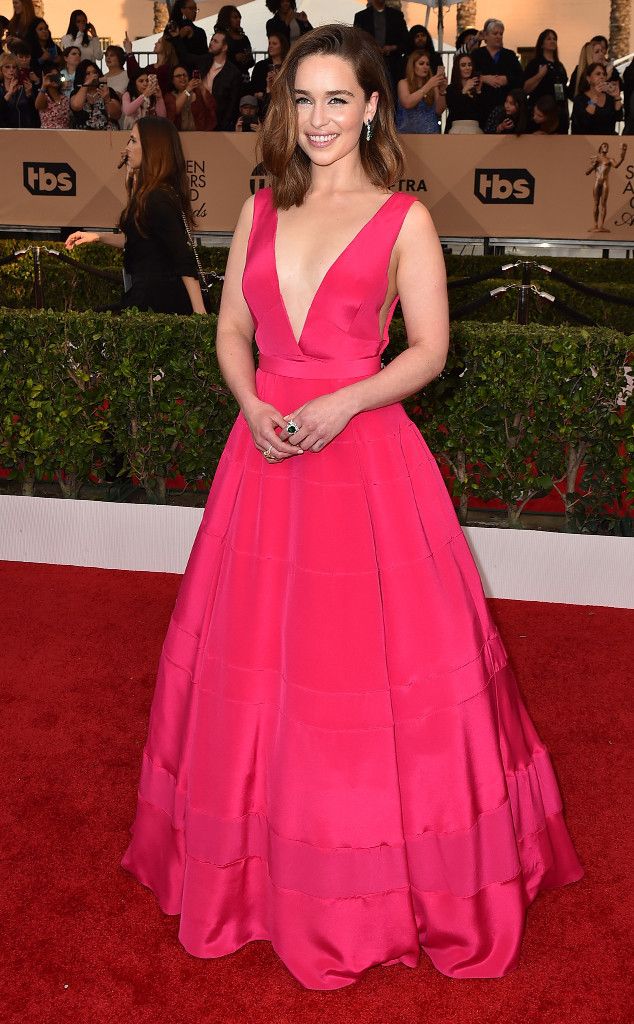 Emilia Clarke in Dior
Been there. Seen that.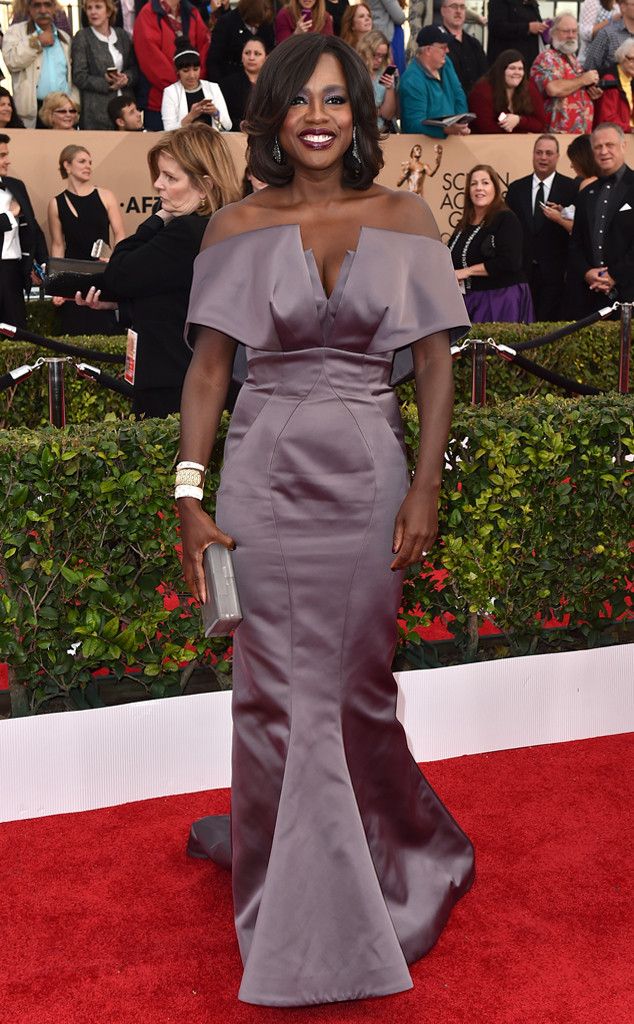 Viola Davis in Zac Posen
When you wear a dress in this material, not even lying down in your limo will prevent wrinkles from happening…so what to do? DON'T WEAR SATIN.
Sarah Silverman in Vivienne Westwood
Just because Carrie Bradshaw wore Vivienne Westwood, doesn't mean Sarah should…
Sarah Hyland in J Mendel
Pretty…forgettable.
Nicole Kidman in Gucci
Remember when I said necklines are in? This is taking that idea way too far. Sequins, ruffles, [what appears to be] two necklaces and curled hair to drape over it all…I don't get it. Not like I'd obsess over this anyway, as I sort of hate the dress in general, BUT some better styling might help.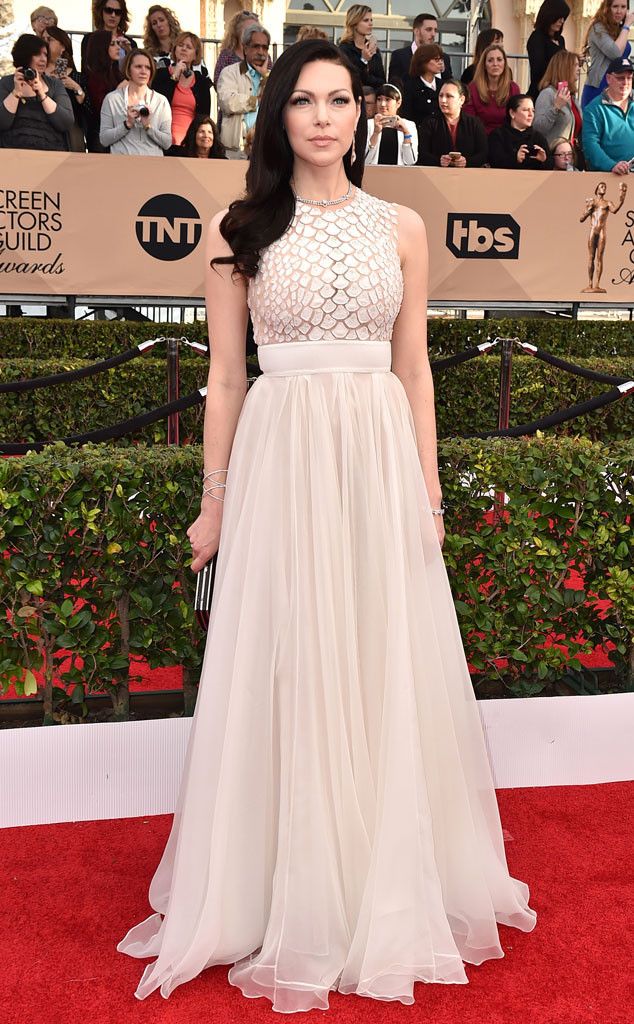 Laura Prepon in Carmen Marc Valvo
It's very bridal but this is probably the best she's ever looked on the red carpet.
Julianne Moore in Givenchy
WHY ARE CUT OUTS STILL HAPPENING?? (I don't care if it's couture!)
—
What do you think of the SAG Awards red carpet so far? Be on the look out for part two coming soon!
Images via E!
You might want to check out...