A couple months ago, I posted about Glamour's initiative to promote the making of their September issue. Now it's all coming to life, because their first ever full on fashion September issue (fashion on EVERY page) will be available on August 7. If you can't wait that long , don't worry…because I'm giving you a sneak peek inside the issue with cover star and debut guest editor Victoria Beckham.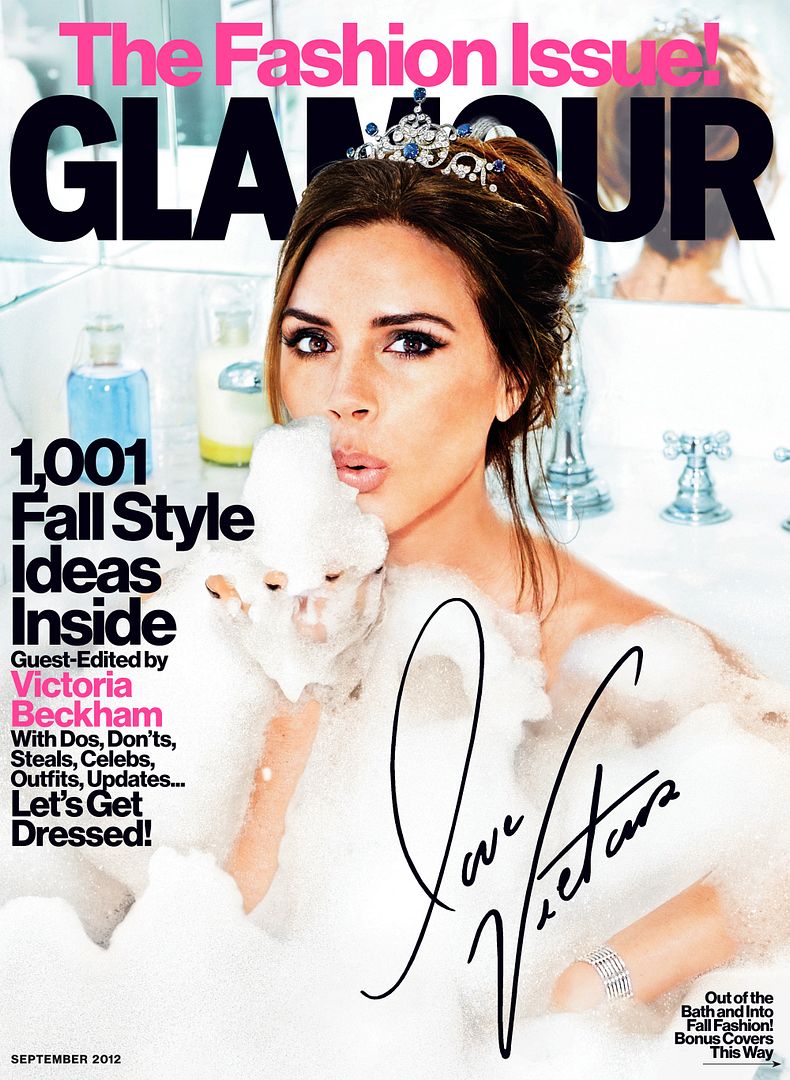 A little preview of what you'll hear from Victoria in the issue:
Victoria on guest editing the September issue…
It's been exciting for me to see my ideas come to life, from type colors to photo selection to casting. I even made my own list of Glamour fashion Don'ts to keep out of the issue: boat shoes (unless of course you're designer Alber Elbaz or on a boat!), Bermuda shorts, nose rings, Crocs, and American tan tights (that's nude pantyhose to you).
On why she is never seen smiling…
"Do you know, I don't know?! I actually used to smile a lot in pictures. I think I only stopped smiling when I got into fashion. [Laughs.] Fashion stole my smile! I've created this person. And I'm not saying that's not me, but I wouldn't say that's the whole me…. It's an armor that goes up."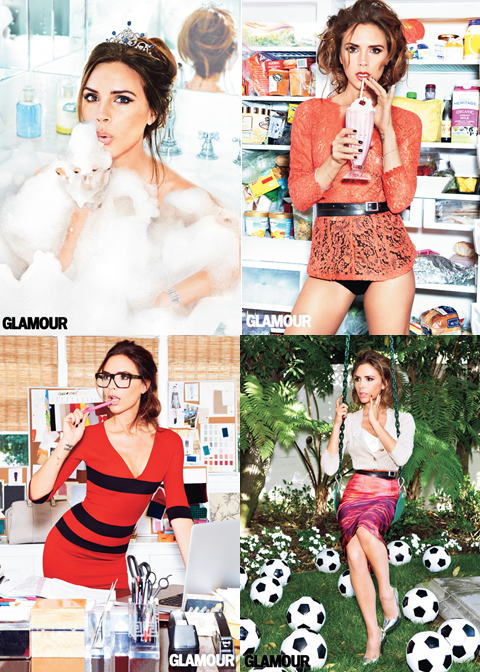 For even more about the issue, see what Glamour's EIC Cindi Leive has to say about Victoria as their cover star and guest editor, plus a look at Victoria's editor note.
I obviously LOVE September issue time, but I'm especially excited about Glamour's because they're trying something new and it sounds pretty awesome. Can't wait to read it!