Earlier this year I shared with you in my first Chi City's Most Stylish post that I never make New Years resolutions because I know I won't keep them. BUT I did for the first time in 2013 and actually kept it — that's why I've featured 12 of the best dressed people in Chicago over this past year.
As we say SEE YA to 2013, I'll leave you with the very last (unless I change my mind for 2013) Chi City's Most Stylish.
Aaron Comes, owner of newly opened men and women's suiting boutique Frederick Lynn (which you may recognize from this), makes me actually like menswear (so if you didn't already know, menswear really isn't my thing). He is so passionate about what he does…even if you have no interest in fashion, I guarantee you that a 5 minute conversation with Aaron will make you feel otherwise. The way he talks about fabrics, details and silhouettes is just mesmerizing. He even makes me want to own a suit, which is something I've never said in my entire life (hence why I don't work corporate jobs).
I could talk about how awesome Frederick Lynn is or how much I love Aaron's style all day, but instead of me rambling I'll just let you [kind of] talk to Aaron yourself…
What's your favorite thing about Chicago?
Chicago is a city of opportunity and has an energy that I love. Anonymity. Dreaming big. The people. All of which are reasons why I call this city home.
What do you love most about your neighborhood?
I love all the neighborhoods of Chicago for different reasons. But when it came to choosing the location for my showroom- I knew River North/ Gold Coast was where I wanted to set up shop. It's very accessible for my clientele to get to and there is always something going on. Lots of foot traffic.
Go-to restaurant in Chicago?
That is a tough question. There are so many great restaurants in Chicago. How do you choose just one?! Eataly and Doc B's have become go to's for my team and me. But I will say I am now a sucker for Tru as well, all thanks to Chef Anthony Martin. A few weeks ago I was there with my wife and our FL-H team, and we had one of the most memorable dining experiences. I didn't know I was a caviar person, but after the dining experience I am itching to get back. Chef Anthony is a creative genius and gives you a great meal, but he makes it unique and unforgettable. The magic they are creating over there is truly something else!
Advice to out-of-towners?
Take a stroll down Michigan Avenue and window shop. Once done, sneak off to the side streets and visit the local shops and boutiques, which is where the real unique retail experiences are. End the shopping adventures at Eataly's Birreria.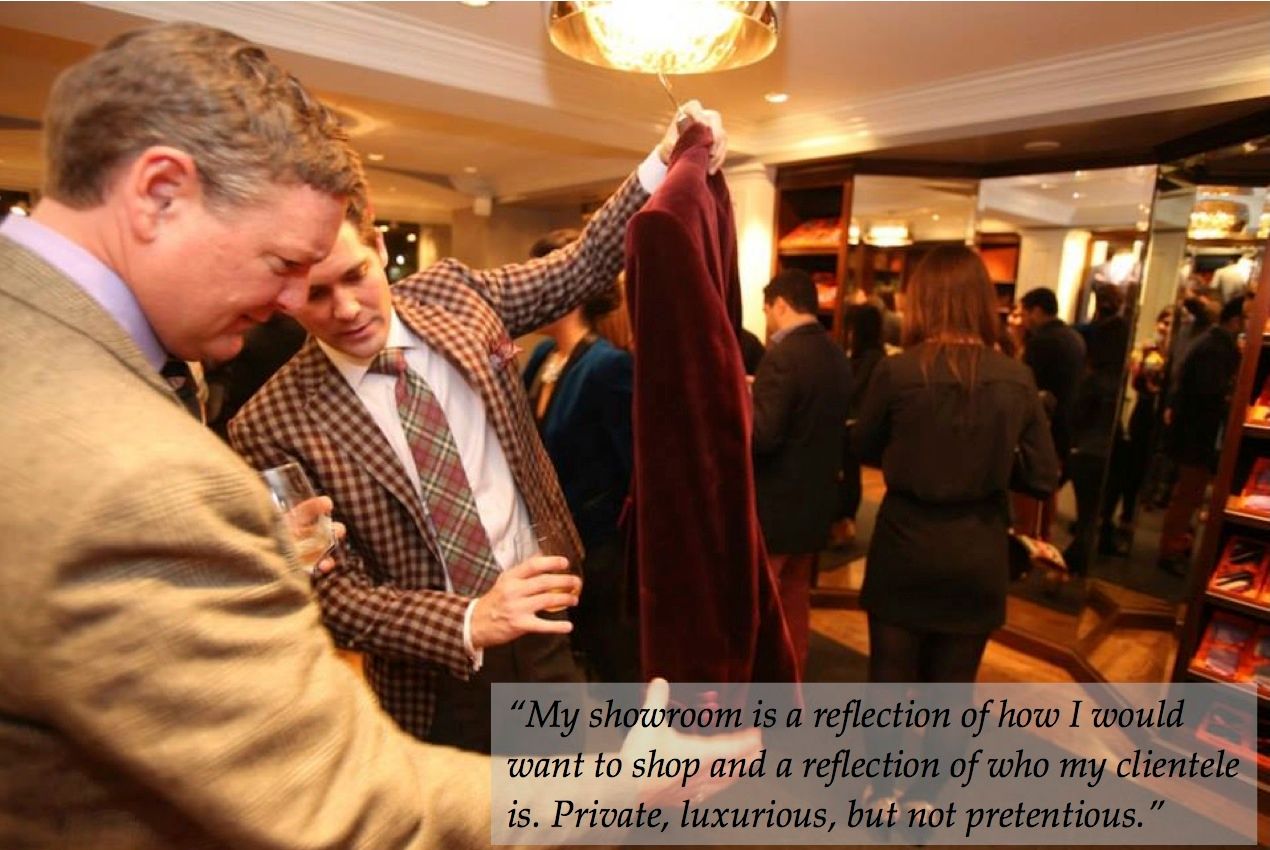 What impact does fashion have on your life?
Fashion has always played a major role. Designing clothing has been a great way to express my point of view. My showroom is a reflection of how I would want to shop and a reflection of who my clientele is. Private, luxurious, but not pretentious.
If you had all the money in the world, what would you wear?
I would take up fishing full time and hope Jeff Probst's (Survivor) would design a line of wilderness clothing…could do me some good catching a Goliath Tiger Fish in the Democratic Republic of Congo… which is on my bucket list.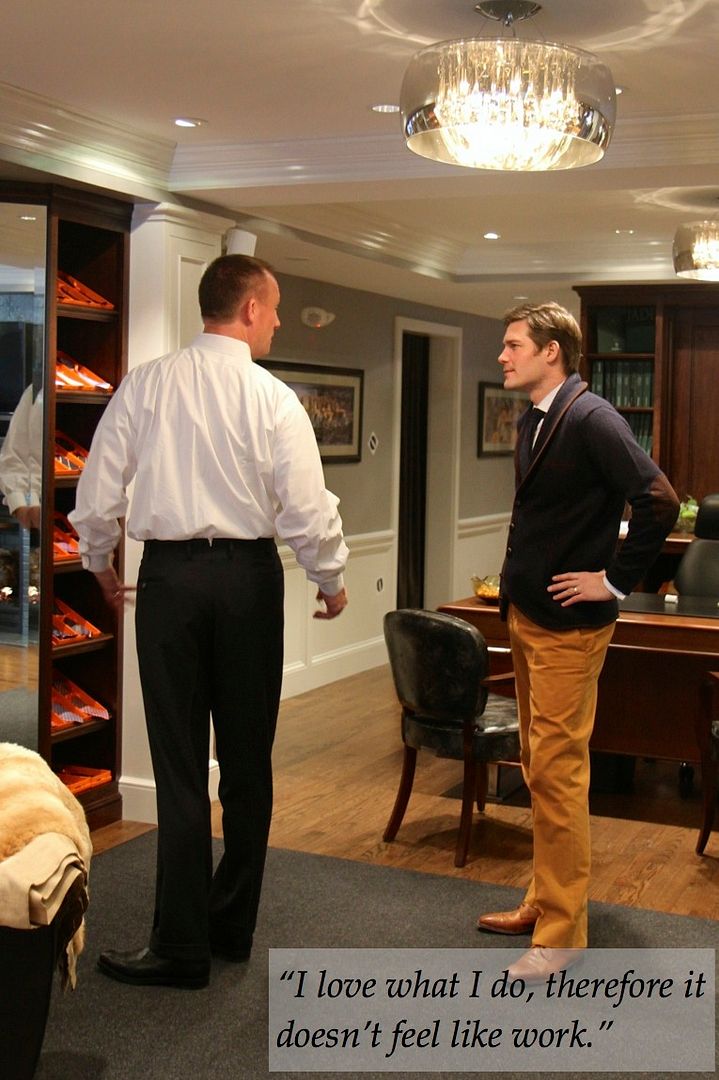 What's the best part about your job?
Being my own boss and having the freedom to fix what I perceive is broken. I work with a very creative, fun and talented team that I learn from daily. We create some of the finest clothing in the world for the superstars of the business, sports, and entertainment industry. I love what I/we do, therefore it doesn't feel like work.
What did you want to be when you were a kid?
What kid didn't want to be a super hero or professional athlete?! In my Junior year at college I dropped my computer science classes and started taking textile classes. Going from basically all male classes to all female classes surely incentivized me to not look stupid in class. After receiving degrees in marketing and textiles, I moved to Chicago and discovered the trade I am in today.
Describe your style.
Timeless unbridled sophisticate (with a sense of humor).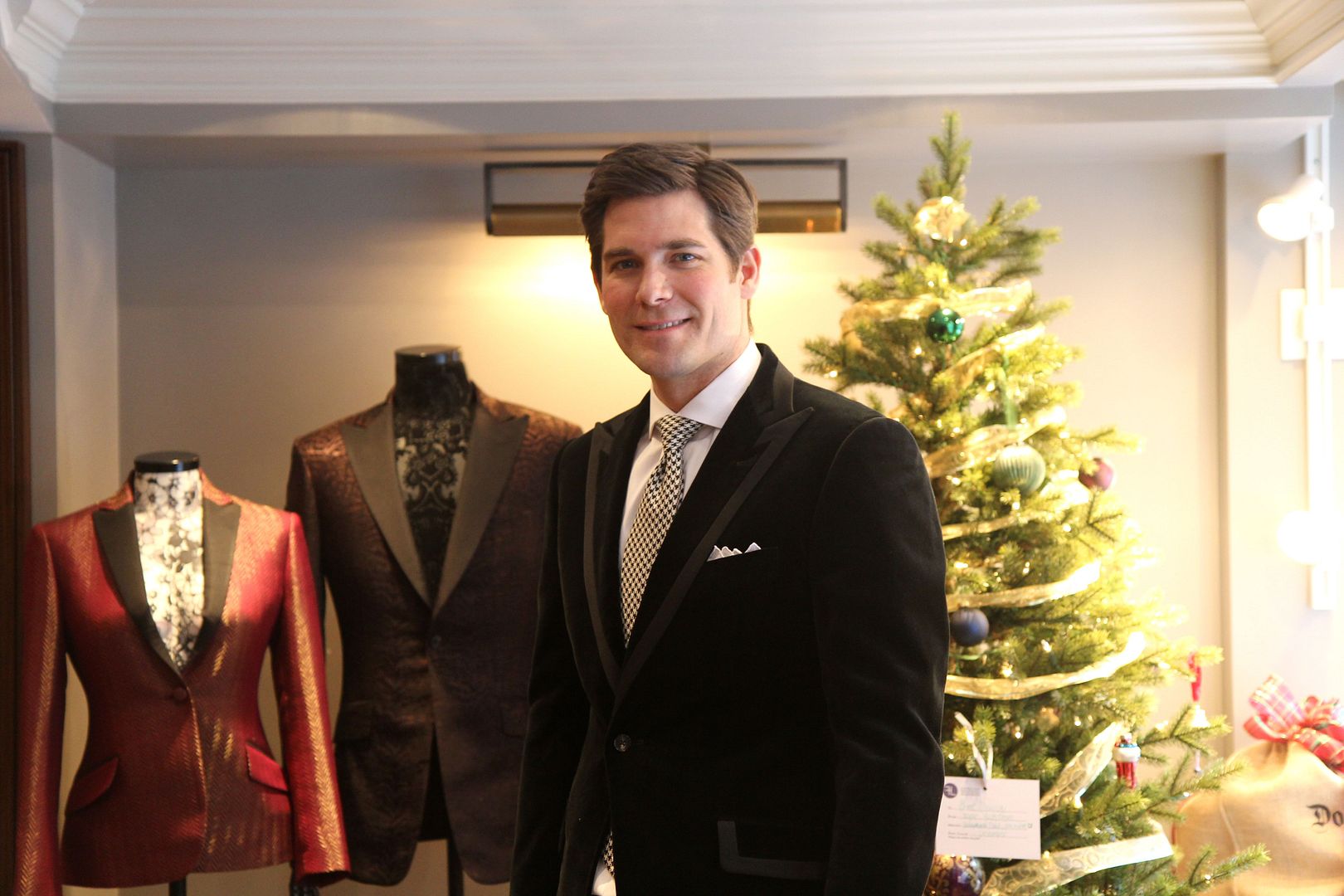 Be sure to check out the new Frederick Lynn store (whether you're a guy or a girl, you'll most definitely want to move in) and follow @fredlynncustom.
And if you need a refresher, be sure to check out everyone featured for this year's Chi City's Most Stylish.
You might want to check out...