I hear it all the time "how can I be stylish on a budget?" "I'm too poor to be fashionable" "where can I shop for cute and affordable clothes?" After today, you'll never have to say or ask these things ever again.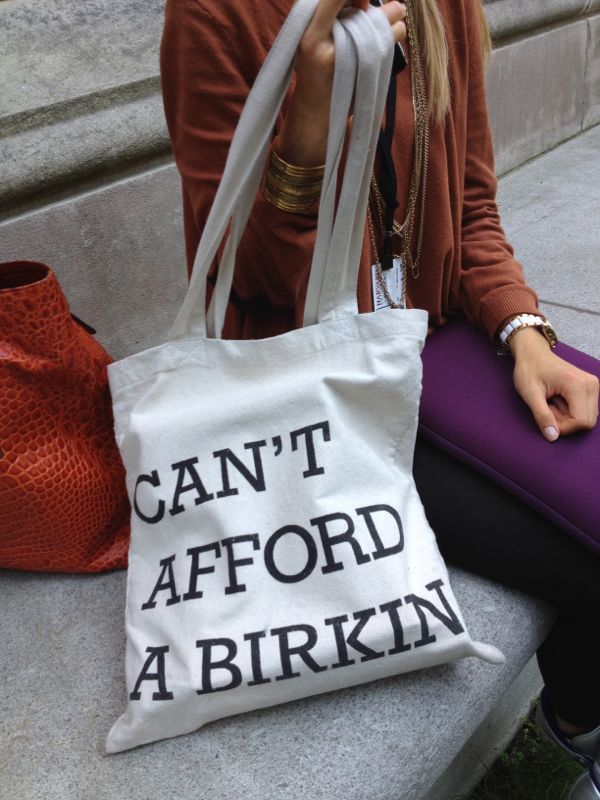 Only major celebrities can afford to wear head-to-toe designer all the time and even so, they still incorporate inexpensive brands into their looks. Many blogs and websites wouldn't exist (or would barely have any content) if it weren't true. The second Beyonce wears something from Topshop or Lauren Conrad is in J. Crew, the internet freaks out. OMG YOU CAN BUY SOMETHING BEYONCE IS WEARING is a typical title you might come across. But is it really that surprising? Celebrities are people too, and it's not normal to wear super high end fashion (especially clothing) all the time. Accessories are different because you wear them more often than clothes so they're more worth the investment, if you can afford it if course. But regardless of how many zeros your bank account has, a wardrobe still has to be somewhat practical. Are you going to wear a full Saint Laurent outfit to a music festival the day it's pouring rain? If you are, you're an asshole. Remember, money doesn't buy style…good taste is key.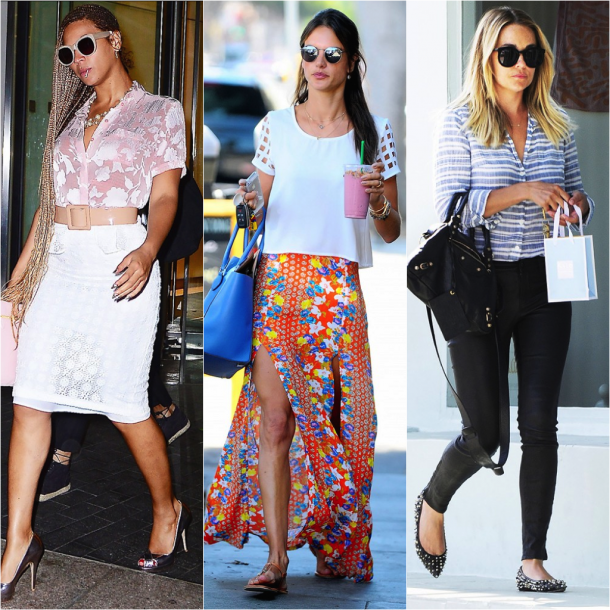 Beyonce in a Topshop shirt, Alessandra Ambrosio in a MINKPINK skirt, Lauren Conrad in a J. Crew shirt
Looking for items that appear to be luxe (and sometimes they actually feel that way too…always a bonus) is where you need to start. Also going for color combinations that tend to give a high-end look, like black and gold for example, is another route to go. One of my personal favorite affordable stores where the clothes don't necessarily look like the price is Zara. They do a ridiculously great job knocking off the runway and sometimes, it's even better than the runway (even Olivier Rousteing agrees). I also look to stores like H&M and Topshop when on the hunt for affordable fashion. But because we have all of those stores here in Chicago, if I shop them I do it in person and not online. But it's the online stores that have really tapped in to this budget-friendly market. Some good ones to know — ASOS, Pixie Market and NastyGal. ASOS is my favorite of the three (mostly because they have the largest selection…you can also get some other British designs that you can't find much of in the states). Pixie Market is one I should probably shop more often — they carry a good variety of different styles so whether you're more boho or trendy, I'm sure you'll find something awesome at Pixie Market (and if you're in NY, they have a cute little store on the Lower East Side that may surprise you if you're used to shopping them on the web). NastyGal isn't necessarily my style but they do have some quirky things I'd definitely wear (like this sunglasses dress)– plus, we have to support the girl boss right? (who was just featured the other day in Vanity Fair's Best Dressed List by the way)
A few other tips and tricks — if you still want to shop the higher end websites but don't want to pay over a certain price, you can always change your search settings when browsing. Just about every e-commerce site will let you sort by price, so just search by "low to high" and keep scrolling until you find something or get to a price that's too high for you. Some websites you can even set the specific prices (like $50 to $100 for example) so that makes browsing even easier. You can also go straight to the discount sites like The Outnet. Just know that you'll find everything from Oscar de la Renta under $100 to $3,500 Balmain (but it's a steal because it was originally almost $10k). And last, don't forget to shop local. My go-to is Edith Hart — although there are pieces that may be a bit more expensive than your typical fast fashion store, they still have plenty of under $100 options that are actually great quality.
So now, there's no excuse not to be stylish right? Affordable fashion shouldn't be an impossible thing to find and I hope I made it just a little easier for you. Bonus? I update my under $100 Keep collection just about every week so you can always find some good stuff there. And for even more…
Where do you shop for affordable fashion? Share away…
Images via Who What Wear
You might want to check out...