As the great Frank Sinatra once said, Come fly with me, let's fly, let's fly away. But what he didn't mention was flying away in a mini dress and Saint Laurent glitter boots…
Well I might be exaggerating a bit there but you get the picture.
Some of the posts I see most often on blogs and fashion news sites have to do with celebrities and what they wear to the airport. I don't really see the fascination with this (other than I like to be comfortable when I fly so you'll never find me in skinny jeans…especially on an international flight) but I thought I'd give in and share some airport outfits that look great but don't seem all that comfy, as well some that I am totally ON BOARD with.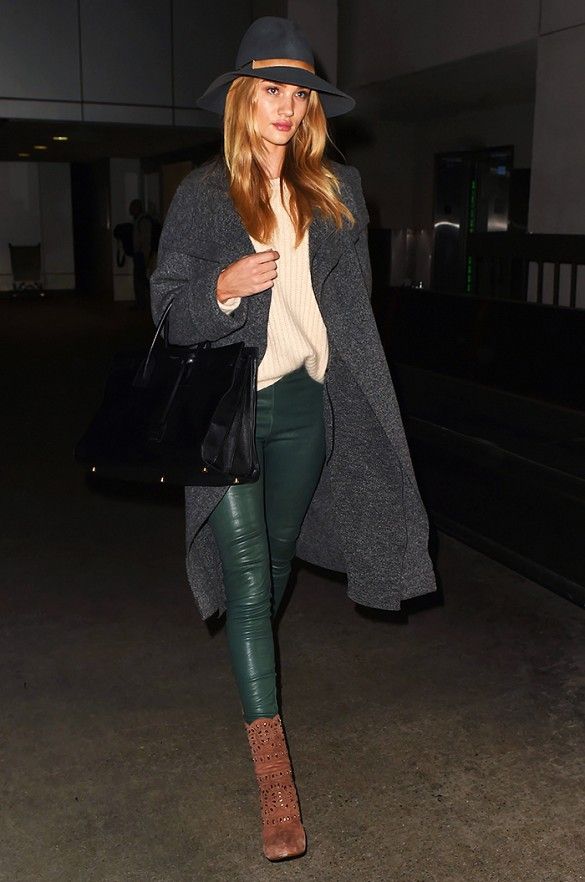 It's not a "get her airport look" post without Rosie Huntington-Whiteley. Just like Diane Kruger winning Cannes, Rosie wins at airports. I love this look, although it doesn't appear to be super uncomfortable for travel, but it's something I'd wear in my day-to-day-life which already means…too fancy for O'Hare. Now I'm sure those in the older generations think this is way too casual to be flying in but because I don't remember a time where flying was a luxury and was actually enjoyable, I'm not going to dress like it. Sorry [airlines] I'm not sorry.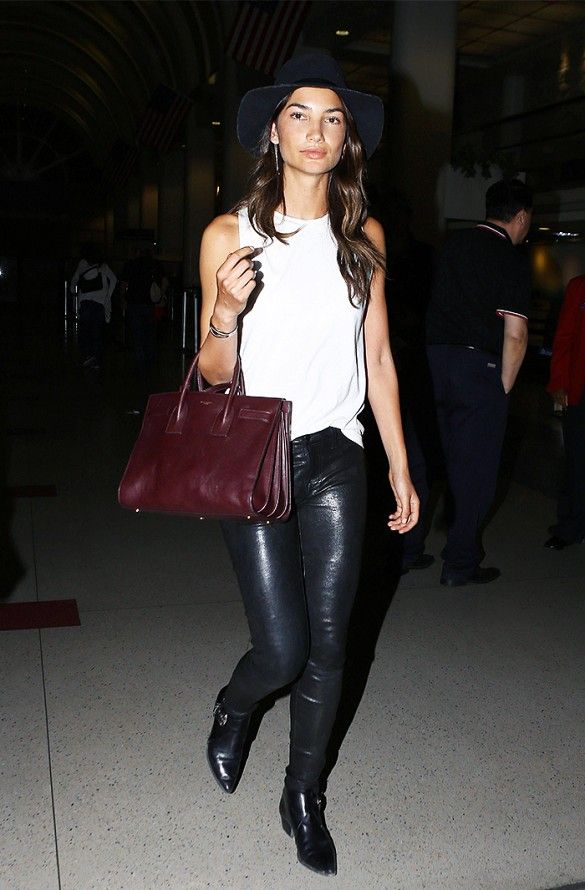 My feelings towards Lily Aldridge's outfit are similar to those of Rosie's — something I'd wear in my everyday life so I'm not sure if I'd wear it to the airport (unless I was a quick ORD –> JFK plane ride away). Anything over an hour and a half requires looser pants for me.
Florence Welch opted to get furry for this travel excursion. If you're flying private, fine. But who knows what airport nonsense can get trapped in that animal (before you start judging, it could be faux)? Maybe the air is different in first class, but as a frequent [coach] flyer…I opt for smoother outerwear options.
Would you pull a Candice Swanepoel and rock a crop top for a flight? This look is super comfortable so I can't knock her for it, but when the healthiest thing I can find at an airport is a bagel and cream cheese, I'm not all that willing to show off my stomach at a time like that. I'm also not Candice Swanepoel…
Speaking of Diane at Cannes (although I have no idea where this photo was actually taken…looks perfect for the south of France, though). If you want to look nice without sacrificing comfort, this is really the perfect outfit. Would I personally wear a skirt on an airplane? Probably not. But no one is taking my photo stepping off any flight so I guess I really have no need. However, she did loose-on-loose quite well and when paired with flats…Diane wins.
Alexa Chung is like my friend Eva who wore skinny jeans on our flight TO and FROM Munich. While I'm in cashmere sweatpants and slip-on sneakers, she is in skinny jeans and boots. To each their own, but I can barely wear skinny jeans to a two hour dinner…let alone a nine hour flight.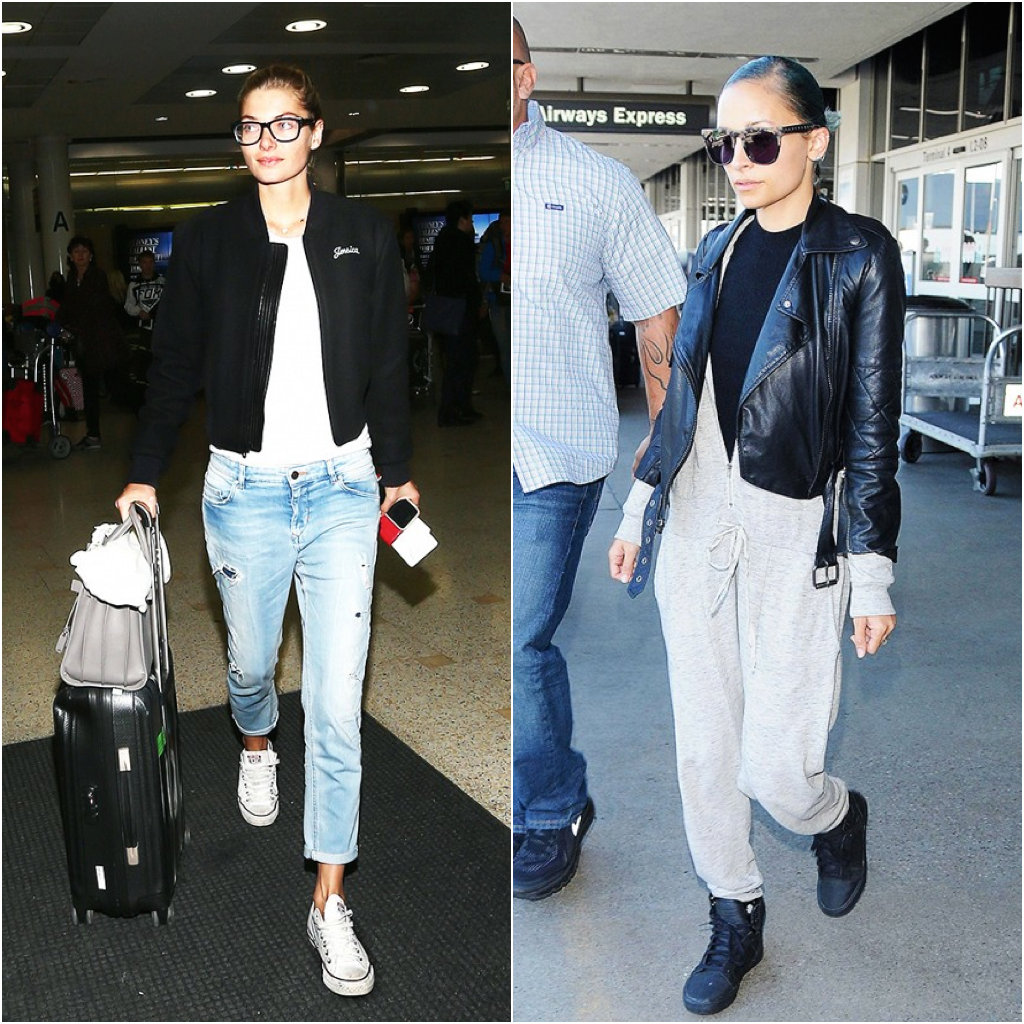 But if I were to copy any airport style, it would be Jessica Hart and Nicole Richie. Thankfully, it's now acceptable to wear sweatpants in public and with sneakers taking over the world, it makes airport dressing much easier. With an early flight to Miami tomorrow morning, a look like one of these is definitely in order.
In life, I like to be comfortable. And when I'm in a small space, breathing stale air with not enough legroom for an extended period of time, I really want to be comfortable. But that's just me. What about you? What's your go-to airport look? Any celebrity's airport style you think best represents yours?
—
If you're doing any traveling soon, here's a few comfortable and stylish pieces that will land you "Best Dressed On Flight [insert flight number here]."
Images via Who What Wear & Fashion Gone Rogue
You might want to check out...