While reading the most recent issue of Harper's Bazaar during one of two times I read magazines (getting a pedicure and traveling…I'm still in Chicago so you can make an educated guess which one I was doing), a bag caught my eye in one of their editorials, and I couldn't stop thinking about it. So what do I do when I can't stop thinking about something? Talk about it on CCF, of course.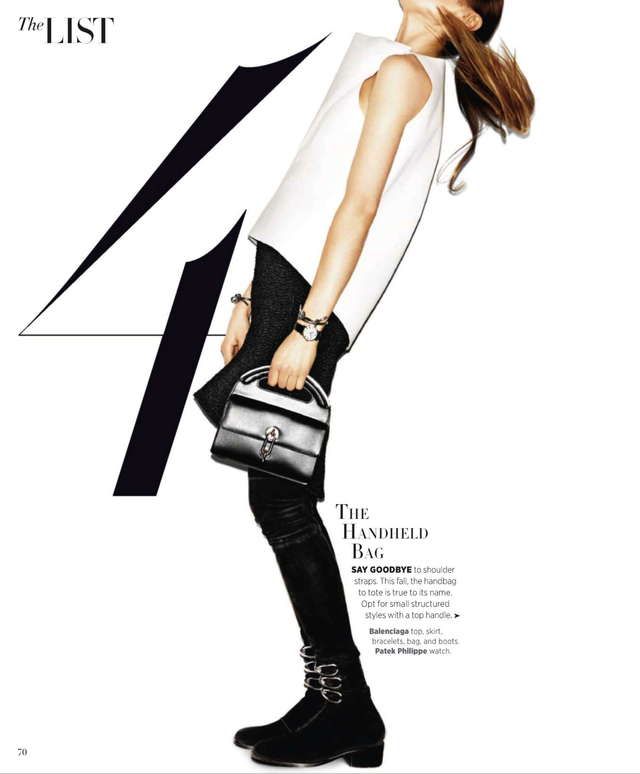 So that spectacular bag happens to be one of the brand new Balenciaga bags, under the creative direction of Alexander Wang, and I can't believe I didn't think of these to be a part of the it bag phenomenon sooner. With both Alexander Wang and Balenciaga carrying some of the most popular "it" bags (re: Rocco, City, Diego) the two fashion forces joining together are bound to create something magical. And they did.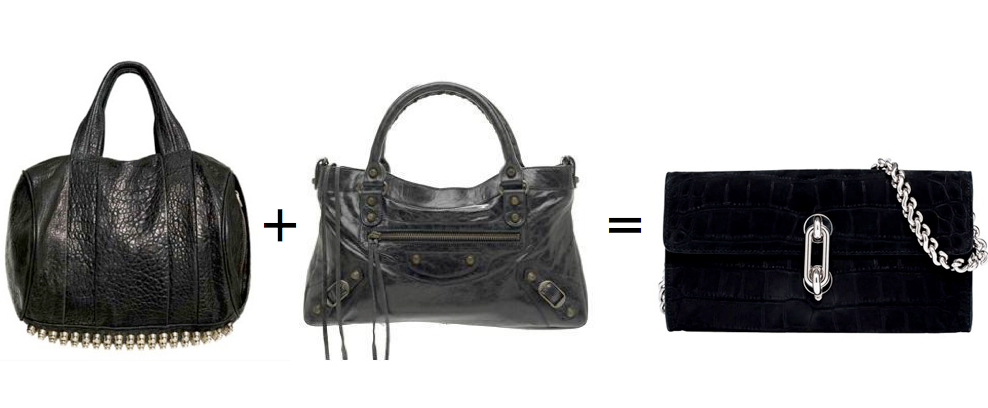 Now this math isn't completely accurate (let's be honest, the subject is not my forte) but you get the picture.
Balenciaga's new bags are unlike anything we've ever seen from either design house, but you can still tell there's a little touch of classic Balenciaga and Wang. The bags are definitely more structured (which we don't typically see from either designer) and have this ladylike look, but with an edge. If there's one thing that connects the two designers (at least when it comes to handbags) it's standout hardware. And that's exactly what the new Wanglenciaga (see what I did there?) bags have that make them so unique.
Oh the things you find on Tumblr. Yeah, as you can see I cannot take credit for that Wanglenciaga thing. Although I'd totally buy one of those shirts…especially if it was Alexander Wang…or Balenciaga.
Getting back on track — the new Balenciaga bags. Here's the seven that were shown on the runway. I'm really down with all of them, although I'm partial to the long strap black and gold bag on the right and of course the one from the editorial (shown in white below). But as always, I have to see them in person before making such a big decision.


What do you think of the new Balenciaga bags?
Images via Style.com and Harpers Bazaar