After ironically raving about how French girls do it better just days before the biggest American holiday of the year, I thought I'd give the US of A some love today and share with you some of my favorite US-based designers…who actually all happen part of the CFDA — The Council of Fashion Designers of AMERICA (or as I like to say 'Merica but pronounced mer-kuh).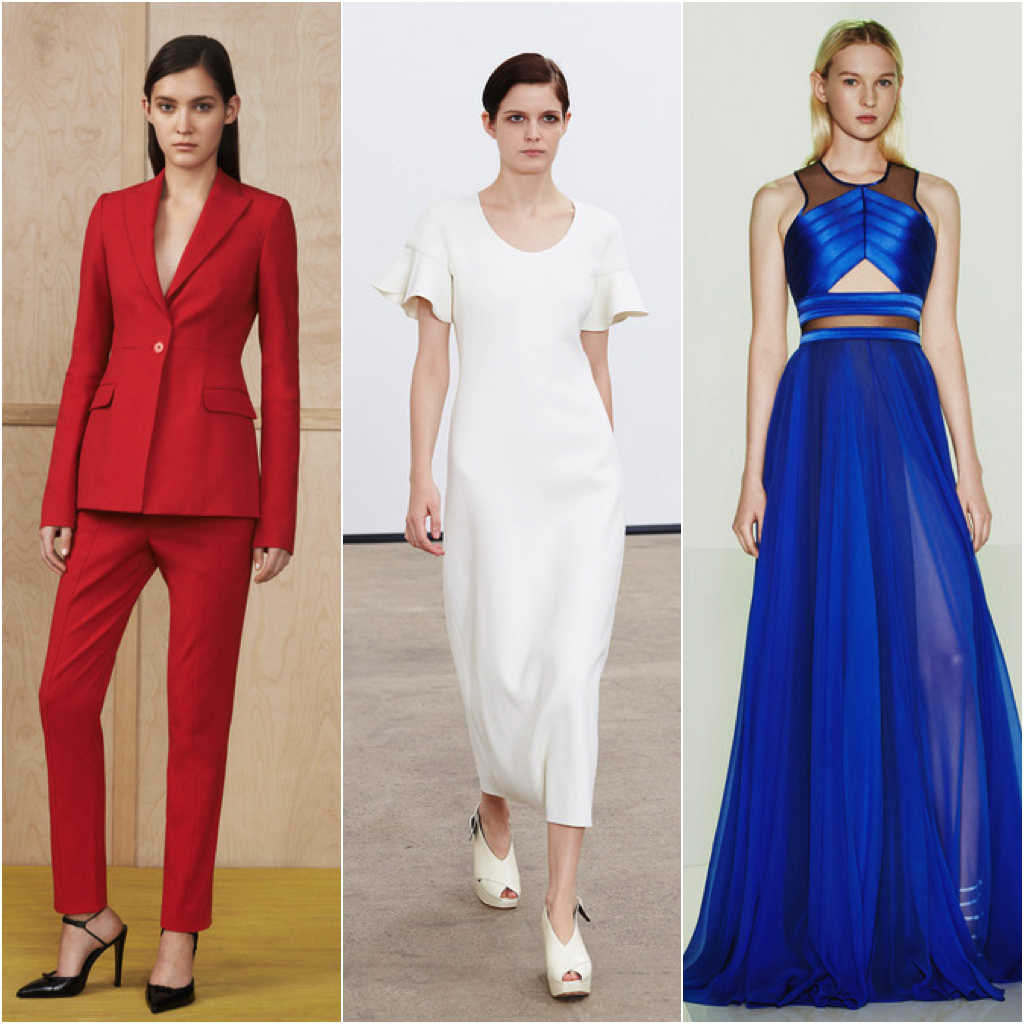 We all know Michael Kors, Diane von Furstenberg, Tommy Hilfiger and Calvin Klein (to name a few) as some of the most iconic American designers but there's some newer faces on the block that deserve just as much attention. And today, they're going to get it.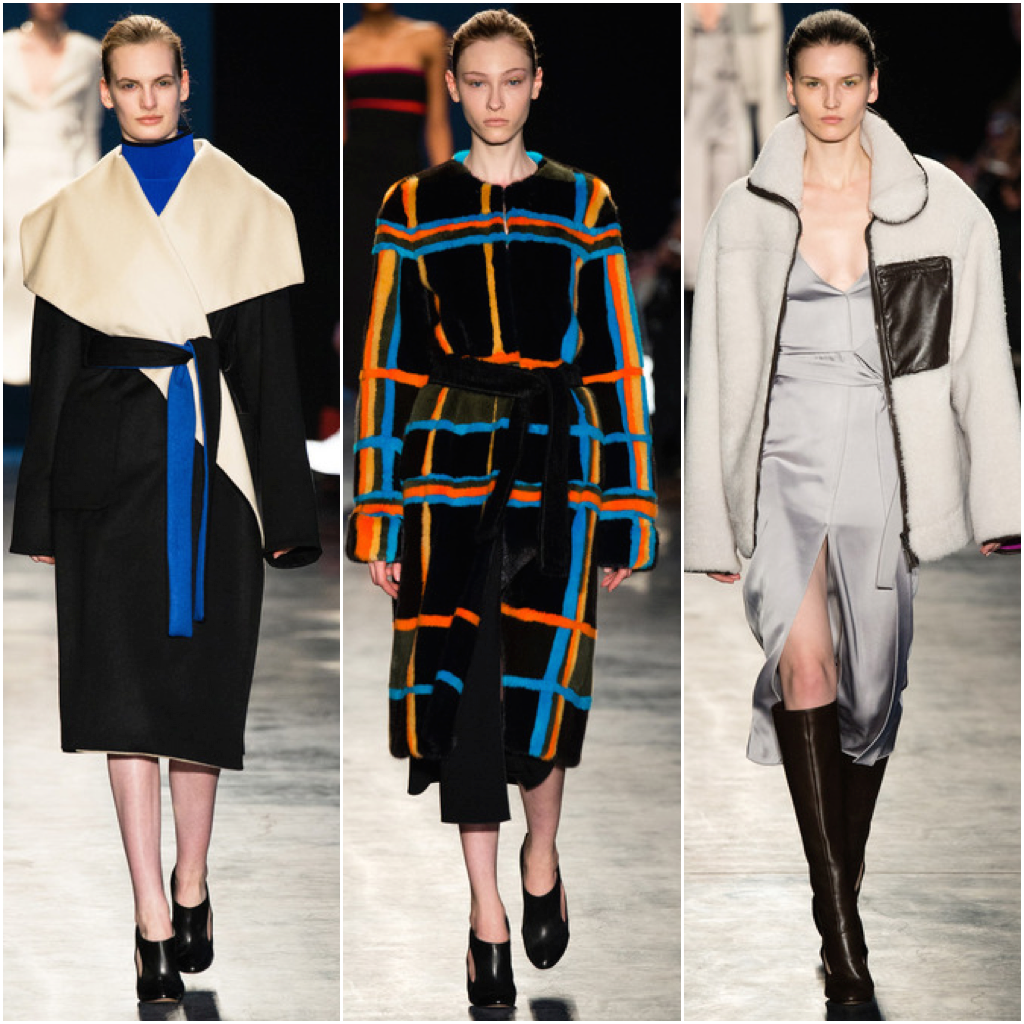 Altuzarra has been on the scene since 2008 but I personally didn't start taking notice until about 2010 or 2011. His collections are those where you really don't know what you're going to get each season. For Fall 2014, he really took it to the next level with outerwear. He does pops of color really well but also minimal neutrals. And for Spring 2012, he made this print one of my all-time favorites…and really nailed the whole "put a bird on it" thing.
Jennifer Fisher was nominated for Accessories Designer of the Year for the most recent CFDA Awards. Unfortunately she didn't win but she definitely wings for Accessories Designer of the Year [on Instagram]. If you enjoy photos of stacks of jewels, inspirational quotes and food porn you should follow @jfisherjewelry.
I've raved about Prabal Gurung quite a few times here on CCF. I really have been following him since the beginning and it's cool to see how much he's evolved over the years (which you can see yourself in his very own dedicated #tbt). Not only is he a talented designer, he's also a good person and humanitarian (at least according to the articles I've read about him)…so how can you not like this guy?
We have to give Chicago-born Creatures of the Wind some love if we're talking American designers. After all, they did make gold lamé trousers for SS14 and I just don't know what more you could ask for.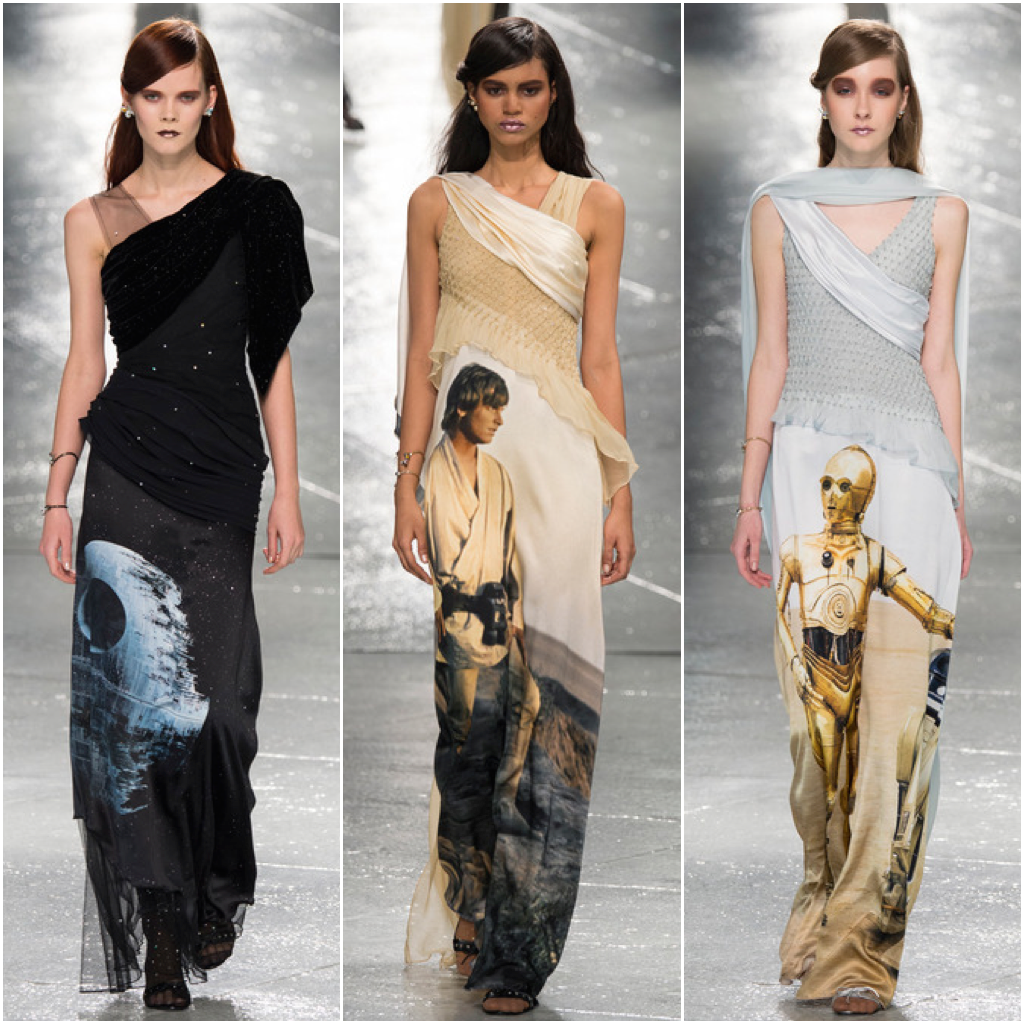 Rodarte did Star Wars dresses for Fall 2014. Proving that fashion is fun and the designers behind it are kinda weird (which is why we love them).
You know I love oversized things so of course I'm going to be into The Row (that, along with my lifelong Mary-Kate and Ashley super fan status). They made sweater pants for Fall and a crazy expensive backpack that I've been lusting over since it launched a few years back. And for that…THANK YOU MK&A!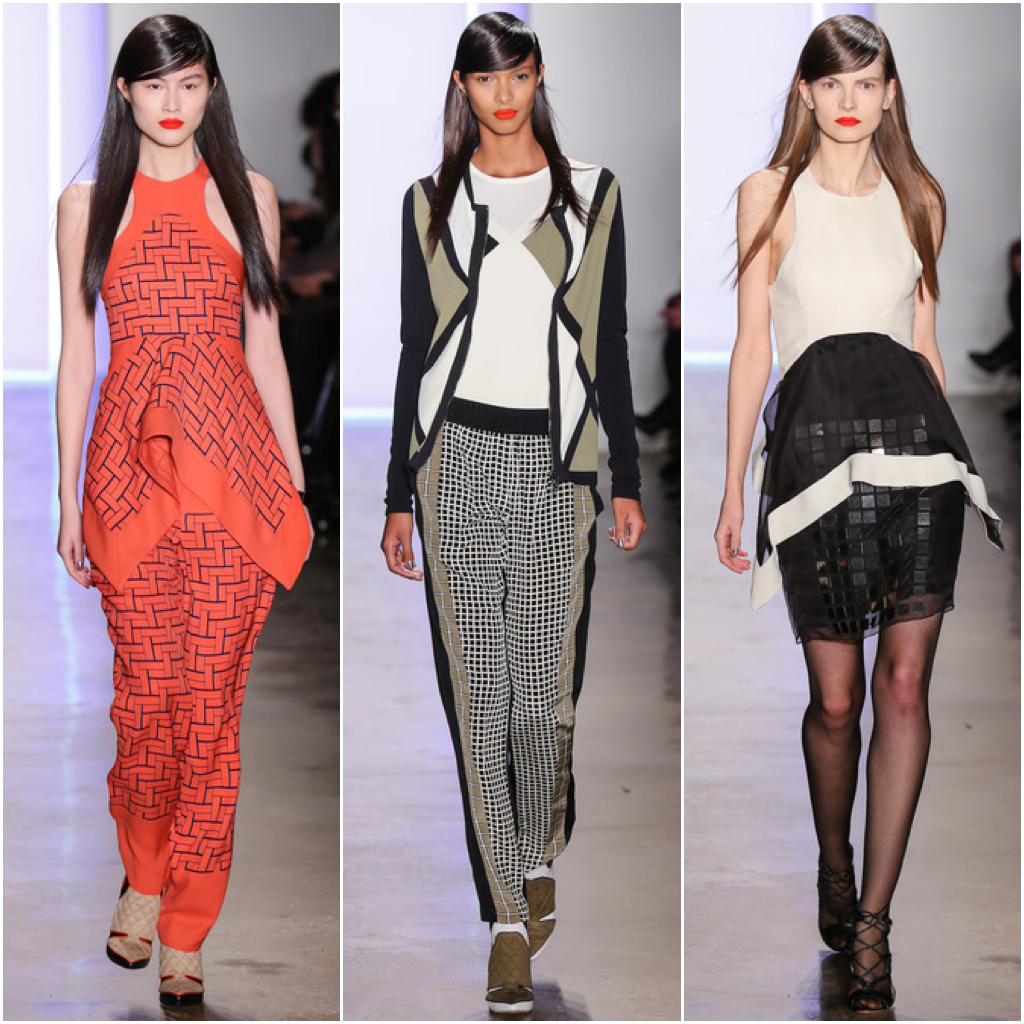 Ohne Titel is another one that's fairly new on the scene and one I didn't know too much about until I saw their Fall '13 show (pictured above) at fashion week last year. I liked it so much, I opted for a full Ohne look this Winter (that I will most definitely be wearing this Fall…even if matching outfits are no longer happening).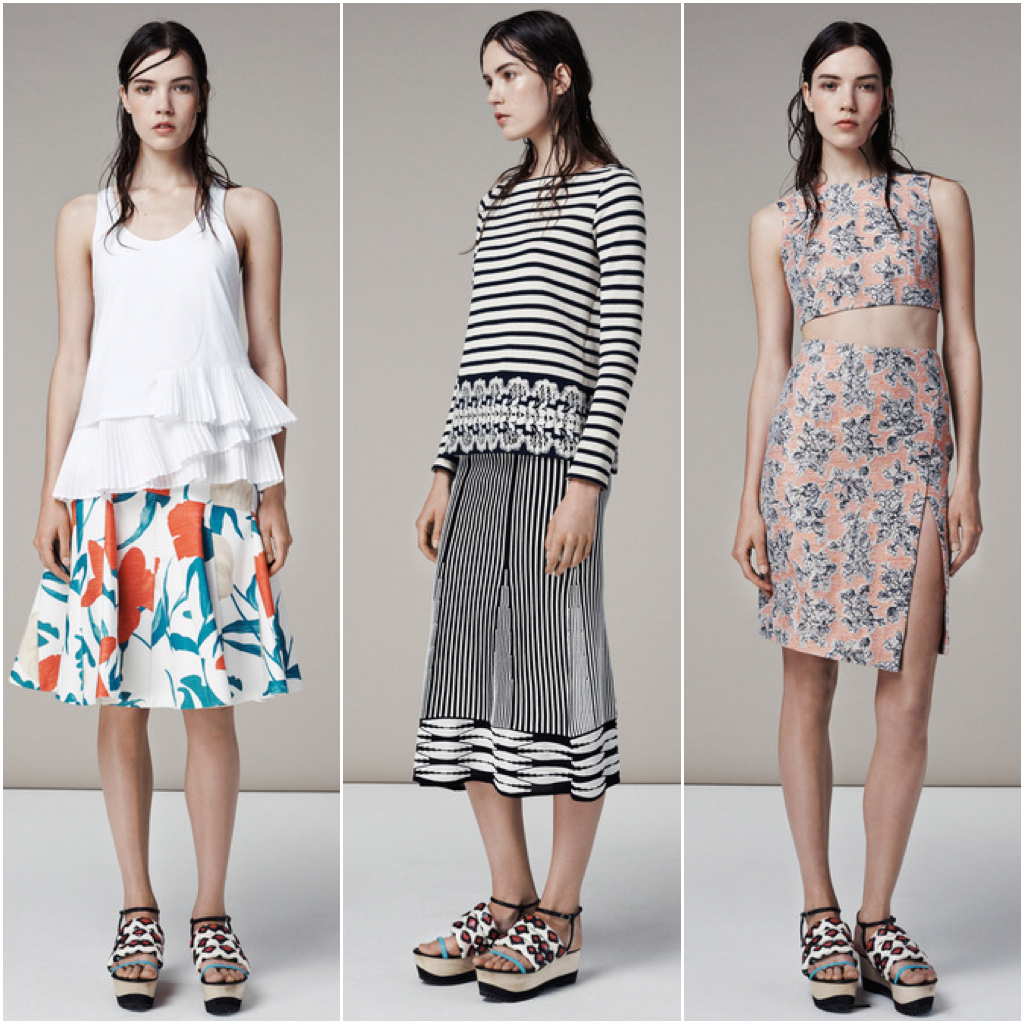 Thakoon is one of those designers I didn't get into until very recently. I've always appreciated his designs but didn't actually start loving them enough to purchase them. Now, I've grown a small collection of Thakoon pieces (one of them below) but my favorite right now is this outfit (I've never even liked peplum but I guess I can make an exception when it's leather).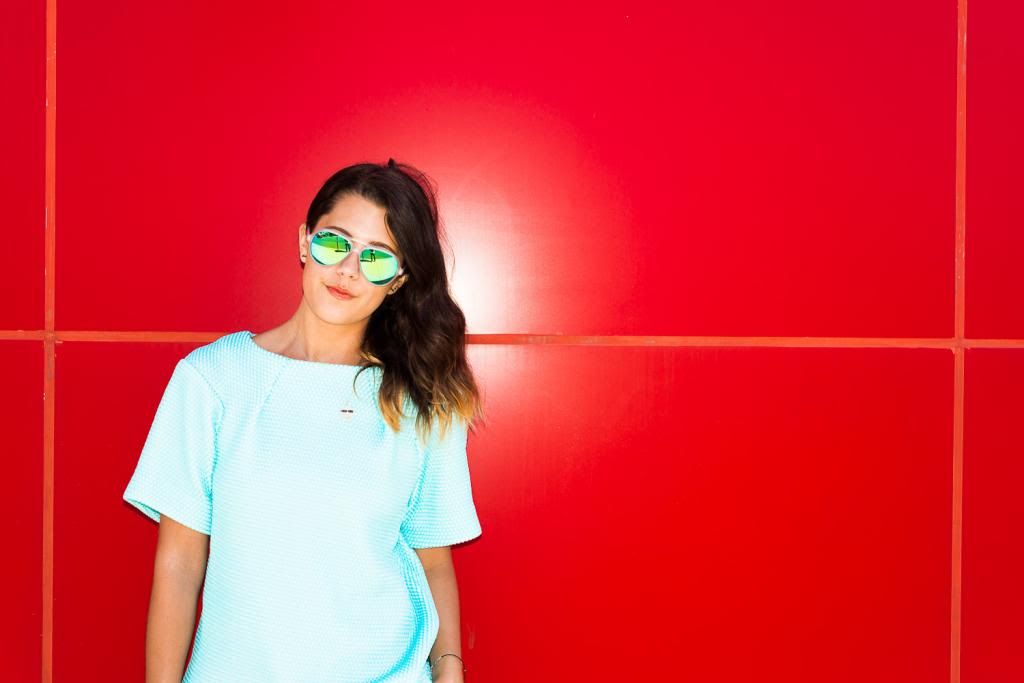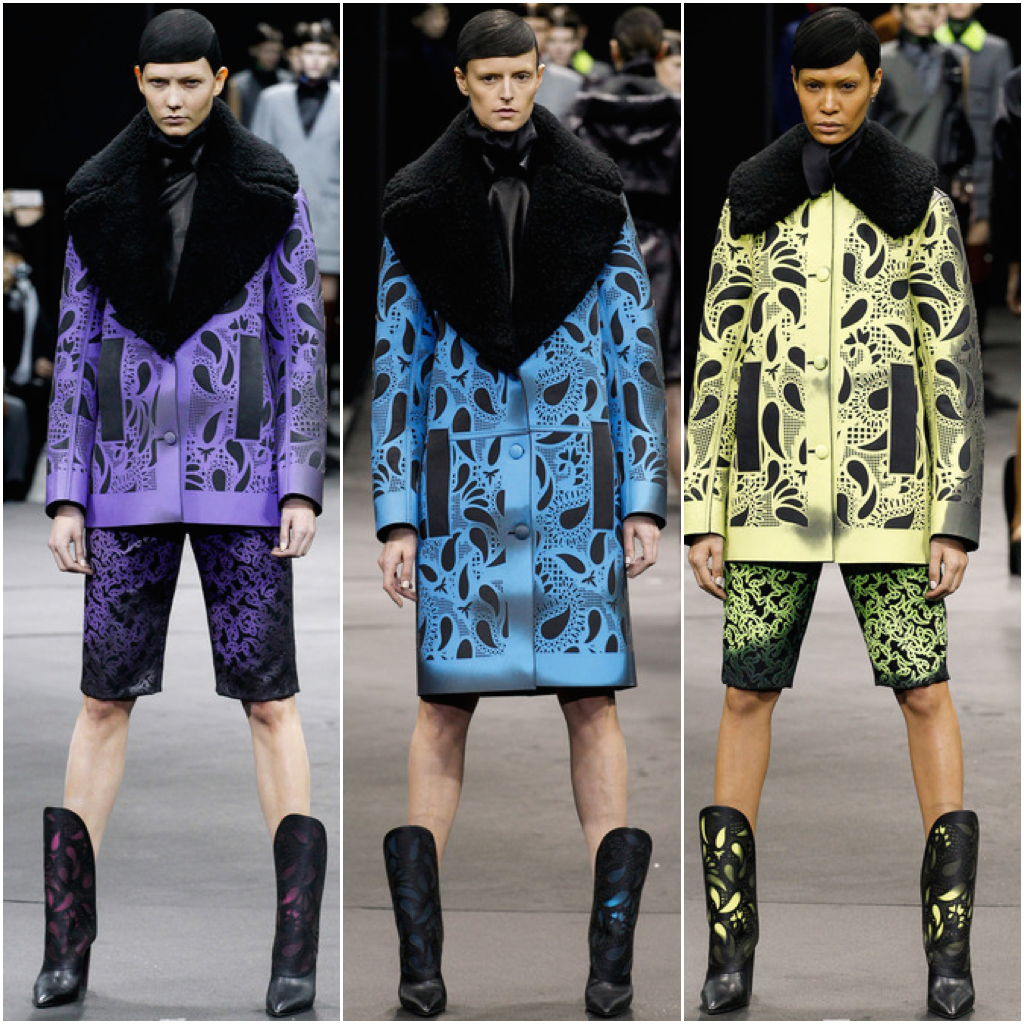 The designer on this list everyone probably knows best by now is Alexander Wang. Between his popular bags, collaboration with H&M coming this Fall and these sweet headphones with Beats, Alex just knows what we want and he always delivers. Yeah, I call him Alex.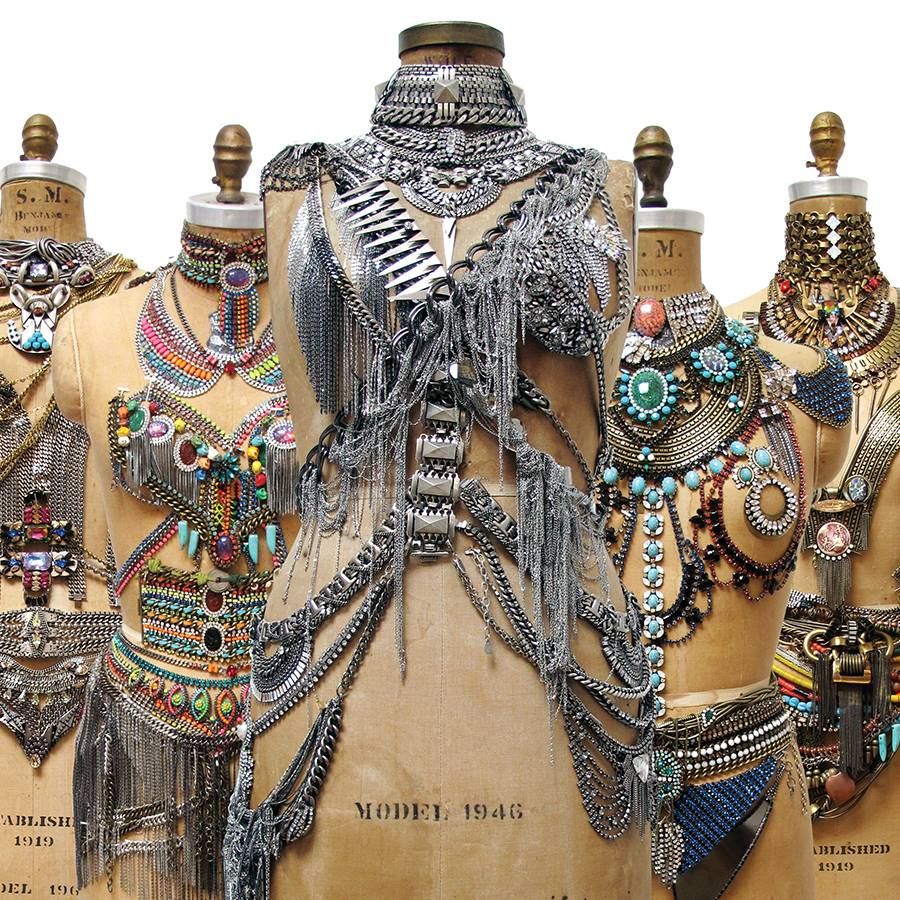 Ah, the wonderful world of DANNIJO. The Snyder sisters make some of the most unique statement jewels out there (you an spot one of their pieces from a mile away) but they also just understand social media and marketing, which is part of the reason their business so successful. Their branding is spot-on, which makes fans like me want to live a DANNIJO life…and be friends with founders/designers, Danielle and Jodie. And as an added bonus, their jewelry is made in the USA!
And last but certainly not least, this list isn't complete without Proenza Schouler. I'm not even going to try and explain because I've made it very obvious over the years that Jack and Lazaro are my designer soul mates and I eat, sleep, breathe Proenza (well, not eat but you get the picture)…it's everything I could ever want for clothing and accessories. So of course, they're not only one of my favorite American brands but overall my favorite EVER.
—
So that's all folks. Who are your favorite American designers? Anyone from this list? If you want to feel patriotic in an unconventional way (without hot dogs and cut-offs), shop some of their designs below (and keep in mind, a lot of this stuff is on sale!)
Images via Style.com & Instagram
You might want to check out...