One thing I hear from women way too often is that they need more basics in their wardrobe. I get it. When you're shopping, it's seems more satisfying to buy that special dress you'll probably wear only once as opposed to a basic t-shirt. Then when it comes to real life you realize you're not wearing a sequin dress everyday and you think you have nothing to wear. Well, I have found the solution…and it happens to be right here in Chicago.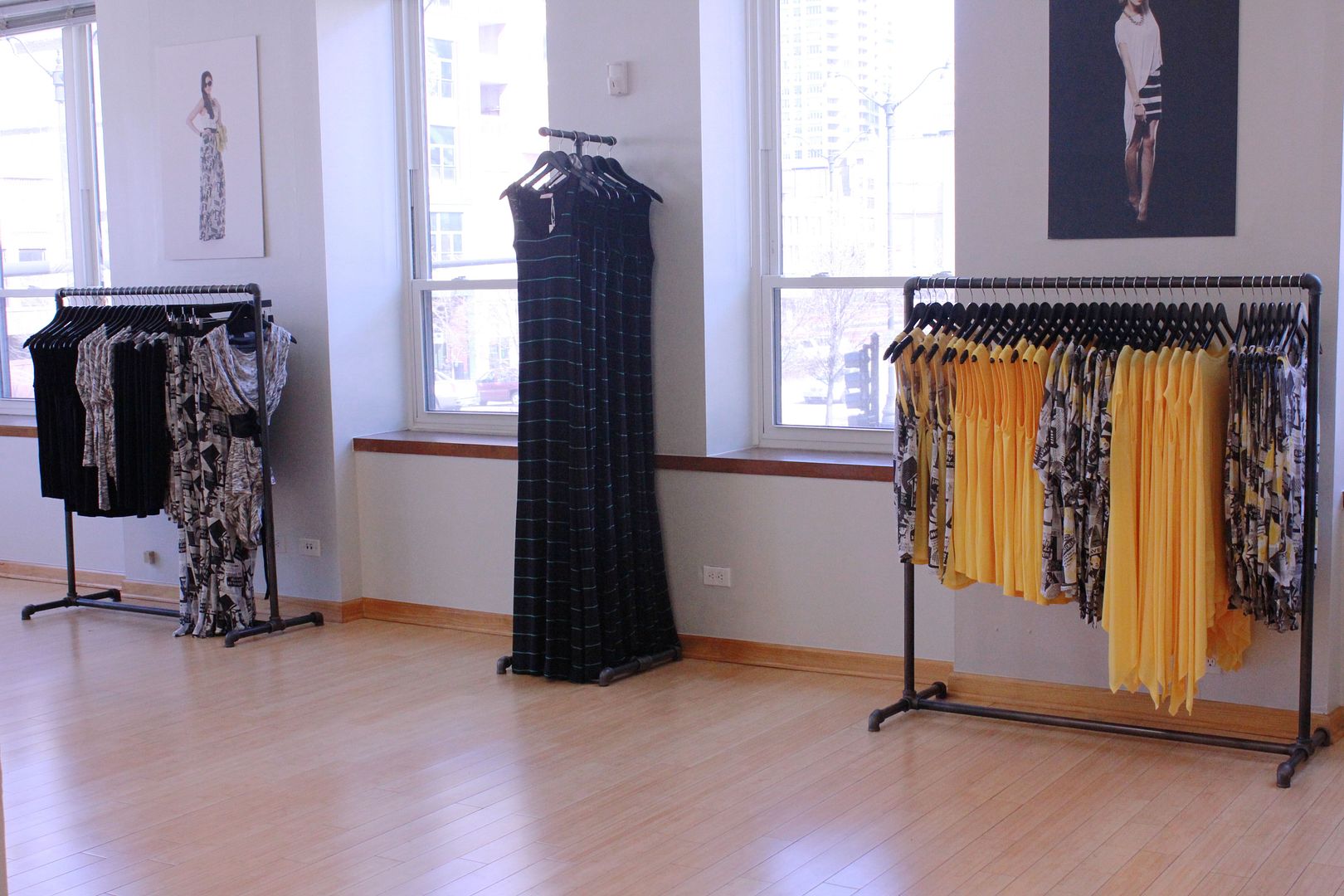 Archer Townsend is a local brand that's fairly new on the scene and they're really changing the way you think about basics. Although their collection consists mostly of tanks, t-shirts, as well as a few dresses, it's all comfortable, fun and actually flattering. According to co-founder, James Townsend, "We love to make clothing that makes a statement but never overpowers the woman.  The woman should make the clothing, the clothing should not make her." Couldn't have said it better myself!
Besides the clothes, their West Loop showroom is beyond impressive. It's so neat and organized, it's basically meant to be on Pinterest.
And as always when I go anywhere, I feel it's necessary to try everything on. In case you were wondering, the t-shirt is my favorite (of course).
It's not just the clothes that make Archer Townsend unique, it's the fact that everything is designed and manufactured in Chicago. Now, THAT is  true Chicago fashion.
If you like what you see here then you're in luck, because Archer Townsend is giving away a piece from their collection!
Here's how to enter:
1. "Like" Archer Townsend on Facebook
2. "Like" ChiCityFashion on Facebook 
3. Sign up for Archer Townsend updates (click here, enter your email on the lower right side)
We'll be picking a winner at random on Friday, April 5 at 5pm CT. If chosen, you'll get to pick one of my favorite pieces from their Spring 2013 collection, seen below.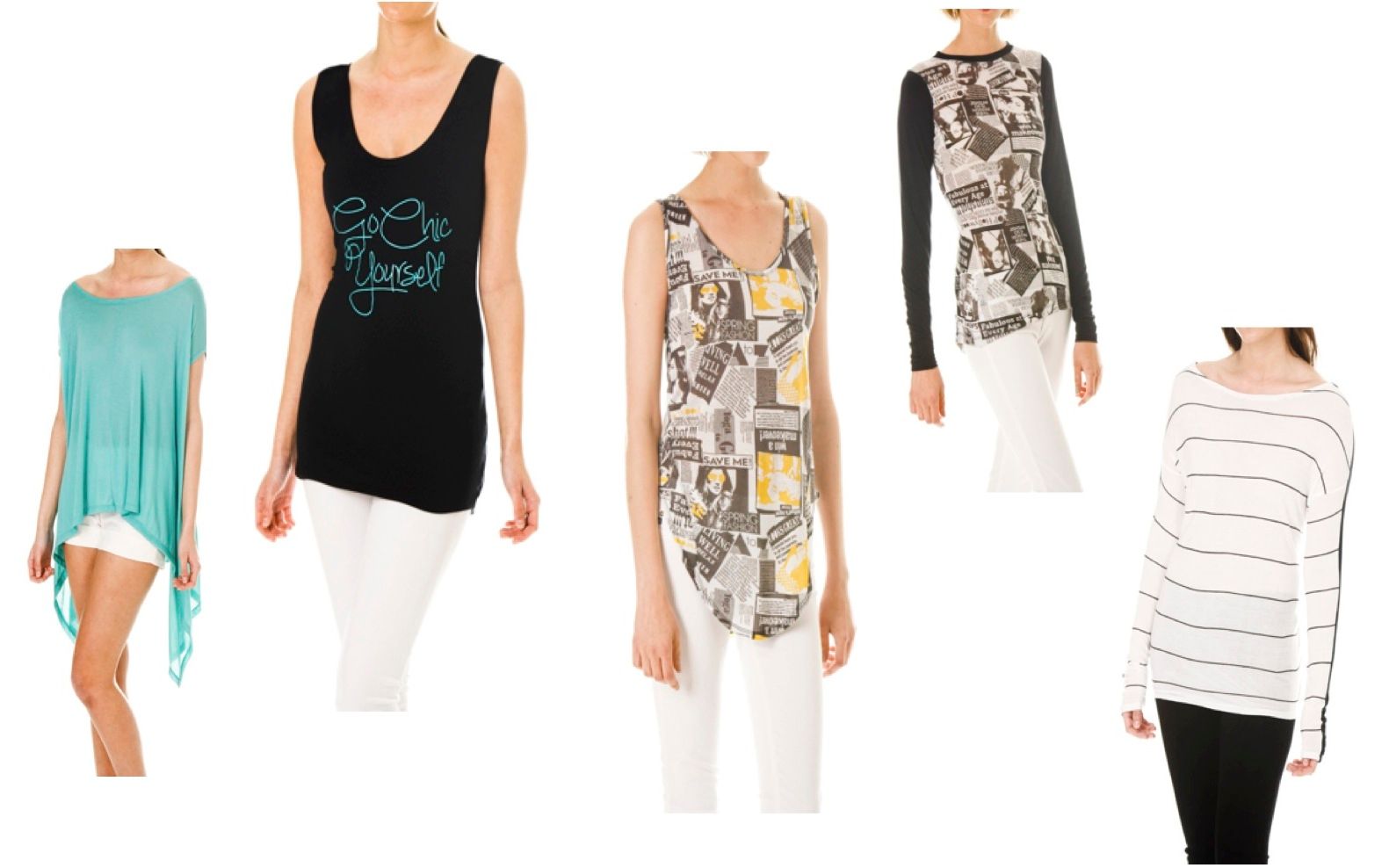 Scarf top. Go Chic Yourself tank. Printed tunic. Printed baseball tee. Long sleeve striped top.
And if you don't win…you can always schedule an appointment to visit the Archer Townsend showroom OR shop their site whenever, wherever. It's perfect timing because their showroom (at 805 W. Randolph, Suite 200) will be open to the public this Saturday, April 6 from 11am-5pm. It's across the street from Little Goat so your day is already planned. You're welcome in advance.
UPDATE 4/8: Congrats to Anna from Bella Conscience for winning the giveaway! And because Archer Townsend appreciates all your entries, they're offering free shipping on archertownsend.com with code freeship11.
Sponsored by Archer Townsend. Opinions are my own. Duh.
You might want to check out...