I hope you're not sick of my weird shirts yet because here's yet another one…but this one has some real meaning. Honestly, some things are not important.
Except this t-shirt. That IS important.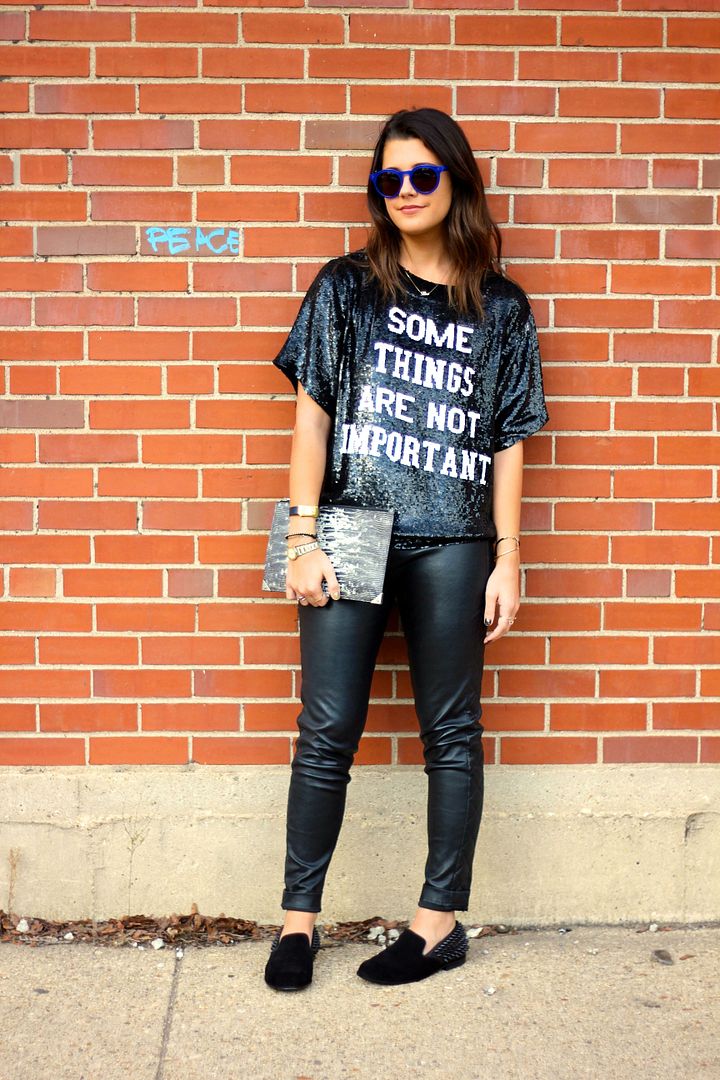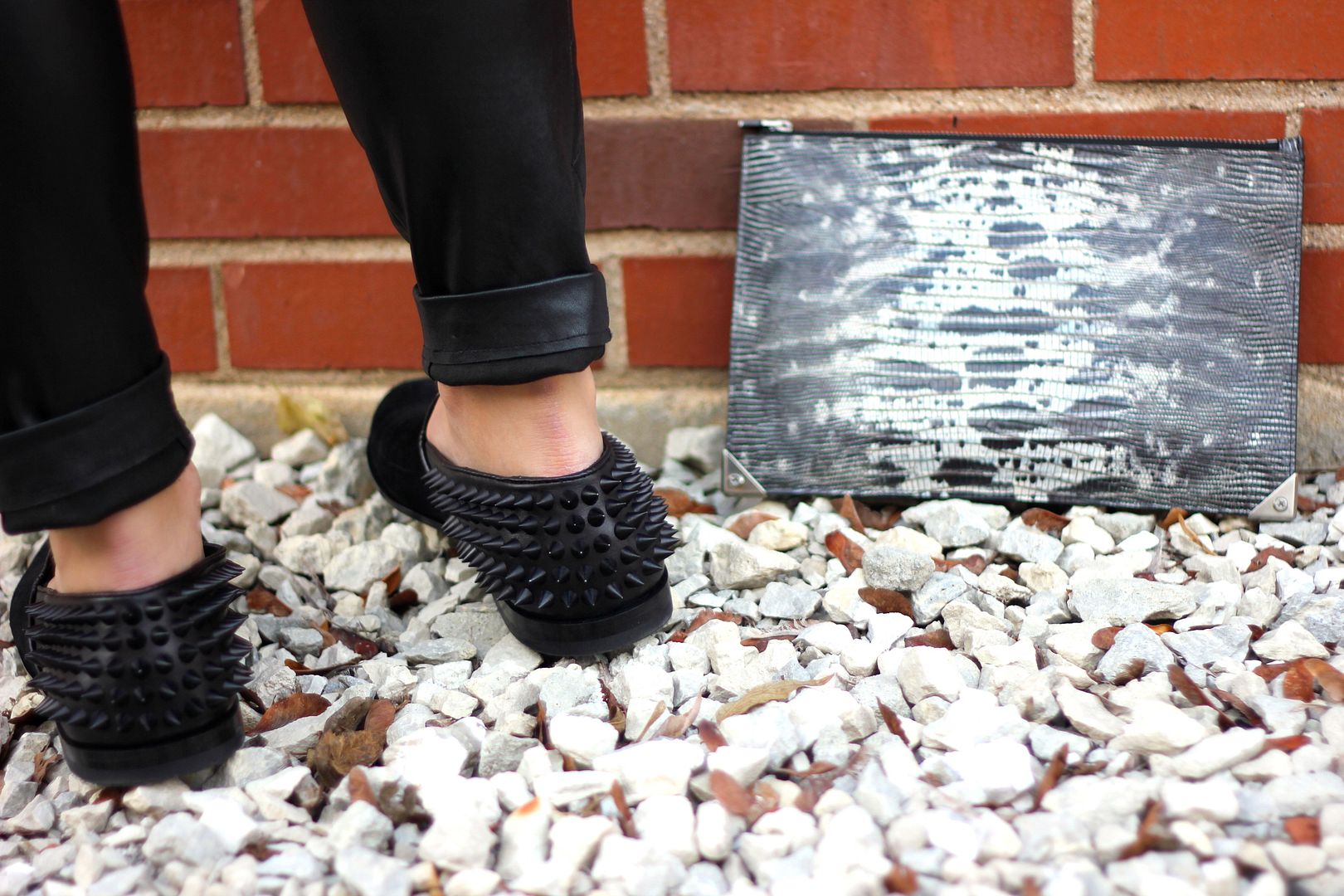 WHAT (am I wearing)
Top: Ashish. Sunglasses: Illesteva. Bag: Alexander Wang. Pants: The Row. Shoes: Otabo. Rings: Dana Rebecca.
WHY (am I wearing it):
Although I've always been a fan of bright colors, I also enjoy a good challenge. This week's challenge: black on black. The key to doing black on black is playing with textures. Here I chose sequins, leather and spikes. All very good things. I wanted to do a neutral clutch but something other than black. This one by Alexander Wang is perfect because it's neutral but adds yet another texture. And of course I just HAD to incorporate some color with the Illesteva sunnies.
WHERE (can you get it):
Photos by Jennifer Long
You might want to check out...