From what's anticipated to be the event of the summer to a new store and even fun Refinery29 story, there's a lot happening in Chicago right now…and it all thanks to Atelier Azza.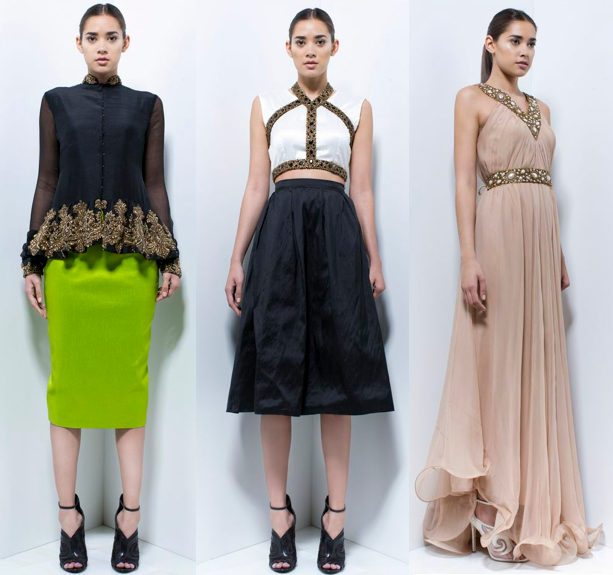 Where do I even begin? First thing's first. If you haven't RSVPed for Azza's big event this Thursday, you should go ahead and do that. The RSVP list exceeded in just under 24 hours but good news, they opened up a few more spots. You'll get a first look at the Spring 2014 collection (well, second look if you count the images above) plus you'll be sure to spot some familiar faces.
Because the event is with Refinery29, they posted a street style feature with some stylish folks wearing Azza around Chicago. Liz Schneider (who I co-hosted the Nordstrom event with) as well as Michael Favia (one of the first Chi City's Most Stylish) made the list (as well as yours truly). You'll get to see them along with other awesome people at the party this Thursday. So if you haven't gotten the hint yet, it's one not to miss.
Emma Arnold from Tres Awesome shot the images for Refinery29 and because we had such a good time, she sent me some of the outtakes to share with you today. Remember when I said you might see me wear a gown soon? Well today's your lucky day (because the next time this happens will probably be on my wedding day).
Because gowns and leather baseball hats go so well together…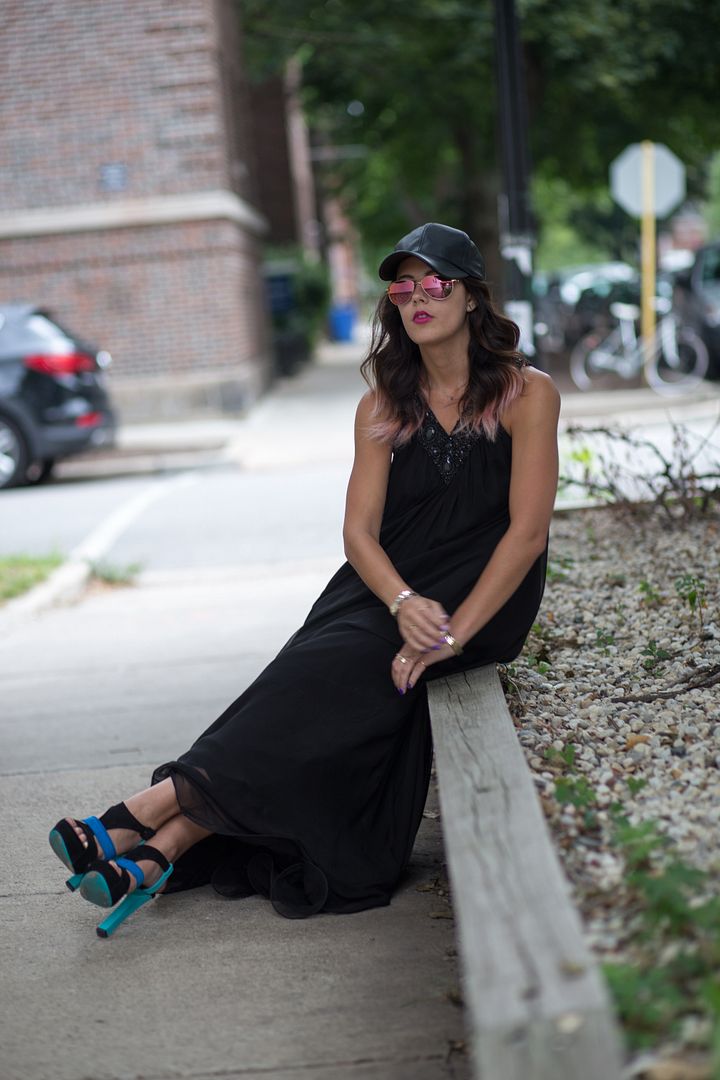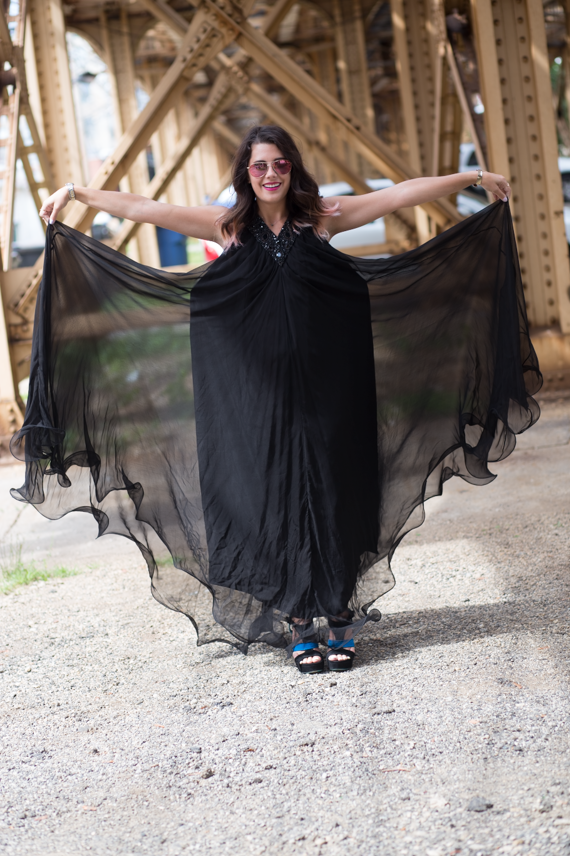 If you couldn't tell, I found wearing that much fabric quite entertaining.
So besides a kick ass event, some sweet street style pics and a new collection, there's also a new store in the works. I shared the news back in March Azza would be opening a retail space and because designer Azeeza Kahn is so damn cool, she already outgrew that space and is now open in the 900 Shops (5th floor). If you're feeling fancy, be sure to grab a piece from her summer collection (maybe something new to wear this Thursday?) but if you can't make it, don't worry….you can shop pieces from the runway at the party.
And for you super Atelier Azza fans who happen to be looking for a job, they're still hiring interns as well as sales associates (sales associates for the holiday season only).
I told you a lot was happening in the Azza world…
Dress: Azza. Shoes: Gucci. Hat: Unknown designer. Sunglasses: Oliver Peoples.
Lookbook images courtesy of Atelier Azza, style photos by Emma Arnold