With Athleisure still going strong, and the fact that I'm now an exerciser (as much as I hate to admit it), I have a newfound appreciation for those brands that do both regular clothes and work out gear very well. They are few and far between, but this is one that really kills it in this category.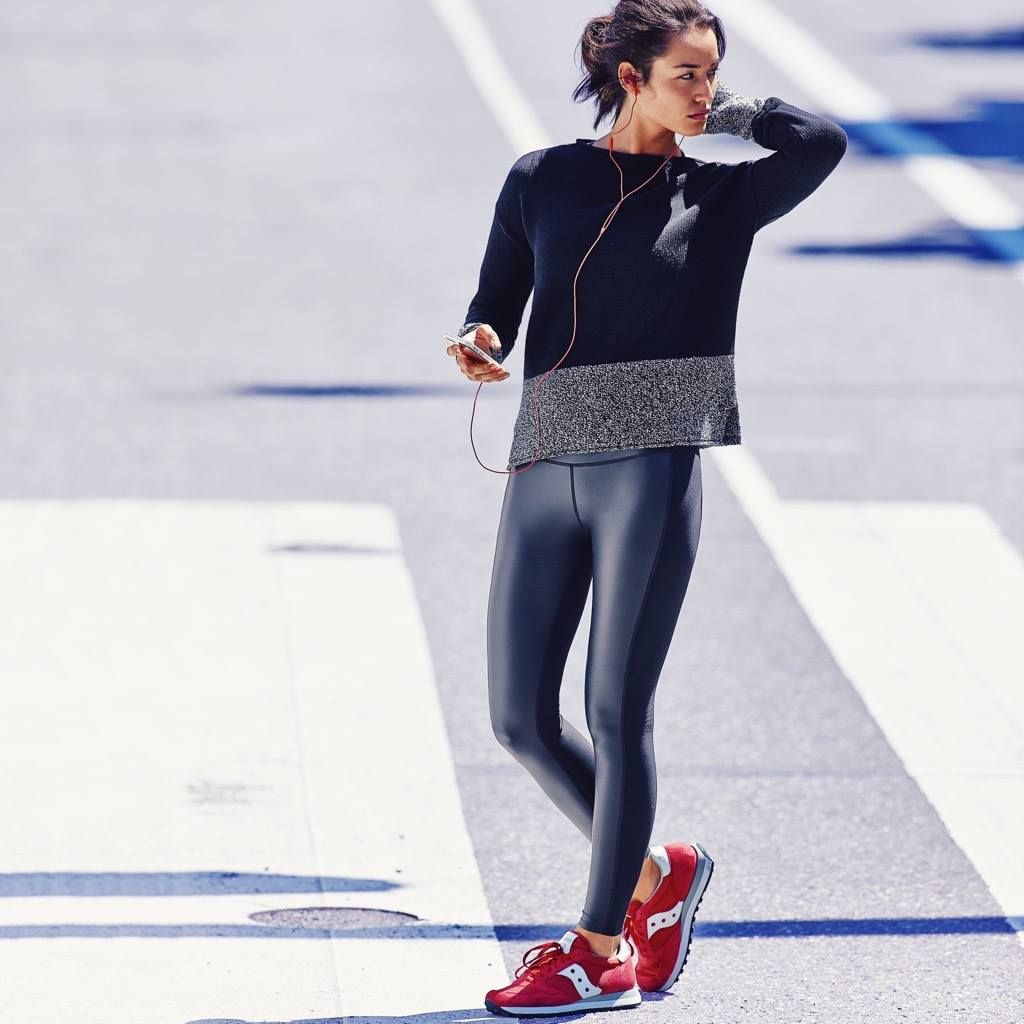 Athleta is the definition of cool girl leisure wear (if that's such a thing…well, now I guess it is). You can find everything from leggings and tanks to the pants of my dreams and a leather jacket. Now I'm not planning on wearing said leather jacket to let's say, Flywheel, but it's nice to have the option.
Whether you want to do this…
Or this… (plus a large pizza on one side and a glass bottle of red wine on the other, hypothetically speaking of course)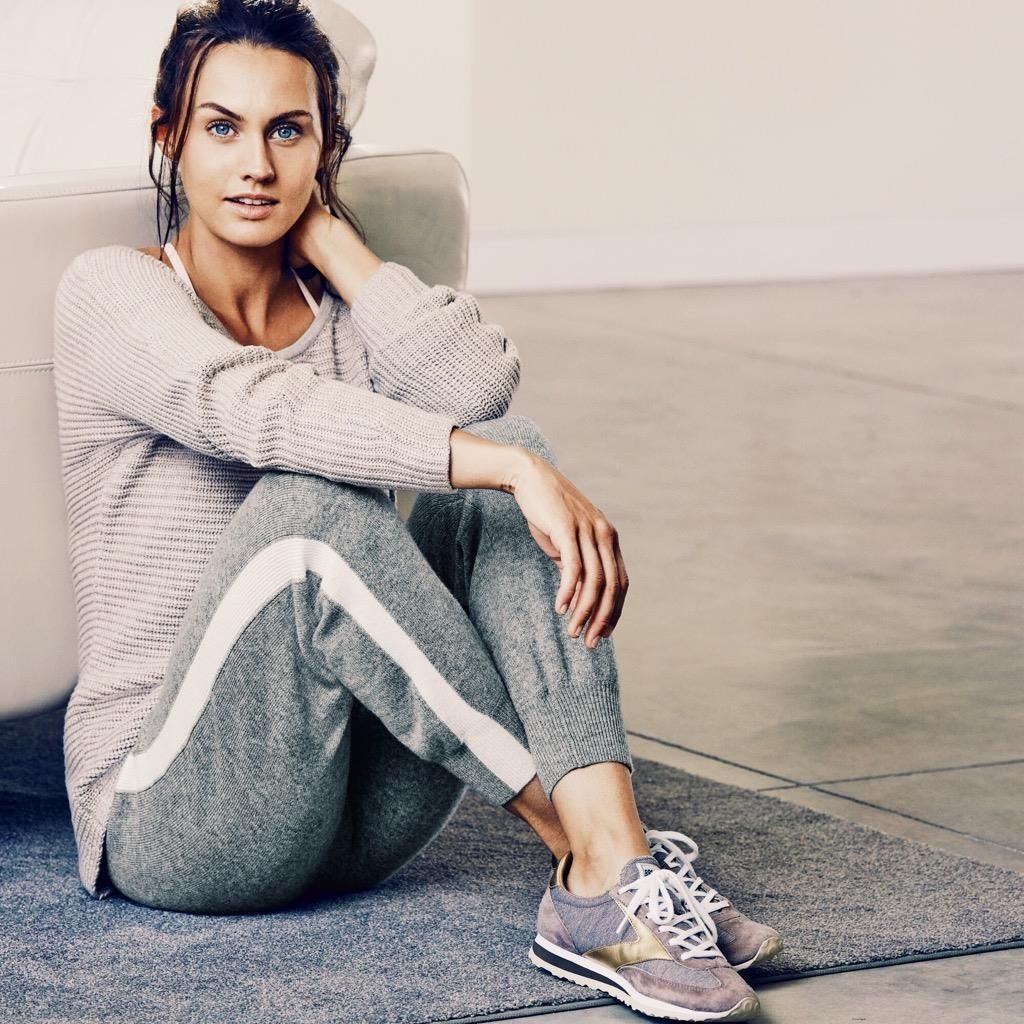 You CAN have it all (those cashmere sweatpants though….)
I realize pretty much every publication and blog who has written about "ways to keep fit" or "kickstarting your work out routine" all involve the fact that buying new clothes helps. And not to repeat what everyone else has already said but IT'S TRUE. If you spend some cash on clothes to exercise in and you don't exercise, you'll probably feel wasteful, right? (maybe a little?) It also helps if you feel good in what you're wearing and you actually have somewhat of an outfit together (not just spandex and a sports bra). Of my many excuses in the past not to exercise, the lack of stylish workout clothes was one of them. When you really love fashion and enjoy getting dressed, it's hard to get excited about exercise clothes. But it's brands like Athleta that make me have one less excuse not to work out.
So if you're looking to revamp your work out wardrobe or just think you could use a boost in that comfort-meets-style category (my favorite category, might I add), then you should join me next Friday.
Yes, Athleta is opening in Chicago. Woo hoo! And if you RSVP by tomorrow, you'll have a chance to ride in style to the event (on a Double Decker bus…for VIPs only, which could be you!)
But if you don't live in Chicago, you're going to miss out on some serious fun (sorry, it's true) but at the very least, you can shop some of the coolest Athleta pieces below.
In partnership with Athleta
You might want to check out...