It's the Monday after Coachella, a lot of Instagramming occurred, and as we speak I'm most likely on a plane back to Chicago…already thinking about this coming weekend. Why is that exactly? It's something you should get pumped for too.
My good friend Azeeza (who happens to be insanely talented and have her own namesake label) is showcasing her Spring 2014 collection this Thursday and I'll be hosting the preview with my blogger buddies, Liz and Eva. Whose wardrobe doesn't need a little jazzing up after this long Winter? A jeweled harness or a STATEment tee can do a look wonders and now's your chance to make that happen. And if Thursday doesn't work with your schedule, you can still get your Azeeza fix the rest of the weekend — including this Saturday from 1-3pm where I'll be offering personal styling sessions at her store…so get ready for some serious embellished realness.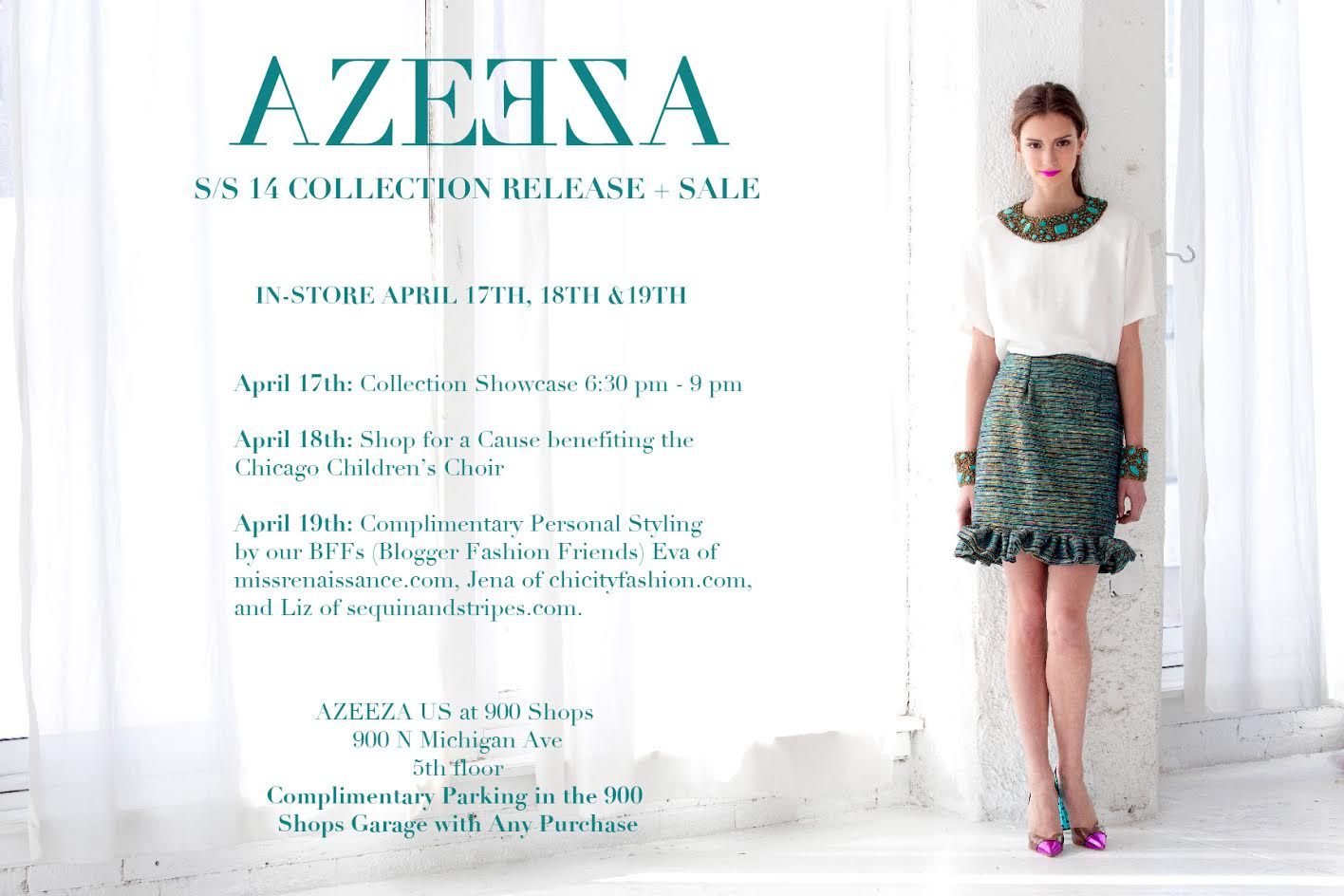 See you this weekend, friends!
You might want to check out...