Why would I title a post "The Atelier" when I'm hanging out in front of a graffiti wall in Logan Square? I'll get to that in a minute, but first…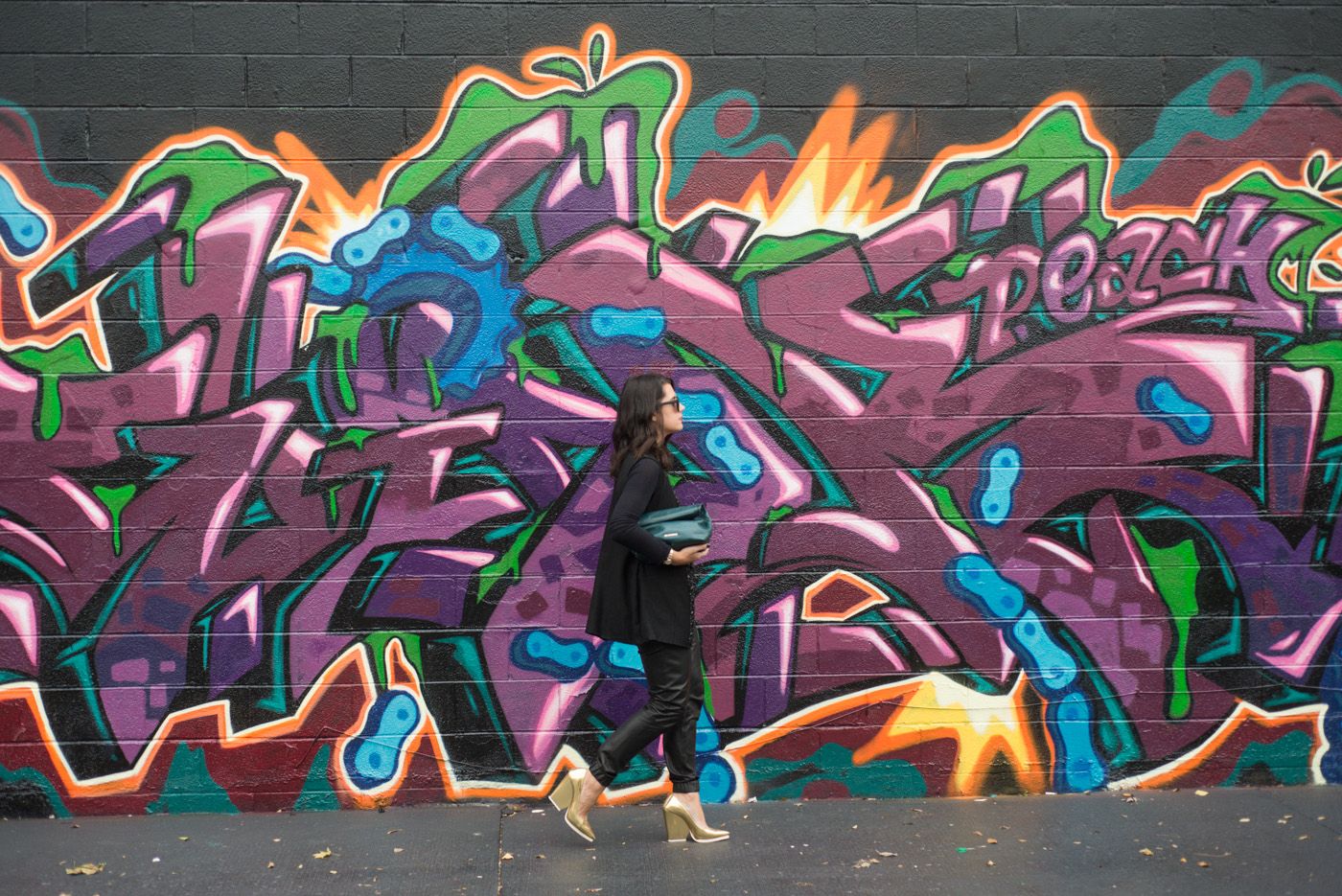 How great is this wall? You know I can't resist the opportunity to be photographed in front of street art (and it's perfect timing when my photographer friend "just so happens to be there").
Anyway, Azeeza from Atelier Azza made this vest for me (really putting the Atelier in Atelier Azza) and I'm pretty pumped to own such a cool one-of-a-kind piece and show you how I styled it for this week's What Why Where.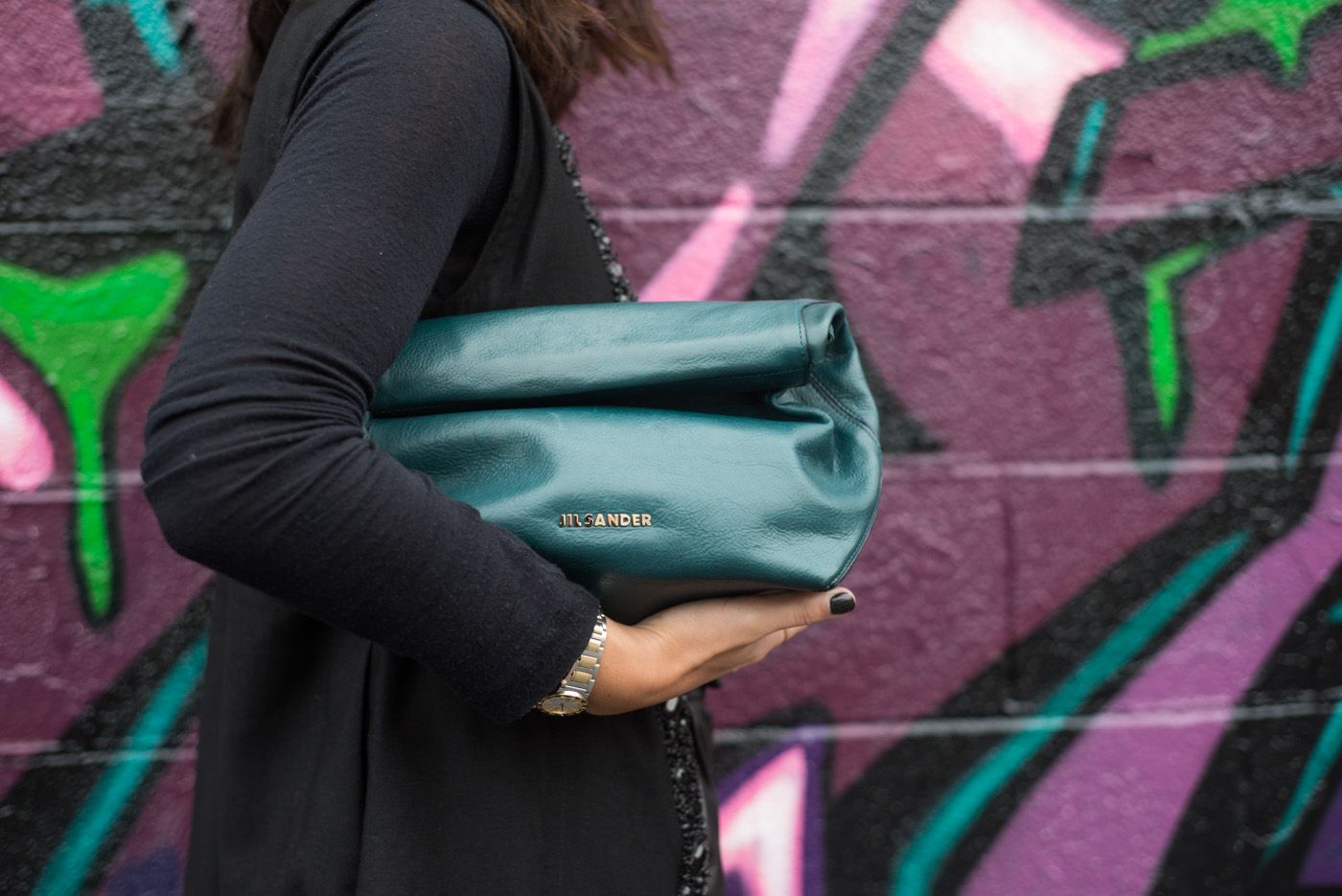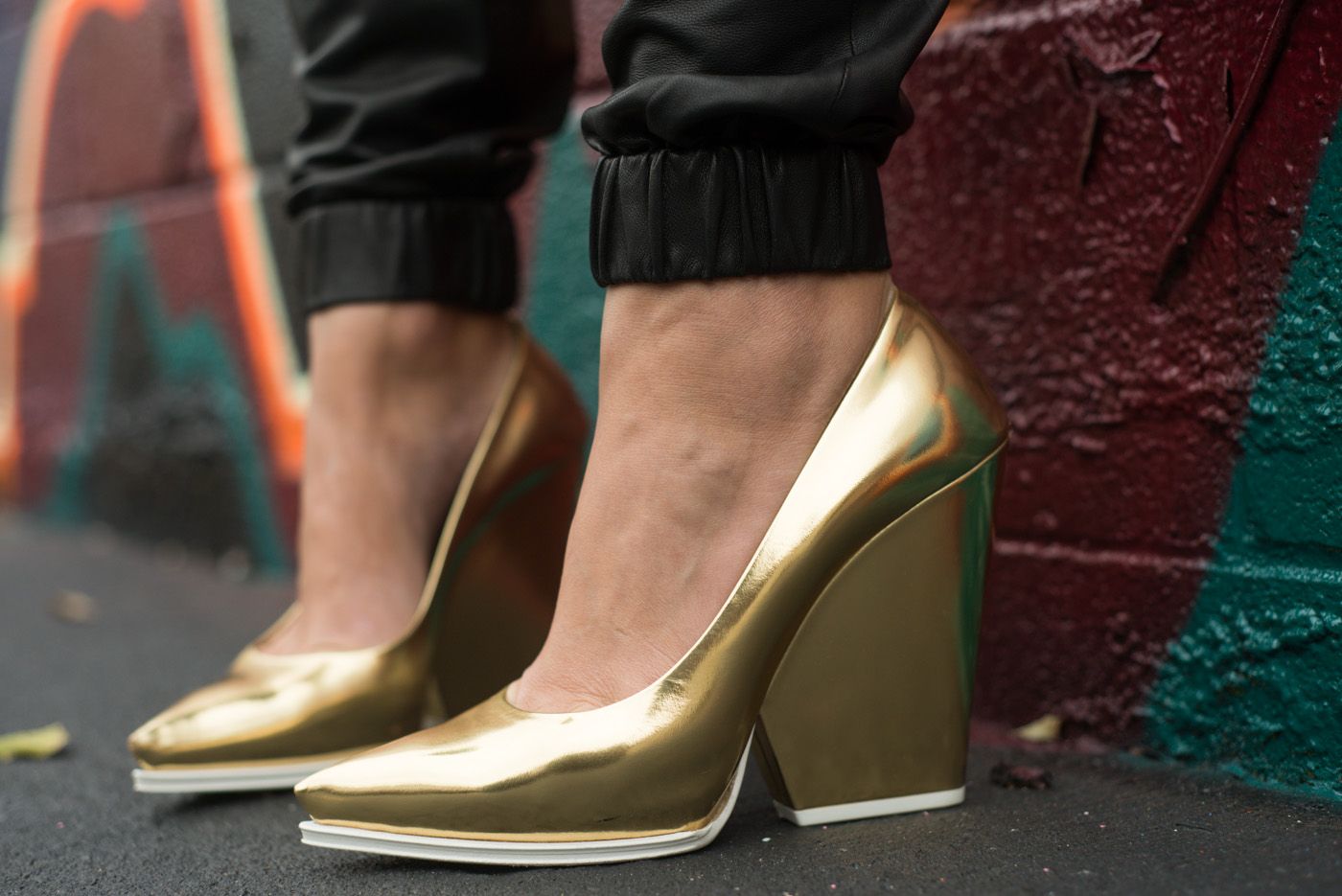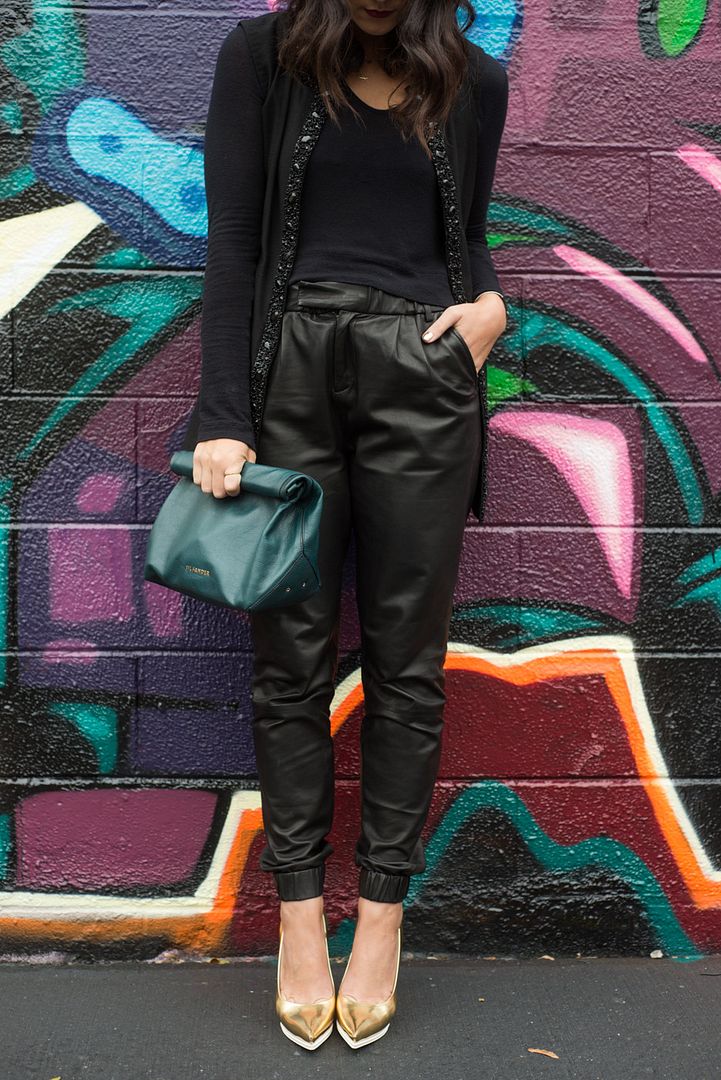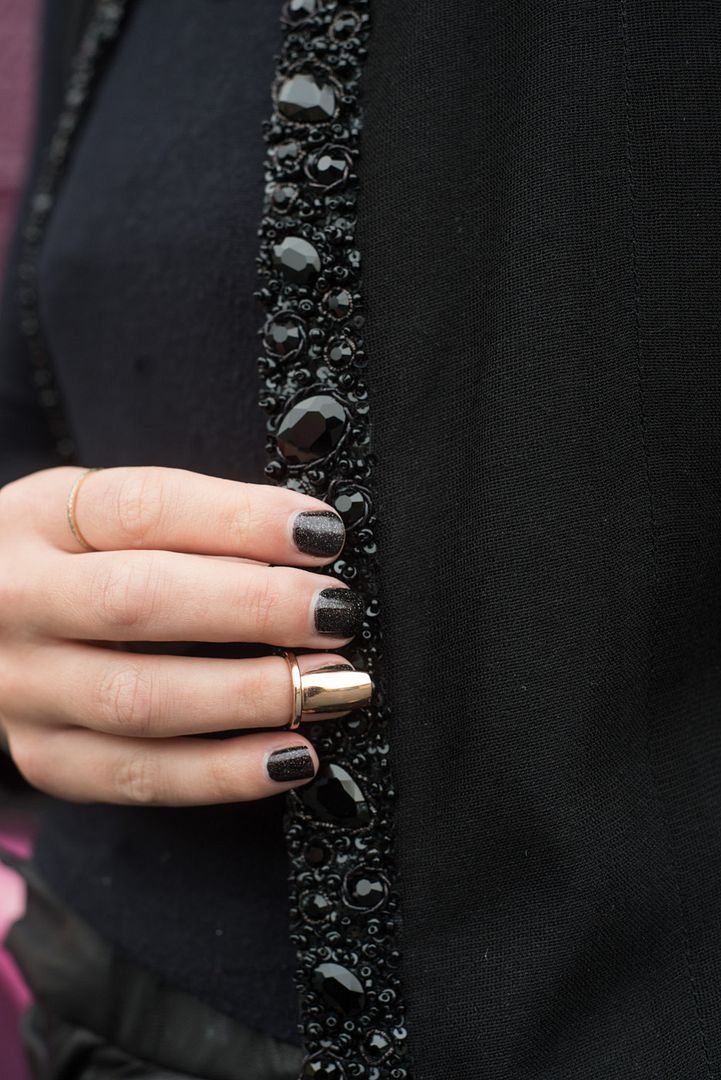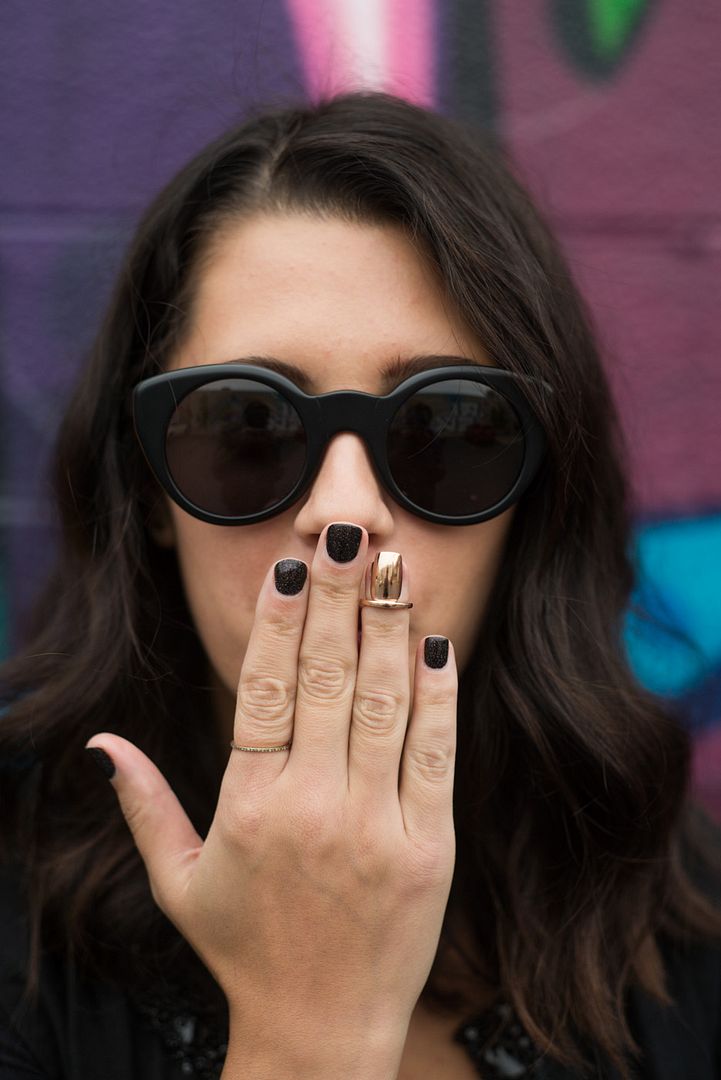 WHAT (am I wearing):
Shirt: T Alexander Wang. Vest: Atelier Azza. Pants: J Brand. Shoes: Celine. Bag: Jil Sander. Sunglasses: Zac Posen x Illesteva. Rings: Dana Rebecca, Ellie Jay, H&H. Bracelets: Dana Rebecca.
WHY (am I wearing it):
The outfit 100% started with the vest (although I wore this exact look with slightly different heels and a structured clutch just a few weeks ago). Because that outfit was for night, I wanted to make it slightly more casual for day with wedges instead of heels, a larger clutch and of course my very favorite accessory — sunglasses. Between this and this, I've been quite inVESTED in vests if you know what I'm saying, which is why I wanted a very special Azza version that I could dress up or down. Because the pants are kinda loose (also ideal if you are pro-fupa) as well as the vest, I had to go for a more fitted shirt so I opted for this T by Alexander Wang cropped long sleeve top. I really liked this look with gold shoes (I wore these Schutz heels with this outfit previously) so I tried the Celine wedges this time (also seen here). Because this look most definitely needed some color, cue Jil. And in case you were wondering what my most unnecessary purchase was in Paris just a few months ago…a nail ring via Colette (but sometimes the unnecessary ones are the most worth it).
WHERE (you can get the look):

Photos by Daniel Kelleghan
You might want to check out...