Ever since I was a kid, I've always had a fascination with space (fun fact)…but when I discovered I was claustrophobic and I probably wouldn't be able to survive in a space suit for too long, my dreams of becoming an astronaut quickly died. Now what could this possibly have to do with today's post?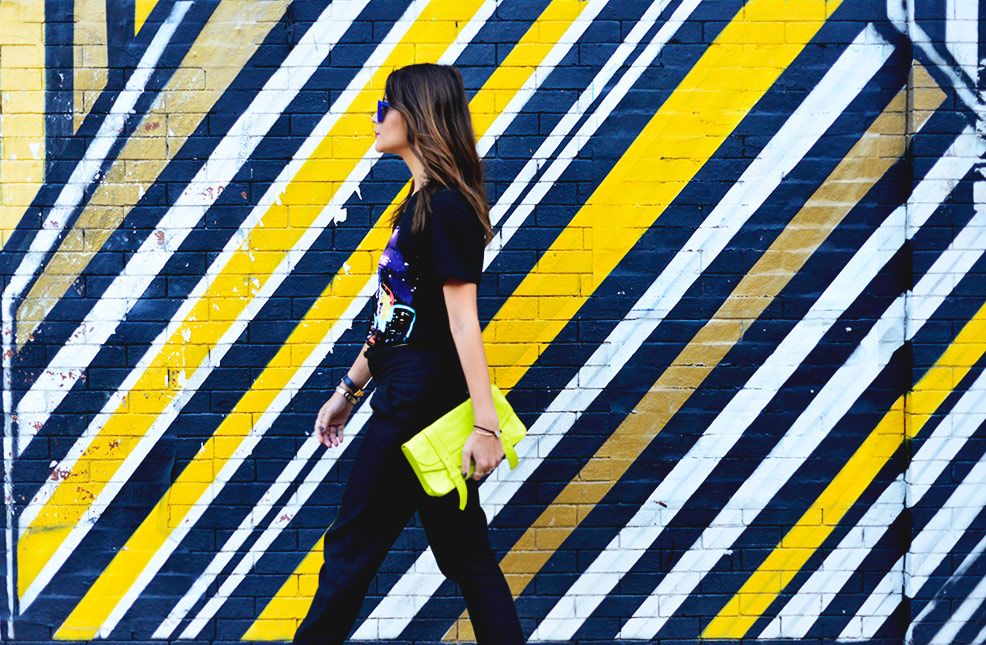 WHAT (am I wearing):
Top: Balenciaga (Egyptofunk collection). Sunglasses: Illesteva. Bag: Proenza Schouler. Pants: Vince. Shoes: Valentino. Rings: Dana Rebecca, Avanessi, Vale, Jules. Bracelet: Celine.
WHY (am I wearing it):
The Balenciaga Egyptofunk collection is the epitome of what I love about space; it has a dark canvas for all of these great colors to come through (and it's pretty weird…which I like). That's also how I put together my outfits. I like to start with neutrals (usually black) and add pops of color along the way. It's a great way to incorporate color without overdoing it. And of course no outfit is complete without some neon Proenza Schouler.
WHERE (can you get it):
Photos by Daniel Kelleghan
You might want to check out...