Although maneuvering my way anywhere on Michigan Avenue or Oak Street during the holidays is less than ideal, holiday-themed windows make it much more manageable. Especially those of one of the stores that's best known for their holiday windows — Barneys.
Now of course our windows could never compete with New York when it comes to the holidays but at least we got something, right?
I've mentioned a few times here on CCF that Barneys means a lot to me because it changed the way I think of fashion. Walking into Barneys (when it was on the other side of Rush, #throwbackthursday) was the first instance I could remember that made me think of fashion in a way that's beyond shopping. There's something about the store that I just connected with (not to get all sentimental here but it's true!) So I've always had a fascination with the store, the brand and everything they do (including those fantastic holiday windows).
So then when I first started paying attention to the holiday windows, I was like "I think we're meant to be." I specifically recall the Andy Warhol theme in 2006 because it was super colorful (which always draws my attention), they used those awesome multi-color Campbell's Soup cans as part of their window display and it was called "Happy Andy War-Holidays." How perfect is that? Then every year following I just felt like Barneys was reading my mind. I pretended to be eco-friendly in '07. Bam! Eco-friendly holiday in '07. Was obsessed with peace signs in '08. Hello Hippie Holiday in '08. And it just continues. But I'll stop talking writing your ear off and let's throw it back this Thursday to the Barneys holiday themes of the last 9 years.
A royal theme for 2005 — I guess they were ahead of their time. They could have really banked on Baby George or Lorde for 2013.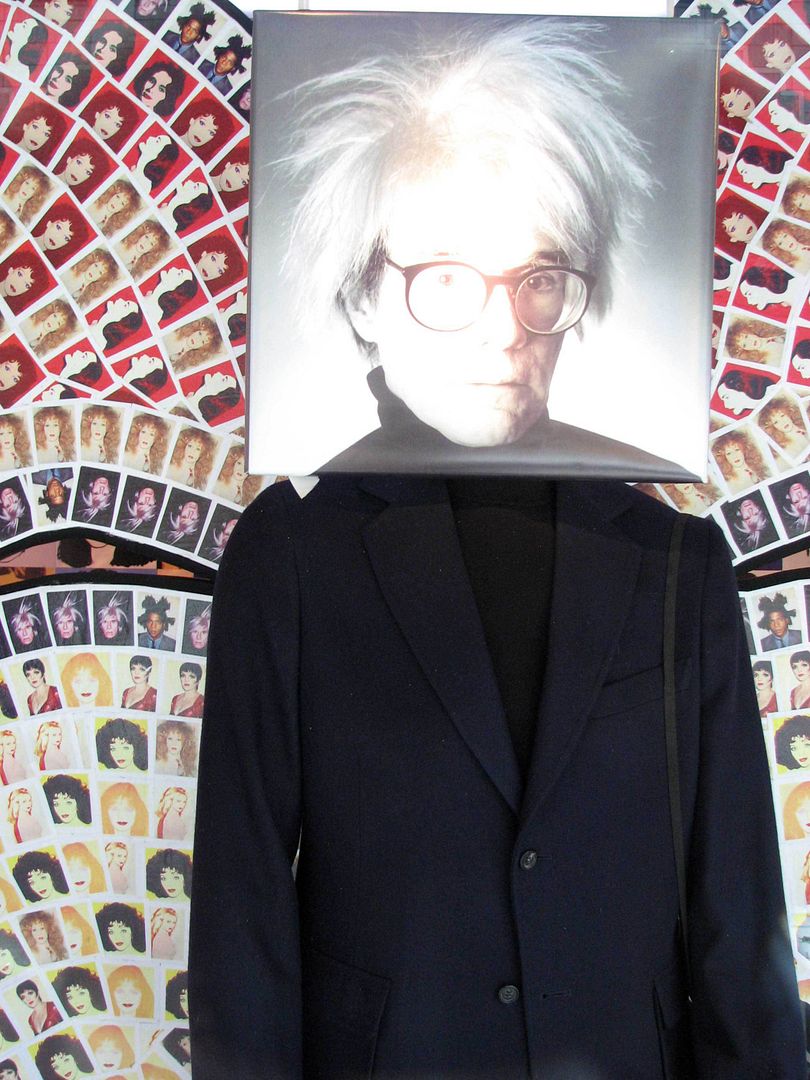 Happy Andy War-Holidays! Love, 2006.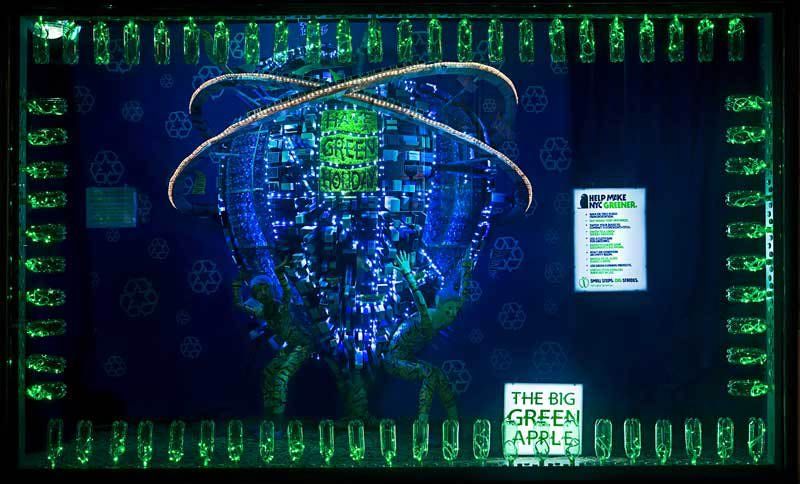 Going green in 2007.
I still have the peace sign pillows from a hippie holiday in 2008…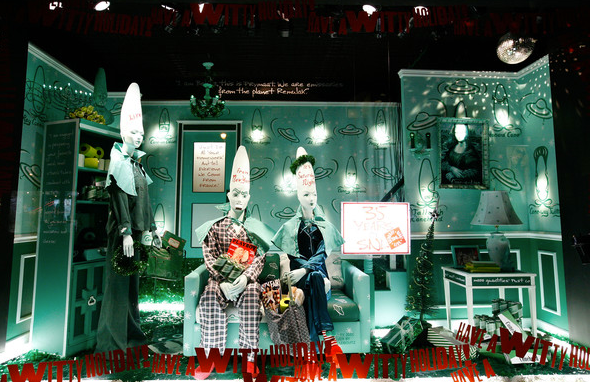 When Saturday Night Live celebrated its 35th anniversary in 2009, Barneys really embraced that "Taste. Luxury. Humor." thing they were all about (especially the humor). What ever happened to that anyway? That was a damn good motto.
Obviously I was VERY excited about the 2010 foodie holiday. I loved the fact that the Chicago windows were dedicated to local chefs like Rick Bayless and Grant Achatz. BECAUSE OUR FOOD SCENE IS AWESOME AND BARNEYS KNOWS IT.
It was Lady Gaga's workshop for 2011, and I got some pretty cool holographic glitter Deborah Lippmann nail polish to show for it.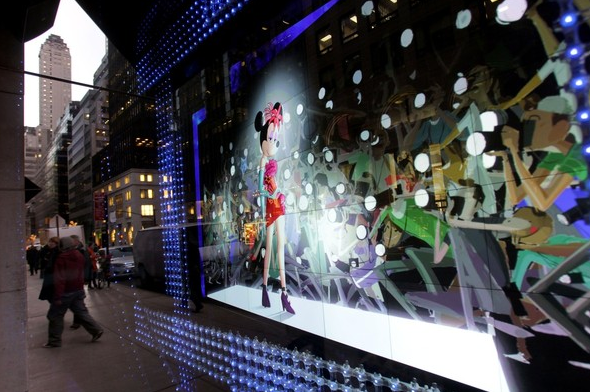 Last year's Electric Holiday had your favorite Disney characters on a strict diet as well as appearances by Nicolas Ghesquire Steven Meisel.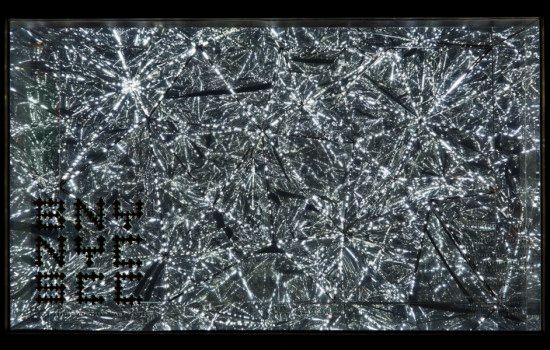 And of course for 2013 — A New York Holiday with Jay-Z (although if it were up to me, I would have gone with Hova Holiday).
–
Do you have any favorite Barneys holiday windows from years past? What would you like to see for 2014?
Images via Zimbio, About & T Magazine