Saturday night I had the pleasure of joining BCBGMAXAZRIA Creative Director, Lubov Azria, and the BCBG team for a runway presentation and dinner at Floating World Gallery in Lincoln Park. I've lived in Lincoln Park for over 2 years now and I can't believe I never knew about this place. It was the perfect venue for such a chic evening.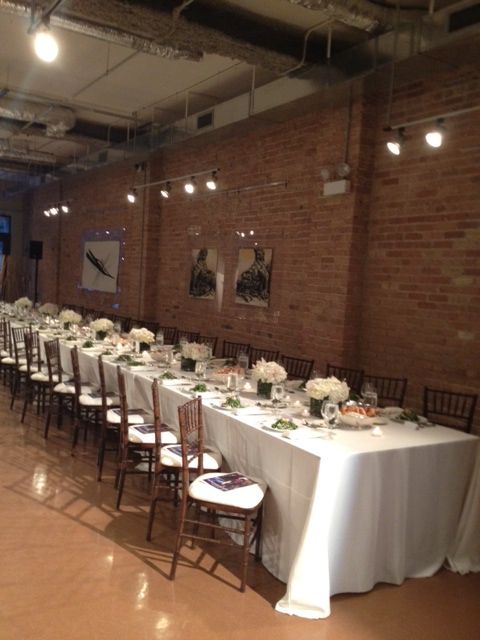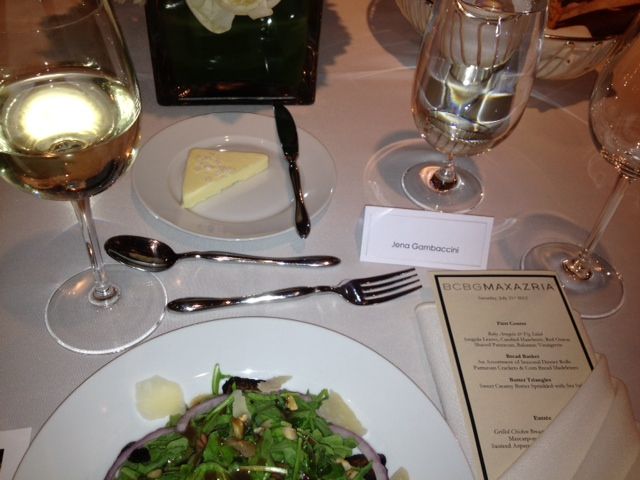 I had the opportunity to speak with Lubov directly and it was so refreshing to see someone with such a powerful position be so down-to-earth. Her passion for the brand and excitement to meet her real customers was just awesome. One thing Lubov kept coming back to is that she really wants women to feel good about what they're wearing and not be afraid to get creative with their look. It's something that really stood out to me because that's the exact reason I started this blog and it was inspiring to hear those words from the creative director of such a prestigious brand.
With several brands under the BCBGMAXAZRIA umbrella (like Herve Leger, and BCBGeneration), I asked Lubov about the main difference of the regular BCBG brand versus their runway collections. She told me that BCBG is for the working woman; it's the clothes you need. The runway clothes are things you don't need, but you want to have. "It's for the girl who dines and dances" according to Lubov. So in one BCBG store you can get your everyday separates for work but also those special pieces for parties, vacations, etc.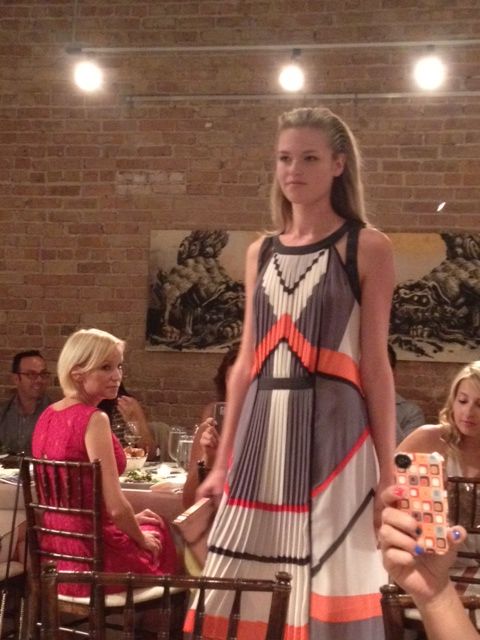 The event started off with cocktail hour, then a seated runway presentation and dinner afterwards. It was such a fun event and I really enjoyed meeting everyone from the BCBGMAXAZRIA team!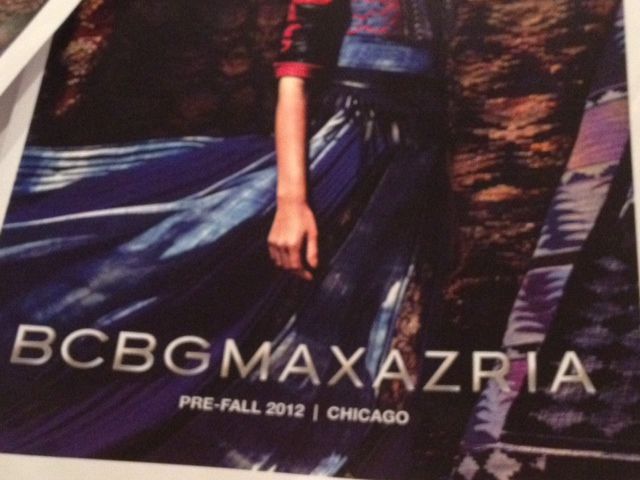 With Azeeza from AZZA and Alaina & Danielle from The Everygirl
With Azeeza from AZZA

—
FYI I'm obsessed with my new BCBG dress!
You might want to check out...