The Internet has done wonderful things; it's made phenomenons possible like cat memes, the Harlem Shake and even Justin Bieber. It's also made information more confusing than ever: Is soy good for you or bad for you? How close is too close to stand to a microwave? Is a blood facial really beneficial? (unfortunately we have Kim Kardashian to thank for that) Well, one thing we know for sure — oil is the new cream.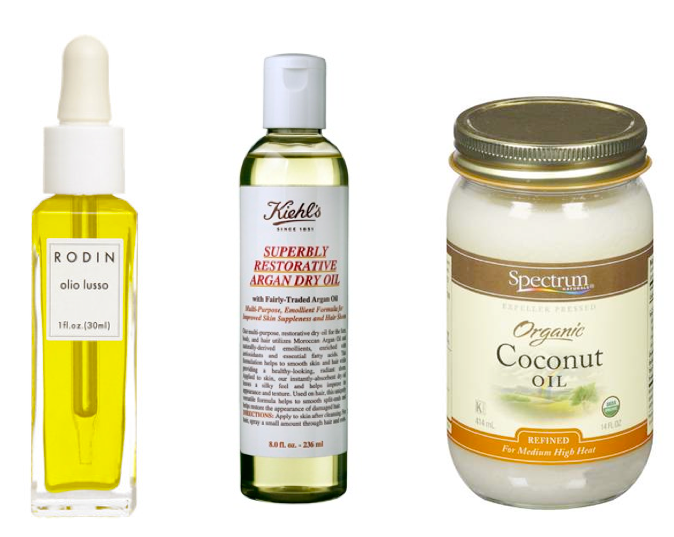 I've been on the all natural beauty kick lately. I mean…do I really want preservatives all over my face? No thank you. With all the crap in makeup and skincare, the more pure you can get the better. Face and body oils have been all the rage and I'm totally on board. I was initially nervous to try them because when you've heard all your life about the benefits of having oil-free products, why would you want to put pure oil on your skin? Because it feels awesome and it's the good kind of oil. That's why.
In an array of price points, my top 3 picks are as follows:
If you want to ball out in the beauty department then I suggest picking up a bottle of Rodin Face Oil. It also comes in a body oil and hair oil but fun fact…you can use the face oil all over. It has 11 essential oils and that's it. Not only do you get the perfect amount of moisture with just 2-3 drops but you get that glow that all your friends will be envious of. And that alone is worth the $150 investment…right?
Kiehl's Superbly Restorative Argan Oil has made its rounds on ChiCityFashion, and it's well deserved. I've been using this on my skin and hair for a few years now and I've never been disappointed. Although not as pure as Rodin, it's still made with high quality ingredients and is paraben-free. Plus, a small bottle will only run you $34 ($42 for the large) so you don't have to beauty baller to get that glow.
I have been extremely hesitant to try Coconut Oil on my skin. Maybe it's because I didn't want to smell like a coconut all day (although I do love a good macaroon), maybe it's because I was skeptical to lather myself in something I bake with. Regardless, after an extra-dry trip to Arizona last week I thought I'd take my mother's advice and give it a shot. Don't you hate when your parents are right? THIS STUFF IS AWESOME. My skin has never been softer, you only smell like a coconut for the first 5 minutes after applying and it runs on average $10 a tub! I think this is what Charlie Sheen meant when he made #winning happen.
–
What's your take on oils? Any favorites?