Besides swimwear, denim is one of my least favorite things to buy. Unless you have a perfectly proportionate body shape (but who does, really?), it's not all that easy to buy in either of those two categories. But because I might wear a swimsuit 5 times a year and I wear some sort of denim almost on a daily, denim is today's priority.
If you're one of those people who just can't wear low-rise, appreciate a bit of stretch and still want high quality and great style, then I suggest you hit that "read more" button.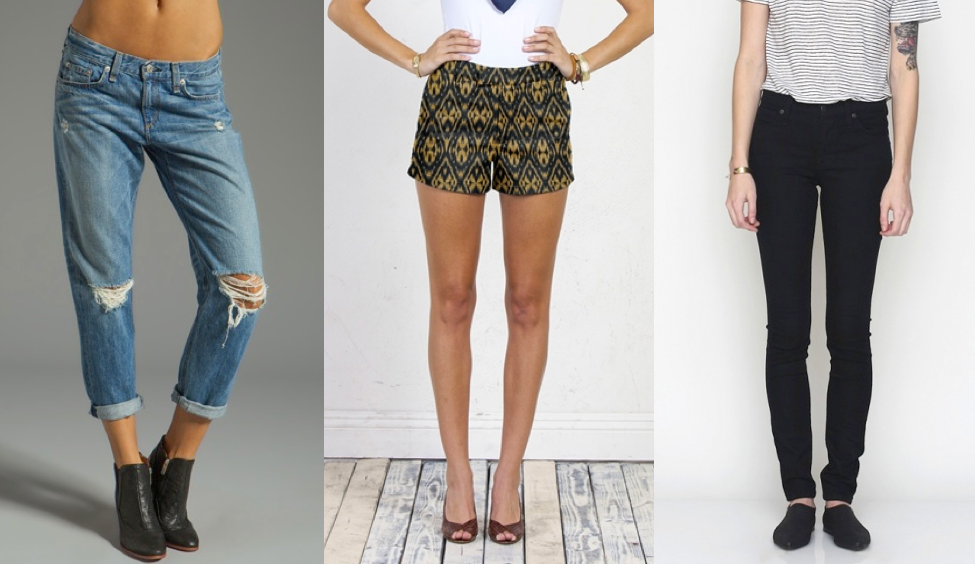 Denim is like skincare, you might absolutely love something because it works perfectly for you…but it's not necessarily going to do the same for everyone else. I happen to be slightly larger on the bottom than I am on top so certain clothing (specifically denim) is more difficult for me to find. Because I've been on the search for great-fitting denim a majority of my adult life, I think I've got it down to a science.
If you have an ass (which some consider a blessing but my wallet says it's a curse) then good quality denim with some stretch is key. I've tried denim at all sorts of price points and I'm not saying you have to spend $500 but I haven't found anything decent in the under $100 range either.
Rag & Bone has been on the top of my list for quite some time. I've always loved their clothes but their denim has really stood out to me. Not only do they have a ton of different styles (from skinny to boyfriend, from blue jeans to printed jeans, and everything in between) they fit really well and actually run true to size. Plus, they have a good rise (mid-rise means low-rise to us with some "junk in the trunk" if you know what I mean) and for the most part, they are a true mid-rise. My favorite pair right now are the boyfriend style seen above. If you happen to see me running errands, I'll most likely be wearing these.
Henry & Belle is a brand I discovered very recently and not only are they a great fit, they're based in Chicago (yay for local denim!) I own the printed shorts seen above, which are super unique because they don't look like denim shorts at all. Plus, the fit is so comfortable, you'll be able to get that Graham Elliot lobster corn dog at Lollapalooza and not feel like you have to unbutton your shorts (you can see I'm pretty much a pro at this by now). Because I love the shorts so much, I can't stop there. I somehow don't own any white pants so I'm hoping for these white boyfriend jeans next.
My favorite skinny black jeans used to be Rag & Bone but after a trip to space519 this past Winter, I am all about Baldwin. Of course I'll always be a die-hard Rag & Bone fan but I like to support the smaller guys too. I actually own the "legging" style from Baldwin and I'm embarrassed to tell you how much I wore them. I've given them somewhat of a break because the second it gets warm I'm all about my silk trousers BUT come Fall, they'll be back in my rotation. Don't you worry.
Need more denim? Here's a look at my favorite styles from these designers you can shop below.
You might want to check out...