The Golden Globes were just last week and if you haven't seen my best dressed list, you should definitely still check it out but now we have moved on to bigger and better things…Introducing my best dressed picks for the 2010 SAG Awards. Anyone make my list twice? We shall see…
Christina Applegate in Roberto Cavalli: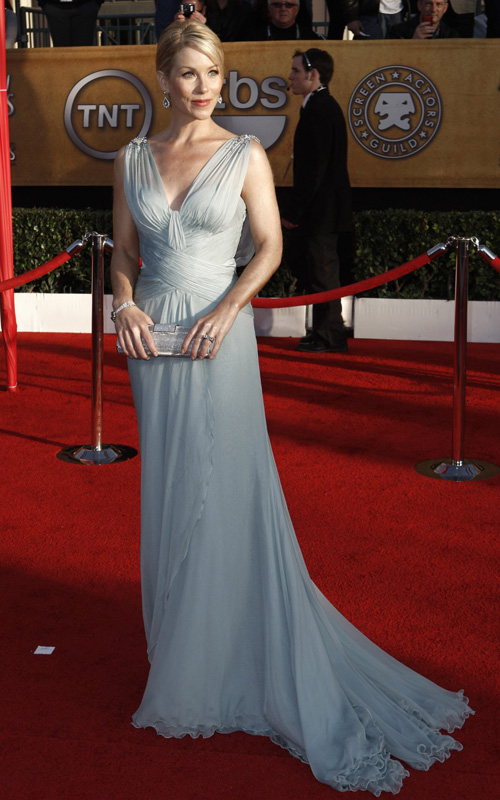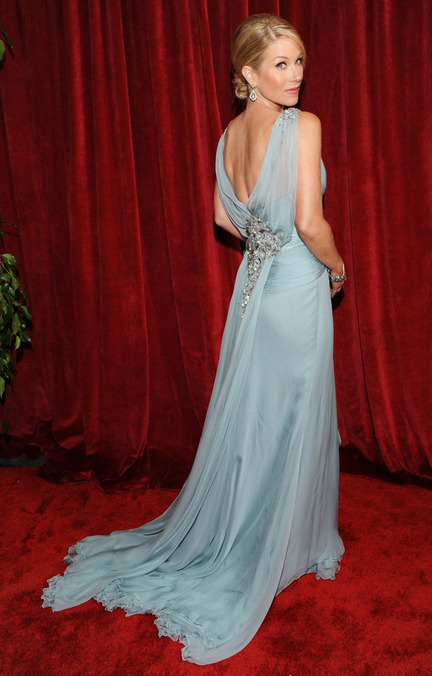 I love this icy blue/grey color on her and the amazing detailing on the back makes up for the simple front of the dress. I thought she accessorized very well. I love the earrings. Overall, I just love Christina. I saw her over the summer at Ken Paves in LA and it was super exciting. Her hair stylist did my hair right after her…woo hoo! Starstruck. Okay moving on…
Lea Michele in Malandrino: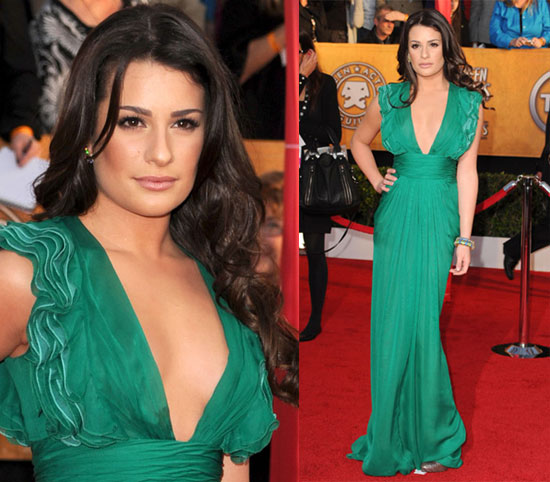 Lea made my best dressed list for the Golden Globes for wearing a fabulous Oscar de la Renta gown. It wasn't everyone's favorite but she took a risk by wearing a Cinderella-like gown. She was the only one who wore a dress like that and I give her snaps for wearing it because she totally rocked it. She changed it up for the SAGs by going with a gorgeous emerald Malandrino dress. I am in love with the color, the dress fits her perfectly and it makes her waist look tiny (always a plus!). Her hair and makeup looked flawless and completed her overall look.
Marion Cotillard in Elie Saab: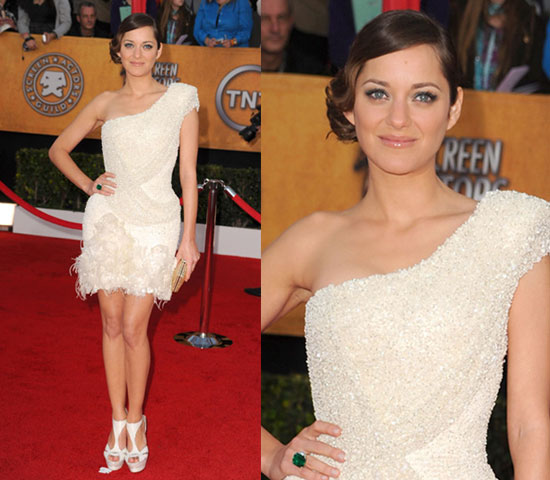 This dress may be controversial (people might love it or hate it) but I absolutely love it. I love the beaded top and the feathered bottom. The shoes are fabulous, her hair looks great and that emerald ring is amazing. I think her hair and makeup looks very old Hollywood yet her dress is modern enough where they both complement each other and overall she looks sabsolutely stunning.
Kate Hudson in Pucci: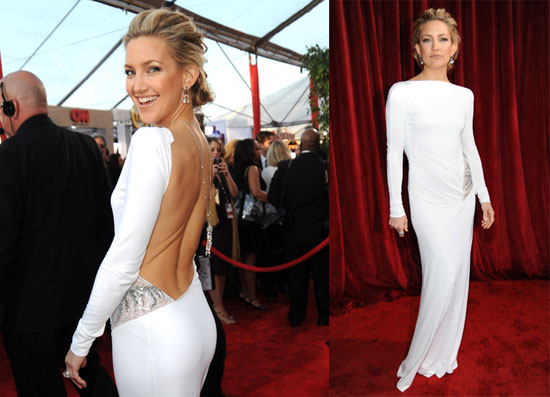 Although Kate Hudson rocked a white gown last week at the Globes (see my best dressed Golden Globes post), I might have thought "maybe you should change it up Kate…" but then I saw the back of this dress and I understood why she chose this it…it's absolutely stunning. I love low back dresses but you have to do it right…and she definitely did. The back necklace was gorgeous and I loved her hair. She rocked the entire ensemble and again…a big shout out to Rachel Zoe for putting her outfit together.
————————————–
A few other stars that deserve some love…Tina Fey, Anna Paquin and Penelope Cruz. Tina definitely redeemed herself after wearing that hideous Little Bo Peep dress at the Globes. She looked amazing in a gorgeous purple Ferragamo dress for the SAGs. Anna Paquin wore an Alexander McQueen printed mini dress which I thought was fabulous. I love prints and I love Mcqueen. Penelope Cruz sported black again, but this time in a beaded L'Wren Scott dress. Obviously it fit her curves perfectly and she looked beautiful.
So, what do you think? Who was on your best dressed list? Worst dressed? I want to know! Leave me some comments and give me your opinions on the best and worst dressed at the 2010 SAG Awards.
You might want to check out...