What did you think of the Emmys last night? Did you agree with who won? Do you even care? Let's get to the important part…the clothes. I like to celebrate who got it right (and who almost did) but we won't dwell on any WTF moments. We can save that for E! Fashion Police tonight 🙂
And the nominees for best dressed…
Claire Danes in Armani Privé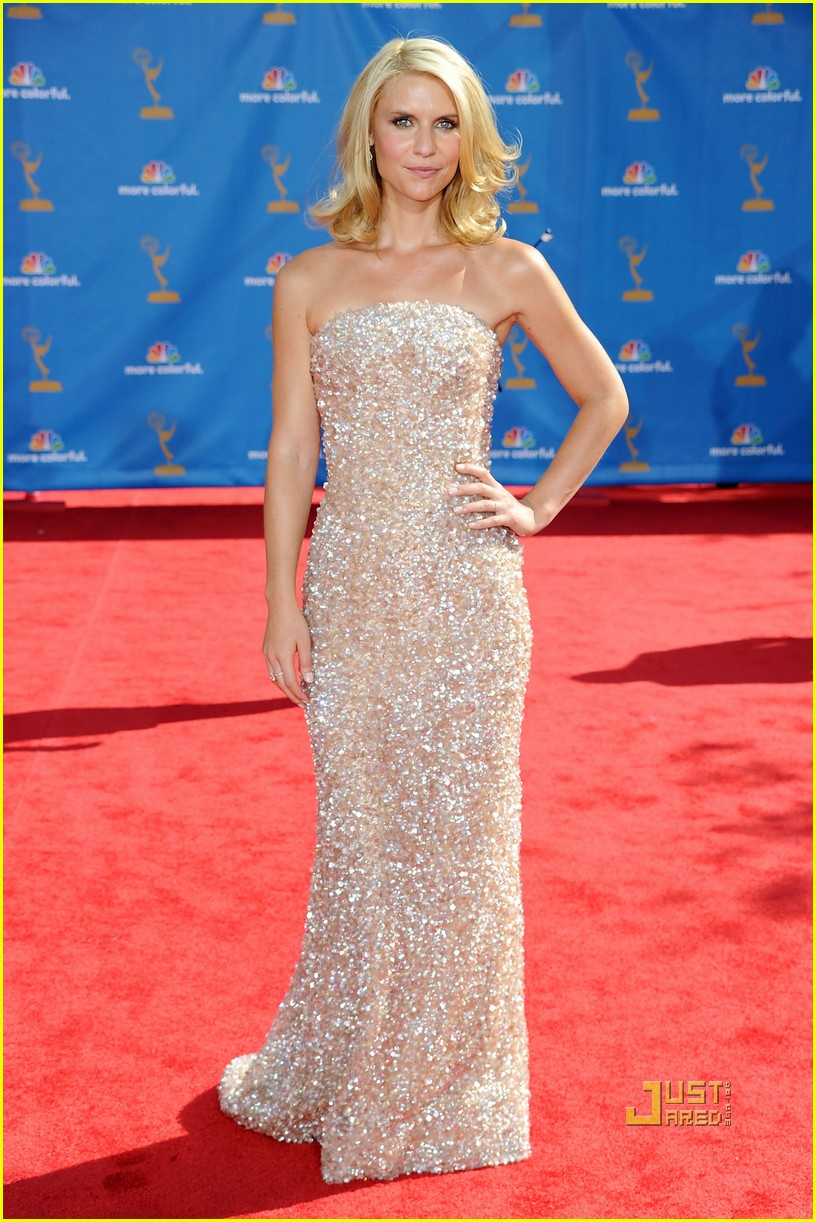 Photo Credit
Normally, I am not one for simplicity. Although this dress may not seem simple due to the sequins and sparkle, it's a simple color and silhouette therefore I deem it quite simple. However, I think she looks absolutely stunning. The gown fits her perfectly, her hair has a little something going on but not too much and her makeup is perfection. She could have gone a little more with the makeup, possibly a pop of color on the lip, but overall she had a great night and she totally rocked that dress.
————————
Lea Michele in Oscar de la Renta
I know Lea has already had a black ODLR moment (see my Golden Globes post) but this one definitely tops it. It's difficult to do black on the red carpet because the exquisite detailing of the gown doesn't always show, but Lea totally rocked this look. Although I'm a huge fan of Oscar, his gowns can be a little "serious" which is why I love the playfulness and youthful look of her hair and makeup; it perfectly balances the entire look. Plus, how fabulous is that necklace? Bravo Lea/Lea's stylist!
————————
Nina Dobrev in Zuhair Murad
So most people know this chick from some vampire show I don't watch and I just found out five minutes ago she's not the teacher Dan was hooking up with on Gossip Girl. So basically I don't really know who she is…but she's gorgeous and that gown looks amazing on her. It's a simple color with gorgeous detailing and I am obsessed with the neckline…it looks like a strapless top with a draped one shoulder and I absolutely love it. The hair and makeup is elegant and it brings the entire look together.
————————
Like I said before, I must give credit to those who almost made it but because I'm picky, I just cannot get myself to put them on the actual Best Dressed List. Maybe next year ladies…
Maria Menounos in a custom-made Ralph & Russo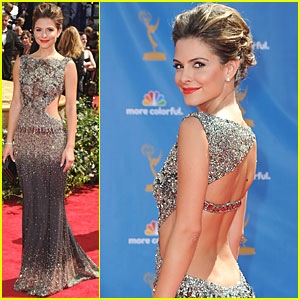 Photo Credit
I wanted this to be best dressed so badly but I just couldn't get myself to do it. I had to get a front and back shot of this one. This dress is custom made (with over 15,00 Swarovski crystals might I add) and don't get me wrong, it is a gorgeous gown. BUT I do not like how the open back cuts into the front. I am all for an open back…it's actually one of my favorite things to see on the red carpet…but I am not for side cut-outs in a dress and that's the effect you get when looking at this gown from the front. That is the only complaint I have. Otherwise, it is a gorgeous dress and it fits her like a glove.
————————
January Jones in Versace
There's a lot of I have to say about this look. Let's start off with the main reason why January gets into this post…I applaud her for taking a risk. This gown is a big risk for both silhouette AND color. The style kind of reminds me of the Atelier Versace gown Anne Hathaway wore to the premier of Rachel Getting Married…which I loved by the way (not the movie, the gown). The combination of the bold color AND the bold style (with the RED carpet) is just too much. I think this dress is more appropriate for editorial. The vibrant blue and the bright red of the carpet is a little to patriotic for me…all we need now is January waving a white flag.
————————
Well that's enough out of me…how about you? Who were your best dressed picks at the Emmys? I would love to hear from you!
You might want to check out...