I haven't done a Throwback Thursday here in quite a while, and what better occasion to revive it than CANNES TIME? Yes, it's that time of year again — where both American and foreign A-listers gather in the south of France to celebrate film be photographed in expensive borrowed gowns for all of us to judge. But because the festival kicked off just yesterday, I wanted to wait a bit before we discussed this year's red carpet so I thought I'd compromise and talk about the best of the Cannes red carpet from years past (as well as the not-so-great, the…interesting, and the Diane Kruger — a category of its own).
Diane Kruger in Chanel, 2012
Speaking of Diane Kruger…there's something about her at Cannes that's just such a wonderful pairing (almost as good as Nicolas Ghesquière and Ada Street). She especially killed it in 2012 (so much that I even dedicated an entire post to her Cannes red carpet style from that year). This Chanel look was one of my favorites. First of all, those shoes look wildly uncomfortable so good for her (not as uncomfortable as Julianne Moore's toe situation from last year, remember that?) and they're the perfect pairing with that structured feminine dress. Plus, I appreciate the hair — many times we criticize celebrities for wearing their hair down when it covers some great earrings or a statement neckline but this is the ideal way to wear your hair down while still showing off your tens of thousands of dollars worth of borrowed awesomeness.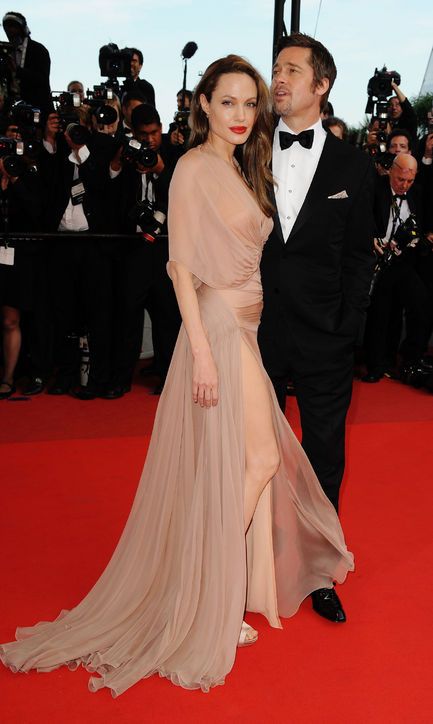 Angelina Jolie in Versace, 2009
Girl, LOVES her high slits (her leg did have its own Twitter account due to her red carpet pose at the 2012 Oscars).
Giovanna Battaglia, 2013
I said it last year and I'll say it again, only Giovanna Battaglia could pull this off. There is a lot going on here so keeping the hair back and kind of messy and the makeup simple was a smart choice. This is one of those dress I should probably hate but for some reason, I can't get it out of my head (yes I am still thinking about it a year later…)
Beyonce in House of Dereon, 2006
House of Dereon…that's a throwback in itself.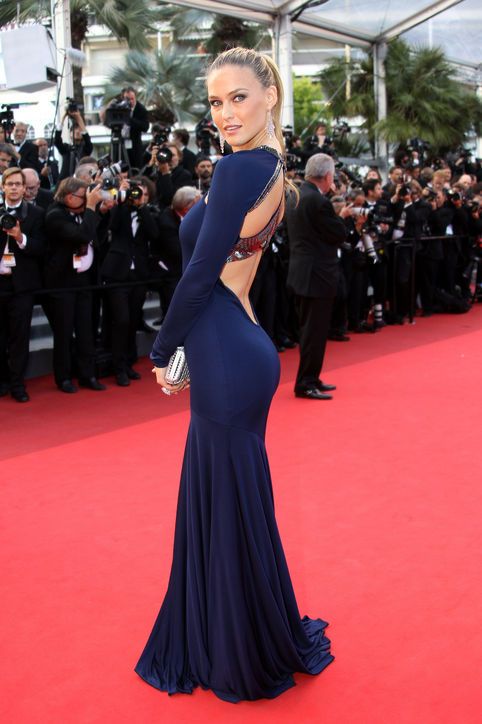 Bar Refaeli in Roberto Cavalli, 2011
A bit of a Hilary Swank circa 2005 moment (which still happens to be one of the most memorable Oscars red carpet gowns of all time), but I'll take it.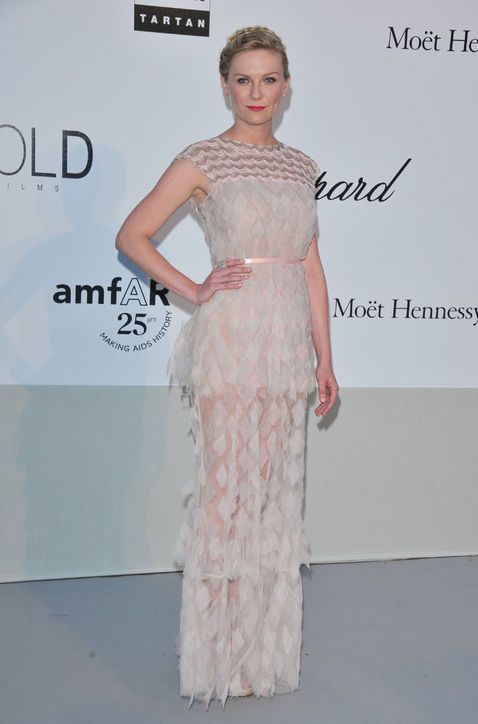 Kirsten Dunst in Chanel, 2012
For some reason this is reading "chic Nymph" to me…but I mean that in the best way possible.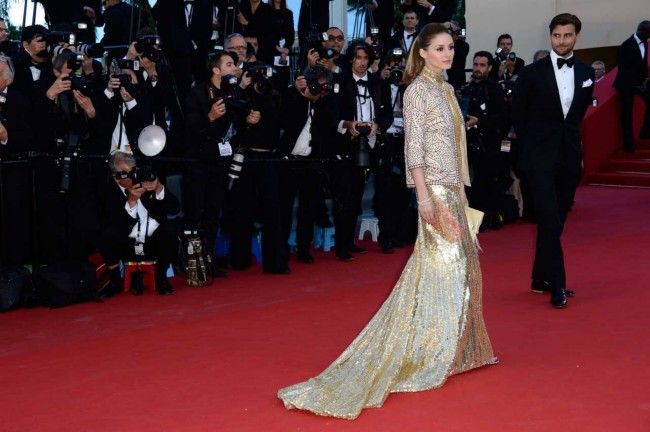 Olivia Palermo in Roberto Cavalli, 2013
Wearing a jacket on the red carpet (NOT draped over your shoulders) is both ballsy and baller…and for those reasons, I dig it.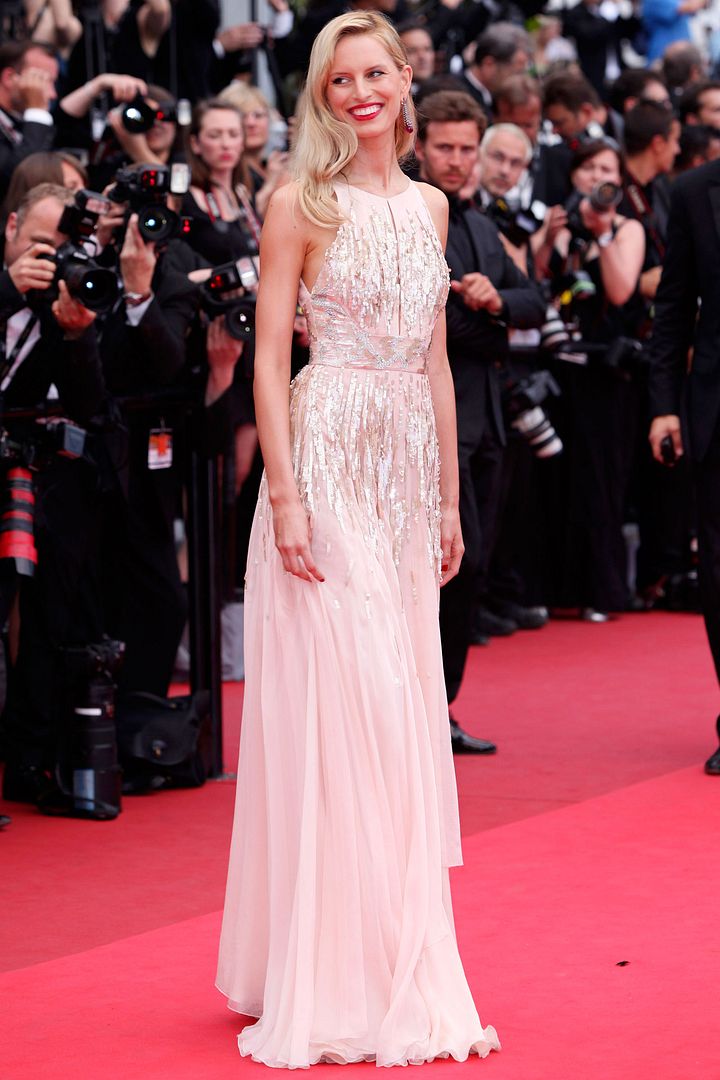 Karolina Kurkova in Roberto Cavalli, 2011
It's not ground breaking but damn, she looks good (although nothing will ever to compare to one of my favorite red carpet moments OF ALL TIME — Karolina  at the Met Ball in 2012).
Tilda Swinton in Haider Ackermann, 2013
Perfectly Tilda. Perfectly perfect.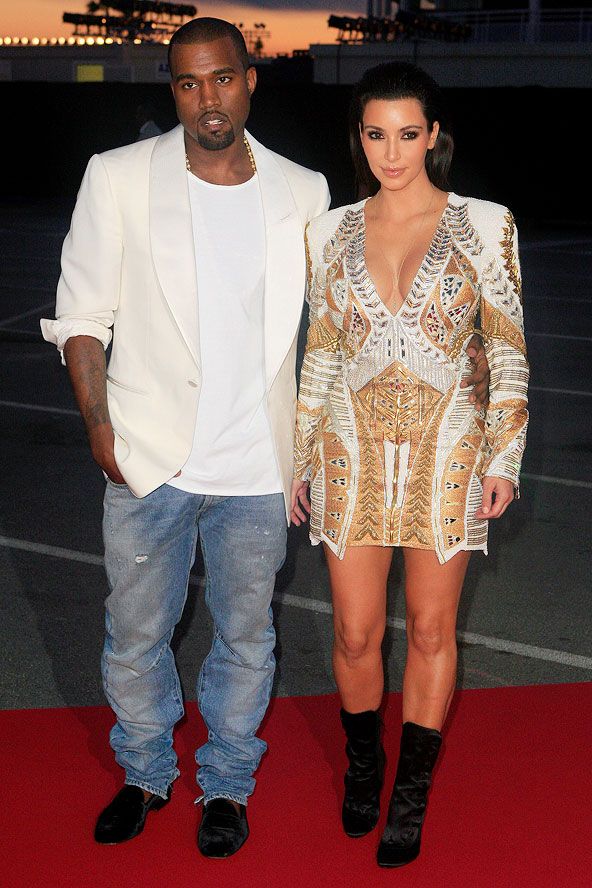 Kim Kardashian in Balmain, with Kanye West, 2012
Ah, this is where it all began. Now we can thank Kanye for Kim's generous Instagram humblebrags to her BFFs Olivier and Riccardo…as well as her new found love for pencil skirts and crop tops.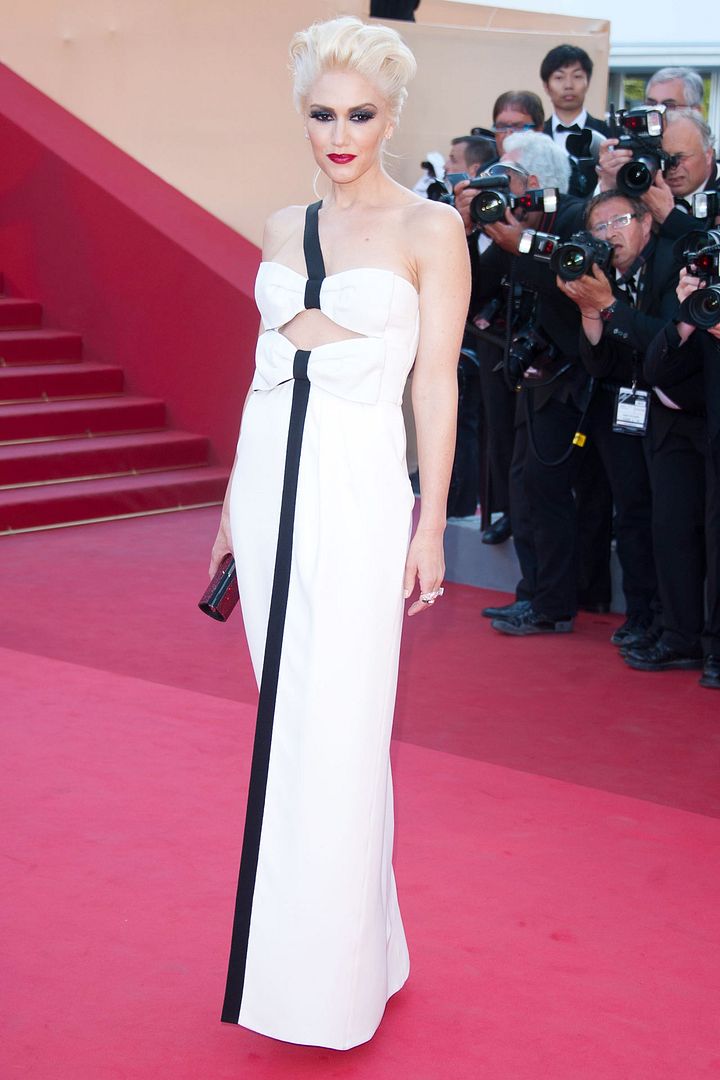 Gwen Stefani in Armani Prive, 2011
One of those "love the idea, hate the execution" type of things (which almost always stems back to poor hair and makeup choices…so close, yet so far).
Natasha Poly in Gucci, 2012
It's like a cooler, updated and less slutty version of J Lo's Versace number from 2000.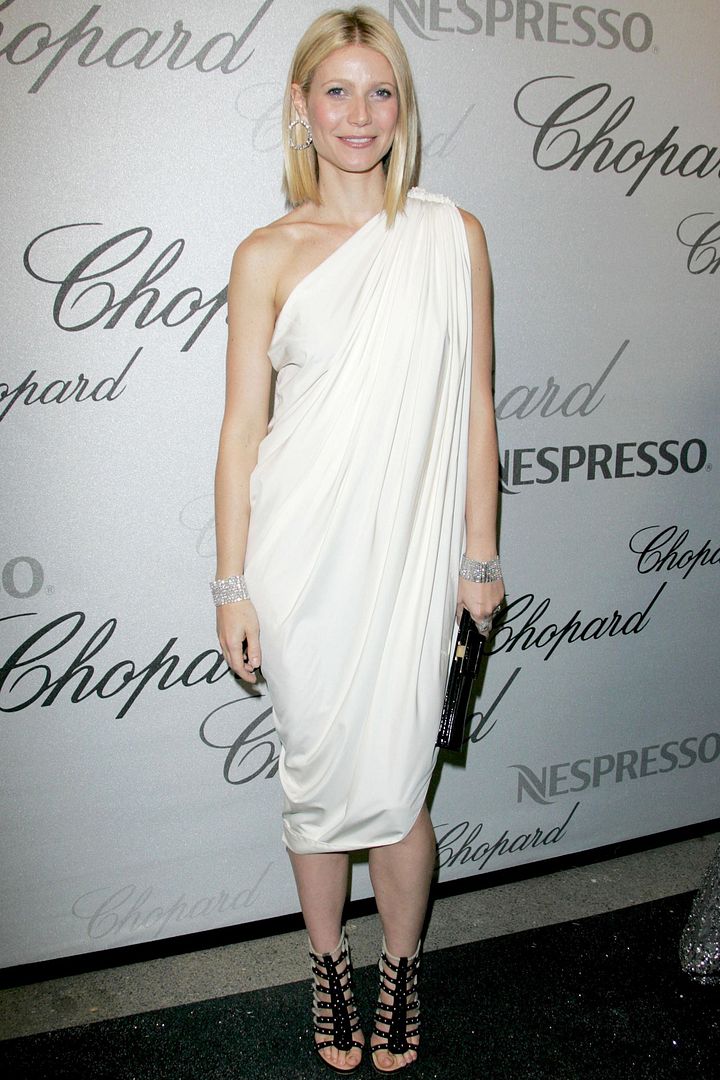 Gwyneth Paltrow in Lanvin, 2008
The dress I wore to my first (and last) toga party freshman year of college looked cooler than this…and that was in 2006.
Bianca Balti in Dolce & Gabbana, in 2013
Now THIS is bold makeup done right. I rarely like heavy makeup but this is spot-on. From the fit of the dress, to just the right amount of sheerness (and of course the correct undergarments for such occasion) — one of my favorite red carpet looks from last year at Cannes.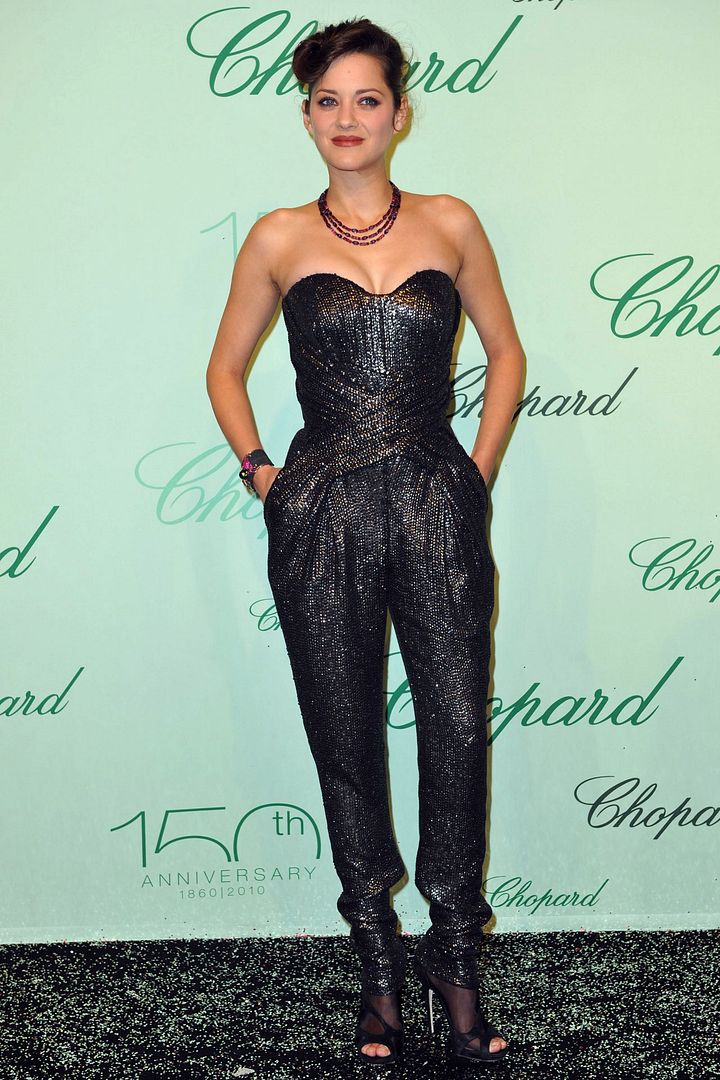 Marion Cotillard in Le Franc-Ferrant, 2010
You know I love a good jumpsuit but there's a few things off here (except the jumpsuit itself — that's pretty amazing). Hair is weird, makeup is drab, necklace is an odd choice and shoes are DEFINITELY an odd choice. One of this moments where you just want to scream #whenbadstylinghappenstogoodjumpsuits (I only yell in hashtags).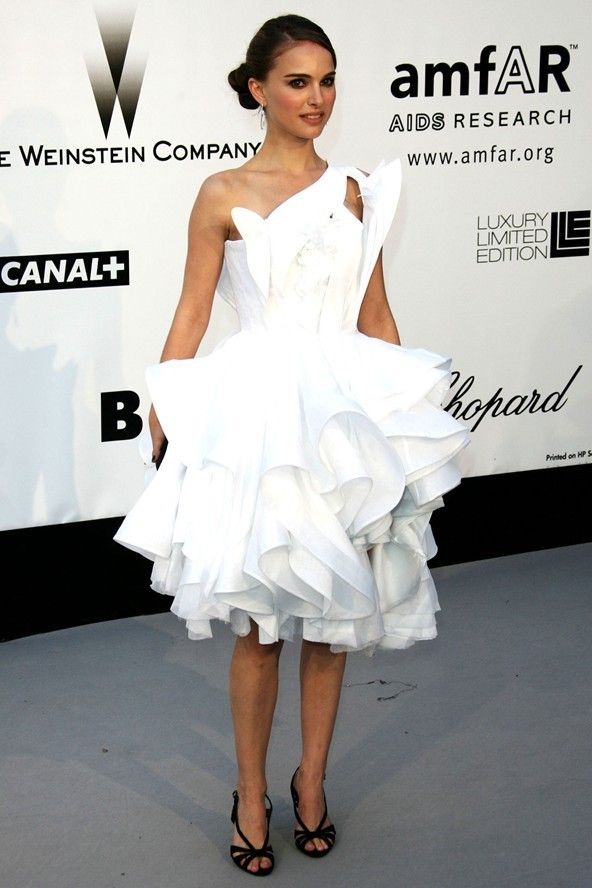 Natalie Portman in Givenchy, 2008
It's like Björk's swan dress, without the swan. Great look from the knees up but those shoes…(well I guess it was 2008 after all).
Sophia Loren, 1955
That's some 1950s realness right there (also would have been a great option for this year's Met Gala!)
Diane Kruger in Vivienne Westwood, 2012
Starting and finishing off with Diane is really the only way to do a Cannes red carpet post. In the world of bad strapless dresses, this definitely is not one of them. She should really be the official spokesperson for Cannes (or at least the red carpet).
—
Do you have any favorite / most memorable Cannes red carpet looks?
Images via Vogue UK & Marie Claire
You might want to check out...