I already shared YOUR favorite posts on CCF this year (as well as mine) so today I thought I'd take that one step further…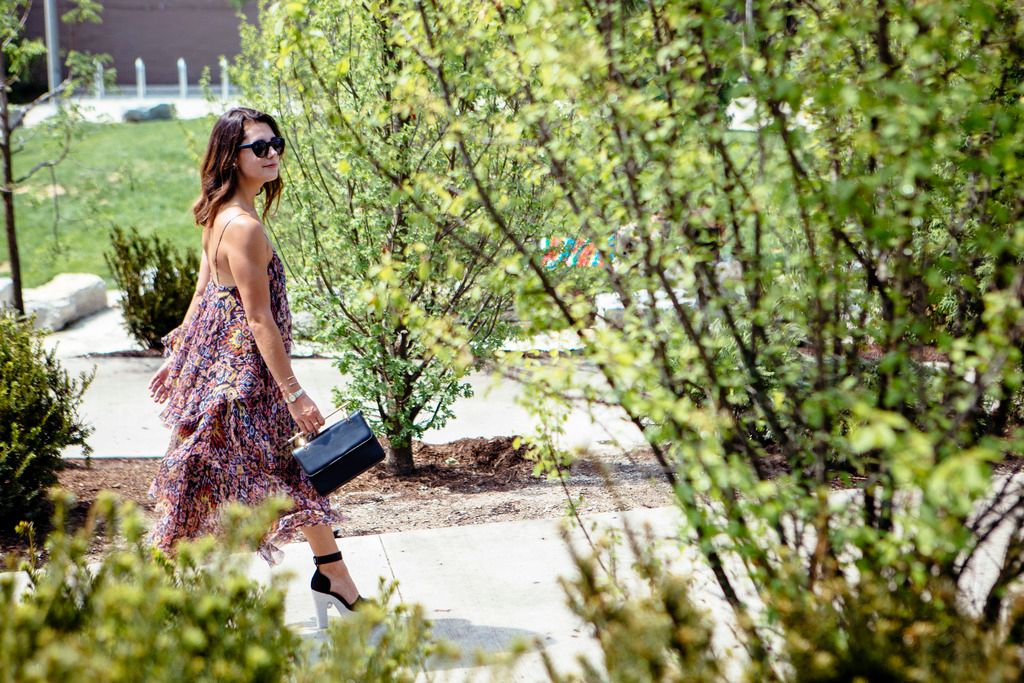 365 days. 365 outfits (for me, maybe 292 outfits…I do spend most days at my computer in my pajamas…who ever said blogging was glamorous?!) On CCF, however, there were exactly 39 WWW posts (40 if you include what's coming later this week). Of course I have my favorites (even a few repeat offenders) so who needs an OOTD when you have OOTY (outfits of the YEAR)? And five to be exact…
In no specific order because I'm a super indecisive Gemini (and the fact that I could even narrow it down to five is remarkable), here's a look at some of my personal favorites in the personal style category (you'll just have to follow on Instagram to find more outfits that will NEVER SEE THE LIGHT OF DAY…at least on chicityfashion.com).
The fact that I'm infatuated with the Nike x Sacai collaboration definitely helps this one's case…but it was fun to do a sporty look without necessarily going the sneaker route (fancy athleisure?)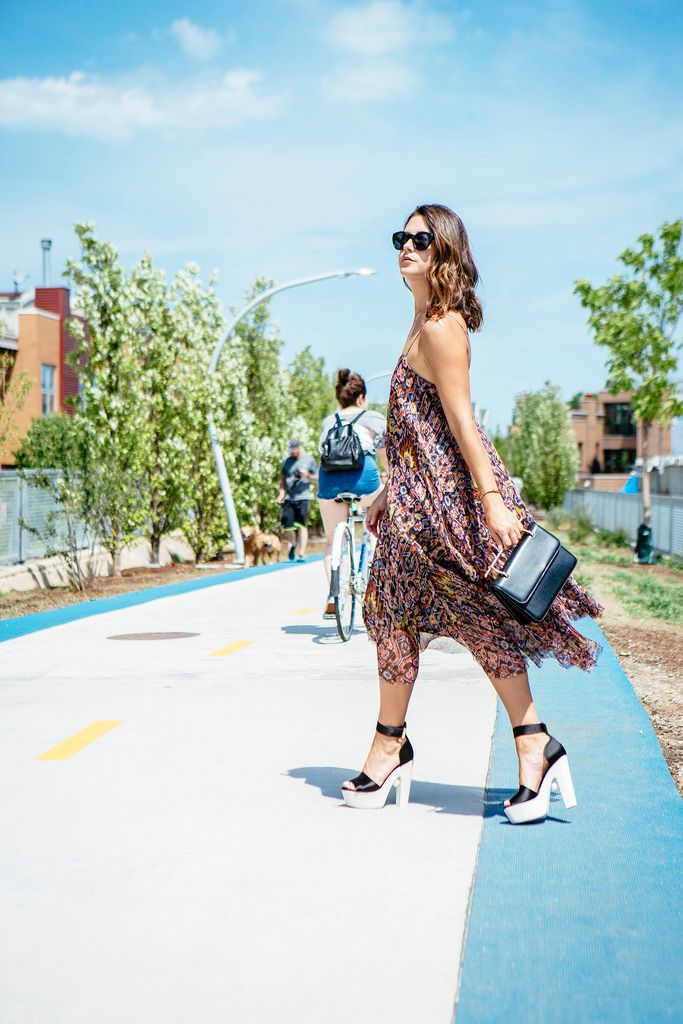 Speaking of fancy, this might be the fanciest thing I've ever worn on CCF. Thankfully it made for the perfect summer party outfit — this wasn't the only time Dries + Kirkwood were paired…and once the weather warms up again, I doubt it will be the last.
This was different for me, as I don't typically wear an all white (or in this case off white) look. I got this Proenza Schouler outfit on super sale from The Outnet and I'm sure glad I did…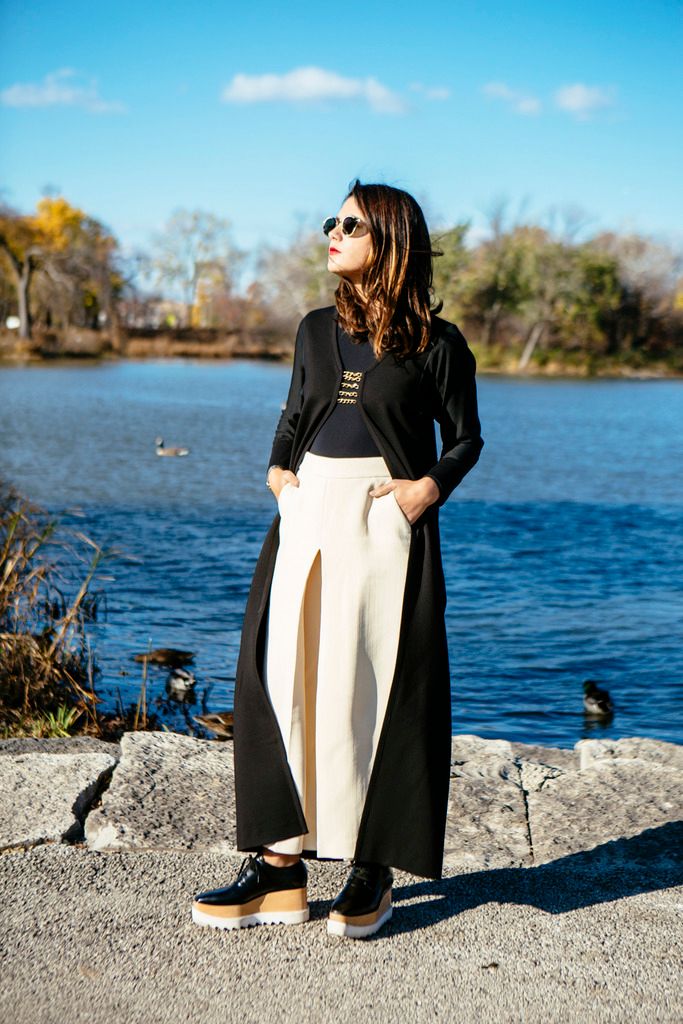 Because those pants showed up once again! This time with a "mystery garment" (that might be one of the coolest pieces I own). Bonus? Its' from local designer Christina Karin!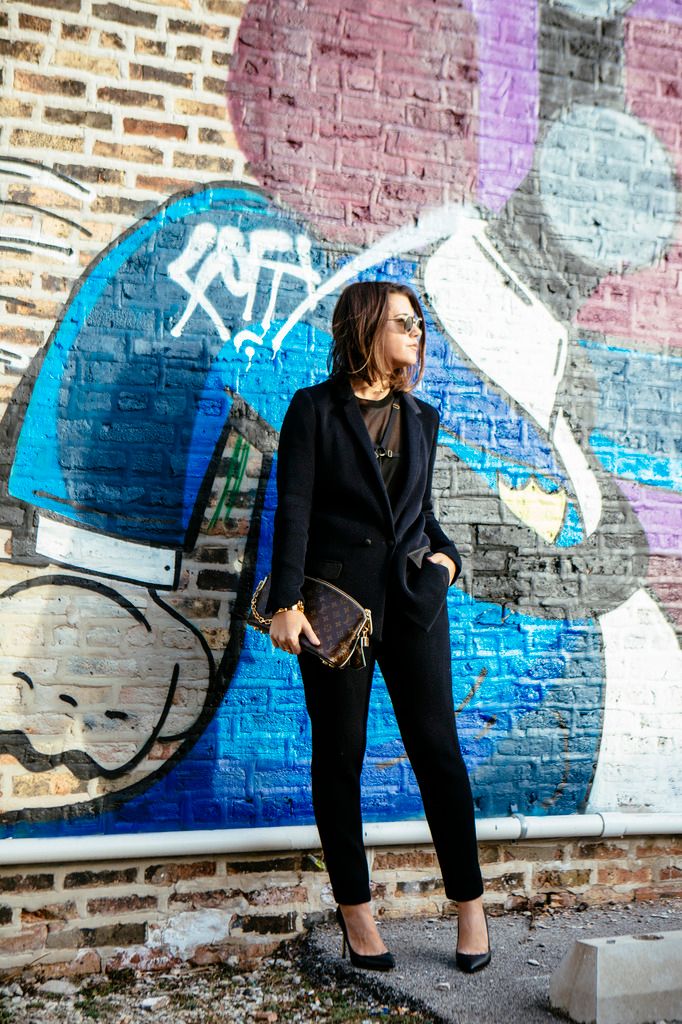 Although you just saw this (literally)…it made me want to try other versions of suiting. Not only did I get a great response from this outfit (thanks, friends!) it's fun dressing up in a way where you don't need a dress at all (the Nina Ricci harness top definitely helps).
As much as it may be hard to believe it's possible to be a blogger and not LOVE photos of yourself (it never gets less weird by the way), I prefer two things over an outfit pic — one being cool details and the other I'll get to shortly. I am all about accessories and a good angle detail shot, so here's my top five picks from this year.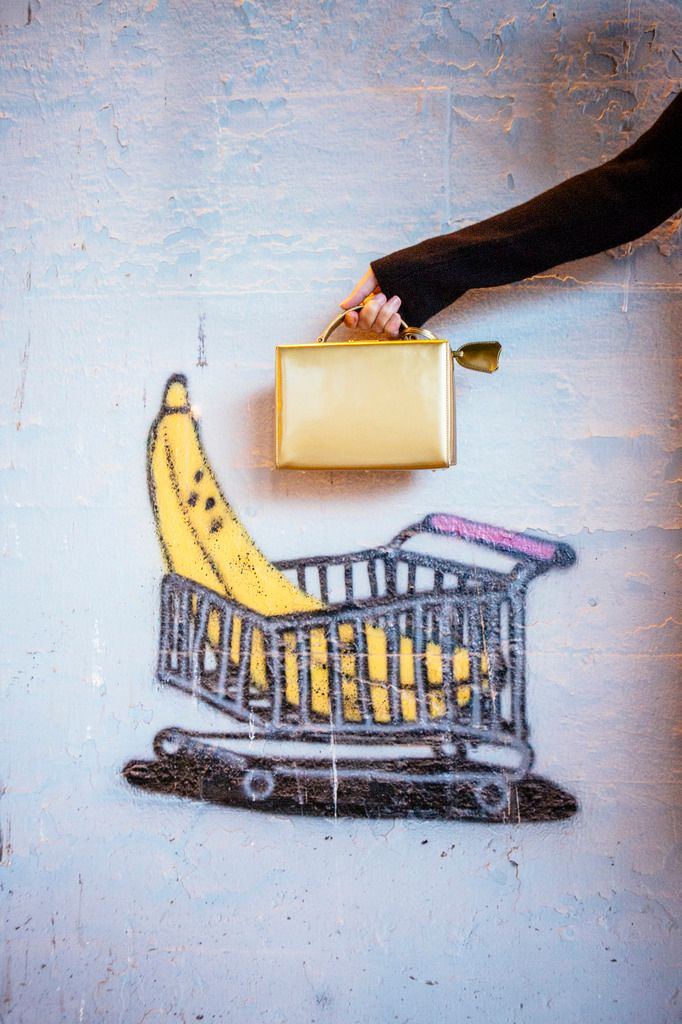 Bananas + Mark Cross…just a few of my favorite things.
This Tome top is the definition of business in the front, party in the back…but much more appealing than a mullet.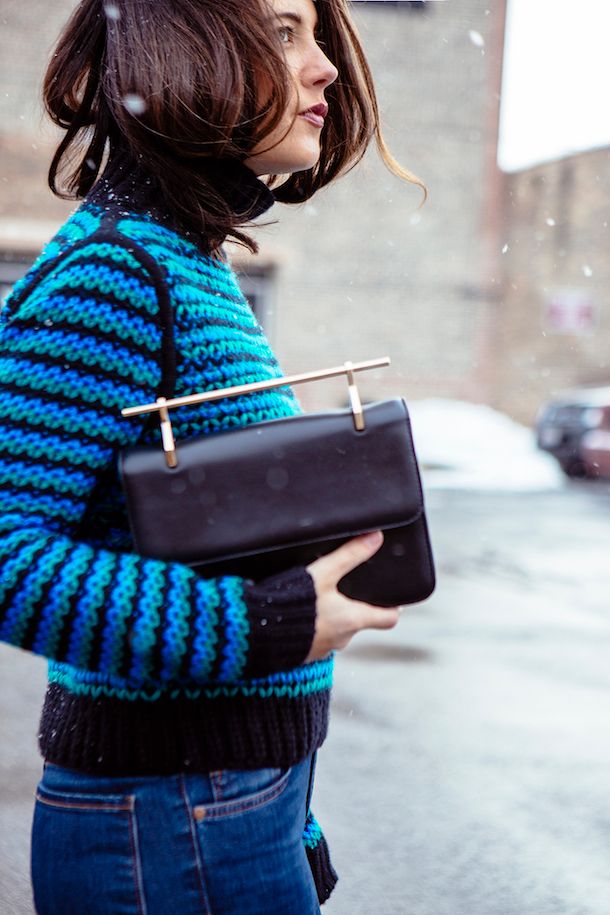 Perhaps the only time I mastered the perfect tuck.
Just not over these shoes (unfortunately according to the weather and the amount of snow / slush on the ground…I won't be wearing these any time soon).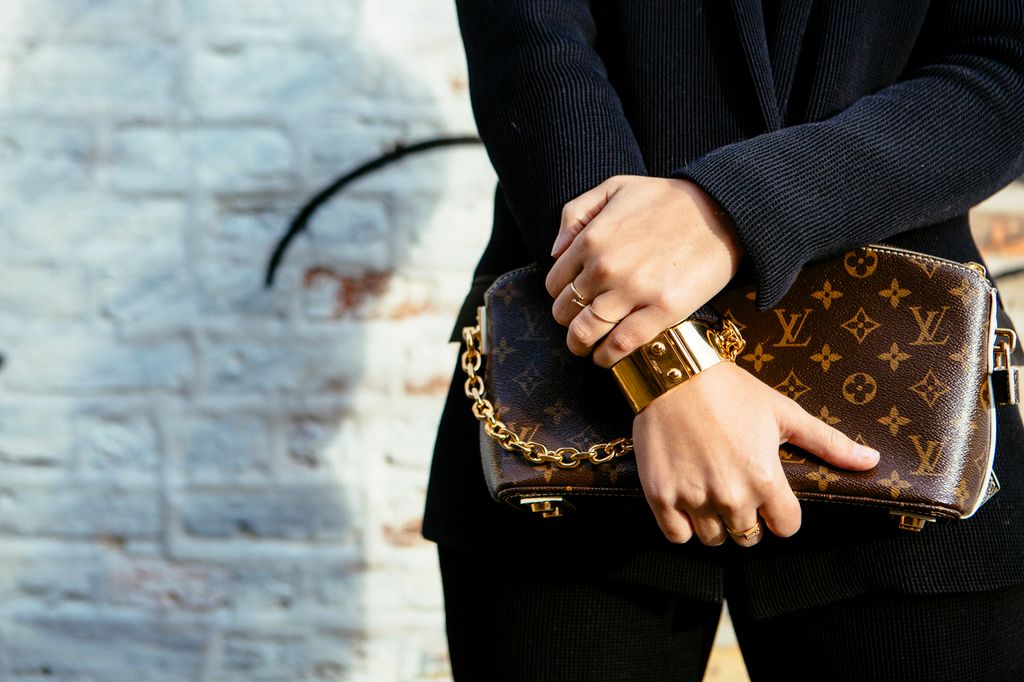 Like the suit…yes, you just saw this. But it was nice to bring this baby out (as I mentioned, it had been sitting on a shelf for quite a few years)…and who knows? Maybe you'll see it again soon!
So the second thing I prefer over a good outfit (besides the fine details) would be a great background. I know bloggers LOVE a colorful wall (and I hate to admit that I'm guilty of this) but I've always been a fan of street art (if you're bored, hit up the CCF archives and you'll see). I like using it in my photos so they're more than just LOOK AT MY OUTFIT. Besides street art, I just like incorporating interesting backdrops in general. And here were some of the most memorable ones from this year…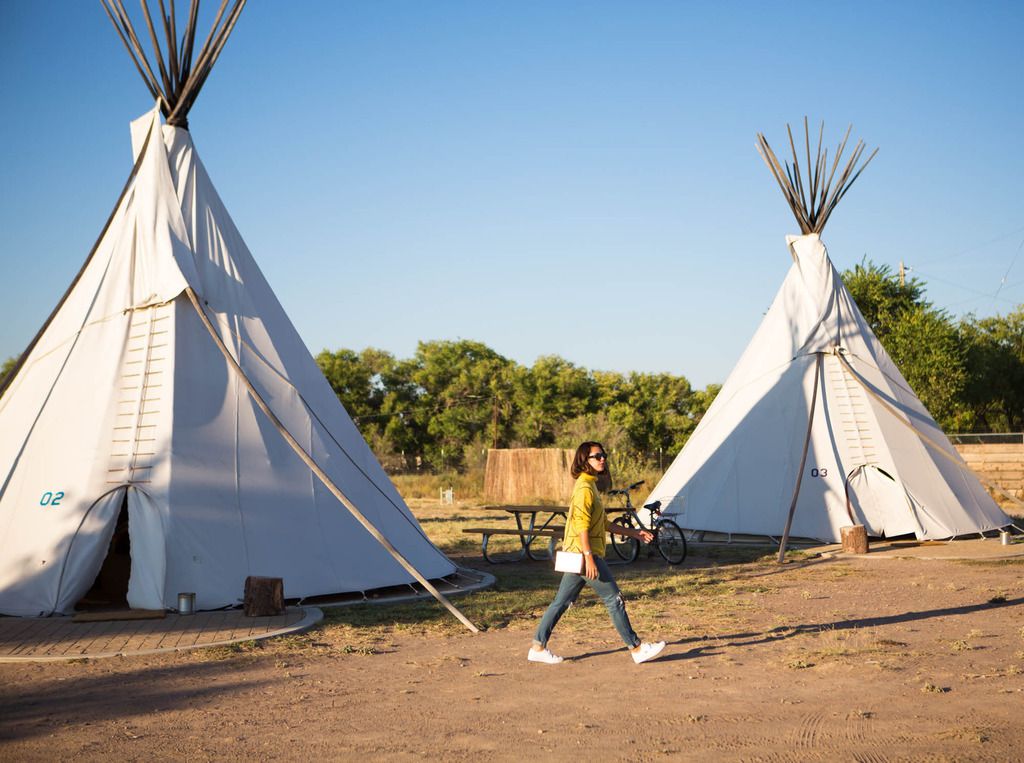 How often do you get teepees (as well as yurts and Airstreams) as your background? At El Cosmico, it's ALL THE TIME.
Also in Marfa…I know it's not technically street art but it's art…on a street (actually a highway)…so yeah, maybe it is street art. Who cares what it is though because when will I ever be able to top THIS?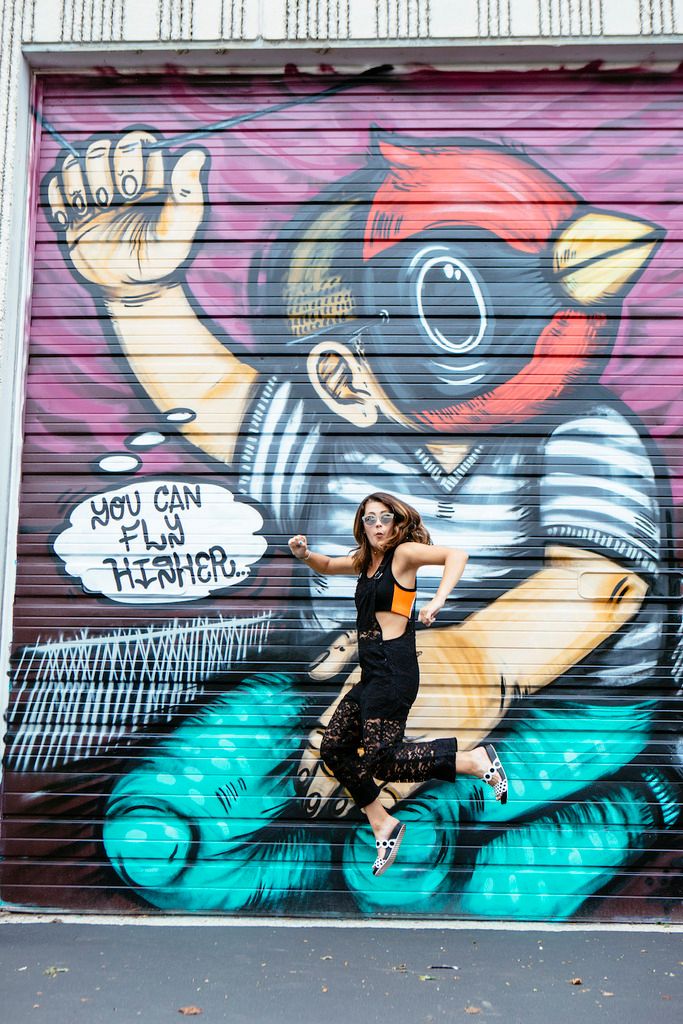 Threadless HQ has a very strong wall game. There's so many different options and they're always changing. I appreciate Sentrock's message here…so much so that I thought I'd take his words literally 🙂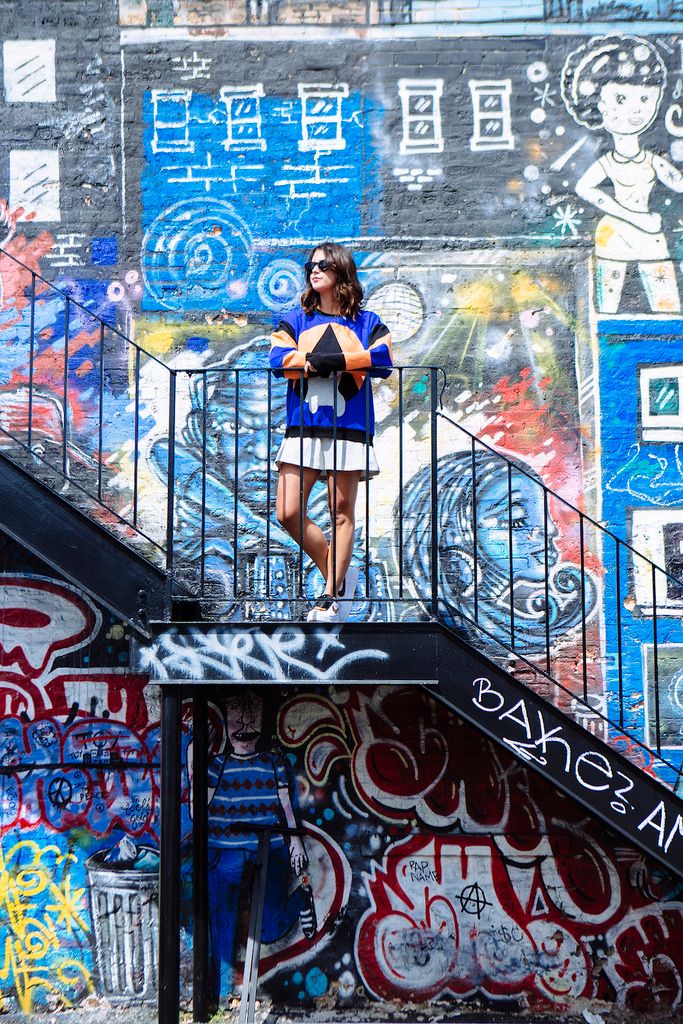 Here's some Logan Square wall realness (on Medill / Milwaukee…in case you'd like to see for yourself). All you need to do is walk a few steps and you'll have entirely different backgrounds. Goes perfectly with a sweatdress…don't you think?!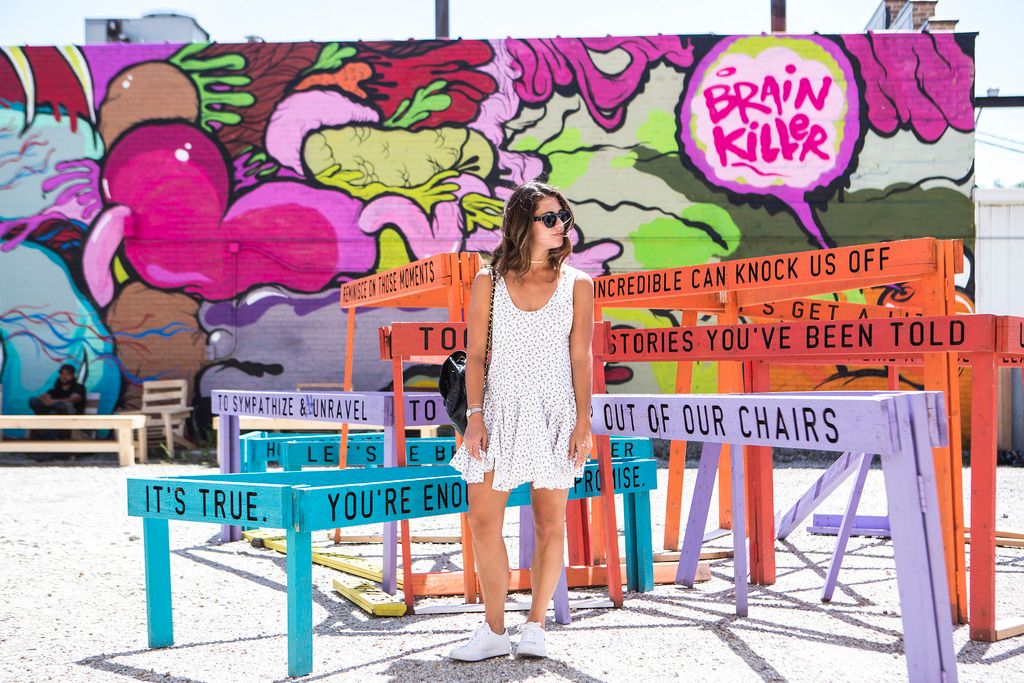 I'd have to say my favorite background this year was at the Center for Lost Arts. There was just so much to look at, all done by local artists (and not just painted walls). I couldn't believe I stumbled on this one day…and while wearing a white outfit. It couldn't have been more perfect! Plus it's all still there (at least as of a week or so ago), so get yourself to Morgan and Hubbard.
—
So there you have it. Five [outfits] five [details] and five [backdrops] for 2015. All the components it takes to make a blogger, right? 😉 Be sure to let me know your favorites in these categories…and maybe they'll make another appearance!
Special thanks to Heather Talbert for taking almost all of these photos (couldn't get those cool detail shots without her) and Mary from So Then They Say for the Marfa pics. 2015 wouldn't have been 2015 without these two!
You might want to check out...