This might be the first time ever I'm not wearing any color. Please know that this is GROUND BREAKING.
So I have a cool colorful background in Wicker Park to make up for it…naturally.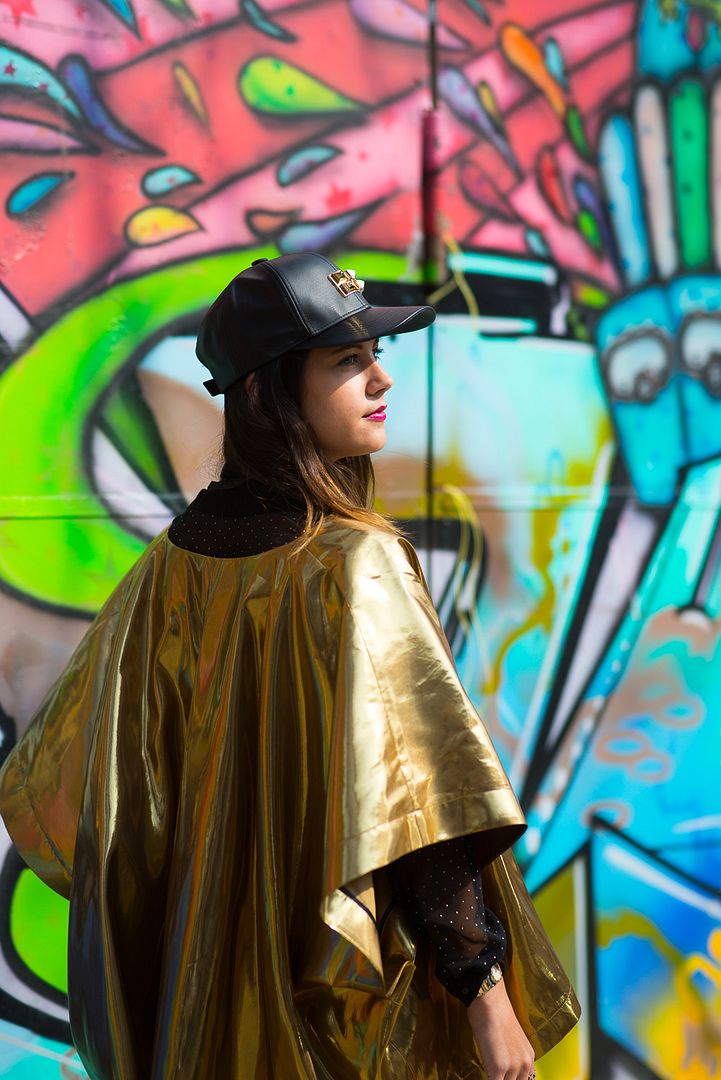 Okay and maybe a bold lip too…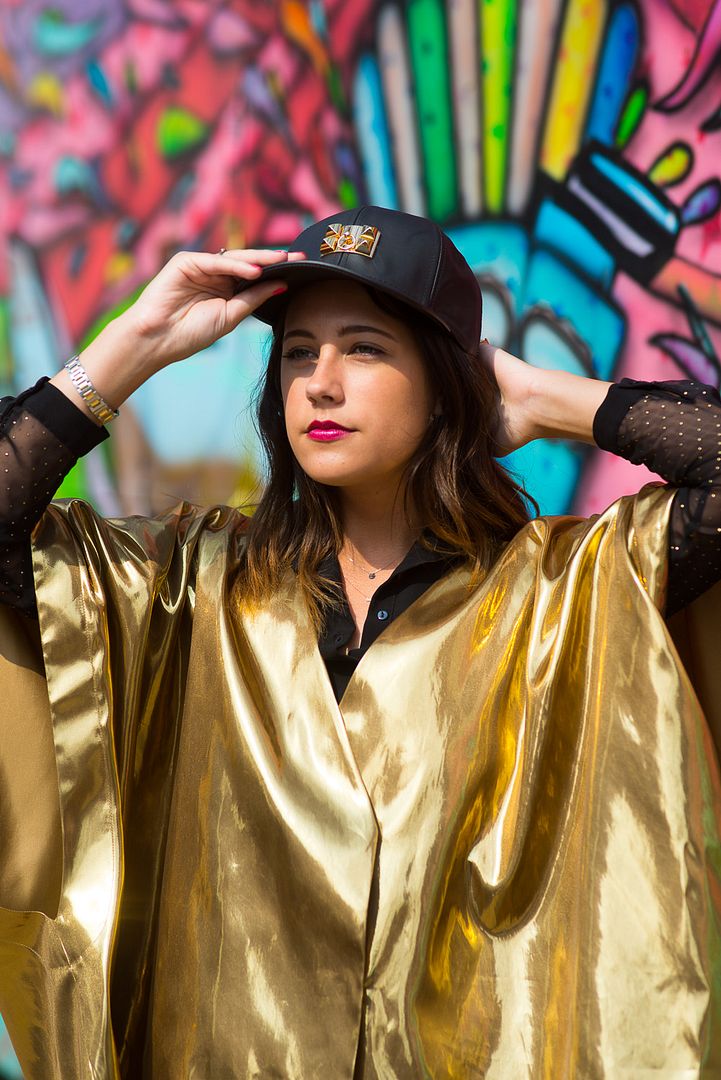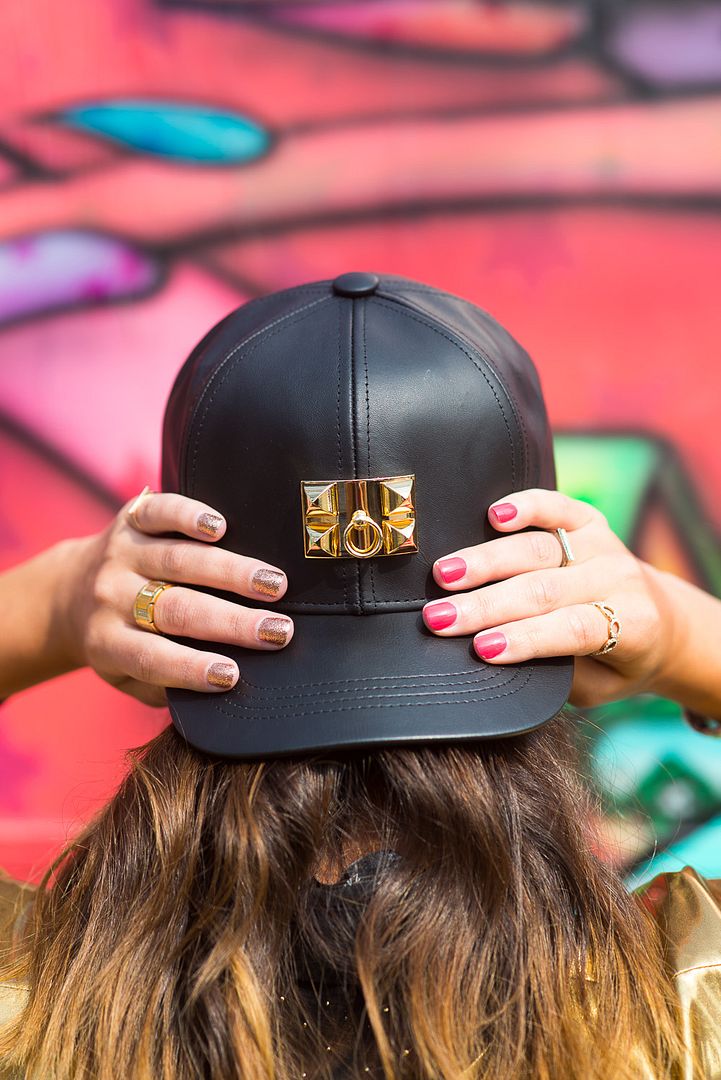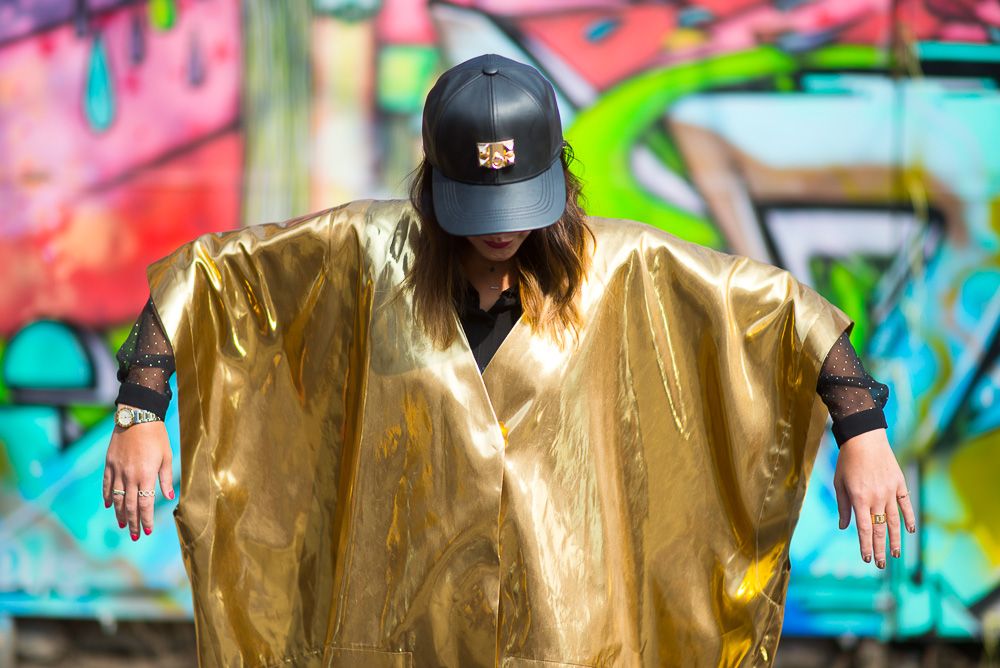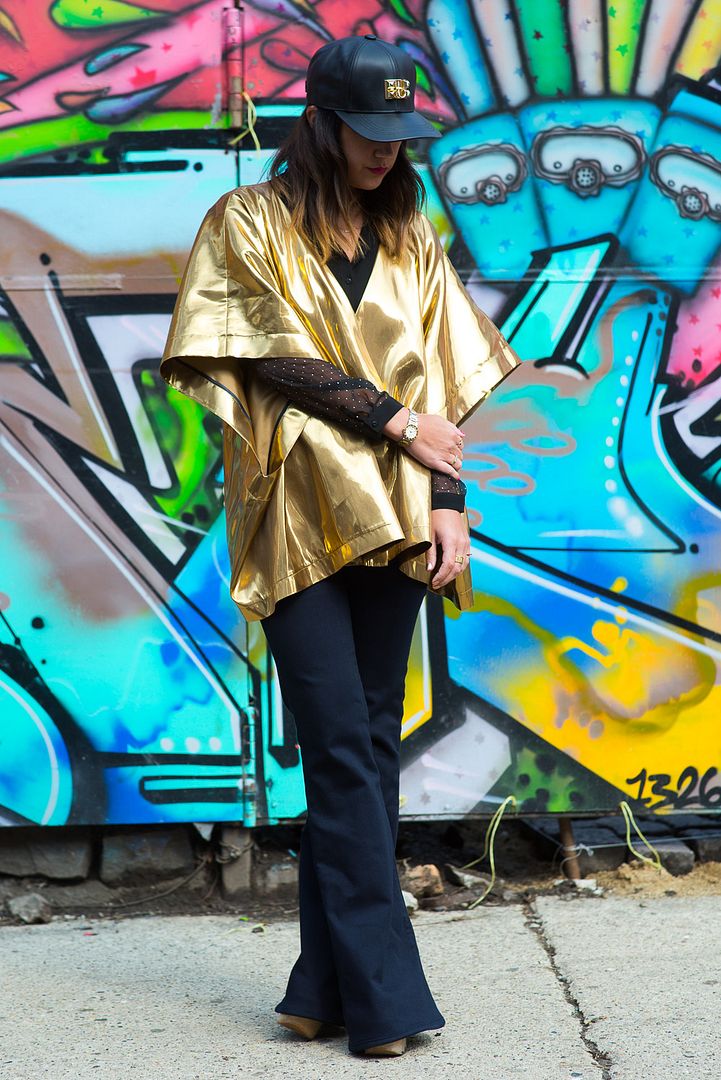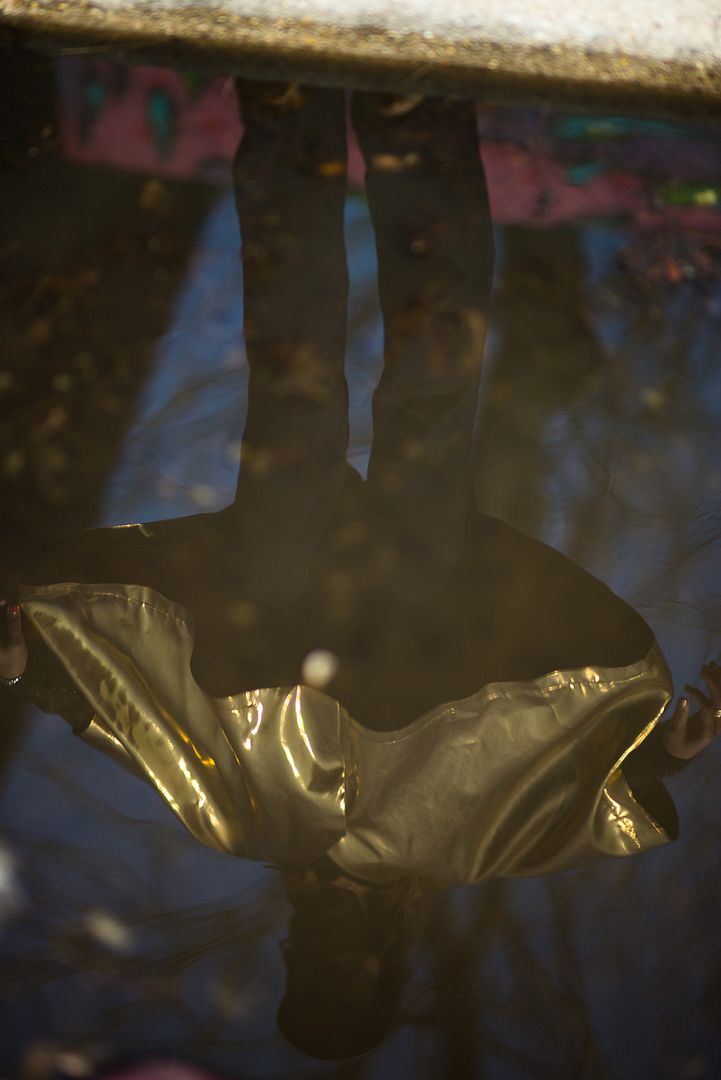 WHAT (am I wearing):
Hat: OATW. Pants: c/o MiH Jeans. Shirt: Zara. Cape-looking-thing: Tome. Shoes: Chloe Sevigny x Opening Ceremony. Rings: Cartier, Dana Rebecca. Necklaces: Dana Rebecca. Lipstick: c/o Morgan Marie Beauty (color: Elizabeth).

WHY (am I wearing it):
In case you haven't realized, this look is all about the cape-looking-thing (like that title?) I got it at space519 a few months ago and wore it during fashion week in February. I thought it needed to come out and play once again but this time with a different look. I wore it with leather pants (obviously) and boots previously but I thought I should  change it up. I've been wanting to wear more flare jeans/bell bottoms lately and this pair from MiH could not be more perfect. I like wearing a chunky platform with wider pants so the shoe was an easy choice. A not-so-easy choice was the OATW hat (stands for Ohio Against the World…which I kind of love). Could I get away with a super shiny gold cape, bell bottoms and what appears to be the Hermes Collier glued on a leather baseball hat? Well…you be the judge.
WHERE (can you get it):

Photos by Daniel Kelleghan