You know when you just bought something, you can't wait to wear it, and you'll do everything in your power to make an outfit work based around that one thing? That's how I felt about these Elizabeth and James boots. I had my eye on them for some time, but when Shopbop had their Friends & Family sale, I was like "Carpe Diem!" and I now own one of the most impractical items a Chicagoan can possess…white boots.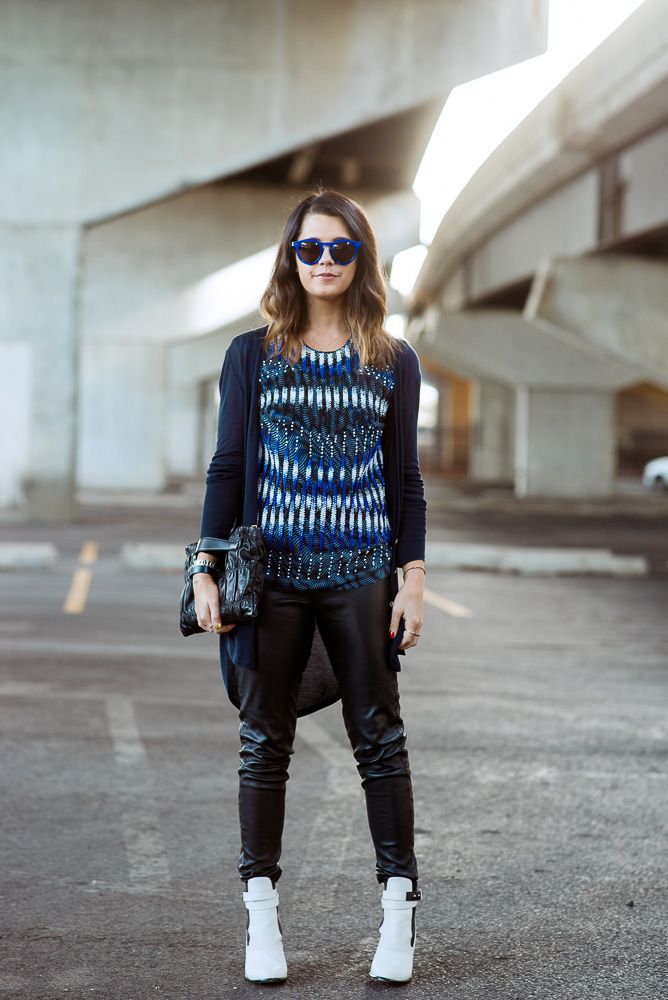 I'm not really a practical person so I've already moved past that. These boots are awesome, and happen to look extra good in a parking garage near Lower Wacker. Here's their story…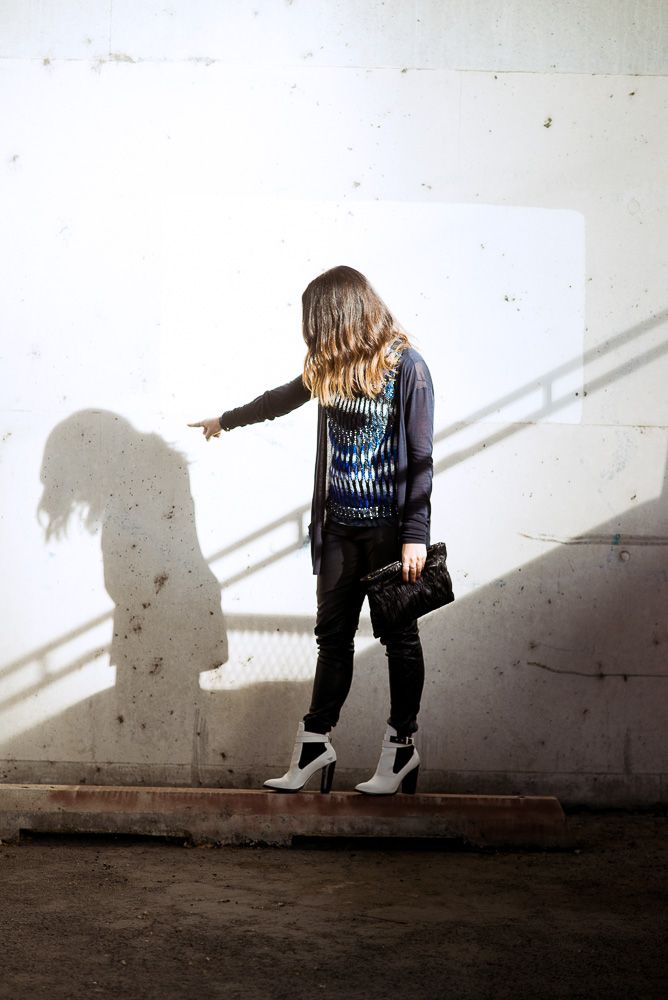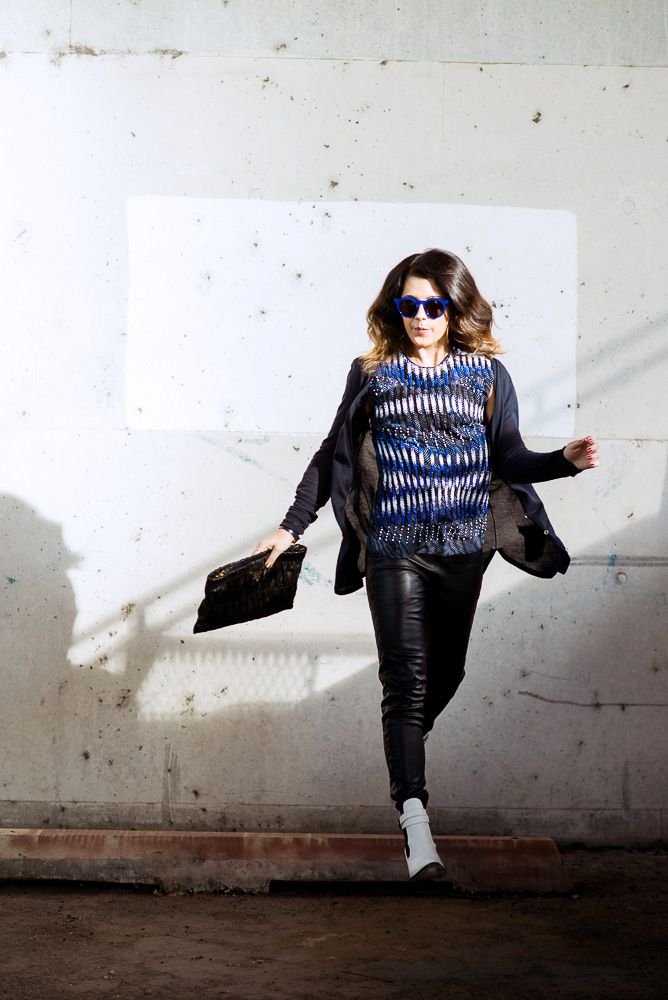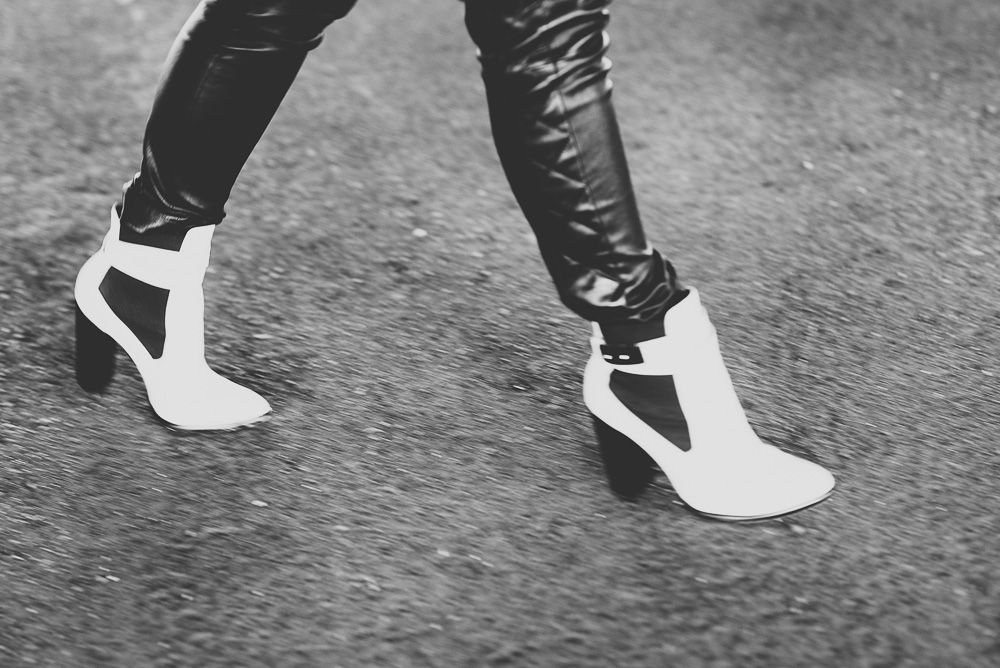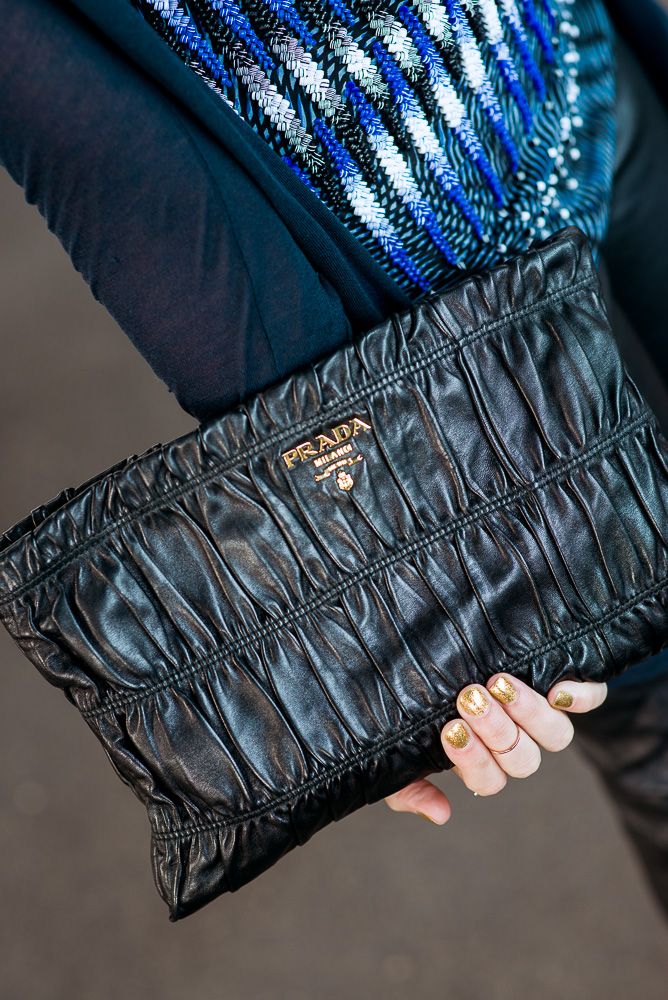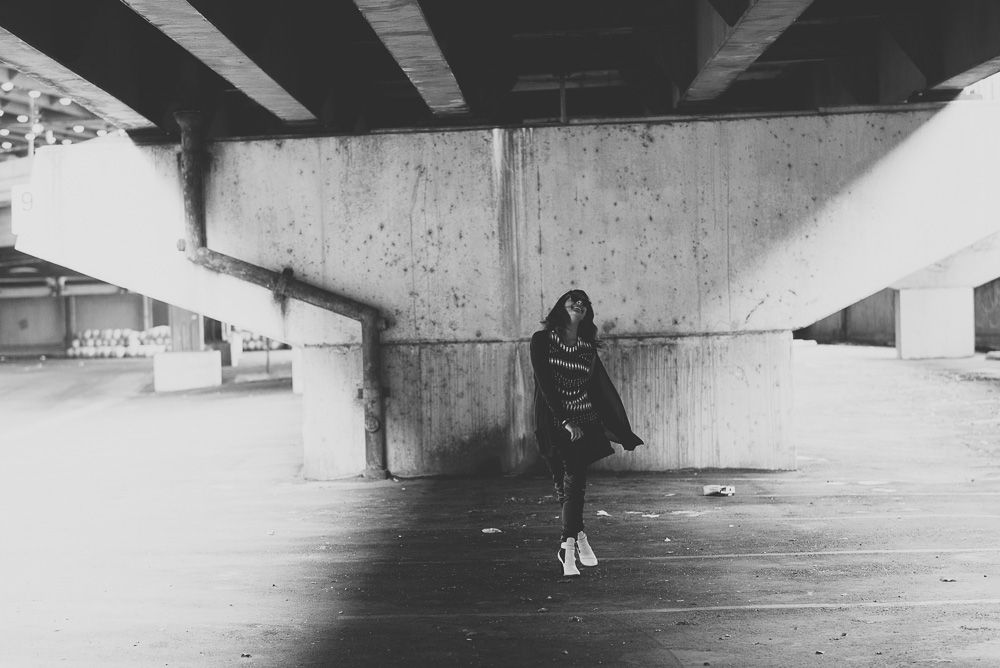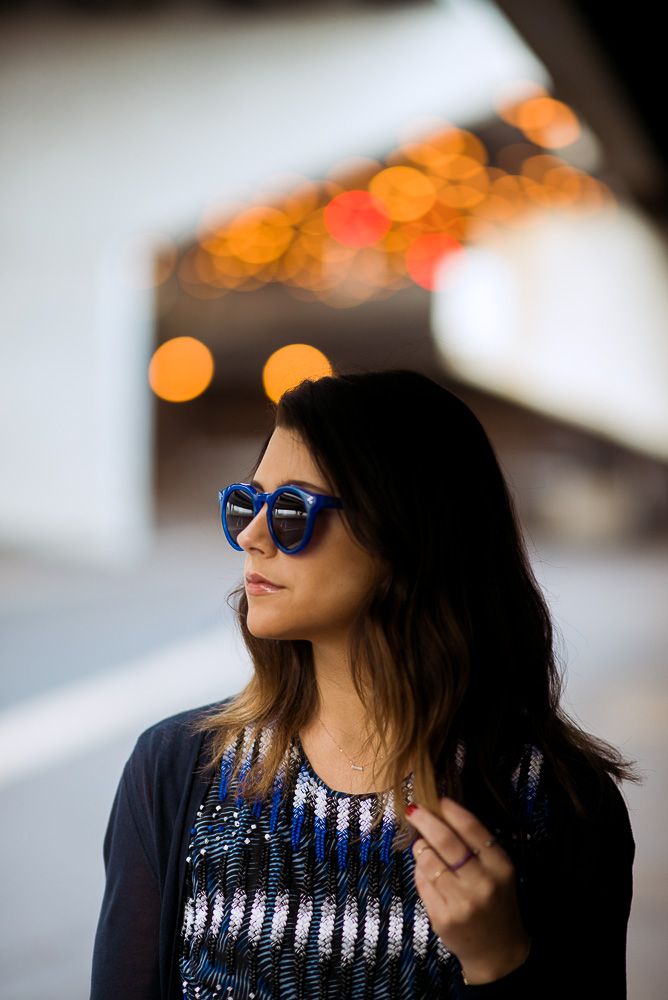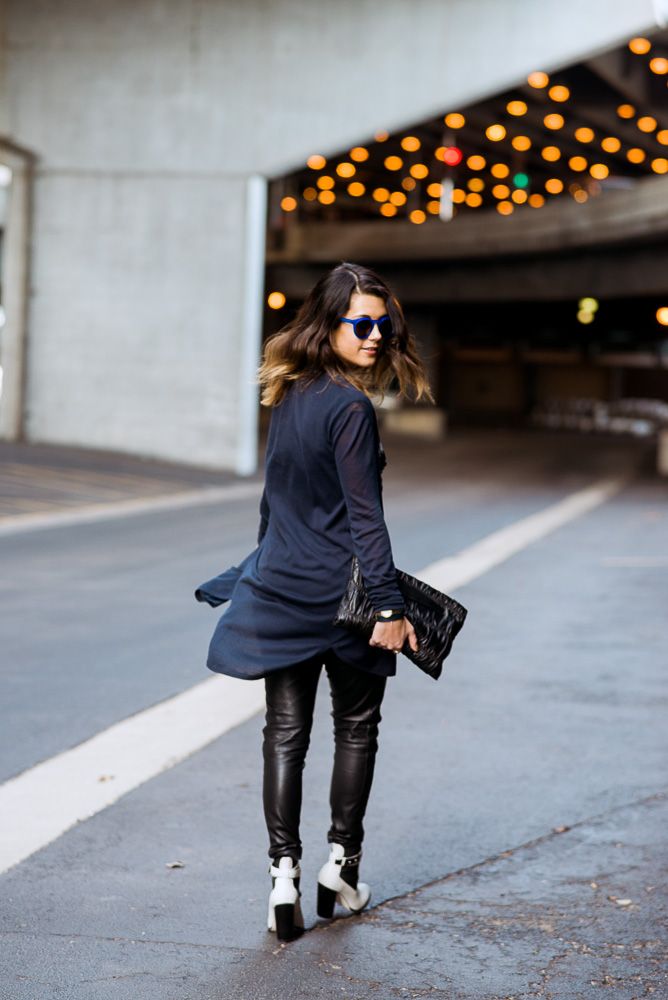 WHAT (am I wearing)
Top: Peter Pilotto. Cardigan: Rag & Bone. Pants: The Row. Boots: Elizabeth and James. Bag: Prada. Sunglasses: Illesteva.
WHY (am I wearing it):
Like I said, this one was all about the boots. I thought they looked best with leather pants (but honestly, what doesn't go well with leather pants?) and I've also been wanting to wear this Peter Pilotto top because it's such an interesting piece. If you look closely, the shirt is printed on it's own but also has these matte sequins sewed on sideways to create an almost beaded effect. Pretty genius if you ask me (which is why Mr. Pilotto is one of my favorite designers right now). I've been into mixing navy and black lately which is why I opted for the navy cardigan, and as always…the Illesteva sunnies. Hope you're not sick of me wearing them yet because they're not going anywhere!
WHERE (can you get it):
Photos by Daniel Kelleghan