I would say a majority of my WWW posts in the last year or so consist of a black and white outfit in some form (sorry color!) but that doesn't mean the looks have to be boring. See what a little print and texture can do? WONDERS.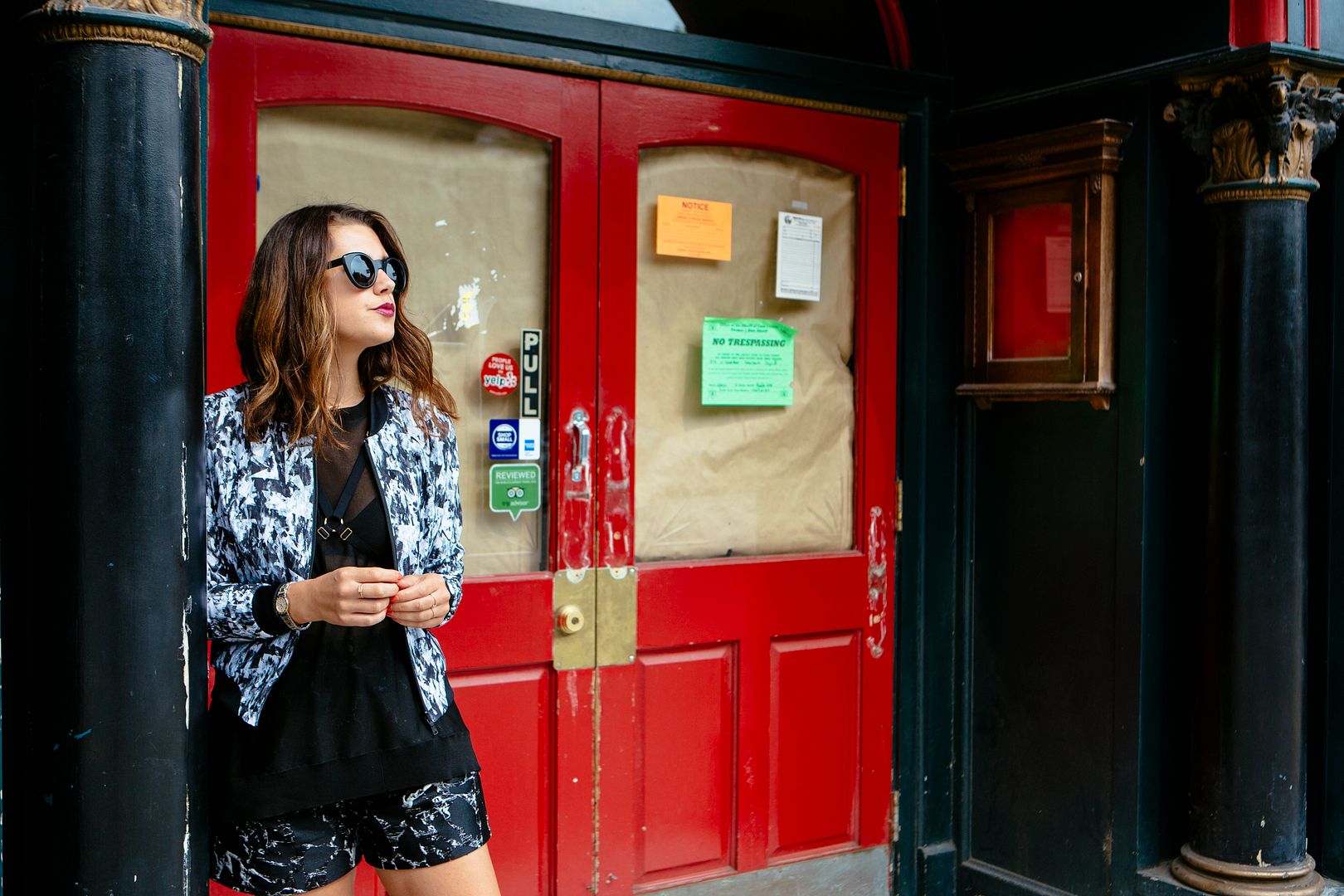 And yes, I was inspired by my own post.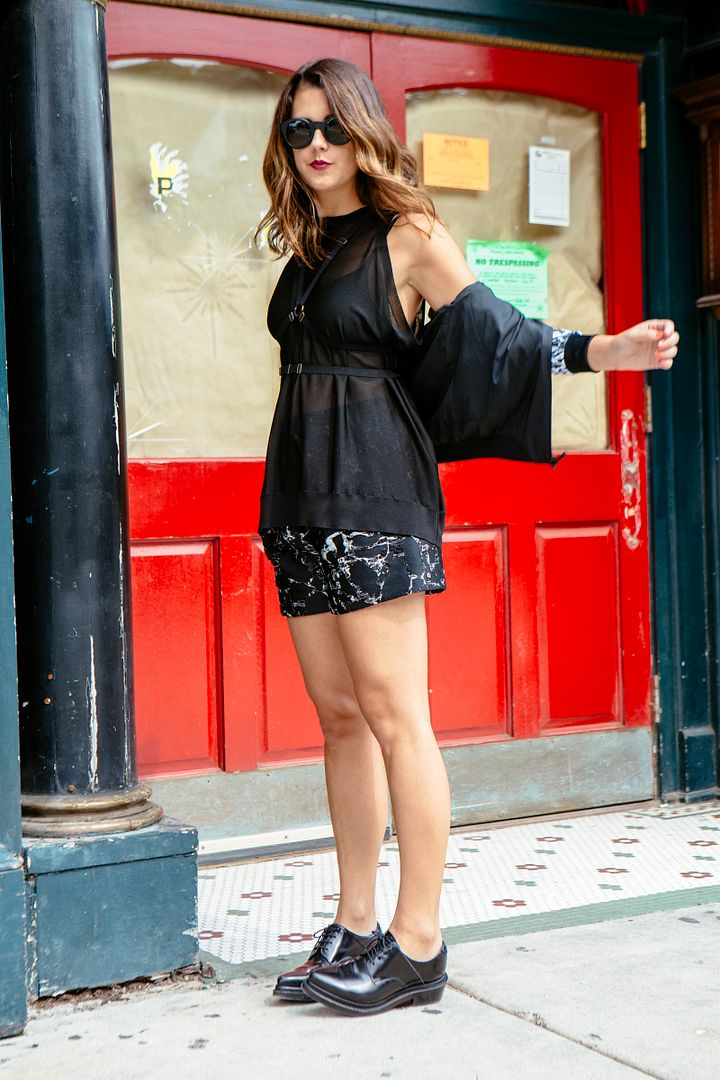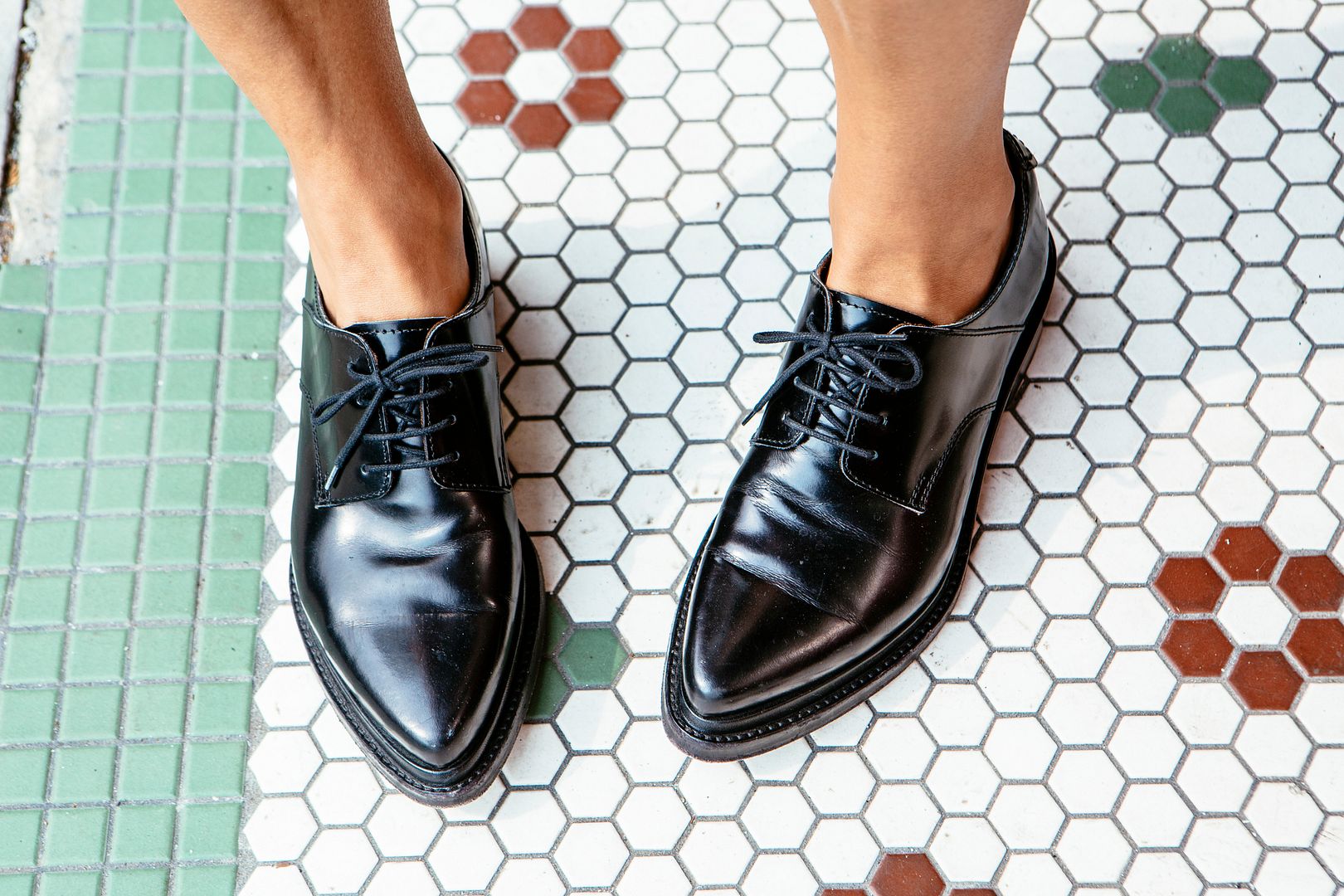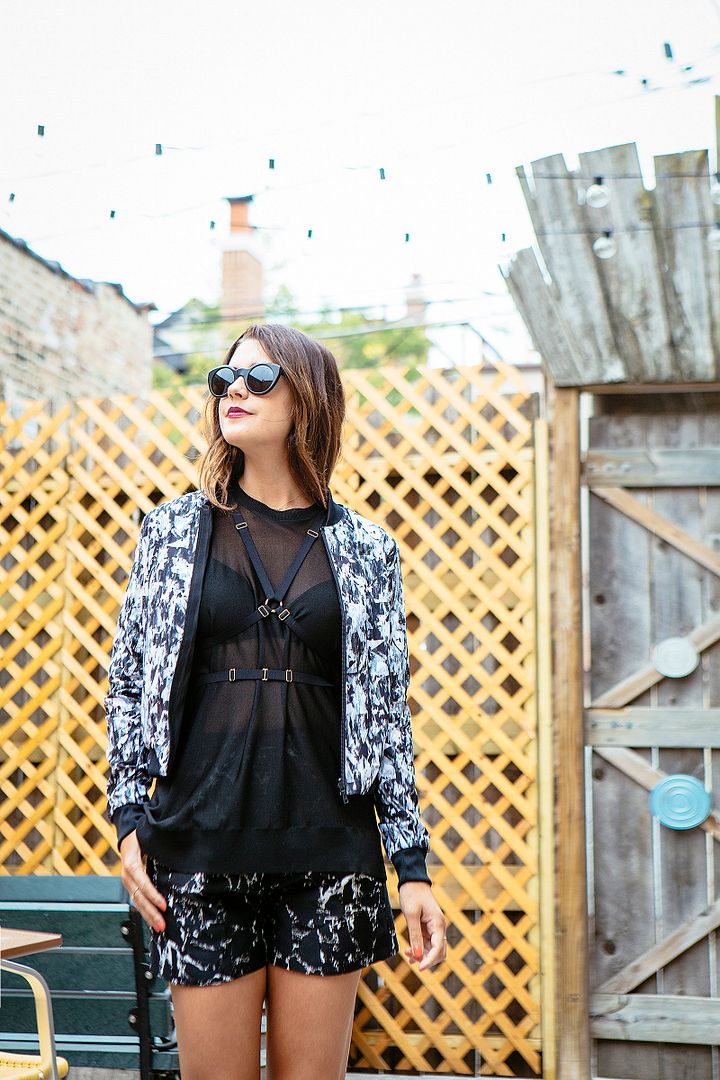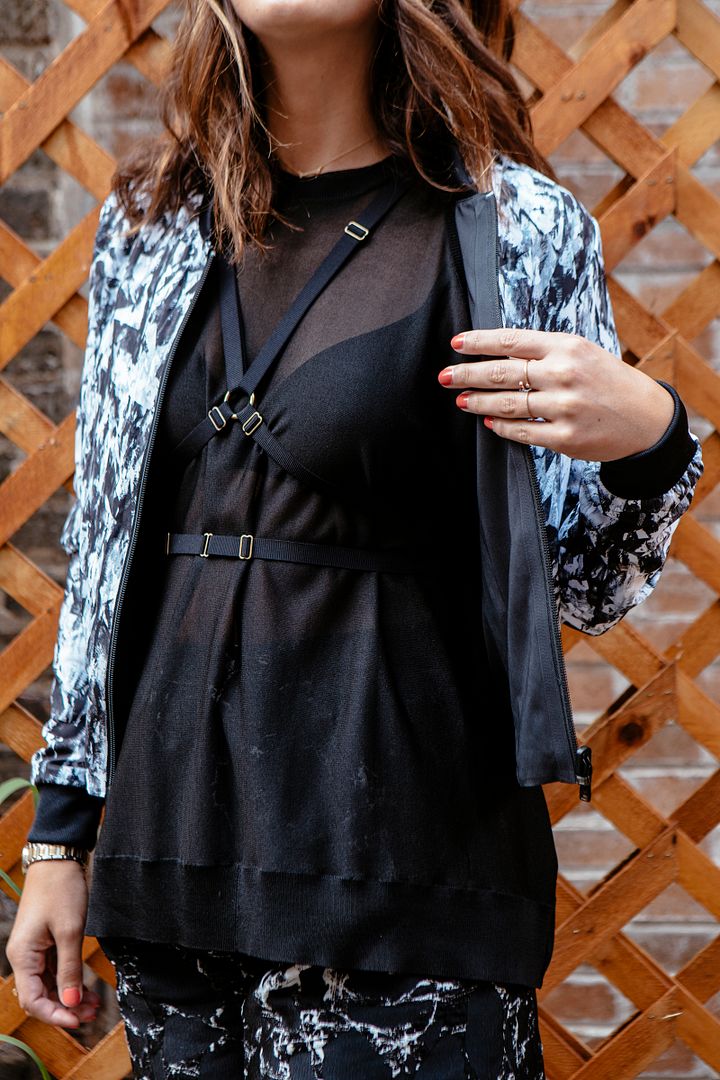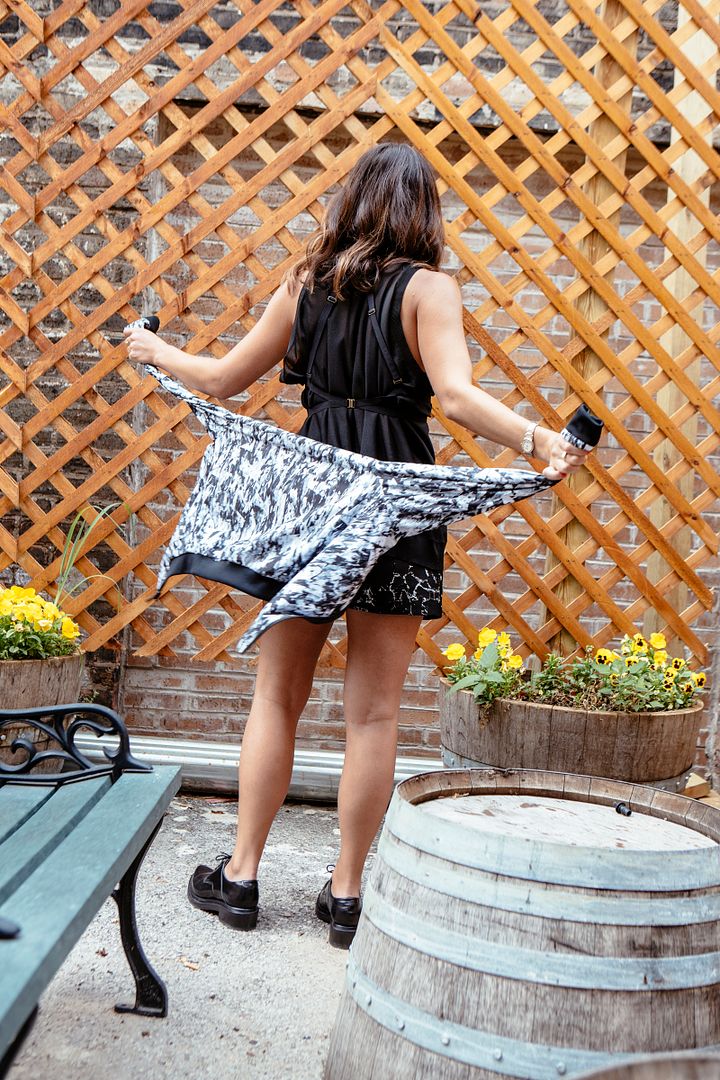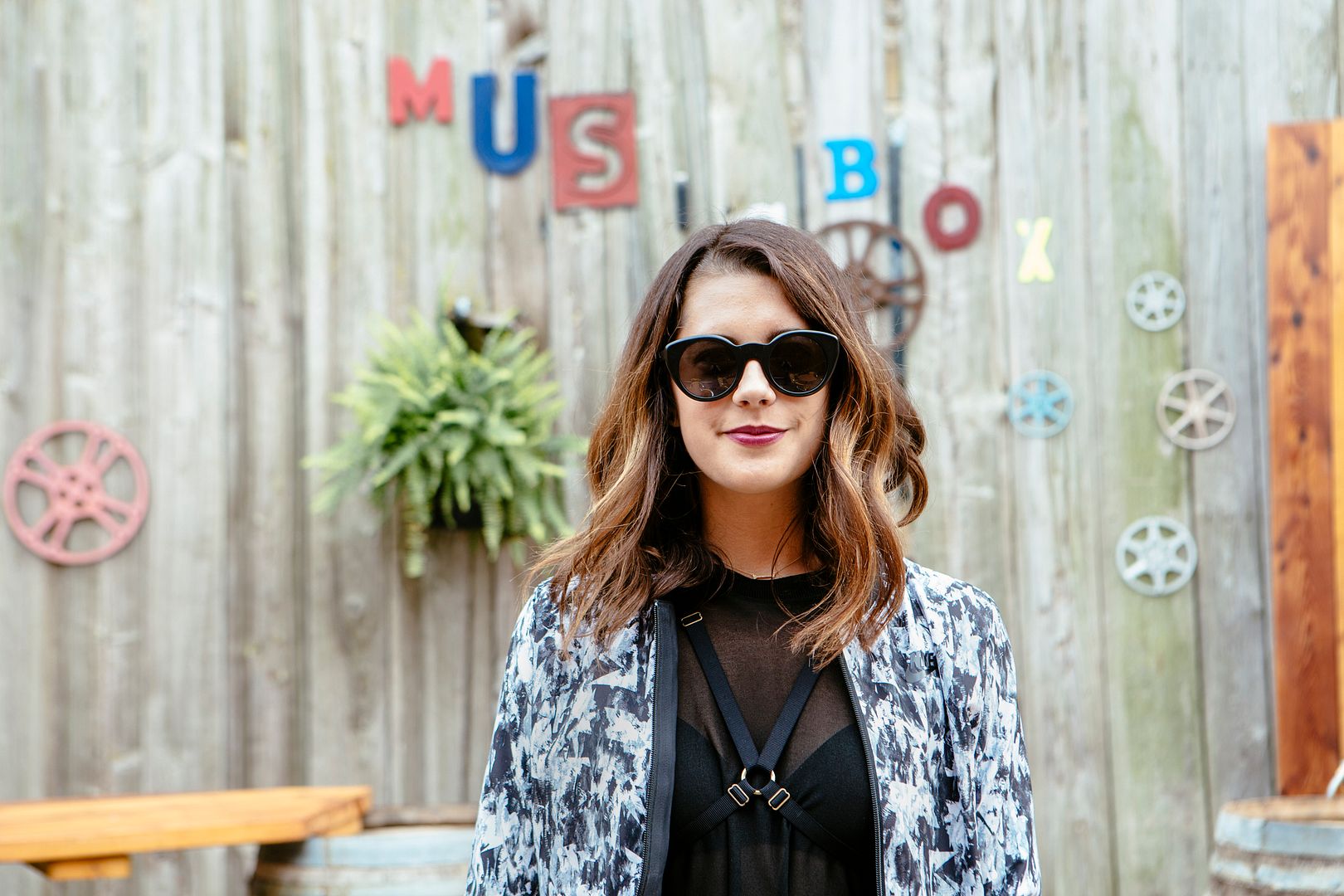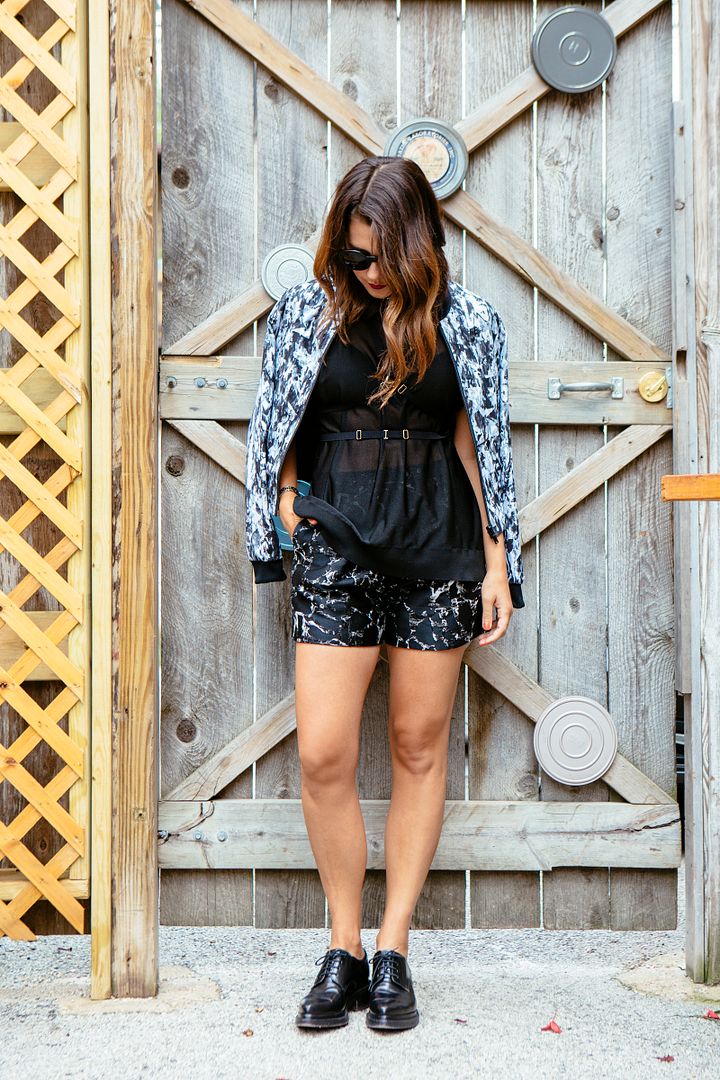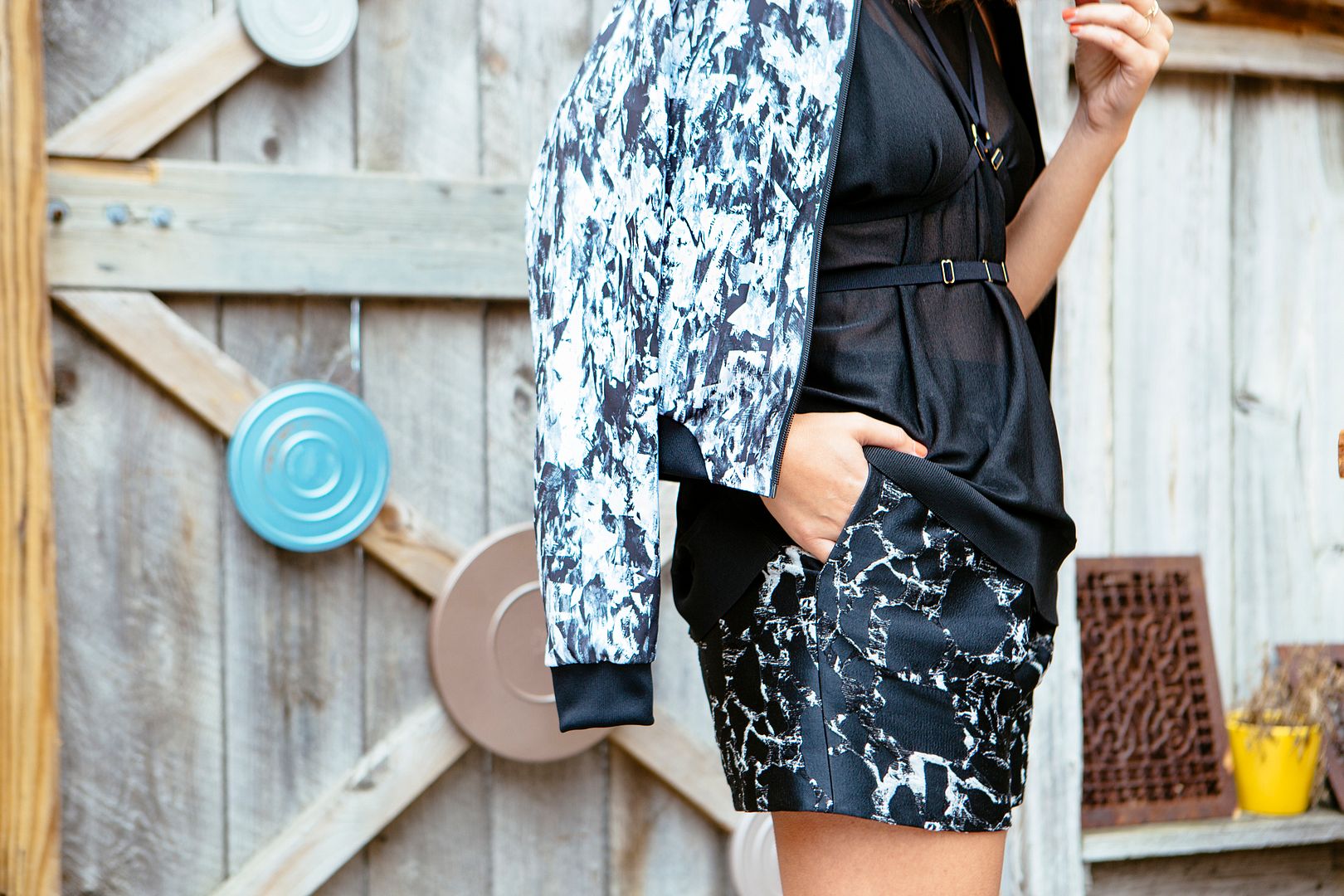 WHAT (am I wearing):
Top: Nina Ricci. Jacket: Nike. Shorts: Balenciaga. Shoes: Acne Studios.

WHY (am I wearing it):
Like I said, I guess I was inspired by this post. I've had this Nina Ricci top for a year or so now but it's such a pain in the ass to get on (which is probably why you've never seen me wear it). You have to literally strap in and it's definitely a two person job. I very rarely commit to purchasing such complex clothing but it's so badass, how could I pass it up? Surprisingly enough, this wasn't the first item of clothing I thought of when putting this outfit together. It was actually the last! It started with the shorts (which resulted from the Barneys sale). Because it's barely been breaking 70 degrees, I knew I needed a jacket so that's where Nike comes in. Bonus? This specific one is reversible, in case I ever need a plain black bomber jacket too (and you know I love a two-fer). So after I committed to a full-on black and white printed outfit, I had to decide what to wear underneath. It was between this top and a lace tee. I've been rocking lace quite frequently so I decided to try something different (with the help of some extra hands of course). Perfect timing as I was just discussing harnesses (although this one is actually connected to the shirt). Sort of an odd combination when you break it all down (see-through harness shirt + athletic jacket + Balenciaga shorts + oxfords) but hey, it works! (right?!)
Shout out to the Music Box Theater for letting us use their sweet back patio!
WHERE (can you get the look):
Photos by Heather Talbert
You might want to check out...