I never really understood the point of waiting in a line very late at night/way too early in the morning, in the freezing cold to get something discounted at even more of a discount…while possibly getting in a physical fight with some fellow shoppers. Why wait in line when you can shop from the comfort of your own home? Black Friday, Small Business Saturday, Cyber Monday…it's all the same really.
So if you're like me and don't do crowds but still appreciate a great deal, here's a look at my favorite sales going on today/this weekend.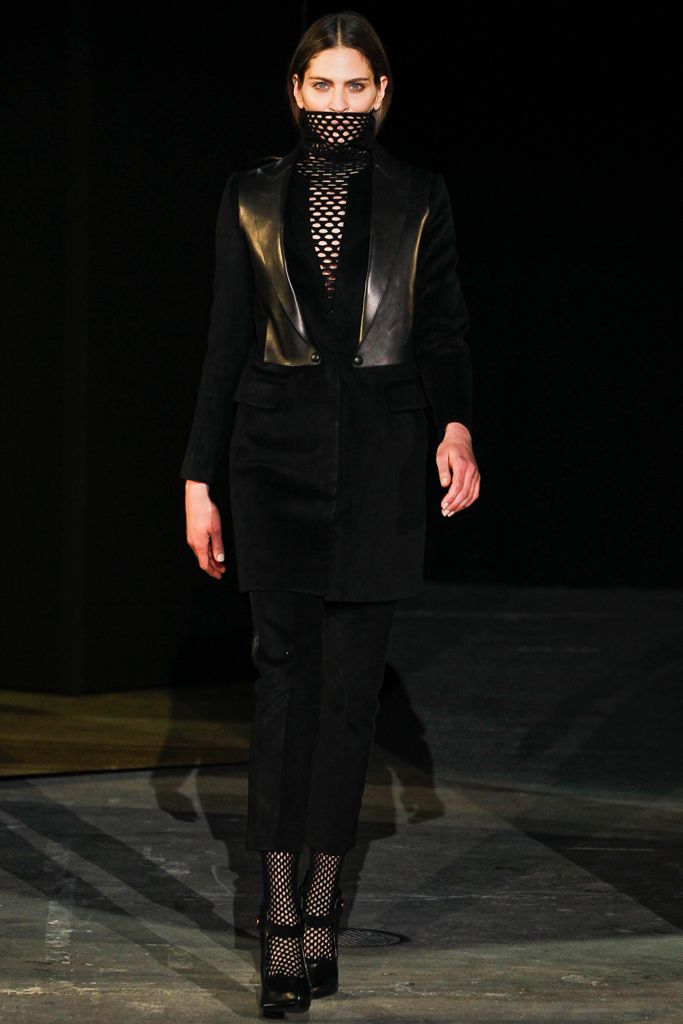 For your viewing pleasure: some all black Alexander Wang Fall 2012 for Black Friday (ps. you can shop Alexander Wang sale on Net-a-Porter here).
Speaking of Net-a-Porter, they're having a HUGE sale right now. Just about every designer is discounted…from McQueen and Prabal to Rag & Bone and Acne. You know that nervous/anxious/excited feeling when the guy you like asks you out? That's the feeling I get when I receive the "Sale now on!" email from Net-a-Porter. Not sure if that's a good thing or a bad thing, but it's true.
Some other notable sales going on right now that might come to good use whether you're shopping for yourself or someone else…
AHAlife is one of my favorite sites for gifts. You can get $10 off your 1st order + free shipping with code AHAHOLIDAY from 11/21-12/31. Also for today only (11/23) get $25 off your purchase over $100 + free shipping with code BLACKLUXE.
ASOS is having both a Black Friday and Cyber Monday deal. Today (11/23) get 20% off everything using code BLACKFRIDAYBONUS. And Cyber Monday only (11/26) get 30% off everything using code CYBERMONDAYSPECIAL.
BaubleBar is going for "the more you buy the more you save" type of deal. Today only (11/23) buy 2 Baubles, get 15% Off (code: FRIDAY15) buy 3 Baubles, get 25% Off (code: FRIDAY25) buy 4 Baubles, get 35% Off (code: FRIDAY35). Just buy all your friends jewelry this holiday season and you're golden.
Intermix is offering 15% off regular priced merchandise 11/26 only with code CYBER15.
Shopbop is going to be the death of me by doing this: Spend $250 save 20%, spend $500 save 25%, spend $,1000 save 30%, spend $1,500 save 35% when you enter code BIGEVENT12.
I've spent quite some time browsing these sites, so I picked my top 20 favorite pieces to gift a friend or yourself!
Photo via Style.com
You might want to check out...