Of course I decide to post these photos on a day it's snowing BUT you have to admit we've been having a very mild winter here in Chicago, and for that I thank mother nature…because WE DESERVE IT. Although it might be a little aggressive to rock no coat at all this time of year…a fuzzy blazer will just have to do the trick.
For now…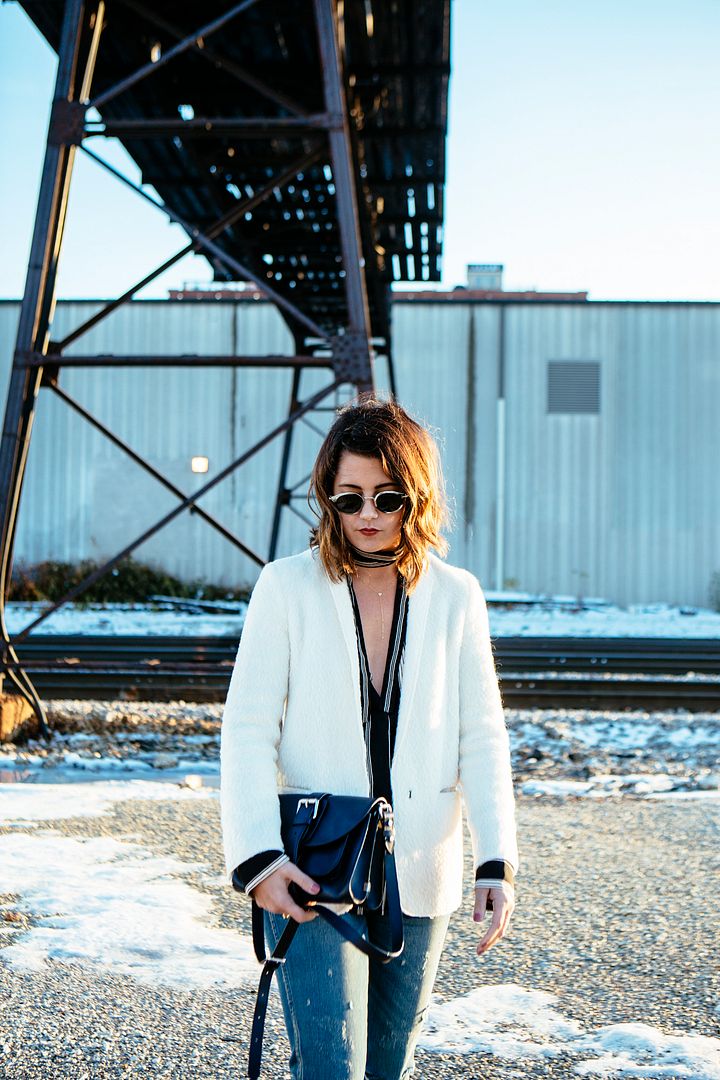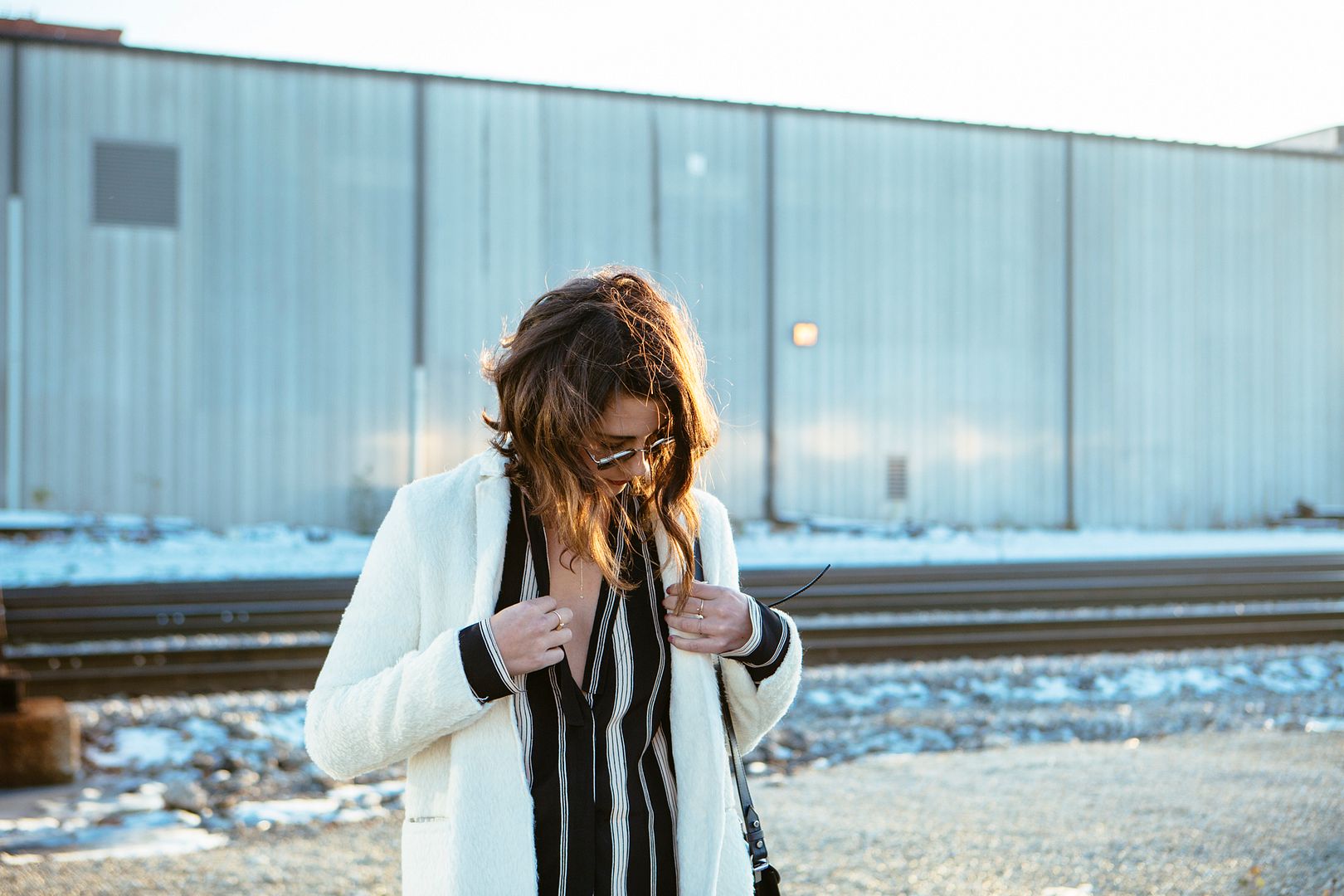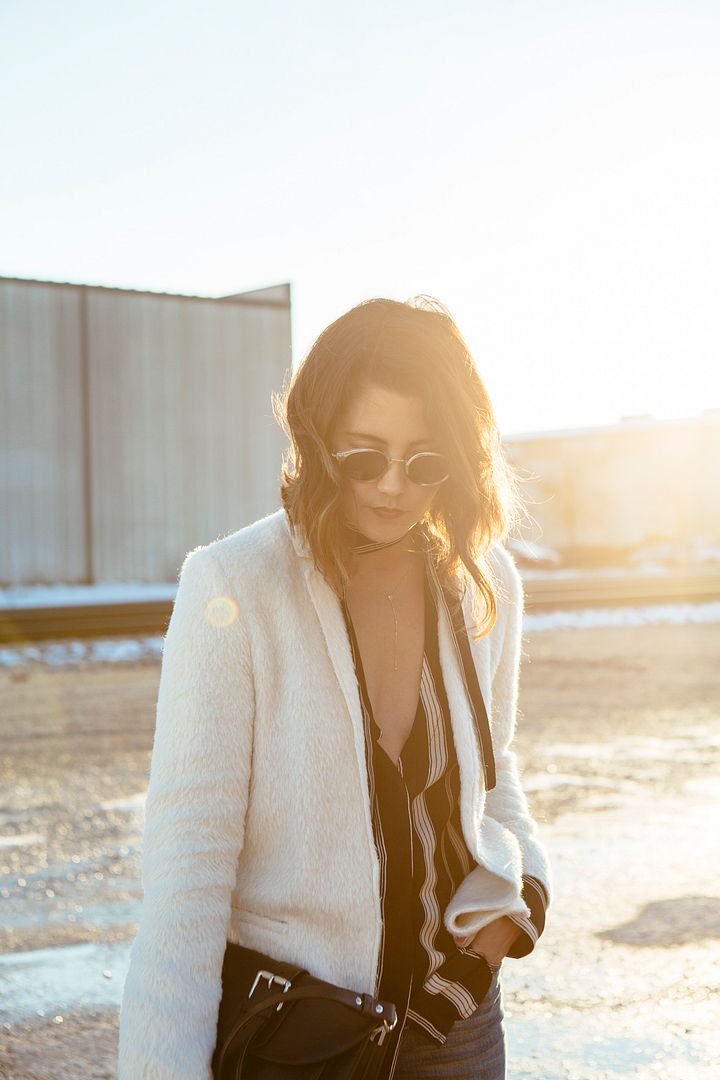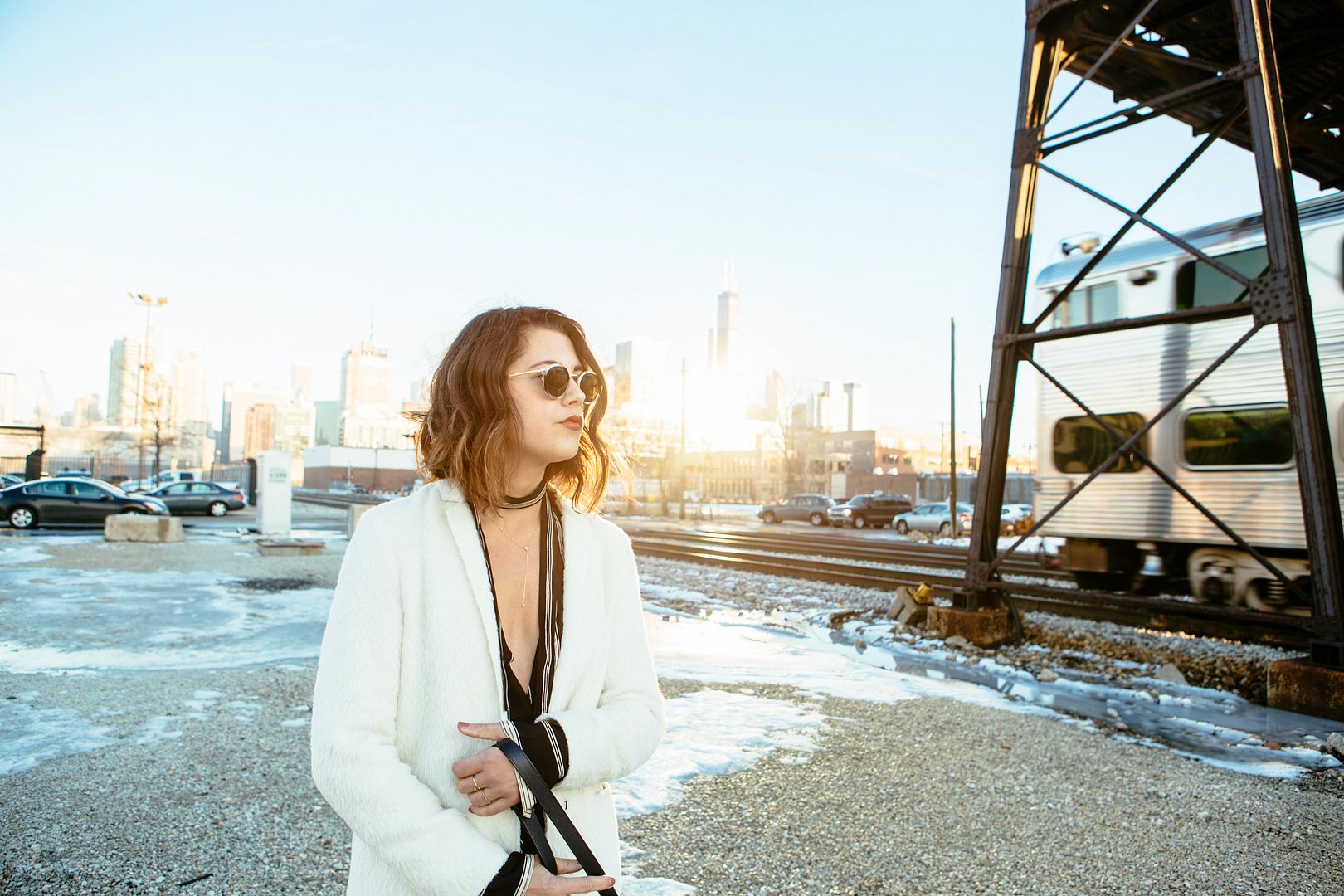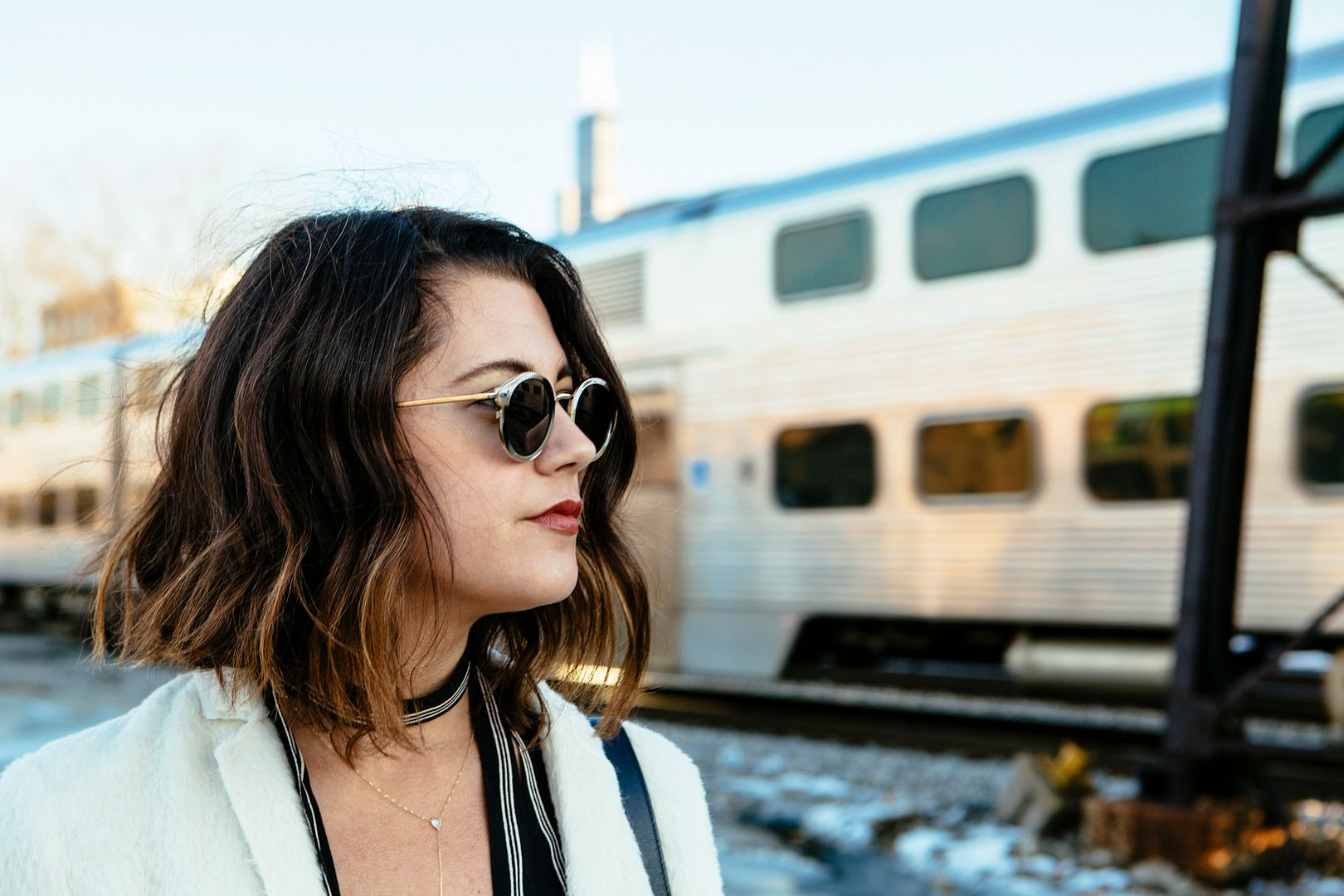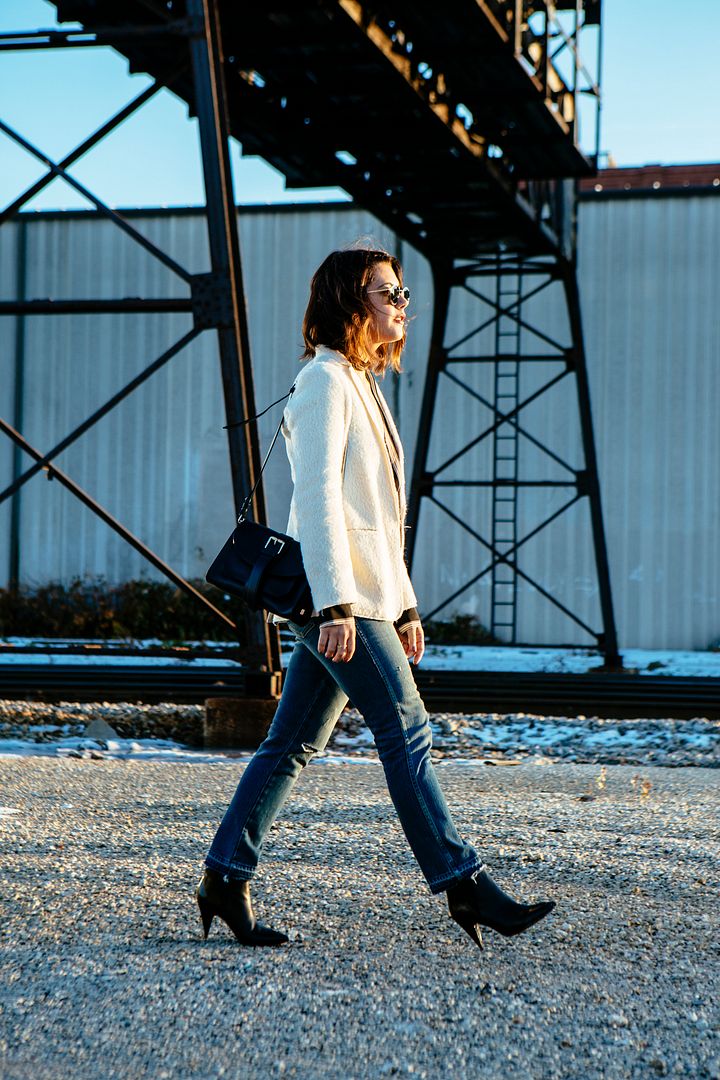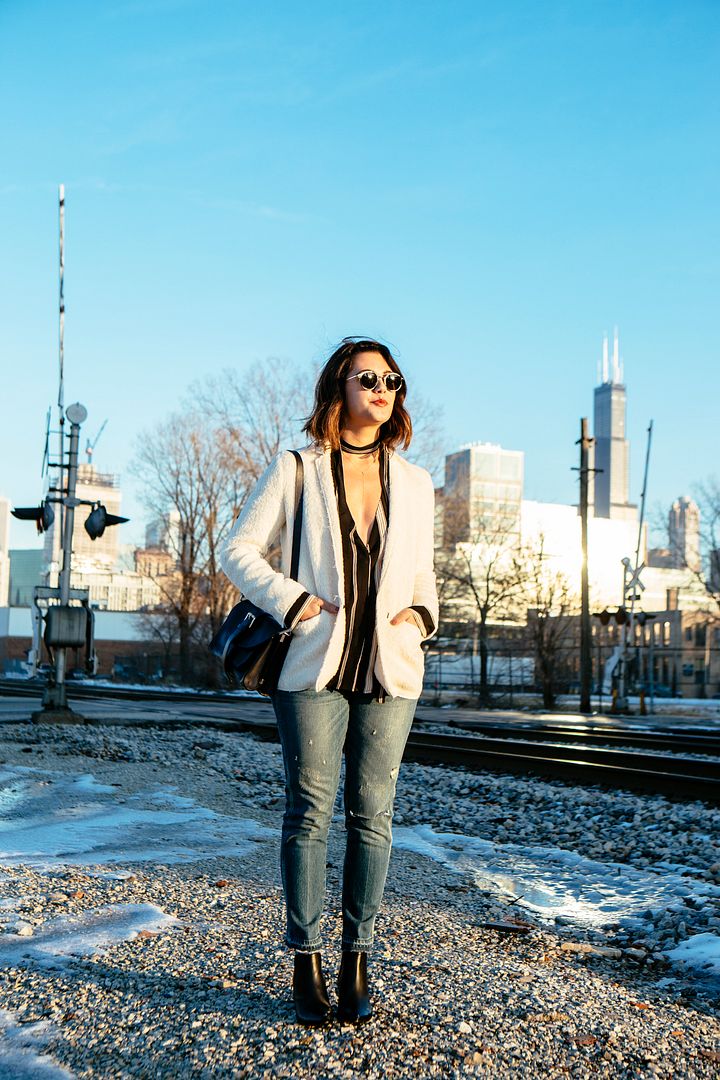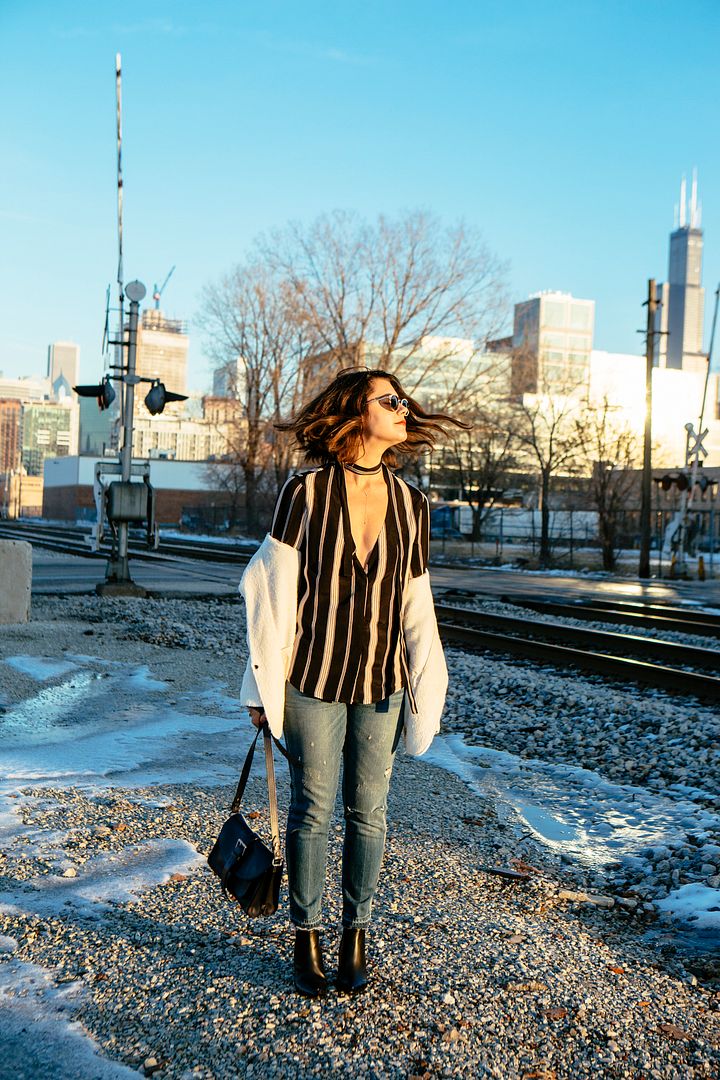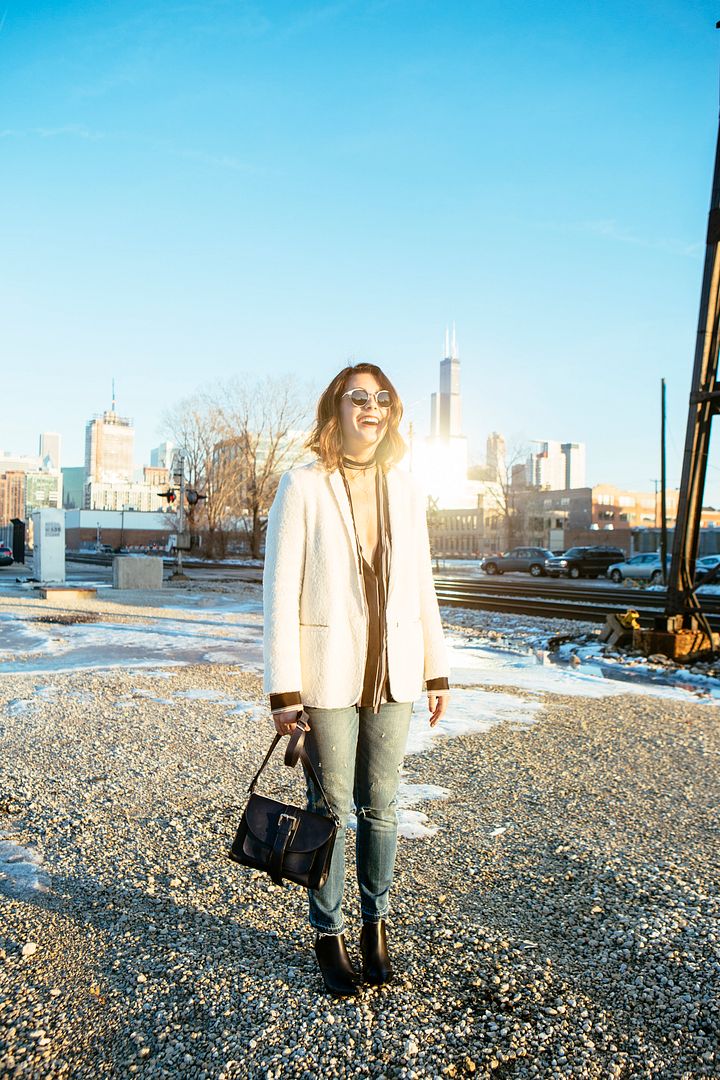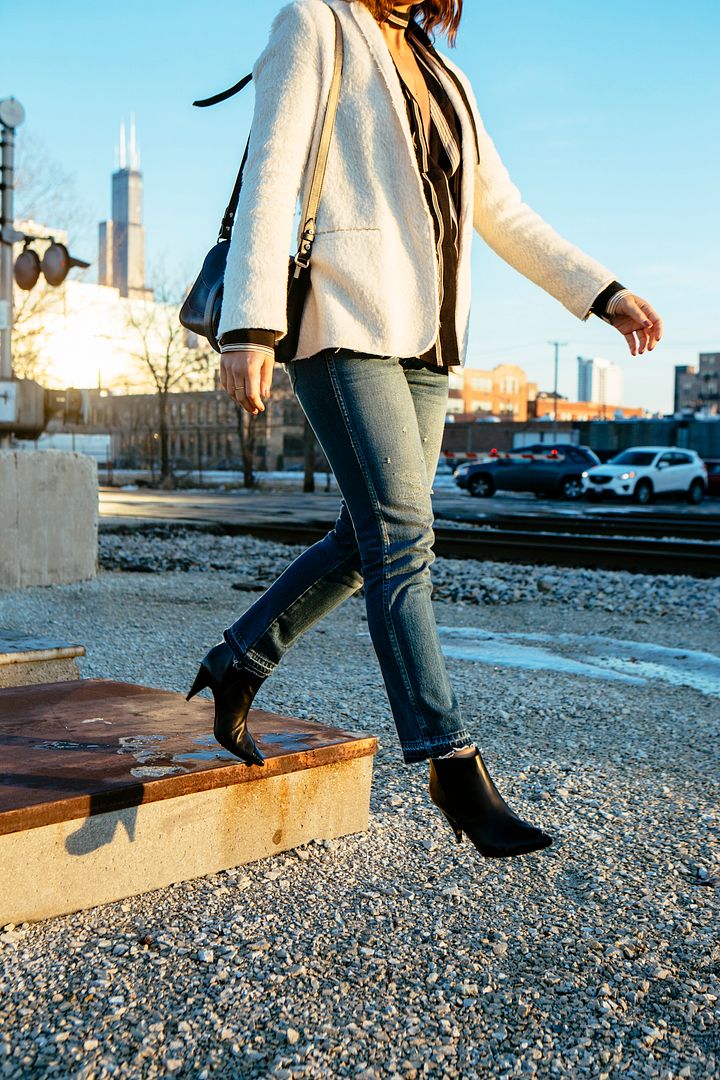 WHAT (am I wearing):
Jacket: Forte Forte. Shirt: Reformation. Jeans: AMO. Shoes: Pierre Hardy. Sunglasses: Celine. Bag: Proenza Schouler.
WHY (am I wearing it):
The fact that it's December and I've only had to bring out the big guns (re: the puffer and the Acne) less than ten times is pretty remarkable for Chicago. And when you get one of those extra nice days you just have to go for it…which I decided to do here. I already told you about my new-found love for fuzzy blazers (you can learn a lot about your personal taste while traveling) so now I'm going to SHOW you. It's actually quite warm for something that's not really a coat or a jacket…so that was definitely a starting point. I finally made my first Reformation purchase (trying to not buy the entire website's stock was quite a challenge) — the Eldridge top. It is a little low for what I'm used to (nothing a little boob tape can't fix) but I couldn't pass up the neck tie detail. It's like a skinny scarf, only attached! All paired with those damn jeans I can't stop wearing on Instagram (or in real life…yes, Instagram can be real life too!) and ankle boots…and what do you know? It's barely winter!
WHERE (can you get the look):
Photos by Heather Talbert
You might want to check out...