I have no idea if this is a legitimate website so I'm not sure how cool or uncool this makes me but…I recently found out ChiCityFashion is a finalist in the fashion/beauty category for the Thirteenth Annual Weblog awards.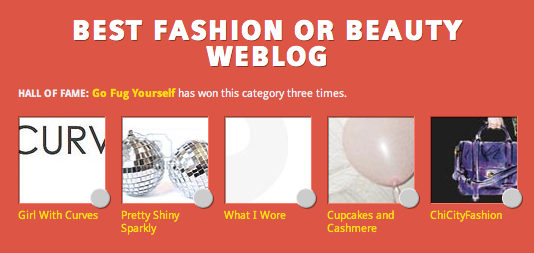 The fact that I'm even included alongside the OG of style bloggers What I Wore and the oh-so-perfect-why-doesn't-my-life-look-like-hers Cupcakes and Cashmere….is pretty exciting.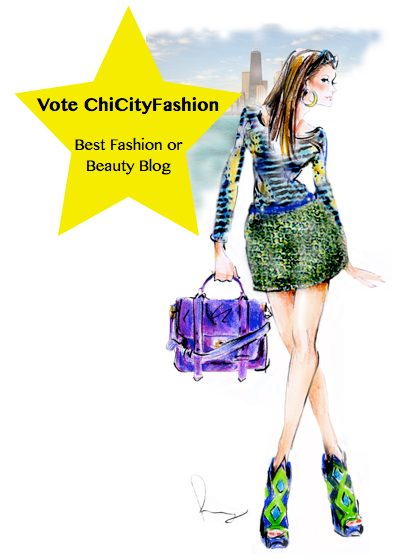 Voting is open until March 17 and the winners are announced on March 24. The last time I won something it was guessing how many Tootsie Rolls were in the jar in 1st grade. It was a proud moment, but this could be prouder. Would appreciate your vote. And if you share with your friends, I wouldn't hate that either. Click here to vote.
THANKS ALL!
You might want to check out...