When you read this title you're probably thinking "is she going to dress up like the American flag?" The answer is no…but I am sporting some of those elements today. Just minus the red and blue, plus leather.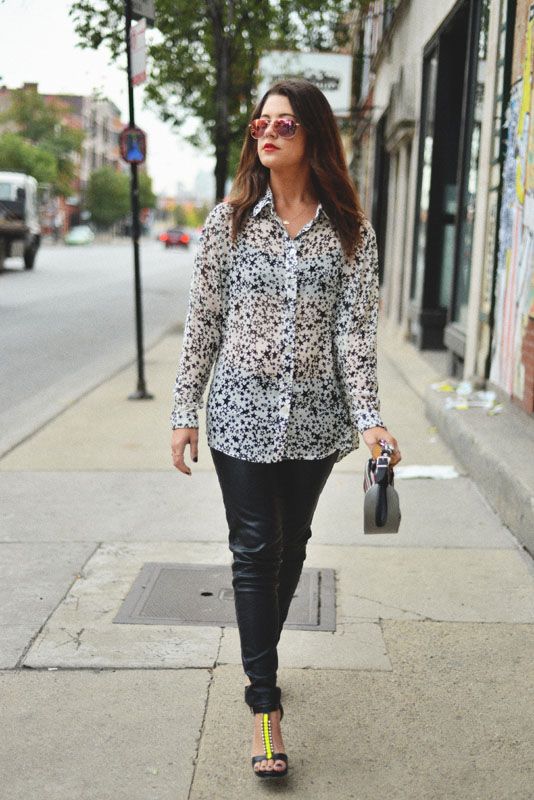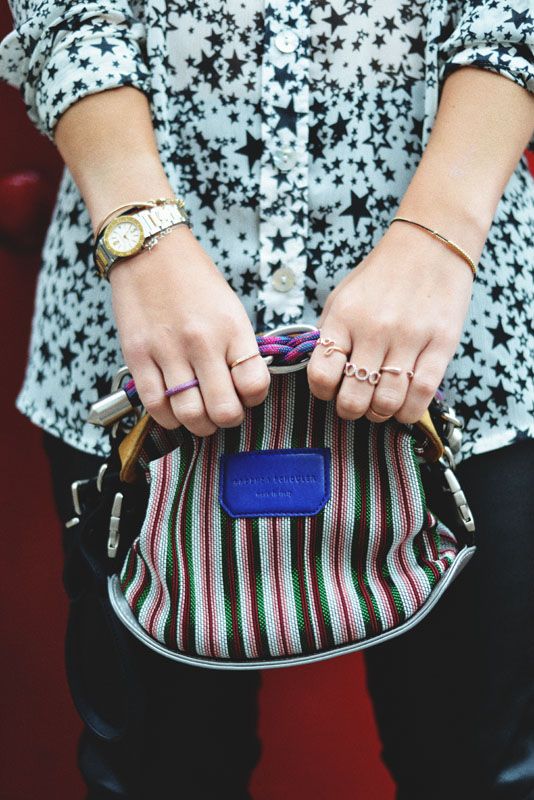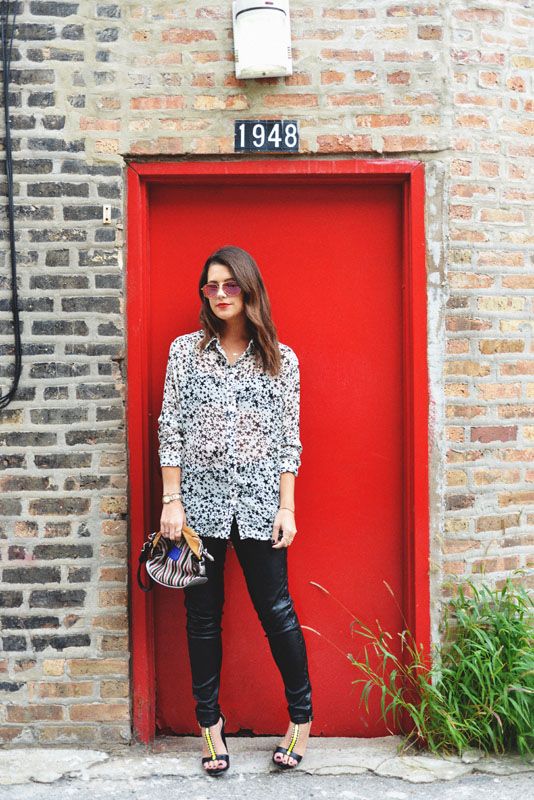 WHAT (am I wearing)
Top: Helene Berman. Sunglasses: Oliver Peoples. Bag: Proenza Schouler (no longer available). Pants: The Row. Shoes: Opening Ceremony. Rings: Dana Rebecca, Avanessi, Vale, Jules.
WHY (am I wearing it):
Mixing prints can be a challenge because there's so many ways it can go wrong, so I'm always looking for a way to make it right. Who knew stars and stripes could go so well together? Although I love color, my favorite way to utilize it is in various pops. All of my clothes here are black and white but adding the neon in the heels, the bright lips and the darker stripes in the bag add just the right about of color without going overboard.
WHERE (can you get it):
You might want to check out...