You know those days where your hair just isn't cooperating and there's nothing you can do about it? Thankfully, this month's CCF Loves has found the solution (and is making it happen right here in Chicago!) Meet Blohaute founder, Amanda Diedrich.
Now the idea of anything on-demand is no new news. In fact, we expect everything to be on-demand at this point, right? And Amanda is making that happen (in the hair department) with her app / website, Blohaute — on-demand braids / blowouts so you'll NEVER HAVE A BAD HAIR DAY AGAIN. Bold statement I realize, but it's true. So let's get to know the brains behind the hair operation, Amanda Diedrich.
Why Chicago?
I have always been a Chicago girl. I grew up in the northwest suburbs, and moved downtown about 6 years ago. It was the best decision I have ever made for my career. There is just so much more opportunity/ creativity in the city, especially in the beauty industry. I love being surrounded by so many talented people. And let's face it; if it weren't for me becoming a city girl, Blohaute wouldn't exist.
Top three favorite things to do in the city?
#1 has to be 100% hanging out in my neighborhood (Bucktown). I love everything about it. So much that my husband and I rarely wander outside of the Bucktown/Wicker Park limits. We are total creatures of habit.

#2 definitely is touring the city for the best Mexican food. Better yet, tacos. We love tacos. And we are always on the hunt.
#3 obviously goes to spending time with my dogs (aka my children). When my husband and I aren't working or eating, chances are we are either at our local dog park or walking the pups on the 606 trail.
What's the most memorable moment in your career so far?
Hands down the day I decided to take the leap of faith to leave the salon world and start my own beauty business. I had no idea what I was doing, but I knew that I was losing my love for hair so I needed to make a drastic change. If it weren't for that I wouldn't have Blohaute and better yet I would've never had the opportunities I have now. Like being able to travel across the country teaching my styling techniques to all types of salons.
Any advice for those looking to develop their own app (beauty or not)?
Do your research! There are so many "developers" out there, take the time to really figure out what it is that you need. Don't just commit to a company because they have a good resume. Make sure they truly understand what it is that you are trying to create, and better yet, make sure they believe in it! That was for sure a BIG learning process for me.
What's your favorite hair trend / style for fall?
Although I don't think I could take the plunge, I am absolutely loving the bangs trend that is coming back (see below, via Nasty Gal). Textured / pieced out bangs with a good flatiron bend in the hair is going to be the go- to fall / winter style. And of course a good ponytail never gets old!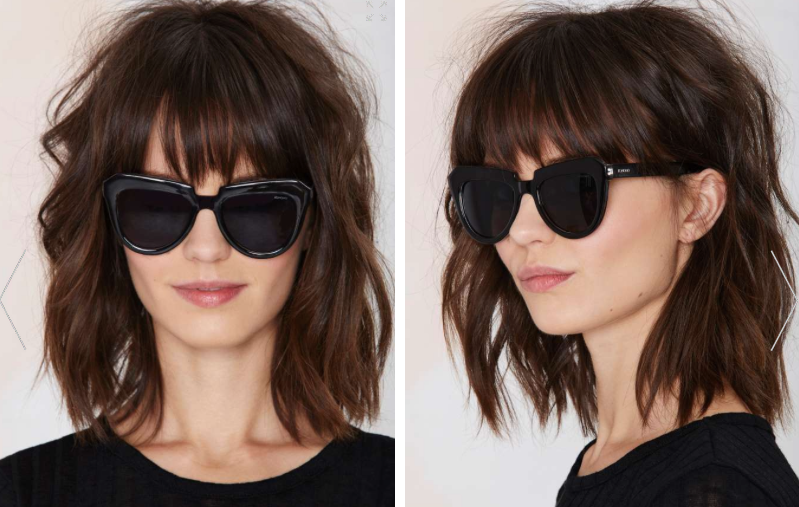 Ugh those bangs are so good.
Be sure to check out Blohaute and download the app!
You might want to check out...