You know I love a good trend that's not really a trend at all (even better when said trend can be worn in any season). So what's on today's agenda? I can tell you, it's definitely making me blush!
The whole pops of pink thing has been in and out as a trend for the last year or so, but it looks like the lighter end of things are here to stay. What's great about this specific hue (although there's still a variety within the blush spectrum) is that it's a neutral. Just like black, grey, and tan…blush can be worn with just about anything. It's nice to have another option besides our typical neutrals, so incorporating blush into your wardrobe just gives you more outfit options. And how can you say no to more outfits?!
Now why it's "especially on trend" now is that there were a ton of designers showing the color for Resort 2016. Also how funny has Resort gotten now? I've talked about it on Fashion Friends before but it's sort of comical that what was once a season for those winter jetsetters to have something new to buy, is now a combination of every season.
Whether you want an oversized Chanel dress, a Jason Wu fur coat or a Max Mara matching set…you can have it all (thanks Resort!)
When it comes to color and season, it was always light colors in spring / summer and dark colors in fall / winter, which is still sort of true…but blush is truly a seasonless hue (check out that poetry). I probably wore it more this past winter than I ever have.
I dig it paired with black for an edgier look.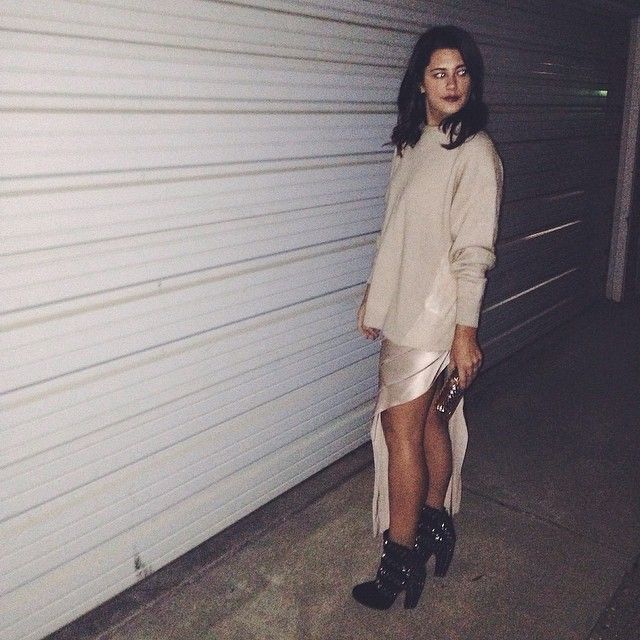 Or monochromatic (although you'd have to find the right shade for your skintone, as blush is just a pinker form of nude).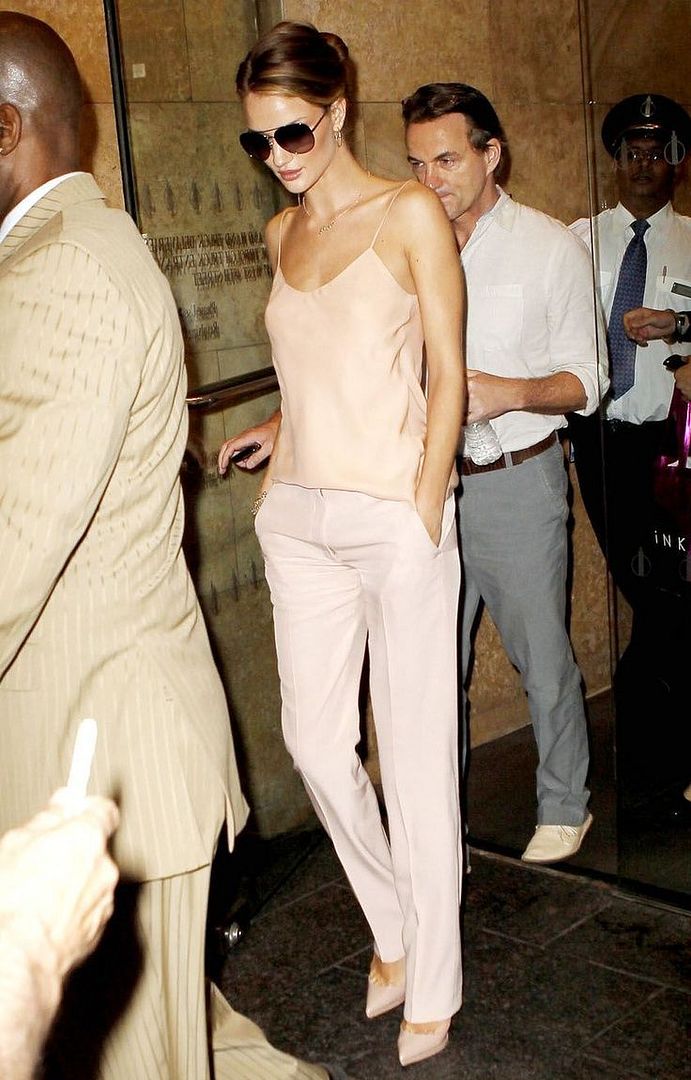 But if I were to choose anything in the category of blush to get my hands on now…I'm really in the market for a blush coat (even though it's June…why on earth am I thinking about coats?!) Again, it's just a nice neutral that's not black or grey. Plus it's chic as F.
Like I said, blush isn't necessarily a trend because I don't think colors will ever go out of style (except brown…let's leave that in the 90s, please). But when something happens to be on-trend, you at least have more options to incorporate into your wardrobe. Now, will you be doing so this summer? Fall? Winter? Ever? AM I MAKING YOU BLUSH?
If you are in the market for a new neutral (for all seasons!) I got you covered…
Images via Pinterest
You might want to check out...