Sick of wearing the same hairstyle everyday? (guilty!) Looking for something easy to change it up? (yes!) Hoping for a style you can wear for a couple of days without having to do any touch ups? (obviously!) THE ANSWER IS HERE.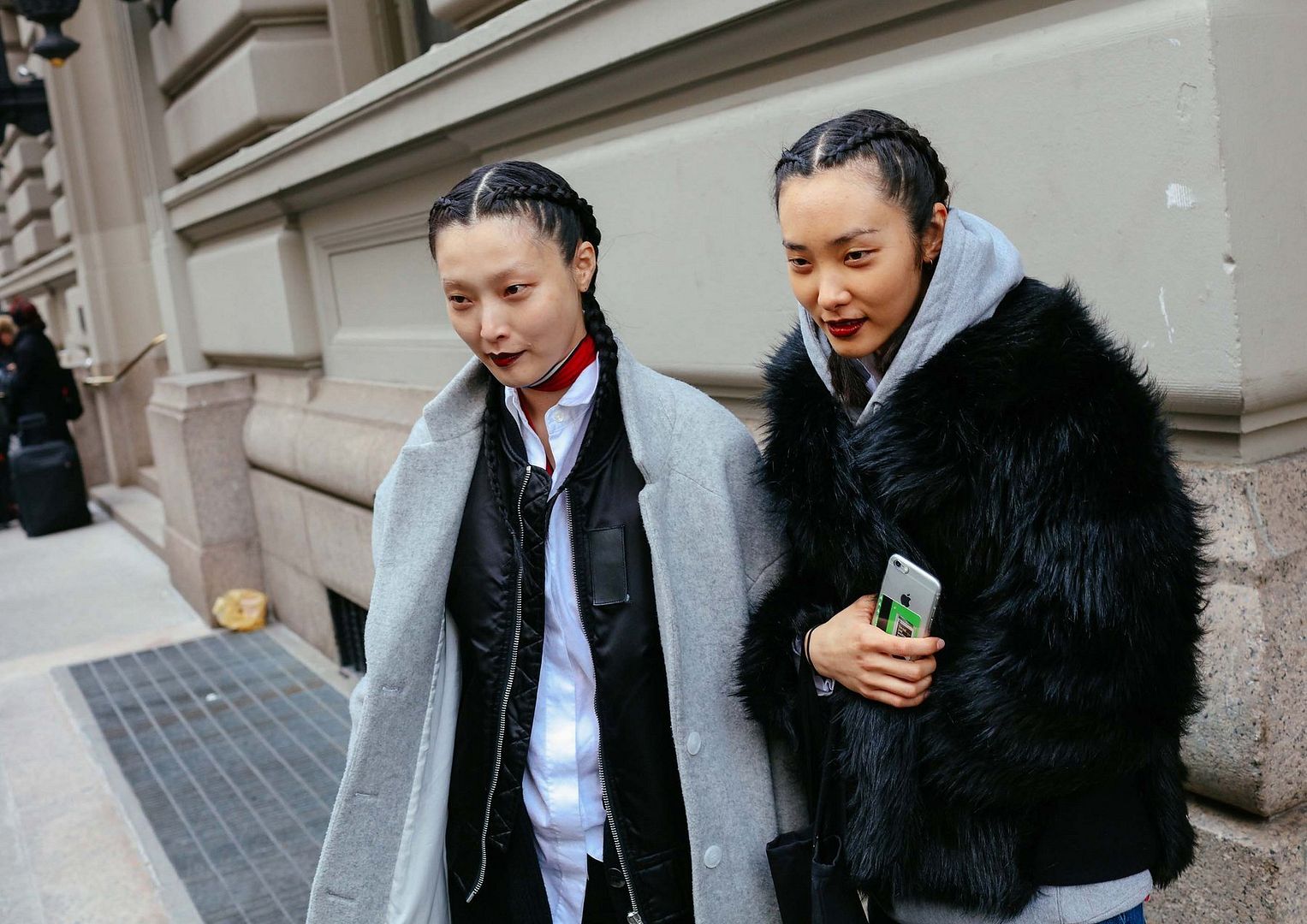 Boxer braids are having a major moment right now (on the runways, the streets, on celebrities, etc.) and if you're a fan, you can thank Kim Kardashian for that.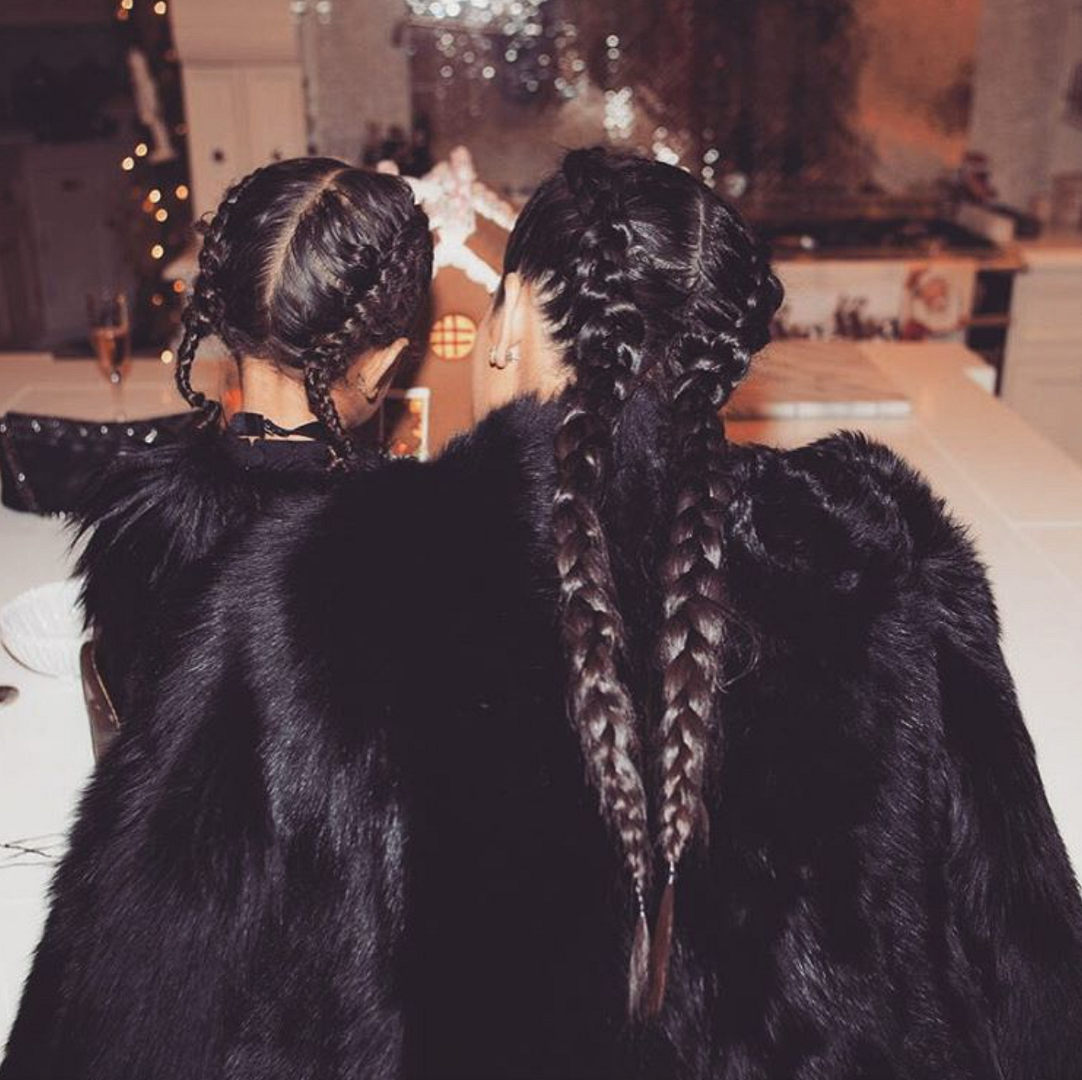 She posted this photo on Instagram of her and North around Christmas, and now you can't look at a blog without seeing this style replicated. It also doesn't hurt the situation that Kim has worn these braids several other times since (or maybe it was once and she just kept posting pictures of the same outfit…which is very likely).
Now I'm not one to preach "whatever Kim Kardashian does, you should do too" because then we'd all be wearing latex dresses and have sex tapes (ohhhhh yes I went there). But it's not just Kim who's on board. Here's a few beauty looks that JUST walked the runways this fashion month.
Ulla Johnson taking the braids in more of a school girl direction for Fall.
Sally Lapointe twisting things up (quite literally).
A Détacher going in a bit of a different direction…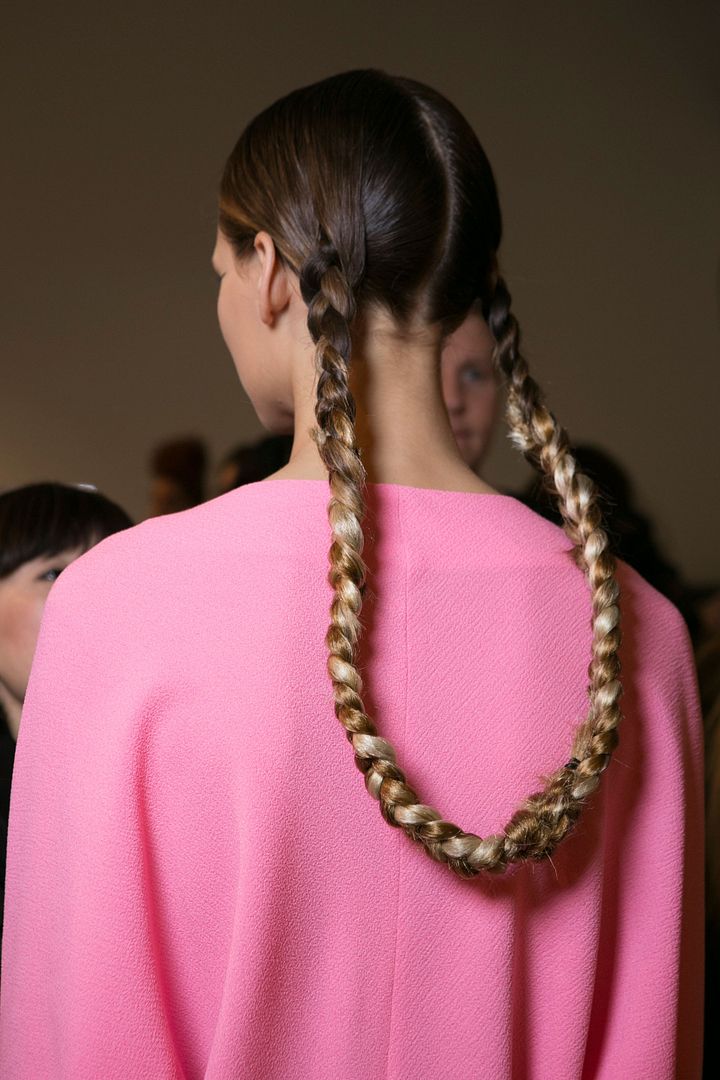 It all comes full circle…right?
Creatures of the Wind getting down with some double braids.
I would love to tell you "here's a trend" and "here's how to get the look." But considering I can barely regular braid my own hair, there's no way I can tell you how to pigtail French braid your own hair. So for my fellow lazy girls, I would either 1) enlist a friend…it's easier to braid someone else's hair, and for some reason, friends just love to braid each other's hair or 2) head to your nearest blow dry bar, as they should easily be able to do this for you. I'll probably end up at Goldplaited to see if I can make this happen (although my hair is much shorter than anyone featured here today so I'm not sure how it will turn out…will keep you posted on Snap / Insta).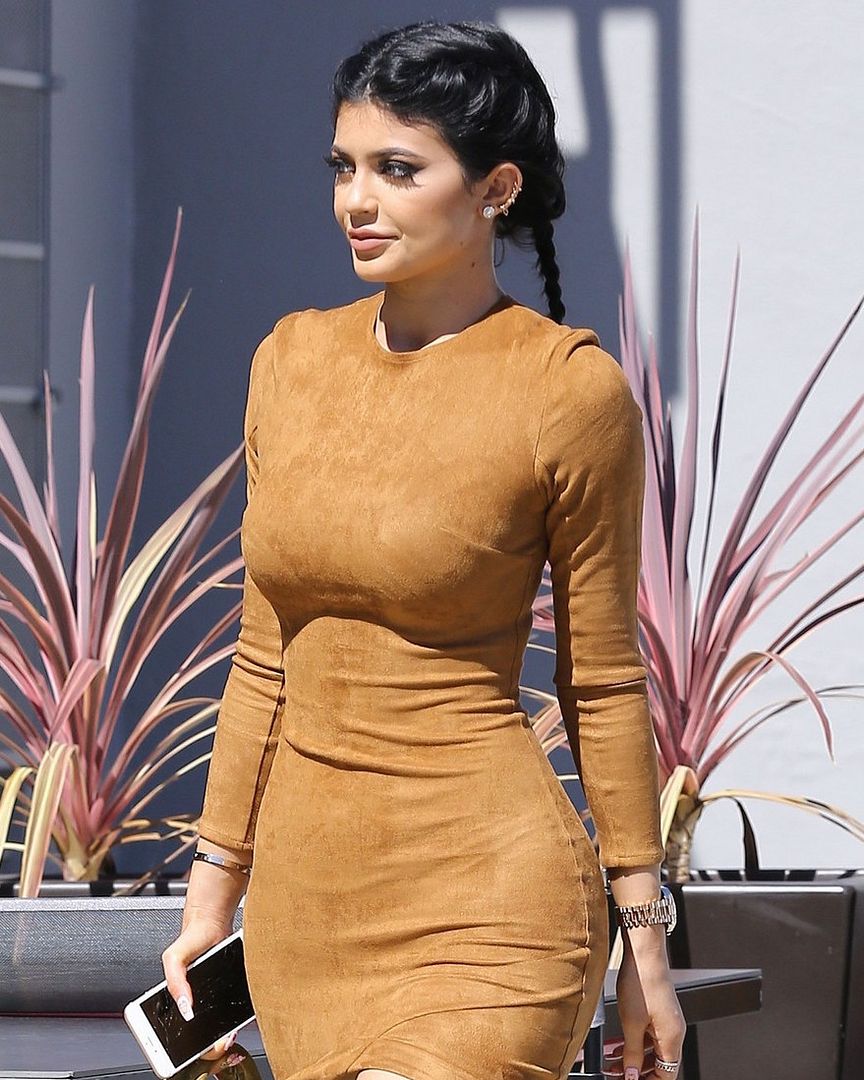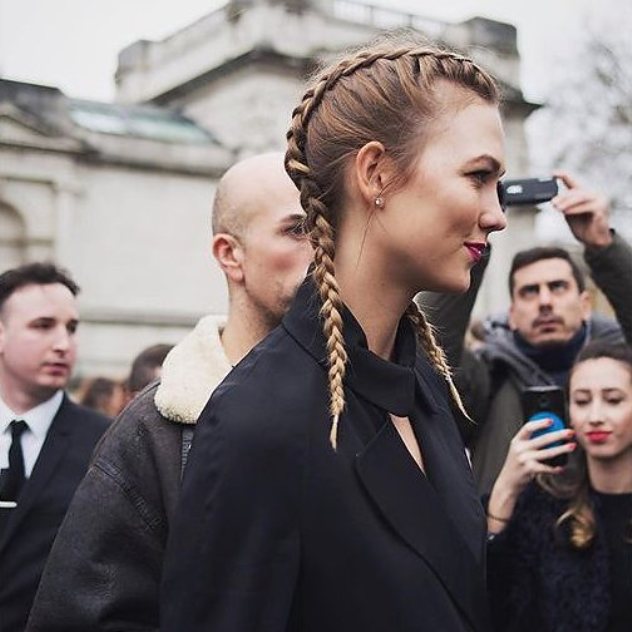 The best part about a style like this (besides the fact that you can wear it from the gym to out at night with a sick jumpsuit and a red lip…clearly I have a vision) is that you can definitely wear this for a few days…and it should stay in place pretty well. And if it gets messed up a bit while you're sleeping, that's even better (as I much prefer a messy hairstyle as opposed to a polished one). If you try this look yourself, or get it done, and it's too tight, just pull on the braid loops a bit and maybe add in some texturing spray (Oribe is my favorite, Bumble and Bumble is great too, and I'm also into Ouai variety right now).
And if you have any interesting highlights right now or are doing something colorful, you better get your braid on ASAP and PIN THAT SHIT…because you know the Pinterest world is going to love it.
So what do you think about the boxer braids? Would you wear this style? If so, how would you rock it? Any particular variations you're a fan of?
Images via Vogue, Pinterest, WWD & CFDA
You might want to check out...