I recently received a lovely package from Skirt PR that I absolutely could not wait to open…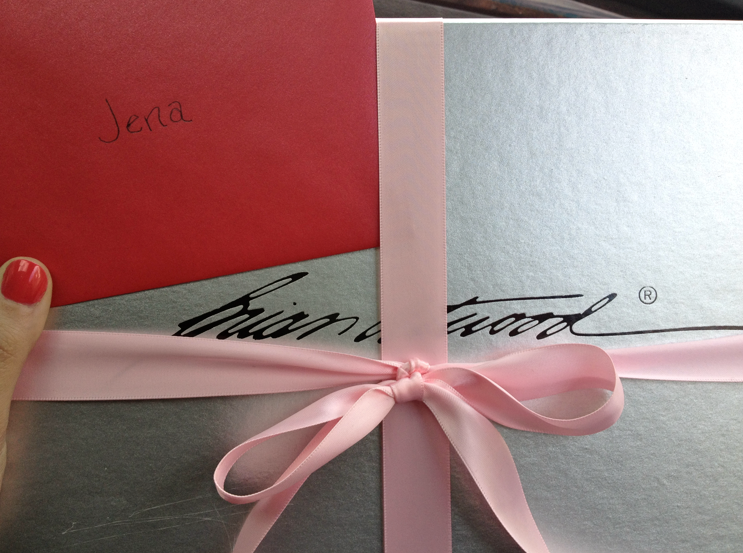 It's a gorgeous Brian Atwood clutch from his new line of handbags, sold exclusively on Gilt!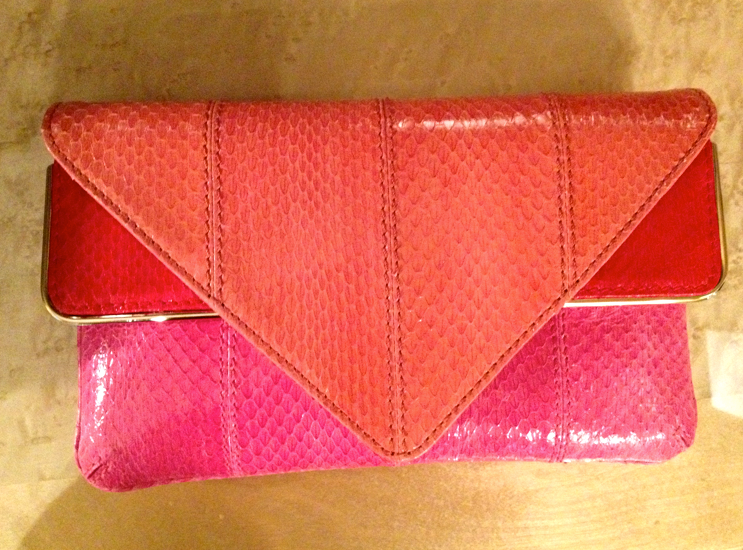 So when I was getting ready for the Swarovski event Tuesday night, I knew I'd be basing my outfit around this amazing bag. All black. Colorful accessories. But nothing to take away from the clutch. So here it goes…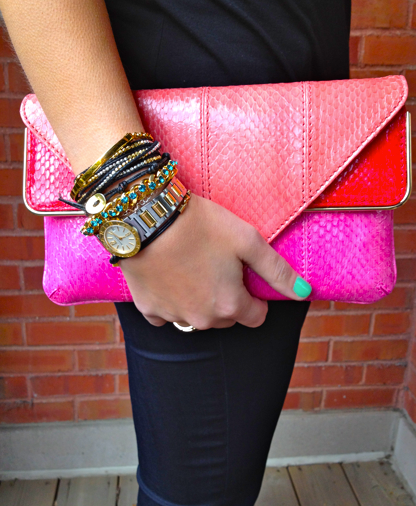 Top: Kova &  T. Pants: Rag & Bone. Shoes: Proena Schouler. Cuff: Alexis Bittar. Other Bracelets: Stella McCartney, Chan Luu, Dannijo, Nina Nguyen. Rings: Cartier, Dana Rebecca, Avanessi, Gucci.
So off to Swarovski I go! This event was to celebrate the unveiling of an exclusive window installation created by students of the Fashion Body & Garment Master's Program, mentored by Nick Cave, of the School of the Art Institute of Chicago.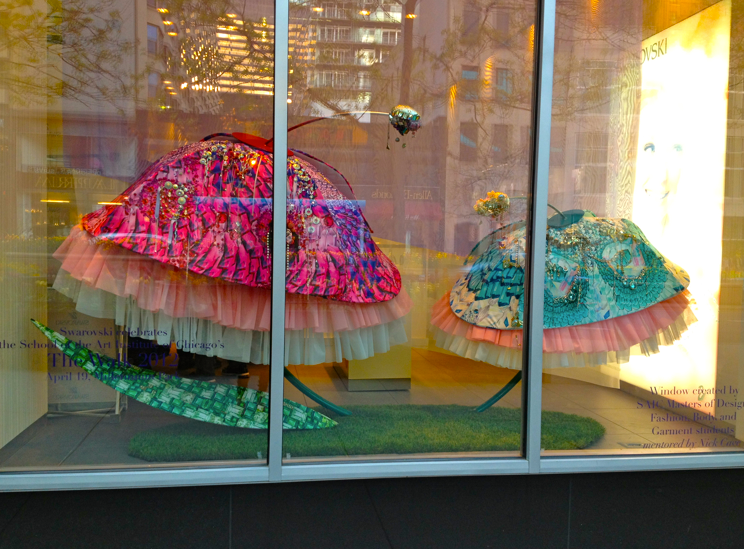 How awesome are the windows?!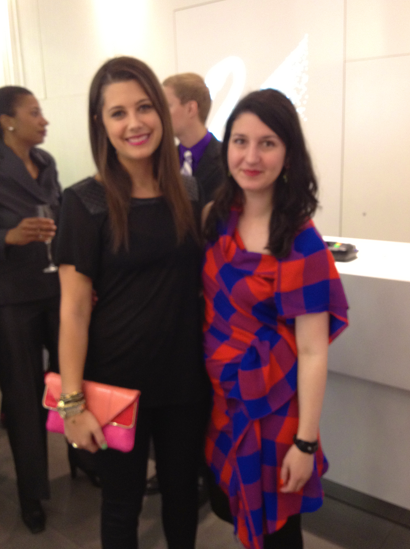 It's not a Chicago fashion event without running into Amy of Chicago Street Style!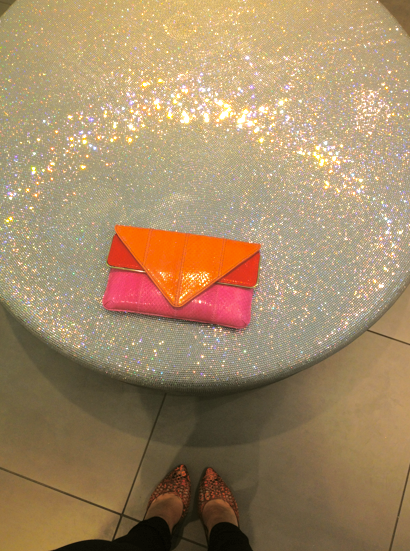 Loving the Brian Atwood clutch on this sweet Swarovski ottoman!
—
The event was really cool. I love the new windows and let's be honest…how can you not love being in a store that sparkles?
You might want to check out...