Right before I left for London, I shared with you some of my favorite British fashion designers but because there were too many to fit into one post, a part 2 was definitely in order. So now that I'm back in the states, I'm just going to continue to gush over how much I love the fashion in London and also how fantastic it is that the city supports their ever-growing fashion scene (Chicago, take note).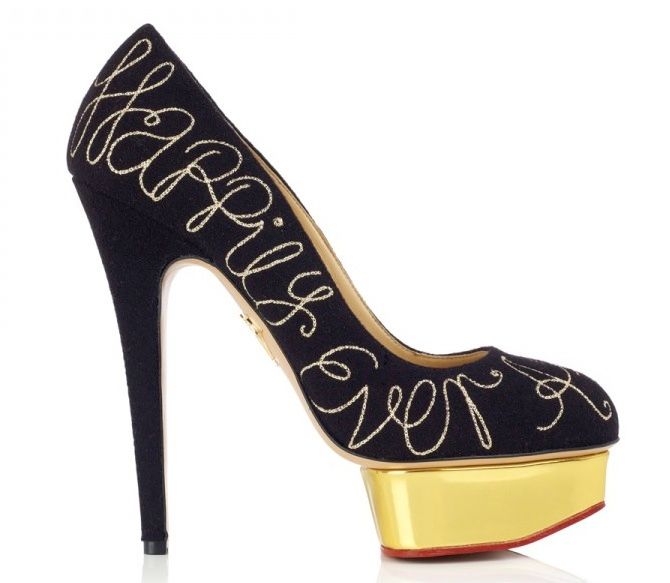 WHO (is the designer): Charlotte Olympia
WHY (they are awesome): It's the designers who really think outside the box that I appreciate the most and no one does out-of-the-box accessories like Charlotte Olympia (real name: Charlotte Dellal, sister of Alice Dellal…the face of Chanel's Boy Bag, in case you're wondering). When you create things like cat flats and popcorn bags, you're clearly going to get people's attention. Whether or not you would actually wear Charlotte's creations, you can't help but admire the whimsy. Just look at her latest collection…how can you not smile?
WHERE (can you buy): Bergdorf Goodman. Net-a-Porter. Nordstrom.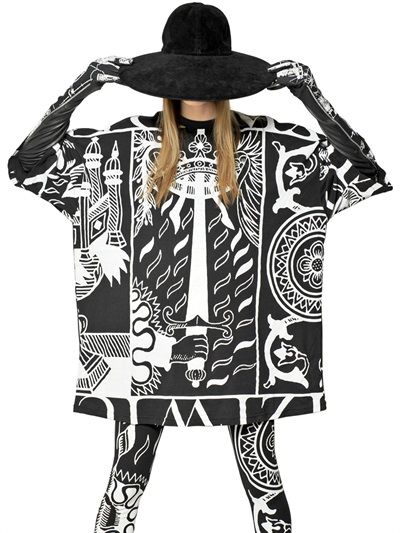 WHO (is the designer): KTZ
WHY (they are awesome): This isn't the first time I've raved about KTZ on ChiCityFashion. KTZ is one of those brands that's ridiculous, awesome and ridiculously awesome. Definitely streetwear-inspired but so much more than a snapback or an oversized tee. Having both a menswear and a womenswear line (although you could say that the two could be used interchangeably) as well as clothing and accessories, there's a lot of options in the world of KTZ. Although if you're style fits in the categories of minimalist, preppy, boho or feminine…then this is not the brand for you.
WHERE (can you buy): Opening Ceremony. FarFetch. Ssense.
WHO (is the designer): Christopher Kane
WHY (they are awesome): I could tell you Christopher Kane is great because he's won many prestigious awards like the Harrods Design Award in 2006 or New Designer of the Year at the British Fashion Awards in 2008, and he's so awesome that Donatella Versace hired him as creative director for Versus when he barely had his own line (a position he left just under a year ago), but if you take a few minutes to browse his collections online, in stores or on Style.com, you'll see why people can't get enough of him. He's one of the few designers where I really have no idea what he will produce each season and I'm always intrigued and surprised by what he comes up with for his collections. When it comes to Christopher Kane, the possibilities are truly endless.
WHERE (can you buy): Matches Fashion. Barneys. Net-a-Porter.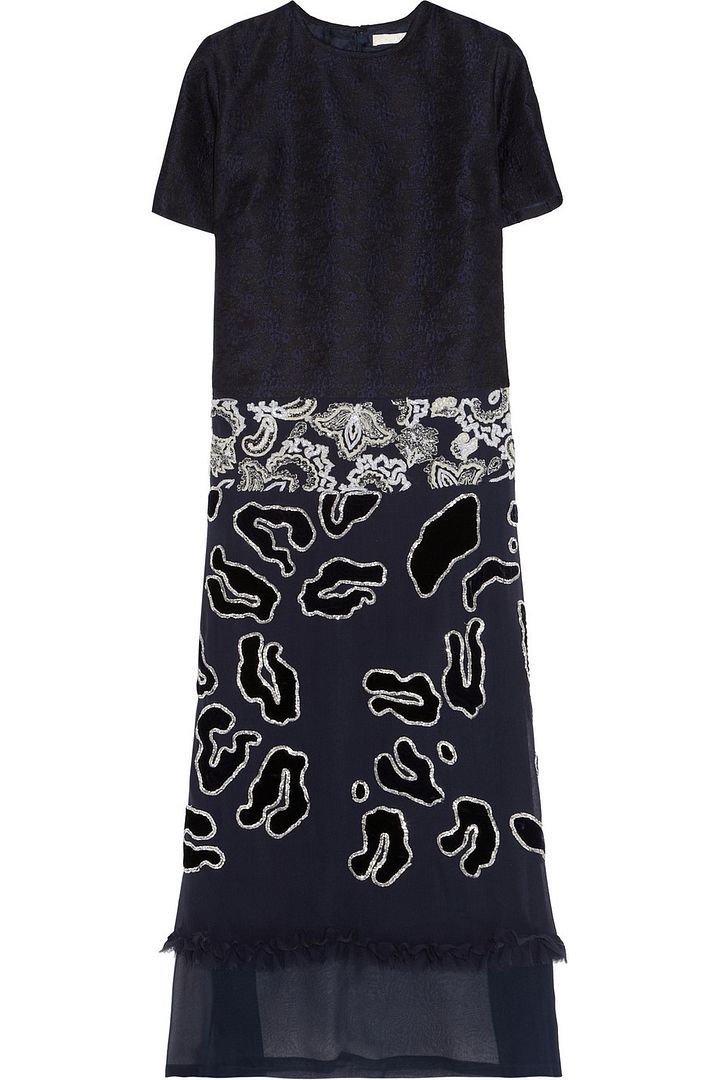 WHO (is the designer): Michael van der Ham
WHY (they are awesome): When you're as talented as Michael van der Ham and can put "working for McQueen" on your resume, you're going to go places. His designs are non traditional, which seems to be a theme with the British fashion designers. His signature is mixing unusual fabrics, and coming from someone who especially enjoys various textures and materials in one garment, I'm going to be on board with this designer. He even makes me love camo (which I'm not a fan of, otherwise).
WHERE (can you buy): Luisa Via Roma. Ikram. Net-a-Porter.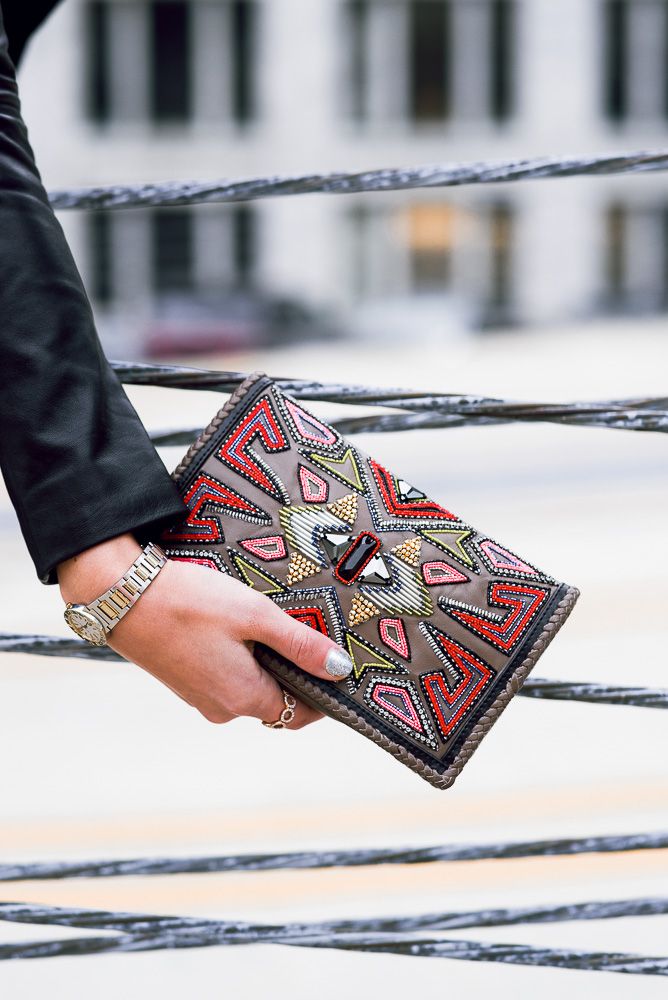 WHO (is the designer): Buba London
WHY (they are awesome): I discovered Buba London's colorful designs last year at space519 (and they've also been seen here on CCF) and I was immediately hooked. Designers Euan McDonald and Lesley Silwood put quality as their number one priority (and if you ever get to touch one of these bags in person, you'll know what I mean). The best part is, you don't have to drop $1,000 to get one of their bags or signature pieces of jewelry. They're unique, they make a statement and for the quality you get Buba London is very reasonable priced…especially for being hand made. I recently found out they started designing sandals and some homewear so I'm pretty excited to see what other categories they venture into next.
WHERE (can you buy): space519. Sarca. Fred Segal.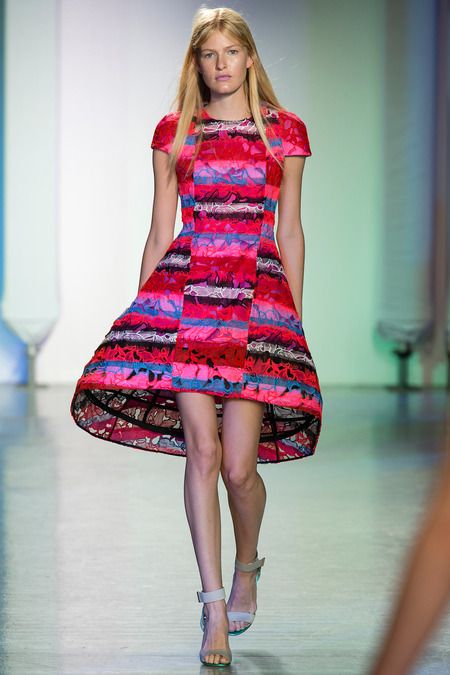 WHO (is the designer): Peter Pilotto
WHY (they are awesome): Peter Pilotto and his partner Christopher De Vos have done an incredible job making their designs so recognizable. You know a Pilotto piece when you see it — colorful, intricate prints and an architectural silhouette. It's the perfect formula to turn their brand into what it's known for today. Peter Pilotto is definitely at the top of my list for favorite fashion designers right now. Like a close second to Proenza…and I think we all know what a big deal that is.
WHERE (can you buy): Ikram. Bergdorf Goodman. The Corner.
—
Do you have any favorite London-based fashion designers right now? Any one I've featured so far?
You might want to check out...