Typically when a trend makes a comeback, there's usually quite a significant amount of time in-between its spikes in popularity. For example, overalls and chokers were popular about 20 years ago, and now us bloggers can't get enough of them (once gain). But there's one bag style that was a big hit around 2010 and is already making its way back into stores and now, our closets.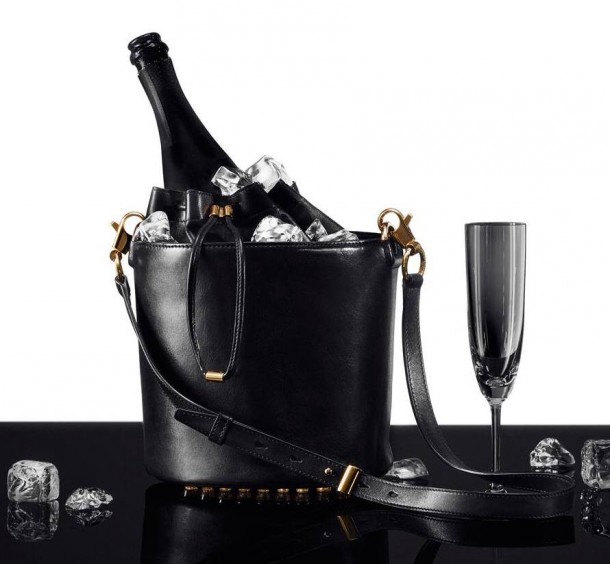 And speaking of the 90s, if anyone remembers this commercial (it is the inspiration behind the title of today's post, after all) I hope you're ready to have buckets of fun because today we're talking about BUCKET BAGS.
If you happen to be a long time CCF reader, this is a topic I wrote about more than four years ago…when I was still using a free WordPress template (and because I'm too embarrassed to link back that far, you can find it on your own if you dare). But we have so many more options now (and all of those bags are more than likely no longer available four years later) so why not embrace that new new?
Let's start off with a thank you…to Mansur Gavriel (who is trying to fill the bag gap) for making this style trendy again. Although Alexander Wang has had a popular bucket bag for quite some time now — the Diego (although I prefer the new style) — Mansur Gavriel must have a great PR/marketing team and just knew how to get the bags on the right people (pictured above). Now it's almost impossible to get your hands on one (especially the bucket bag style — their signature silhouette). So because no one can get a Mansur Gavriel bag, other designers thought they'd step in and try to fill the void. You didn't see too many super high end bucket bags in the past (perhaps because they tend to be a more casual style with the long strap and drawstring features) but now Saint Laurent, Gucci and Proenza Schouler are just some of the many putting their luxe touch on the popular accessory.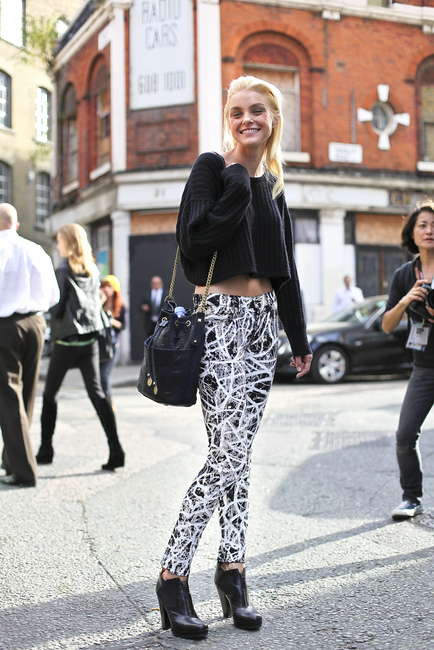 Going along with a recent discussion of the bagpack (the typical backpack's more sophisticated, bag-like counterpart), some designers are adding extra straps to the bucket bag so it can convert to either style depending on how you want to wear it (and if you're looking for one of these, Elizabeth and James does it best). If you don't want a backpack but still want options, designers are also adding a top handle to their bucket bags so you don't have to carry it on your shoulder. And if you still want more options but handles and straps aren't cutting it for you, I've noticed that designers are starting to make different size versions of their bucket bag, so if you don't carry a ton of stuff, get the smaller one…always cheaper! The best option, though? THE SPONGEBOB BUCKET BAG (ah, Jeremy Scott and Moschino…a match made in fashion heaven).
If you're still on the fence about making a bucket bag purchase, here's some cool styles you can browse right now (and buy, of course). Remember, say yes to bucket bags and NO to bucket hats…they are not buckets of fun.
What do you think of the bucket bag trend? Any favorite styles right now? And I apologize in advance if you now have the Mr. Bucket jingle stuck in your head (I know I do…)
Images via Alexander Wang & Elle
You might want to check out...