Because Cannes is the red carpet that never ends (but it finally ended last week) it's time to round up the final looks of the film festival, including the closing ceremonies and the amfAR gala. Besides the Oscars and the Met Ball of course, this is one my favorite red carpet events. The fact that it's in France definitely brings out more fashion (maybe we should have the Oscars in Paris next year)…and I appreciate any red carpet that's not full of sparkly strapless gowns. You know how those thrill me.
Be sure to check out part 1 (which includes Julianne Moore's toe scandal) and now, let's move on to part 2.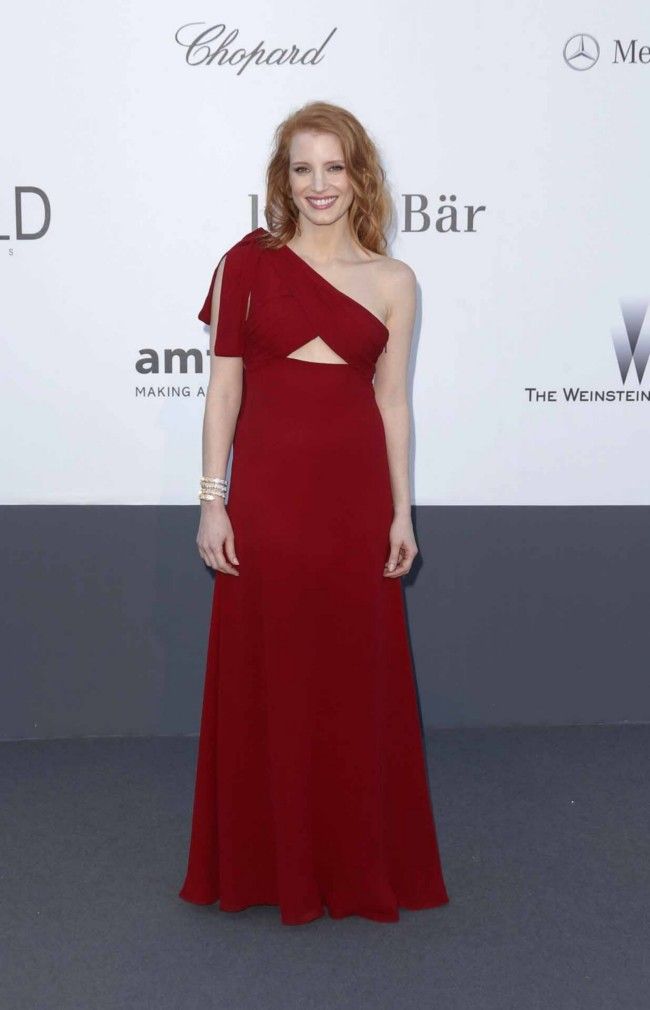 Jessica Chastain in Saint Laurent
As per usual, I'm not a fan of the one shoulder silhouette. I know everyone lives and dies for Saint Laurent right now but regardless of the label, you have to agree that there's nothing special about this dress (sorry Heidi).
Giovanna Battaglia
If anyone else wore this, I would have laughed. But because Giovanna truly treats fashion as wearable art, this is absolutely perfect.
Karlie Kloss in Louis Vuitton
Yes, this looks like a nightgown with feathers at the bottom and yes, I understand that's what Marc Jacobs did for Louis Vuitton this season but I'd think Karlie of all people would take this dress to another level. The bag is meh, the shoes are boring and the hair/makeup is just okay. I love me some Kloss but in this case, I'm underwhelmed (and just because this is in Europe doesn't mean I can just be whelmed #10ThingsIHateAboutYouReference).
Bianca Balti in Dolce & Gabbana
Doesn't she look like the European version of Jennifer Garner? But besides that…I love what Dolce does with the sheer dresses over the bra and "granny panties" look. I really do. However, you have to have a next-to-perfect body to pull it off…and thankfully Bianca does. And because I feel like celebrities rarely choose the right hair and makeup for their red carpet dresses…I have to give my girl Bianca a shoutout for doing it all RIGHT.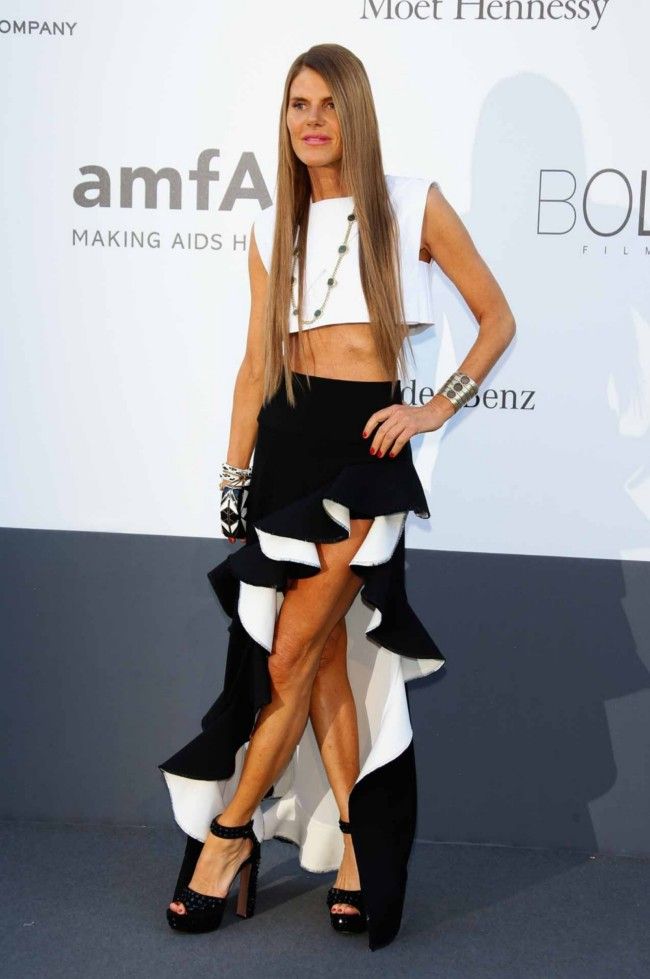 Anna Dello Russo in Balenciaga
I loved this look on the runway so I'm beyond excited to see it on the red carpet (or in this case, a semi-gray carpet). ADR can do whatever the hell she wants BUT I wish there was a little less skin showing between the top and skirt (she is 51 after all) and a strappier or pointed-toe shoe (perhaps with an ankle strap) would have been a better option. The chunky platforms are killing the whole look for me. Also, when will the too-long-hair-extensions trend end? I'm impatiently waiting…
Joan Smalls in Givenchy
Kind of like Paz Vega's look but a little weirder, I want to hate this but I totally love it. I realize it looks like she's wearing a sweater with no pants, then you pan all the way down and suddenly there's a skirt. That's the fun of it, though. There's no other occasion (besides the Met Ball or even the CFDA Awards) where you could wear such a risky look…but it's Cannes and anything goes!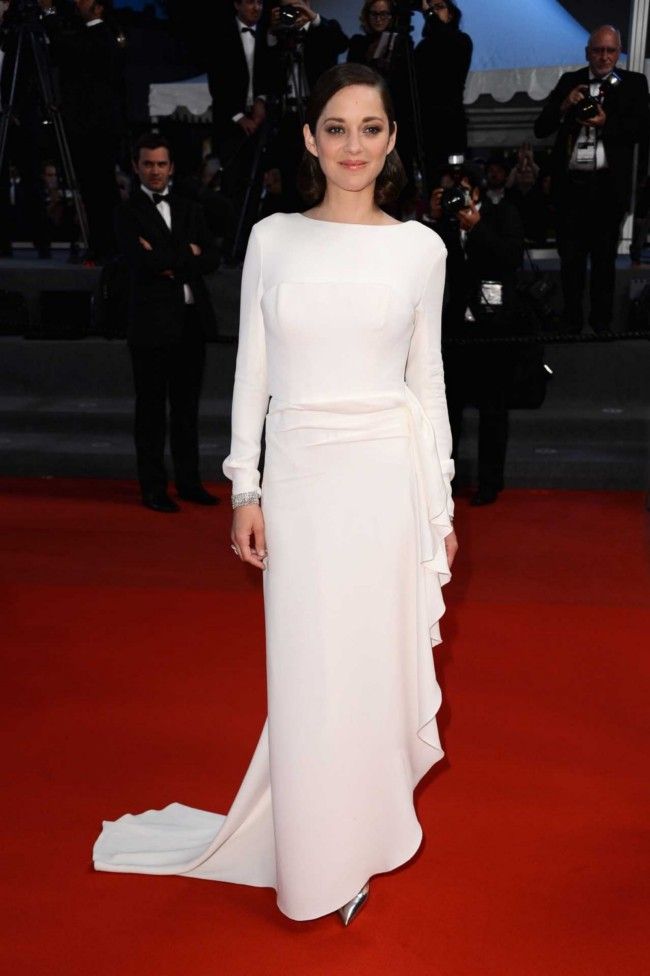 Marion Cotillard in Christian Dior
Going from most interesting to least interesting, I could not be more bored here. Granted, it has an open back (which could have totally used a backlace) but that's probably the most exciting part about the look…and it's not even that exciting.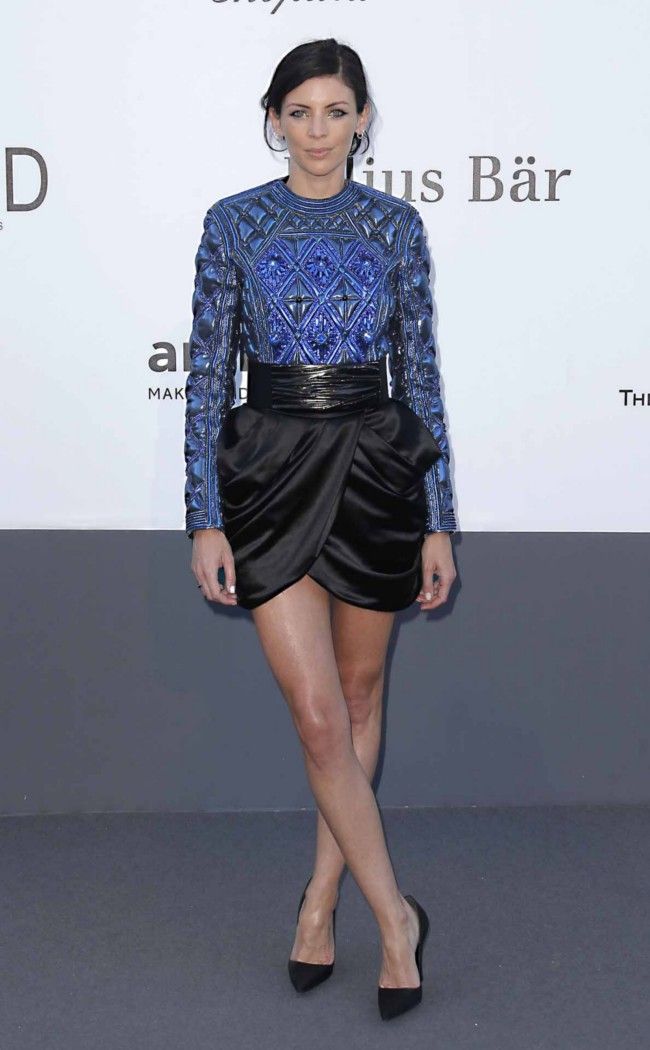 Liberty Ross in Balmain
Take that Kristen Stewart.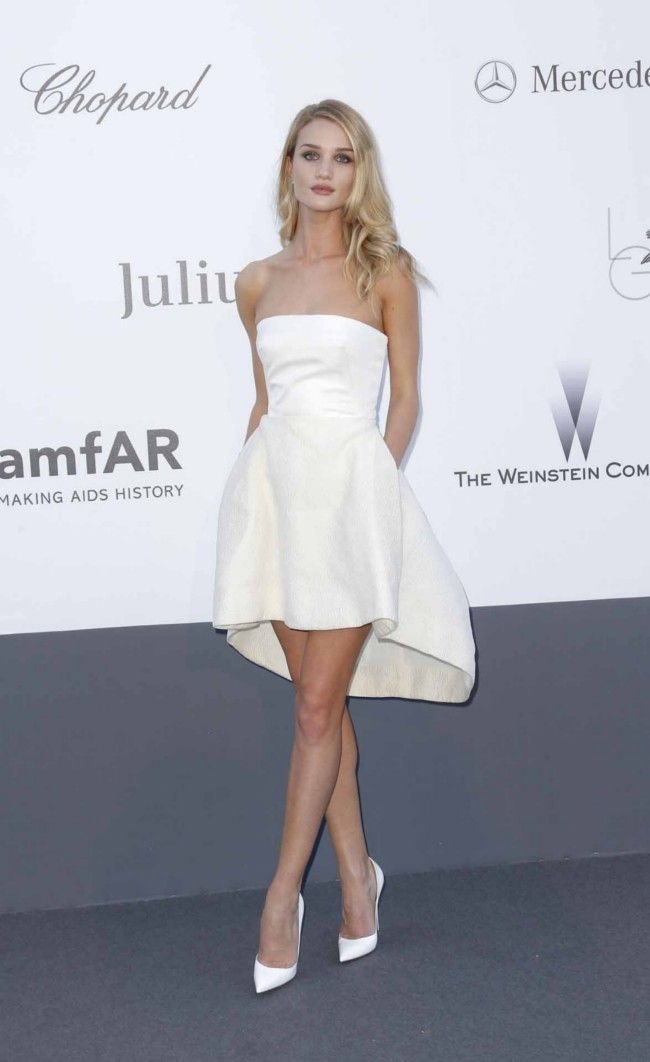 Rosie Huntington-Whiteley in Christian Dior
Groundbreaking.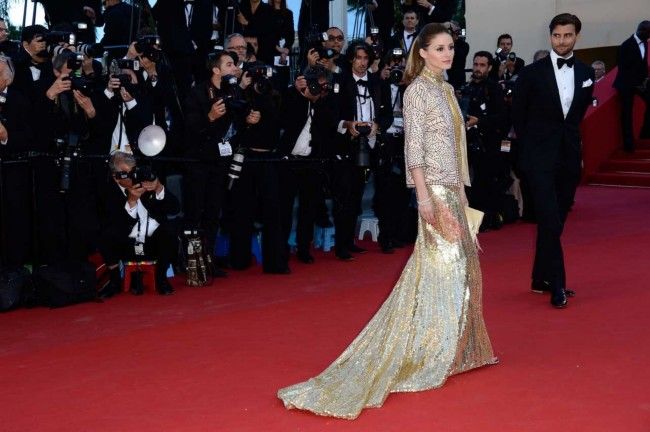 Olivia Palermo in Roberto Cavalli
One of my favorite looks from Cannes this year. This is a great example of how you wear a jacket on the red carpet (because not many people try to do it, and for good reasons). Bernice Bejo is the example of why you shouldn't wear a jacket on the red carpet.
Nicole Kidman in Chanel
I'm going to try and go with a compliment sandwich for this one — a compliment with an insult or two in between, ending with another compliment. Although she's already a thin woman, this dress with the belt makes her waist look exceptionally small. But the hair and makeup is terrible, the boob area is not doing it for me, the feathers at the bottom are very oddly placed (although that's not Nicole's fault…sorry for the insult, Karl) and I do not understand the choice of shiny red shoes. Oh and did I mention her waist looks great?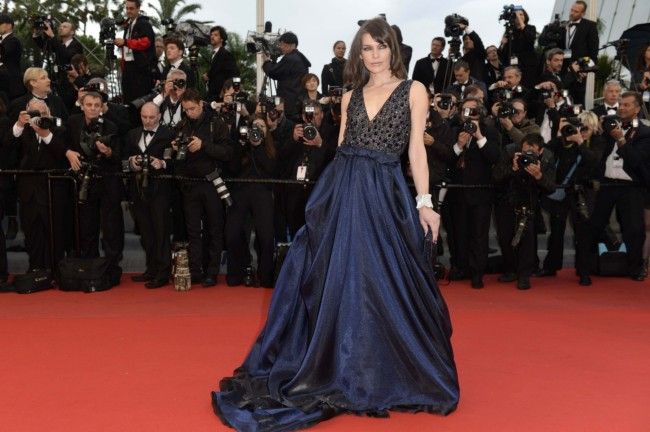 Milla Jovovich in Armani
CANNES REALNESS.
Zhang Ziyi in Elie Saab Couture
It is a dress we've seen a million times (because it's kind of what Elie Saab is great at) but this fits her perfectly and it is what Cannes is all about.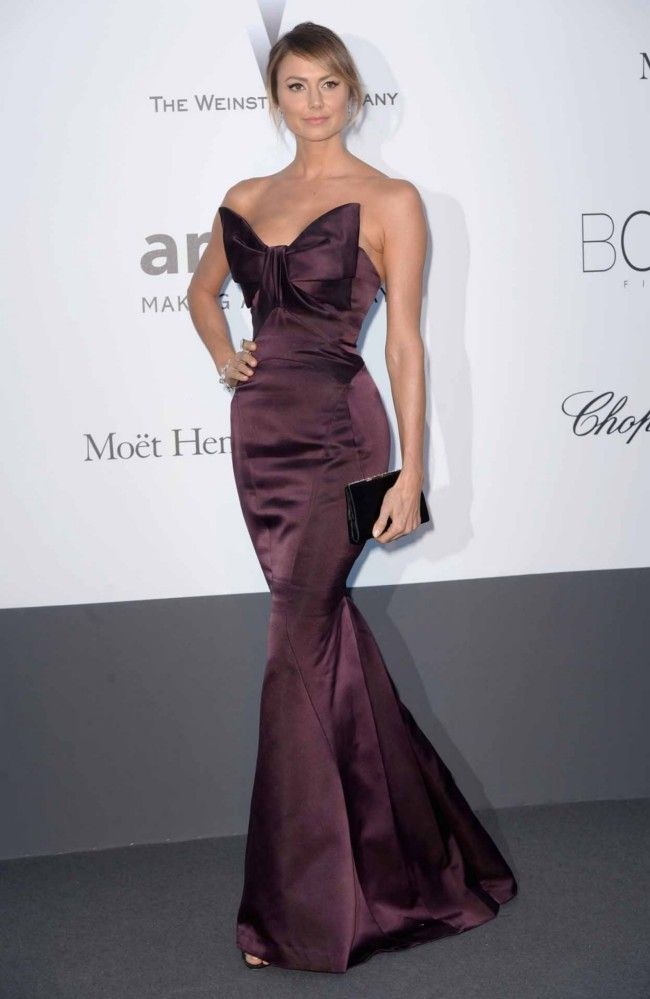 Stacy Keilber in Zac Posen
The problem with dresses like this (which is Zac Posen's specialty) is that the fabric puckers and bunches quite easily which makes the look seem cheap. And this really just looks like a bad prom dress to me. Am I being too harsh today?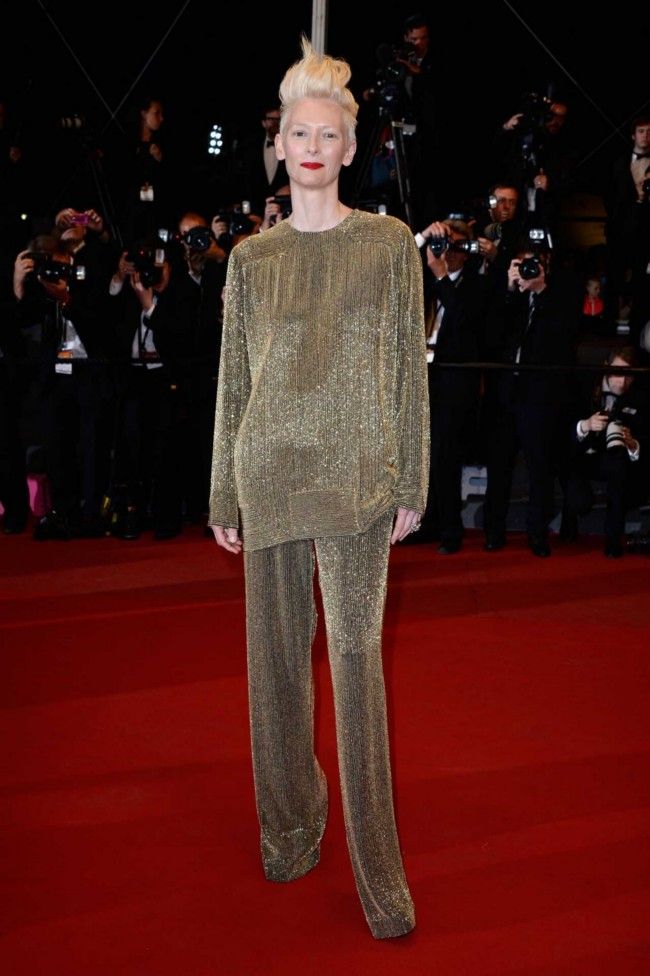 Tilda Swinton in Haider Ackermann
Not everyone gets Tilda. I barely get Tilda. BUT this look is so her and I actually love everything about it…even the it-looks-like-she-got-struck-by-lighting hair.
Uma Thurman in Atelier Versace
It seems like everyone loved this dress at Cannes. Yeah, it looks good on her but you know how I feel about shiny strapless (or strapless in general)…it's just not that special. And for something that's made for you, it should be pretty damn special.
—
What were your favorite looks at Cannes this year?
Photos via vogue.com.au
You might want to check out...