When it gets to be that frigid cold you just can't imagine leaving your house in…the last thing you're thinking about is putting together a stylish outfit, right? Well, let's change that. Maybe it should be the first thing on your mind. I didn't think I'd make it through a shoot in temperatures less than my age, but look at me now!
18 degrees ain't got nothing on my cashmere onesie…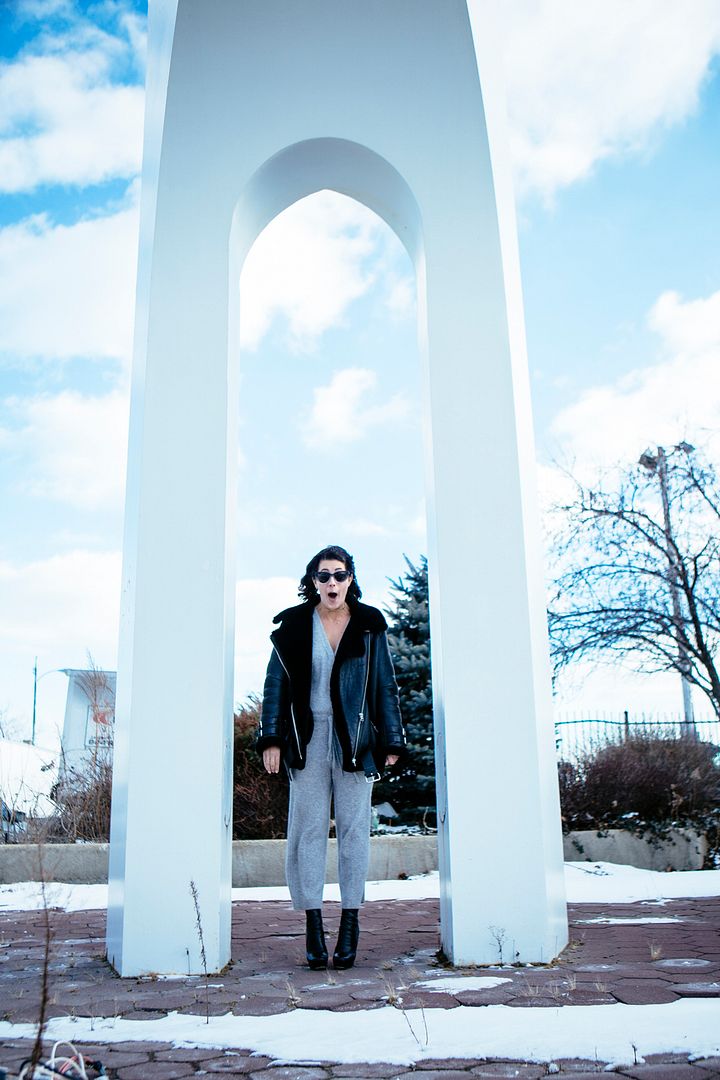 I can't lie to you, though…the wind really got my exposed parts (should've worn a scarf / hat / full face mask, etc.)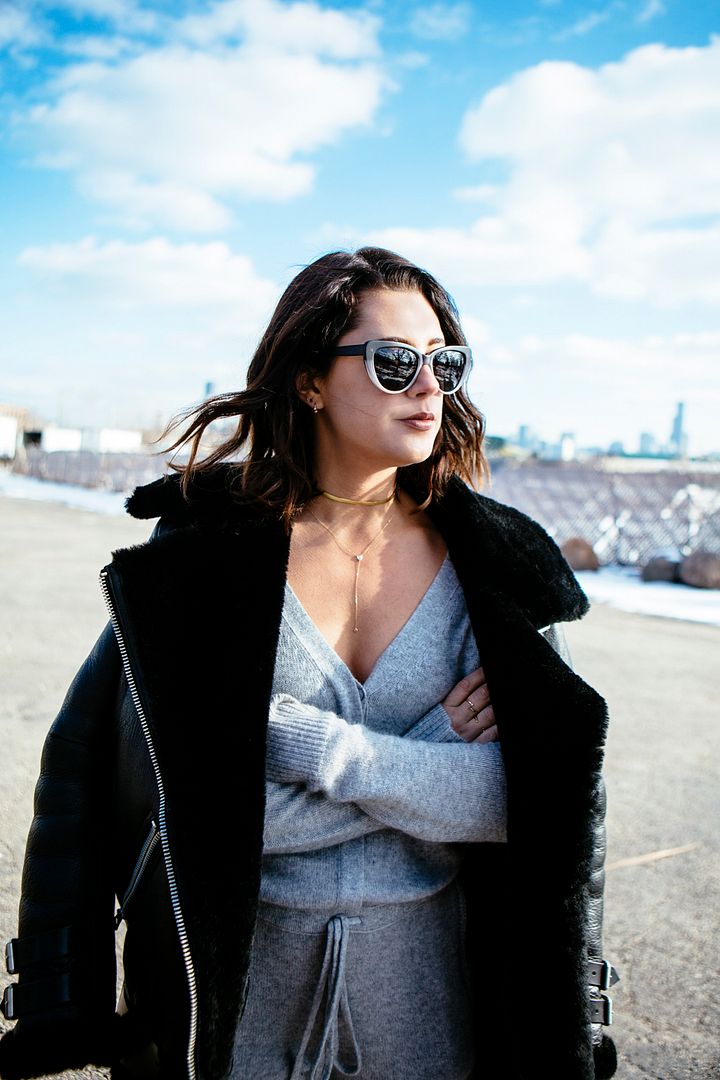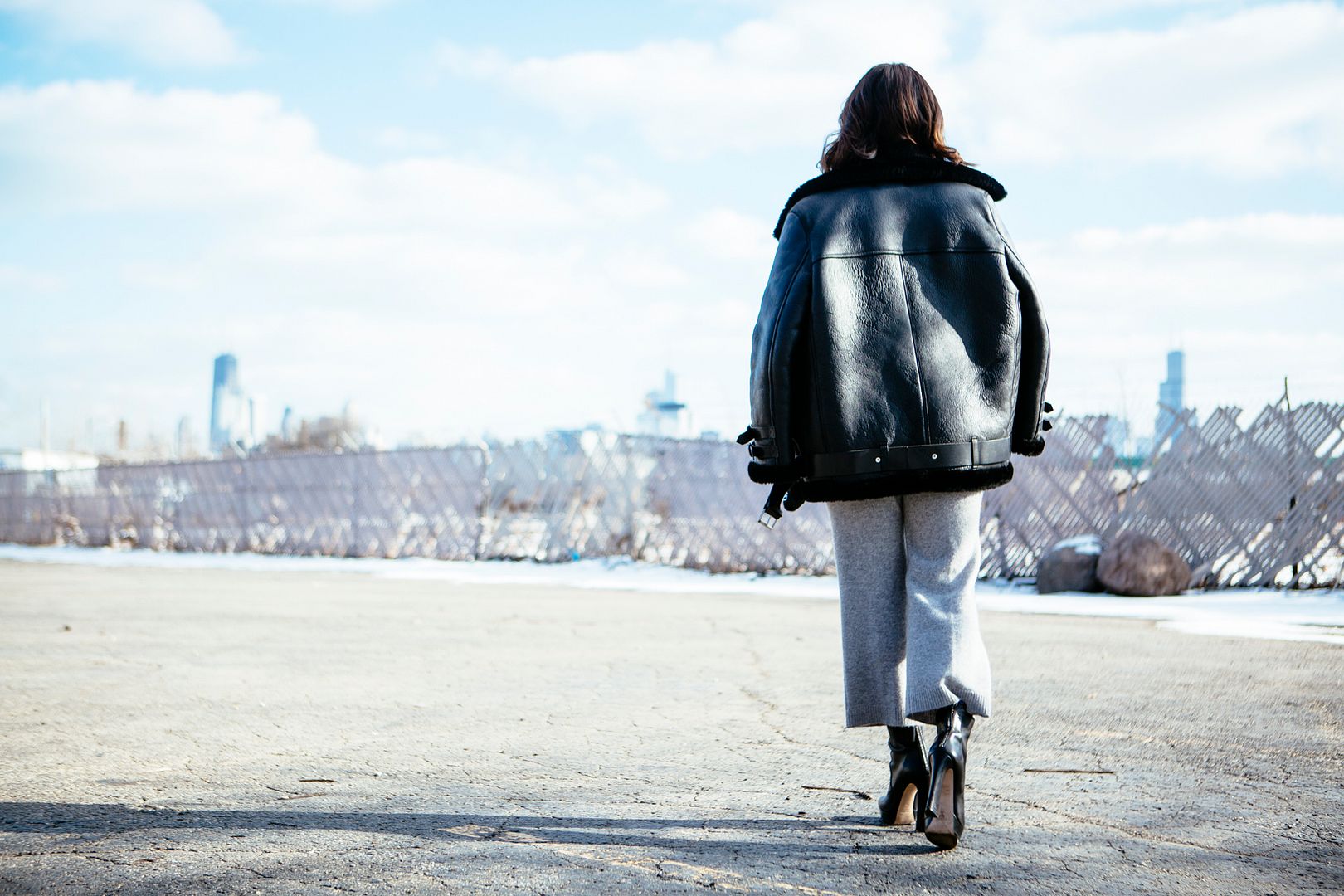 WHAT (am I wearing):
Coat: Acne Studios. Jumpsuit: 10 Crosby Derek Lam. Boots: Miu Miu. Sunglasses: Prism. Necklaces: A/M. The Dowry.
WHY (am I wearing it):
When temps are in the teens, where do you even start? I began by thinking about the warmest things I own (cashmere, wool, shearling, etc). This coat is by far the warmest piece in my closet (as it weighs a minimum of 5 lbs…it's a workout just putting it on, really). But that can be worn with literally anything. I had to be strategic about layering the rest…this isn't your average cold Chicago day. So what better way to combat the cold than with a cashmere jumpsuit? I really can't think of one! I actually got this onesie over the summer (great timing, right?) and I've been looking for the right opportunity to wear it…and I would say February in Chicago is the perfect time. Of course something like this can easily look like pajamas (and not necessarily in a good way) so height is an absolute must here with footwear. I had to choose something not only with a few inches but that's durable as well (there is snow on the ground, as you can see) and these Miu Miu booties have held up for a solid 4+ years now…I don't see them retiring any time soon.
See, you can leave your house in the winter (no puffer or Uggs required!)
WHERE (you can get the look):
Photos by Heather Talbert
You might want to check out...