Thought I'd show you my super casual side for this week's What Why Where. But of course there's always a twist…a Destiny's Child throwback twist.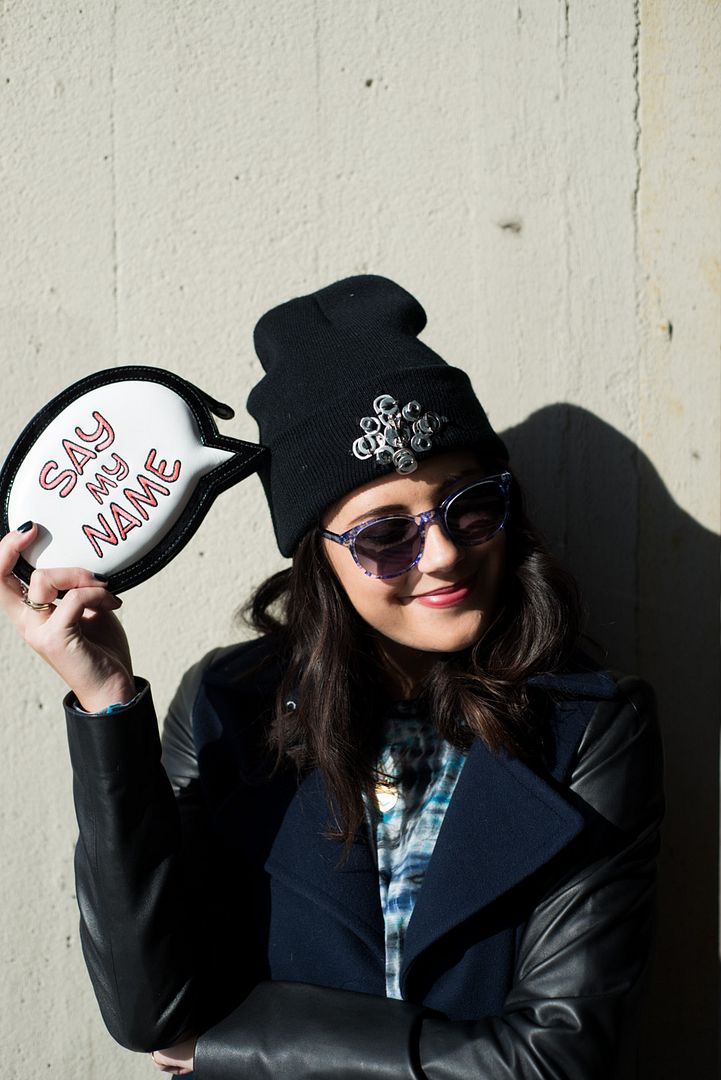 Are you sick of seeing this clutch yet? I've only posted here, here and now here (but at least I get good use out of my Net-a-Porter sale items, right?) Well, I hope not…because this won't be the last time you say my name (too far?)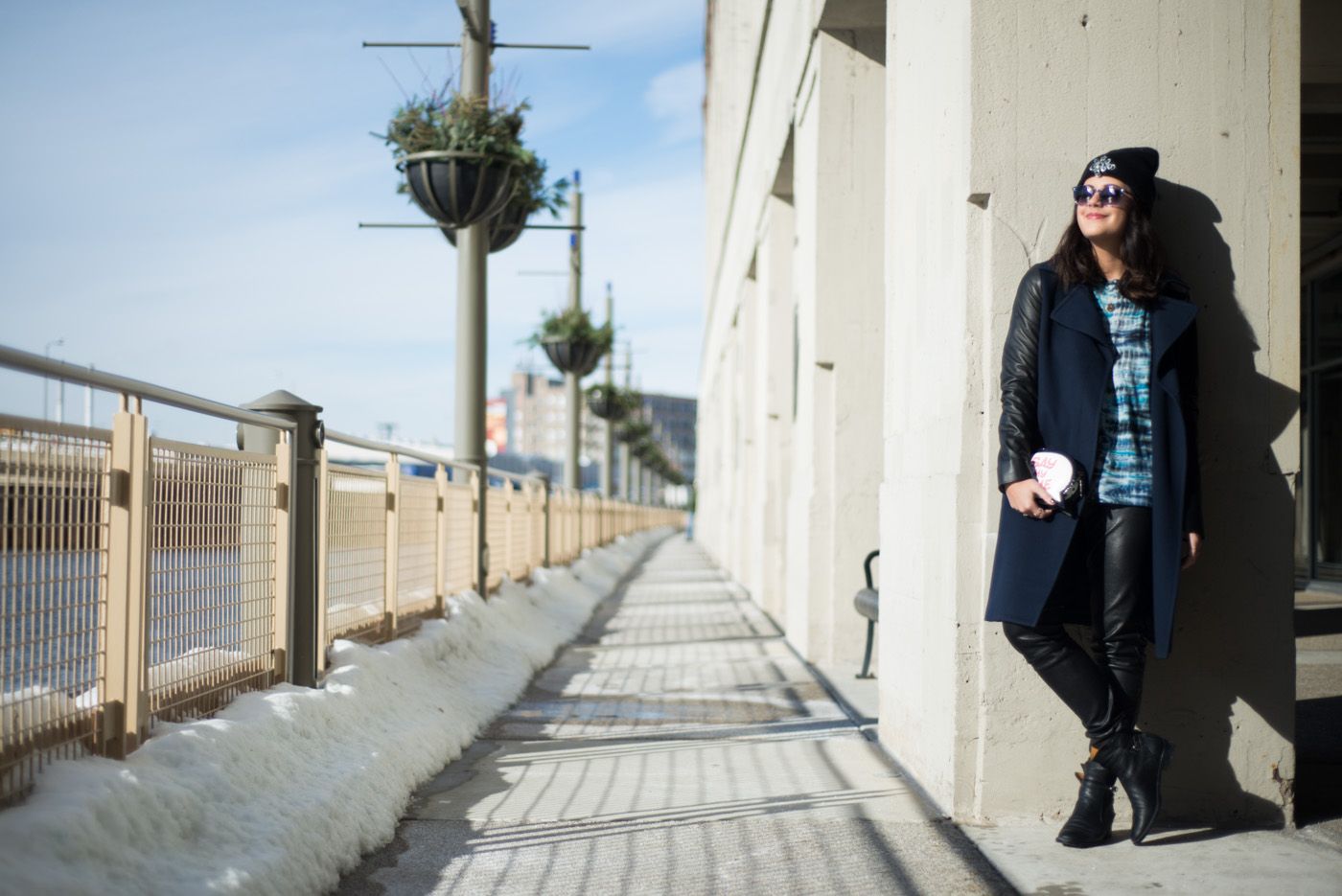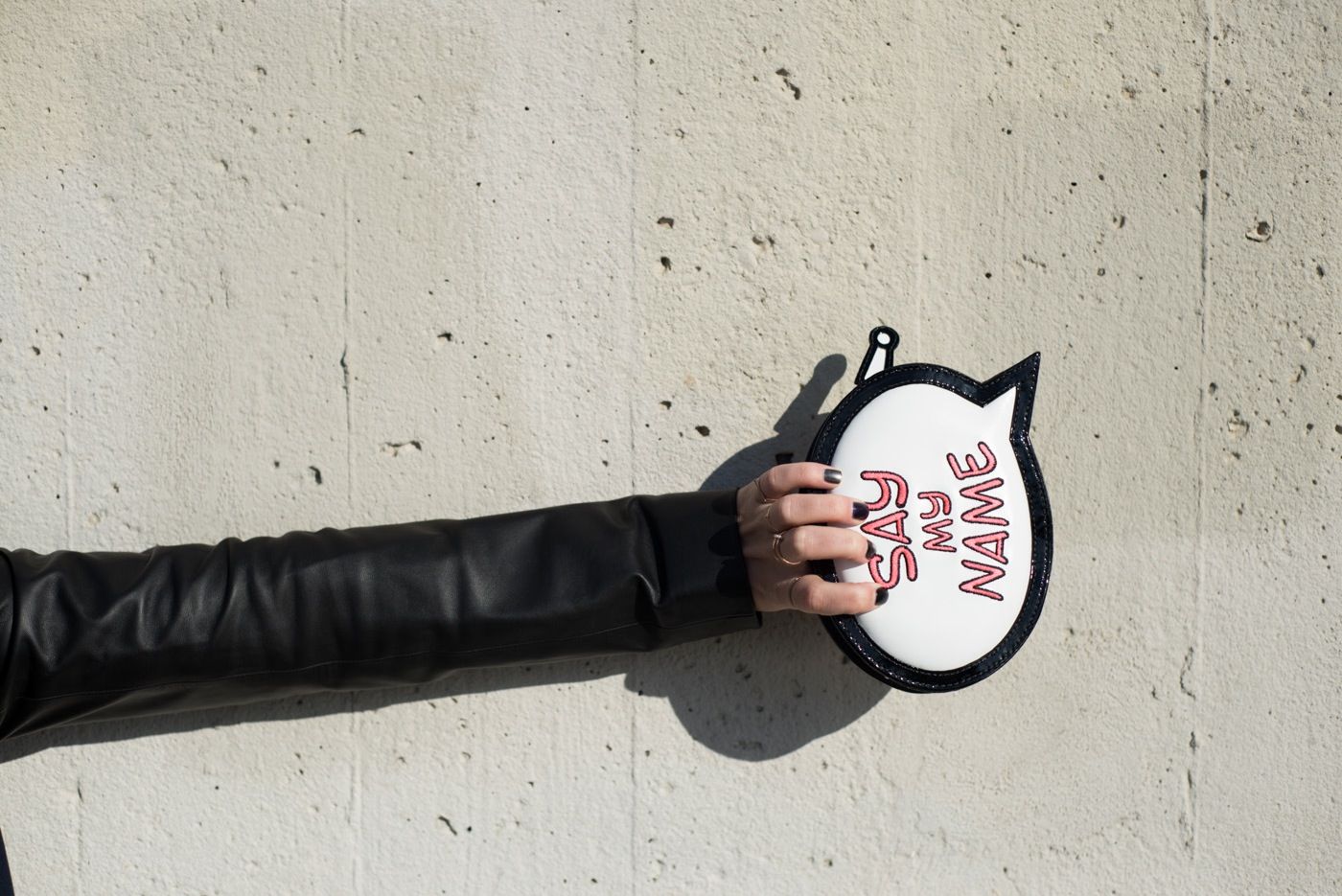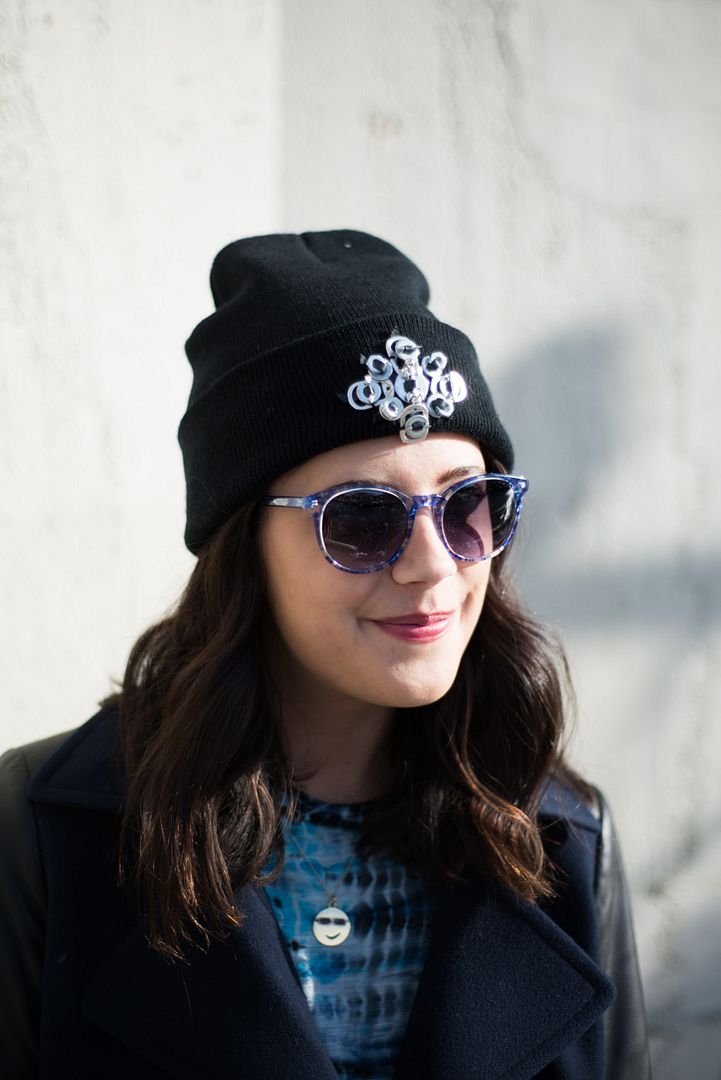 Even emoji says SAY MY NAME.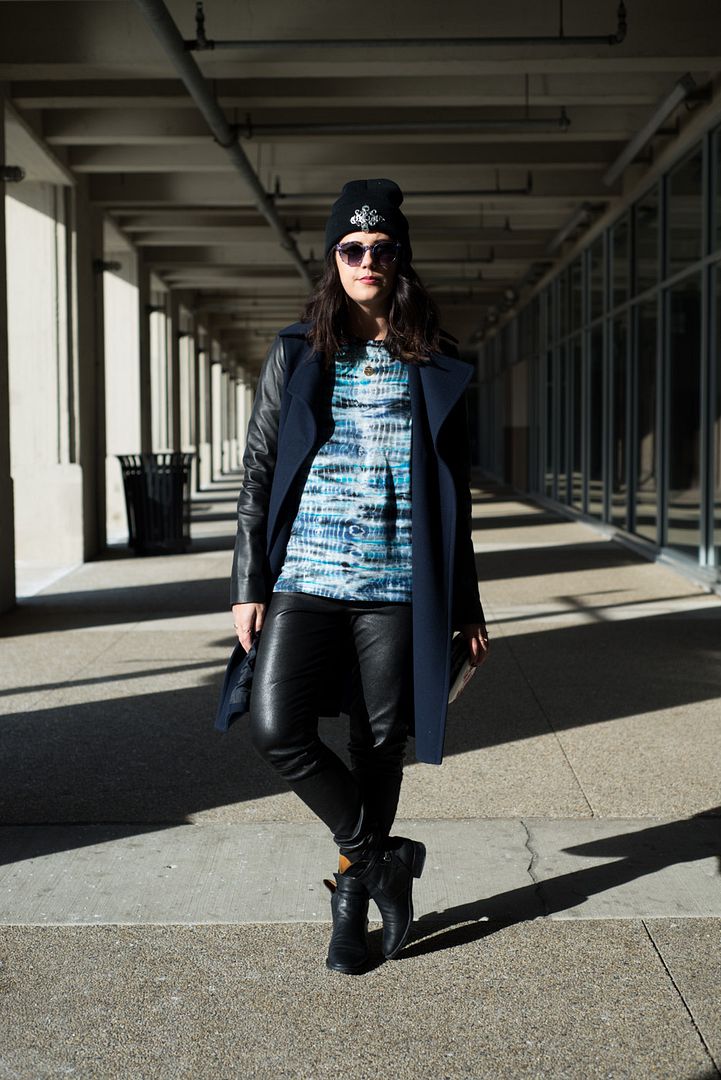 WHAT (am I wearing):
Shirt: Proenza Schouler. Coat: Barneys New York. Pants: The Row. Boots: Balenciaga. Bag: Sophia Webster. Sunglasses: Warby Parker (c/o). Hat: Gypsy Sport. Rings: Dana Rebecca, Ellie Jay, Iwona Ludyga. Necklace: Alison Lou.
WHY (am I wearing it):
Like I said, I wanted to go with a more casual look. I've worn this outfit for lunch, meetings, errands, or even a casual weeknight dinner (minus the clutch, because that's a new addition). I've learned that unless I wear cashmere leggings, leather pants seem to keep me warmest in the cold months (who knew leather pants could be so practical?) I tend to wear a lot of flat boots because it's icy and I'd rather fall from 5 feet 5 inches off the ground rather than 5 feet 10 inches (every inch counts!) My shirt and bag are kind of out there so I wanted to wear a more simple and streamlined coat. And I'm on rotation with three beanies for the winter (which in Chicago, lasts until about mid-May) so here's beanie number two (beanie number one can be found in the last two WWW posts). When will you get to see beanie number three? You just gotta stay tuned (shameless plug to subscribe to CCF!)
WHERE (you can get the look):

Photos by Dan Kelleghan
You might want to check out...