I always enjoy tech accessories that do more than just protect my technology (re: Proenza iPad case, but should totally be a clutch). So what happens when a local designer (who I happen to adore) makes neon computer sleeves?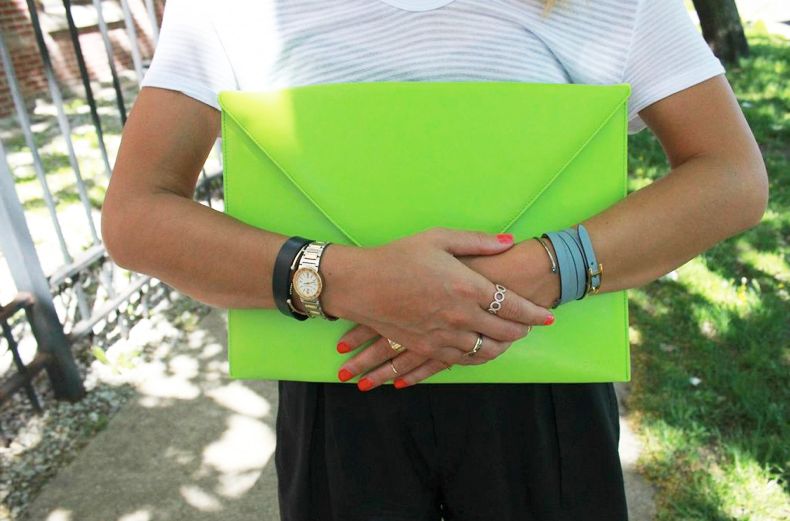 I give it a big hug, of course. One of my favorite designers (not just one of my favorite local designers but one of my favorite designers EVER) C/FAN recently came out with these fantastic neon computer cases. But because I don't carry around my computer all that often (and I want to carry this around all the time) I decided it would be much better as an oversized clutch.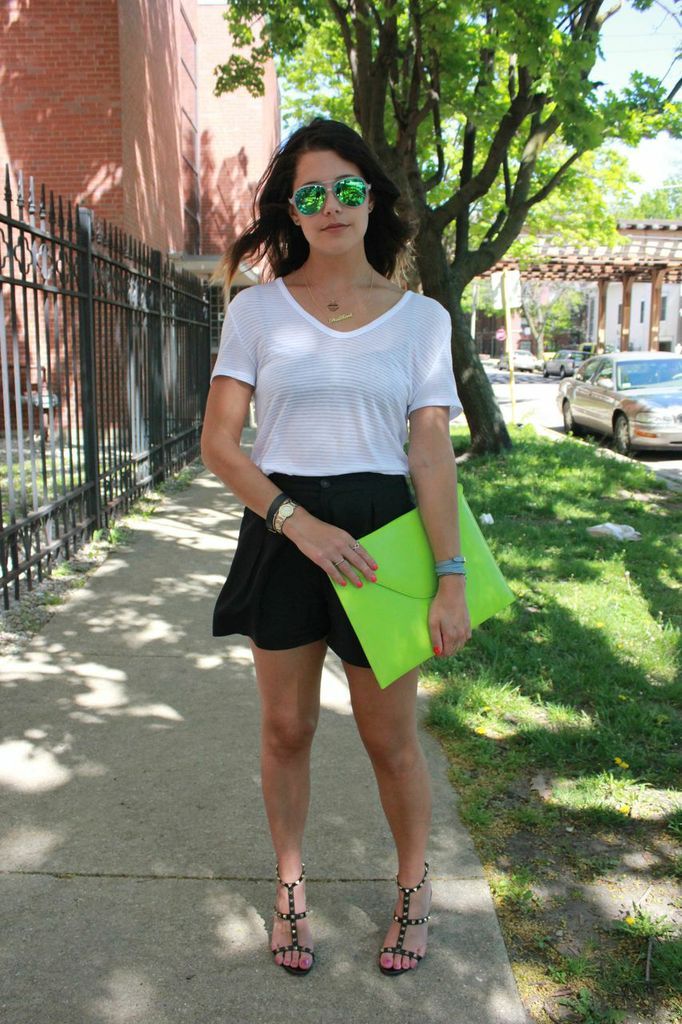 Or maybe even a place to put my jewelry and make it look cool?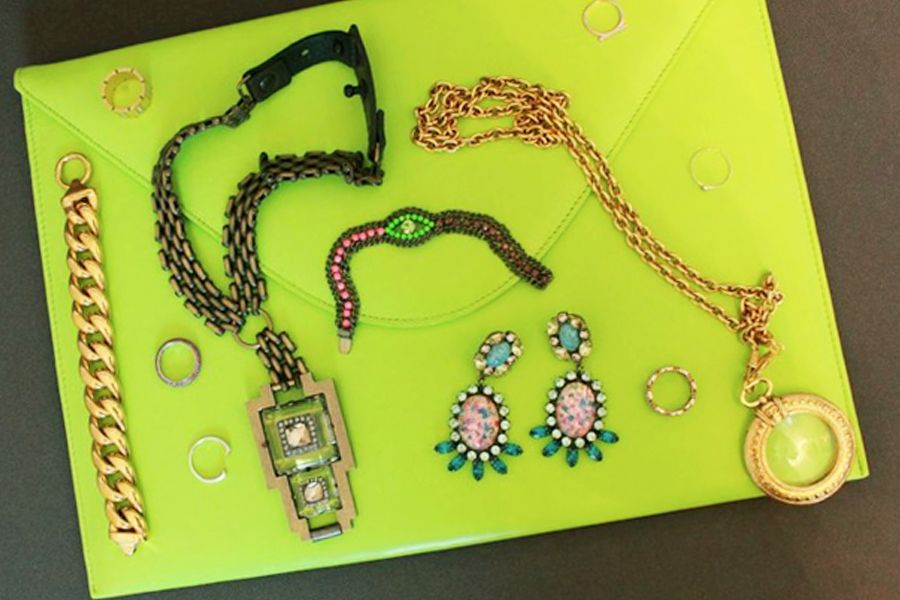 Or get a coveted spot on the ChiCityFashion accessory wall (I like how that sounds…should definitely be used in the next season of Project Runway)
The C/FAN acid green laptop sleeve is available at Edith Hart, and you can find all of the colors on the C/FAN site.
And if you want to see more photos and even a little interview with me, check out C/FAN's blog.
A big thank you to C/FAN for this super sweet laptop case…and making my neon dreams come true.
You might want to check out...