Are you caught up on the winners (both on and off the red carpet) at last night's CFDA Awards? Good. Because we have a lot more to discuss. You ready?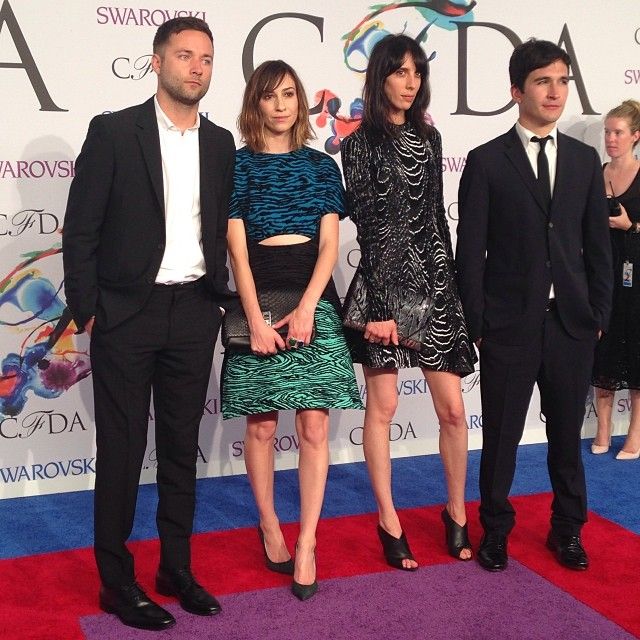 You know I just had to throw in some Proenza love. Okay, moving on…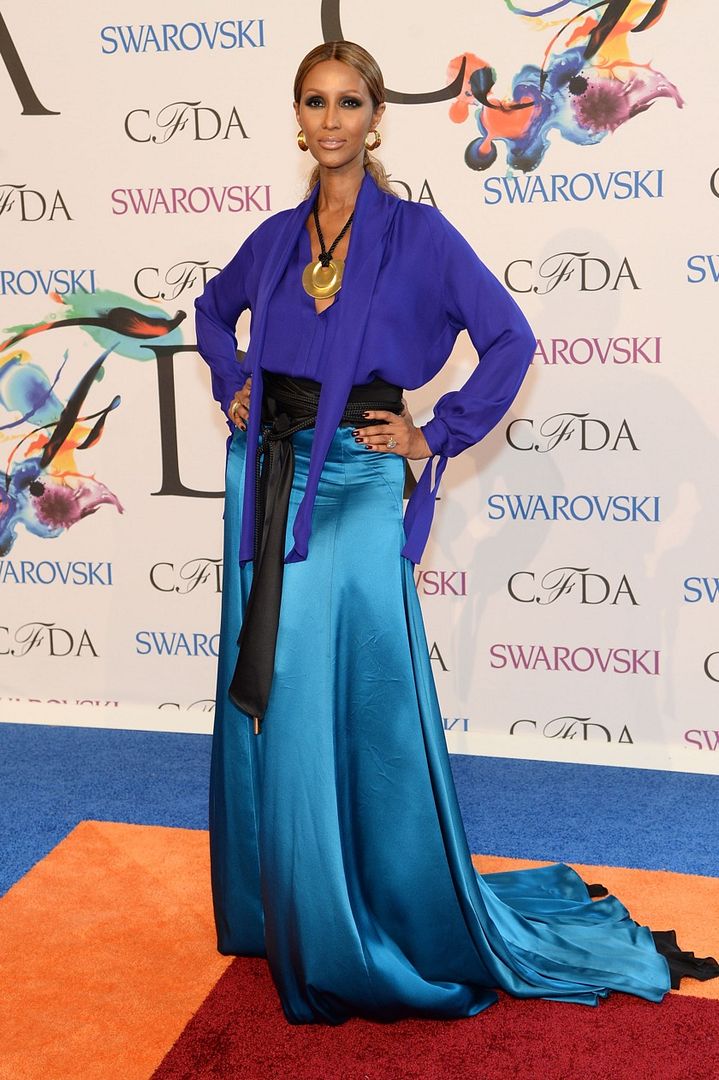 Iman in Juan Carlos Obando
It looks like she dove in to the beginning stages of what would be the set for an ocean backdrop of a 4th grade play and this is how she came out.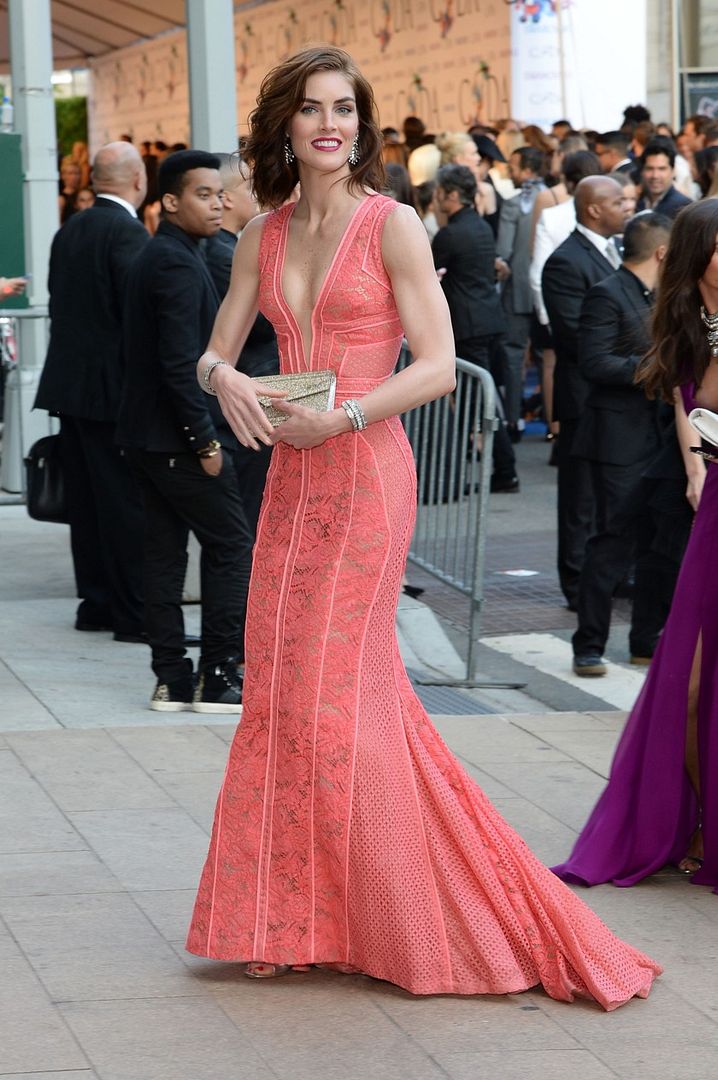 Hilary Rhoda in J. Mendel
Pretty dress. Pretty awkward pic.
Emmy Rossum in J. Mendel
There's something about that color with black mesh/applique that's really turning me off. Plus we already decided that when Anna Kendrick wore a dress from this collection that there was way too much going on, and same goes here for Emmy. The pleats, the cut-outs, and then that hair…are those crimps? This is when you really have to appreciate those "less is more" moments.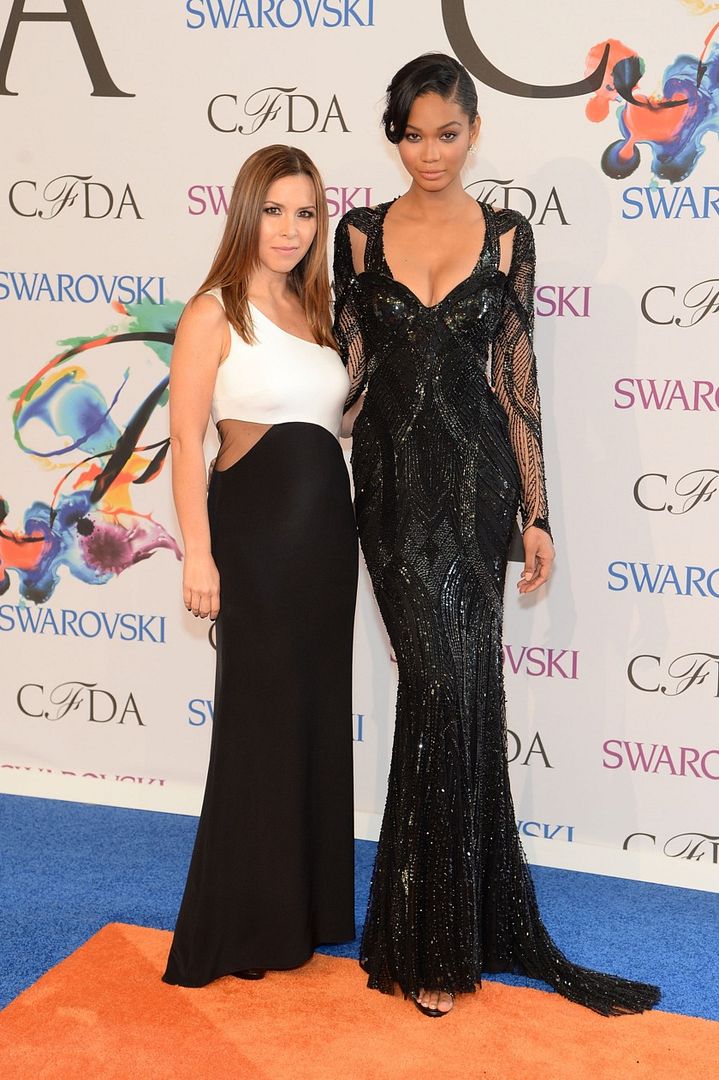 Chanel Iman in Monique Lhuillier, pictured with the designer
Not in love with the shoulder cut-outs. Otherwise, it's gorgeous.
Beth Behrs in Alice + Olivia
Wasn't expecting to see her at the CFDA Awards but okay. I'll take it. Is it terrible for me to say she's not cool enough to pull this off? I do like the top and skirt…just needs to be on someone a bit edgier. But the shoes are pretty awesome. And she should lay off on the spray tan next time.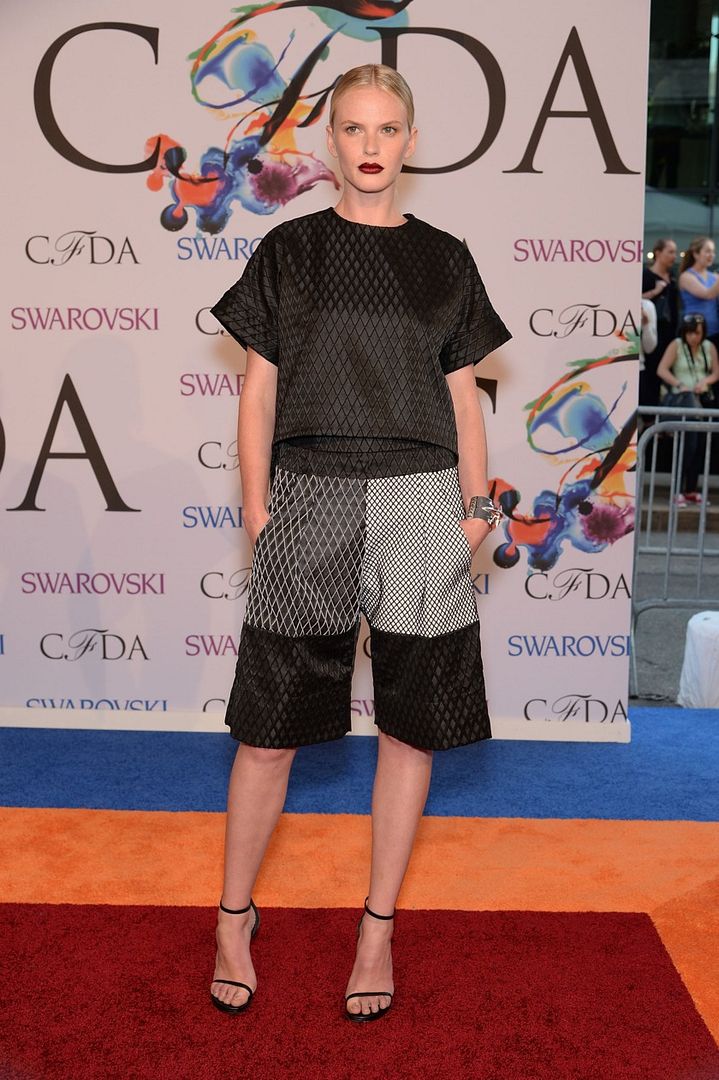 Anne V in Jonathan Simkhai
Along with Lupita and Liya, Anne V was another best dressed pick of mine BUT I have an issue with the hair and makeup (don't I always?) If even just one of the two were different here, this would be on another level. The lips and hair together are too severe and with a darker, more casual look like this, it needs something to brighten it up. Whether it be neutral or bright red lip, or a less harsh up-do…that would have made this all so perfect. But as far as the clothes and the shoes — I want this outfit like yesterday.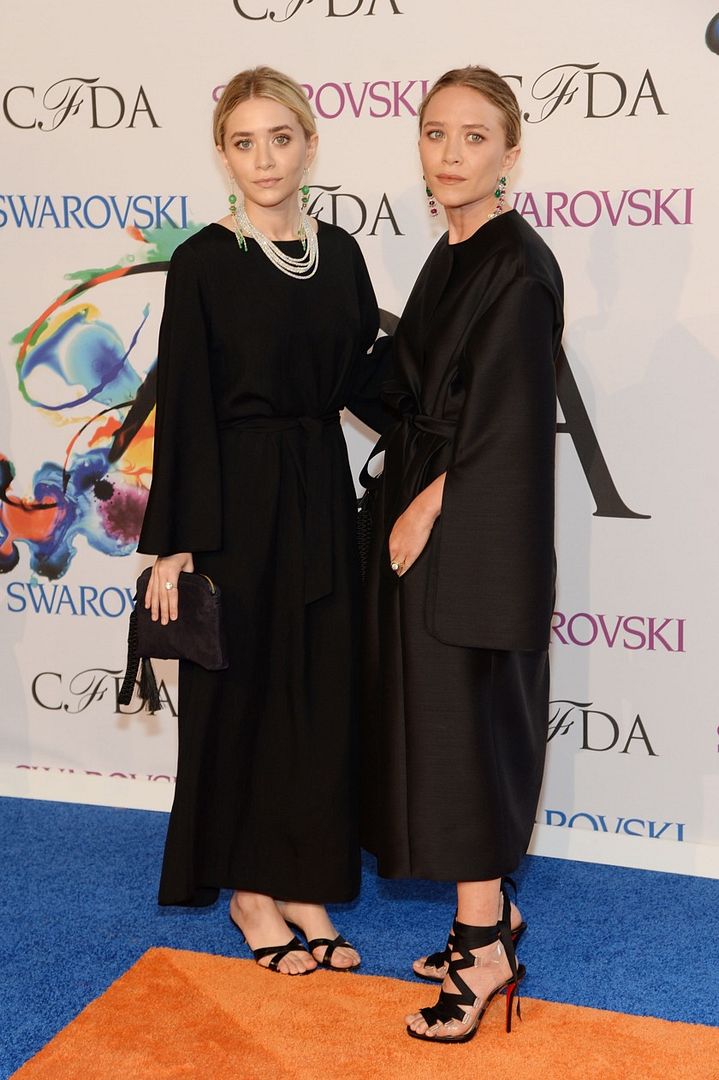 Ashley and Mary-Kate Olsen
Finally, one of them is not in kitten heels. And I just adore their oversized The Row-y realness…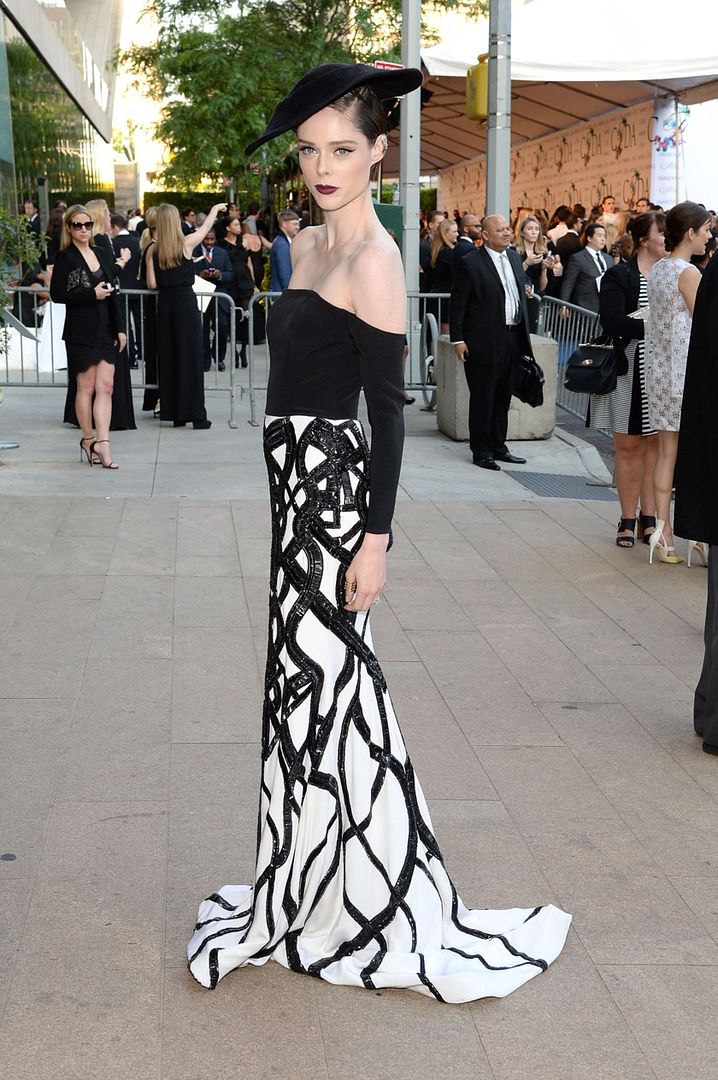 Coco Rocha in Christian Siriano
I appreciate she did something so different — a risk that definitely pulled off (she's also sporting something we discussed fairly recently). As Christian would say, she looks FIERCE.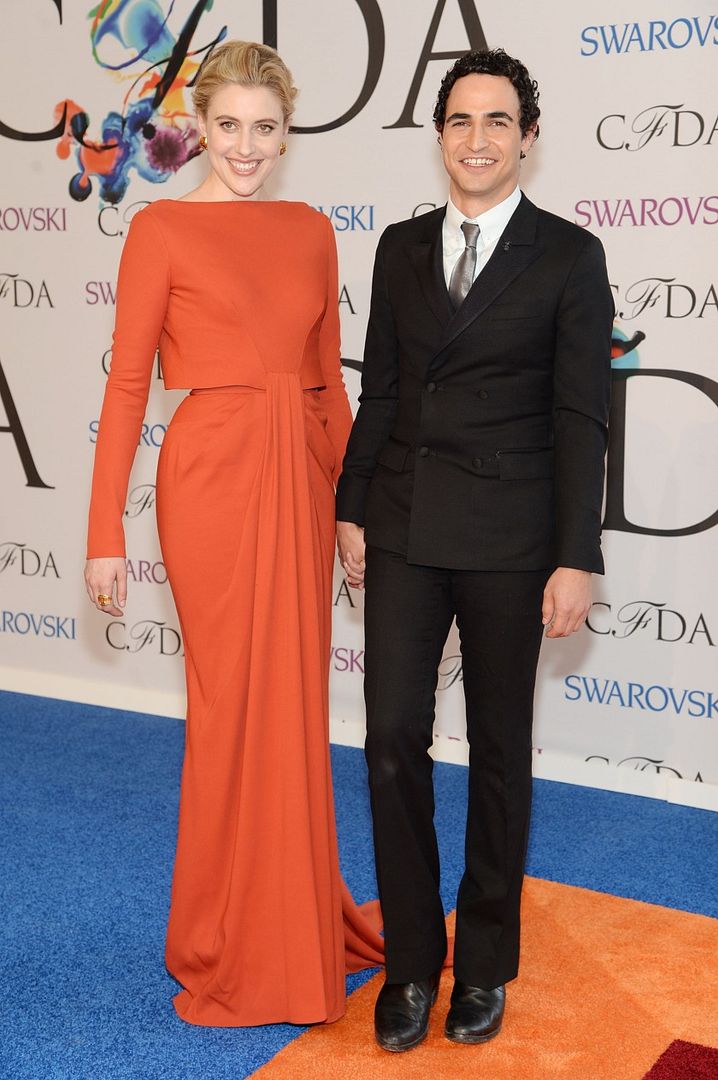 Greta Gerwig in Zac Posen, pictured with the designer
Not typically a fan of Zac's designs but it's not a mermaid dress so that's a win. This isn't the most frequent color choice we see on the red carpet (although this specific carpet isn't red at all) but it's a cool dress and she's pulling it off.
Dree Hemingway in Diane von Furstenberg
I always look forward to seeing what this girl wears to big fashion events. She took a risk (in sort of an odd way) at the Met Ball this year so I thought I'd be a little more blown away than this. She looks great, that's a fantastic lip color, not sure how I feel about the leopard bag with the other prints going on but overall, it's pretty good.
Chrissy Teigen in Rachel Roy
Jacket over the shoulder with a mini dress and nude pumps? Hardly original (great color though…see, I can be nice).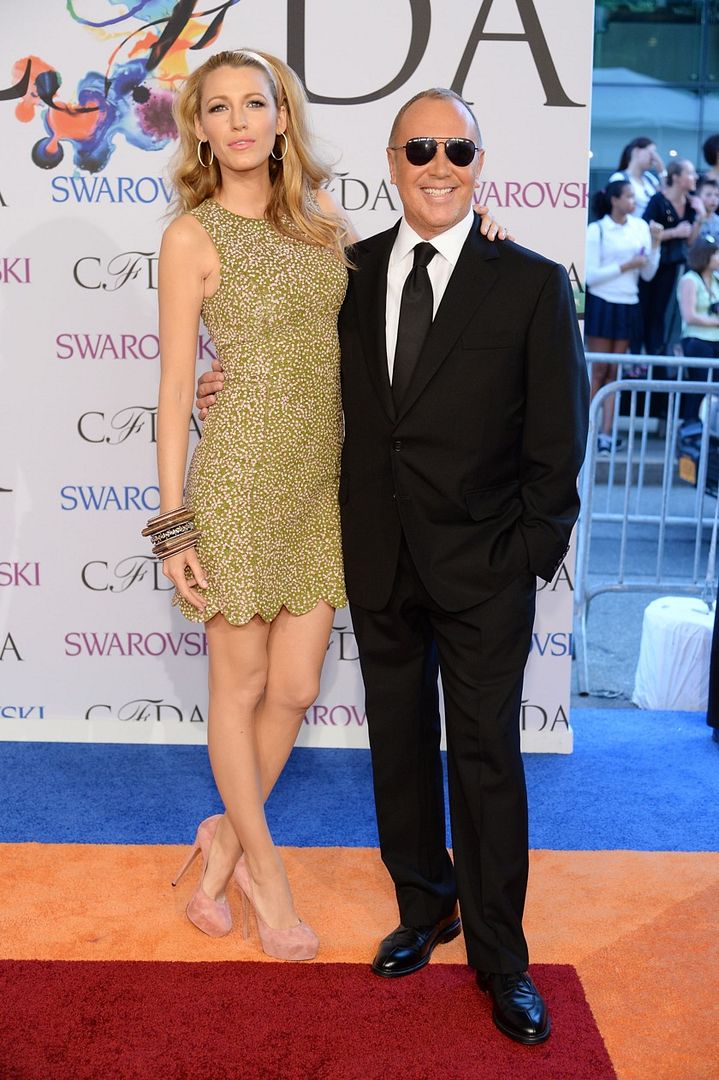 Blake Lively in Michael Kors, pictured with the designer
I'm so torn about this one. On one hand, she looks beautiful (but when does she not?) and the throwback 60s look is amazing. But the question is…is it too literal? The hair and dress are absolutely perfect. I don't love hoop earrings but I'll let them slide here. However, the heavy bangles are unnecessary and I thought we were done with platform pumps. If we had a single sole heel here I'd probably be going in a completely different direction with these comments. I want this to be a best dressed pick so bad but…I cannot tell a lie.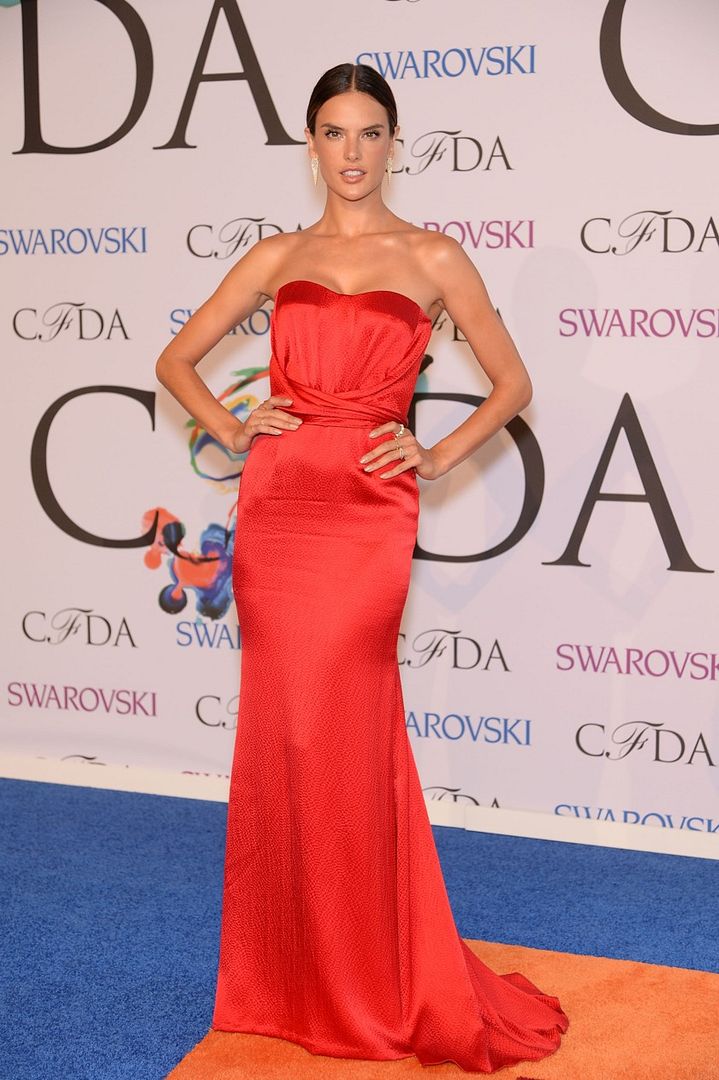 Alessandra Ambrosio in Nonoo and Jennifer fisher jewels
Wow. A strapless red dress. How exciting.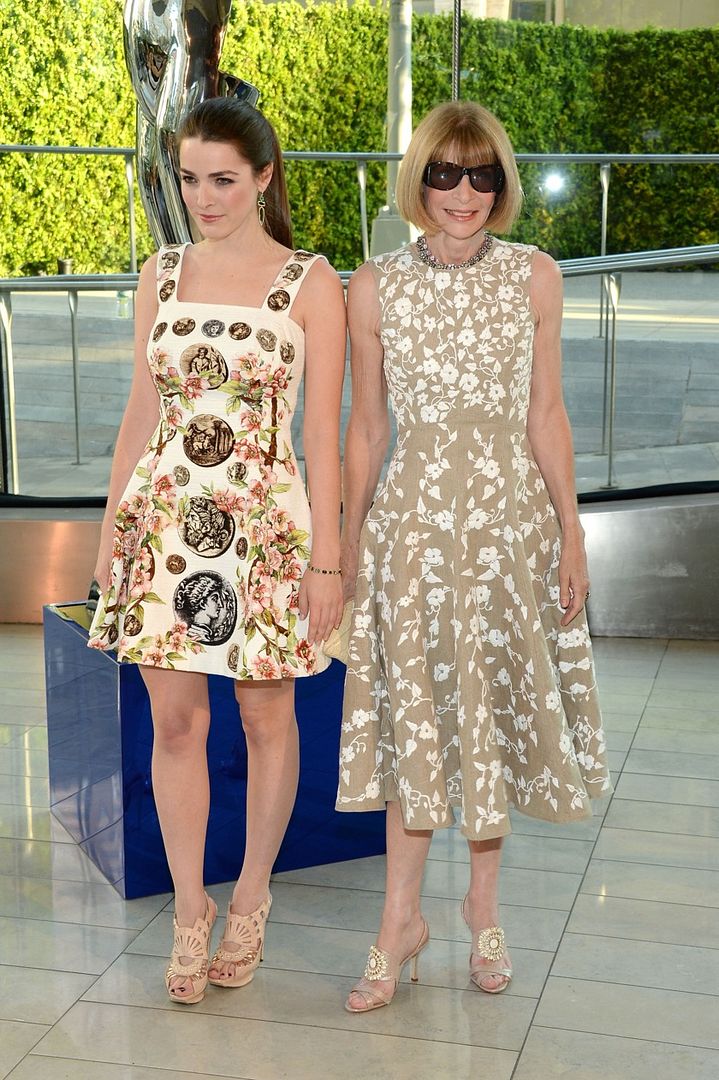 Bee Shaffer in Dolce & Gabbana, Anna Wintour in Michael Kors
We all know Bee's not into fashion, which is usually pretty obvious by her outfit choices for these types of things. This has to be one of my favorite looks of hers because it's a little funkier than what we're used to and she's actually owning it for once. And for Anna…this looks like something you'd wear to a Sunday brunch — not the CFDA Awards.
Chris Kattan (AKA Mango) with Alexander Wang and Anna Ewers in his designs
This video explains everything (trust me, you're going to want to watch this).
Heidi Klum in Donna Karan
I've never seen a divorce result in so many bad outfit choices.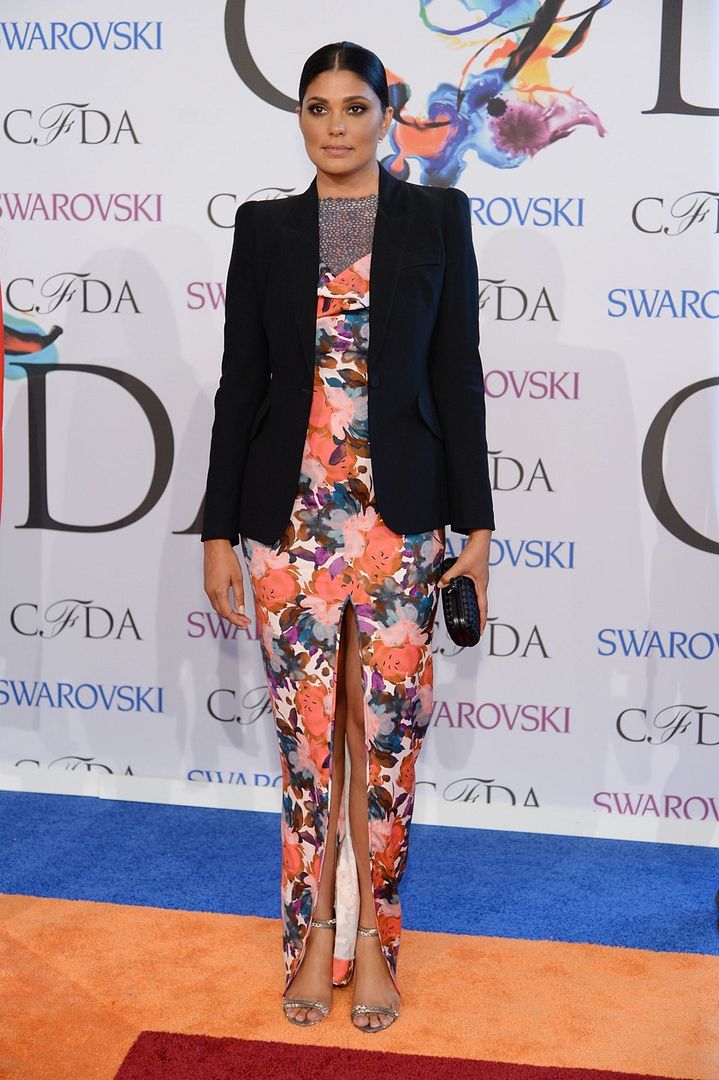 Rachel Roy
Now we're getting to my favorite observation of the night. Remember how apparently that whole Solange and Jay-Z thing in the elevator had something to do with Rachel Roy? Look at her face. She seems to be the only person of all the attendees who looks this miserable…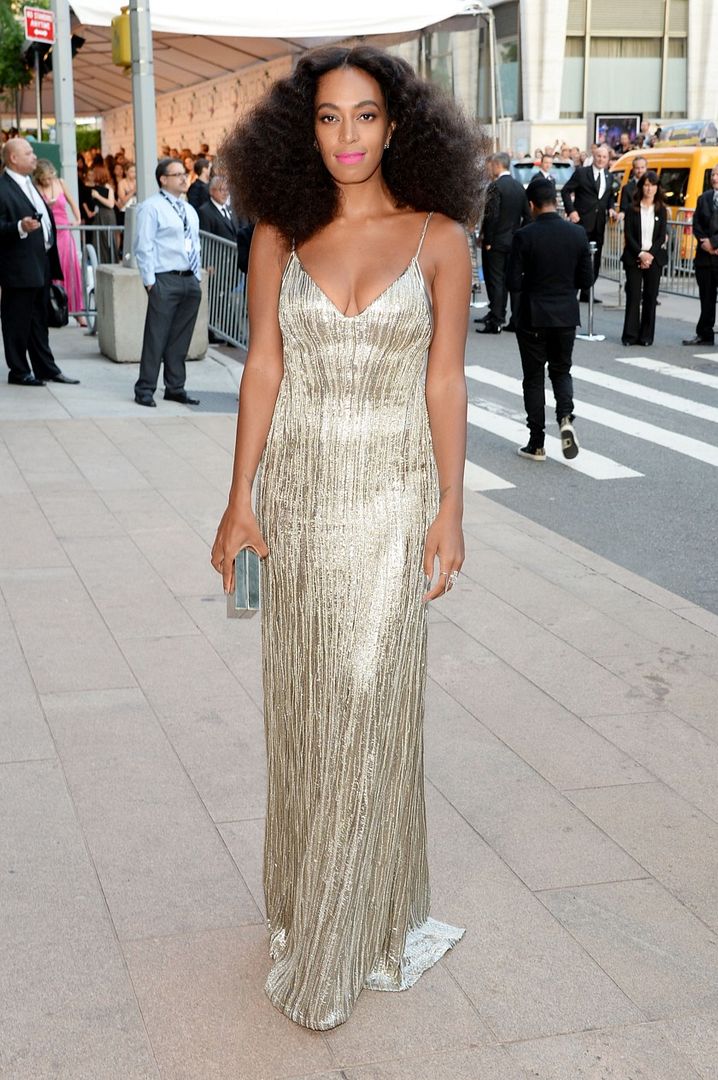 Solange Knowles in Calvin Klein
Except Solange. She's trying so hard to smile but she knows everyone is still talking about the fact that she kicked the shit out of her brother-in-law and you can tell she's pretty uncomfortable about it (killer dress, though!)
—
That's all folks. Be sure to share your thoughts on the CFDA Awards red carpet in the comments below! Don't be shy…
Images via The Cut & Style.com
You might want to check out...