This really is my week, isn't it? Finishing up Cannes (although it really ended last week…I was just a little late in the game) and now the CFDA Awards. After coming off of such a fabulous red carpet (but what isn't fabulous in the south of France, really?) it's disappointing to see such underwhelming styles at an actual fashion event. Last year was no exception. I only fancied Erin Heatherton in Michael Kors and Zoe Saldana in Prabal Gurung but that's about it. I know the Met Gala is the biggest fashion red carpet of the year, but wouldn't you think the CFDA Awards would be a close second?
Okay less ranting, more judging.
Rooney Mara in Calvin Klein
It's weird to see her not in Givenchy (and Calvin Klein would not necessarily be on my list of designers she'd wear next) but this dress is perfect for her. I have to say, though…I hate the shoes.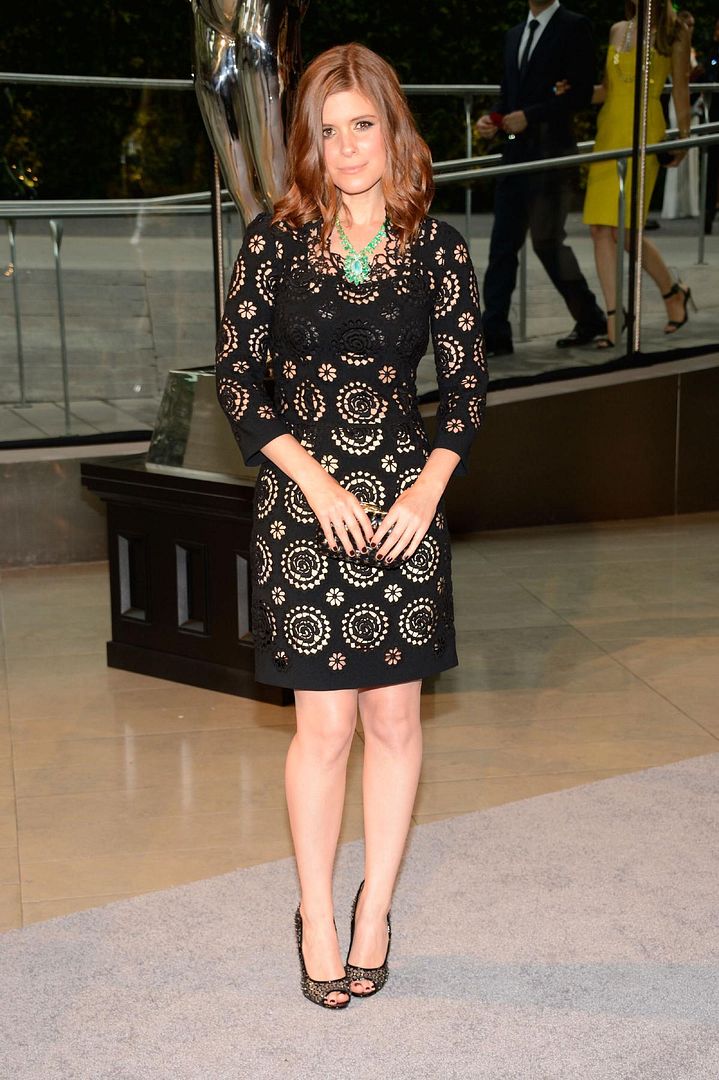 Kate Mara in Dolce & Gabbana
She's definitely the less cool Mara.
Ashley Madekwe in Cushnie et Ochs
Great color. Oddly sized cut-out. Cool bag. Not sure about those white shoes.
Alessandra Ambrosio in Kaufmanfranco
YES. YES TO EVERYTHING. This kind of reminds me of a scaled back version of Rita Ora's Met Gala dress, which is a compliment on all levels. If you're not sold from the front, you'll definitely be sold from the back.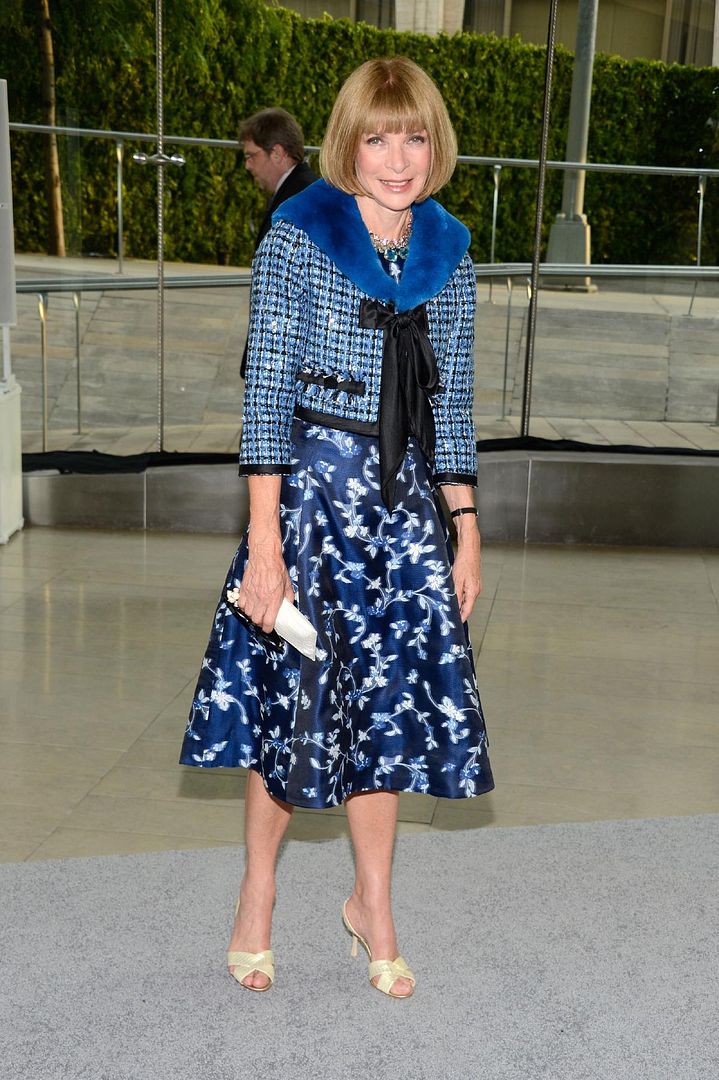 Anna Wintour in Chanel
She's smiling and isn't wearing sunglasses. This deserves its own CFDA award.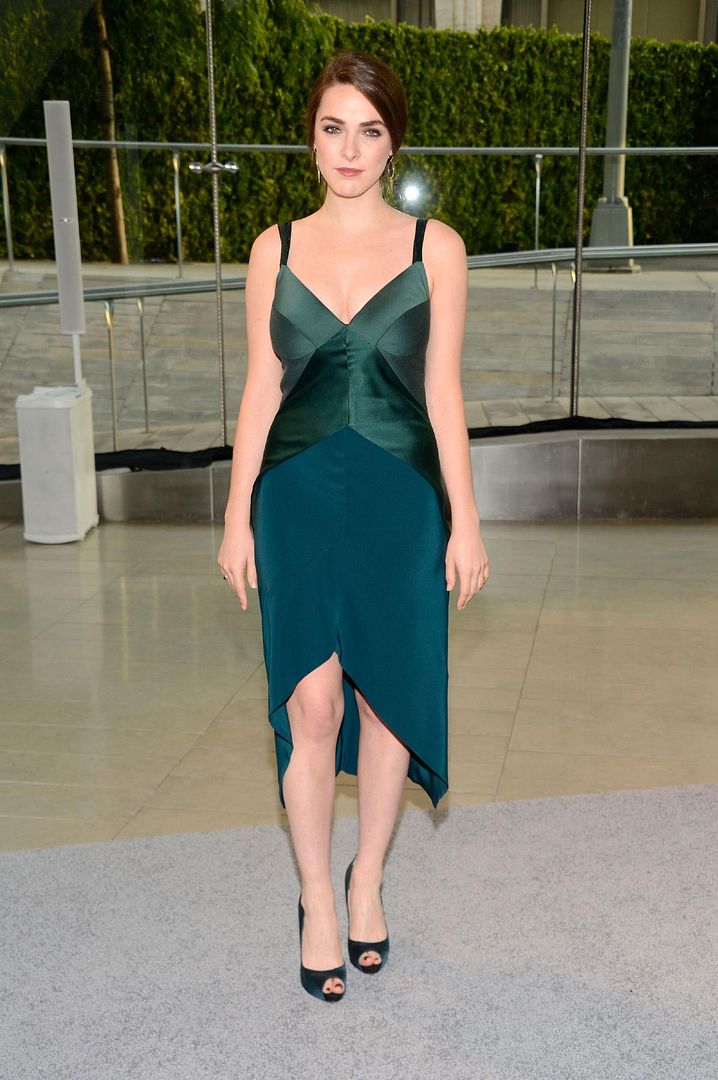 Bee Shaffer
When your mother is Anna Wintour, you're expected to do better than this. Way better than this.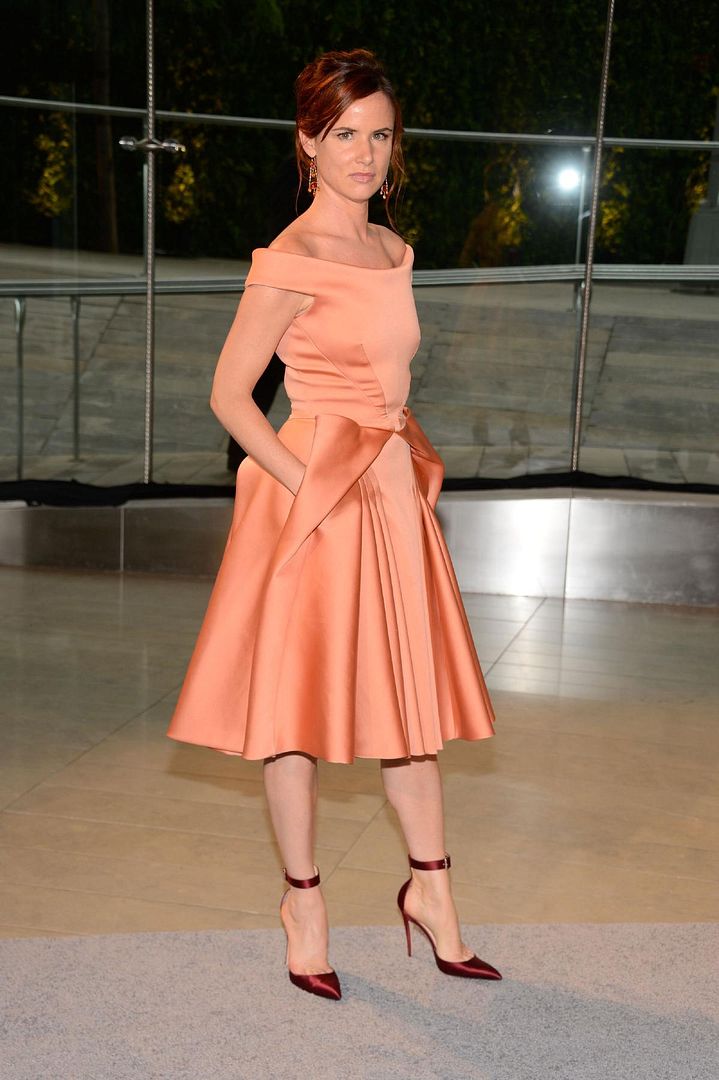 Juliette Lewis in Zac Posen
And the winner for least flattering color combination goes to…
Erin Wasson in Alexander Wang
I wish there was a lip but otherwise this is everything. I was a huge fan of Alexander Wang's Spring '13 collection with all of those interesting cut outs (as well as those fantastic glow-in-the-dark pieces) so I'm pretty pumped to see this look at such a major event.
Karolina Kurkova and Cody Horn, both in Michael Kors, pictured with the designer
I feel the same way about Erin's dress as I do about Karolina's legs. She's wearing a whole lotta silver but I dig it. That necklace is an odd choice but the shorts look is pretty great. Not as big on Cody's look but I actually love the hair and makeup (which rarely ever happens).
Kerry Washington in Jason Wu
I almost always love what she wears but this isn't my favorite. I'm never a fan of that shiny satin material so that definitely doesn't help the situation. The wood clutch is not what I would have paired with this and the accessories overall are pretty underwhelming. BUT I do give her credit for wearing a dress from Jason Wu's Resort '14 collection which hasn't even debuted yet.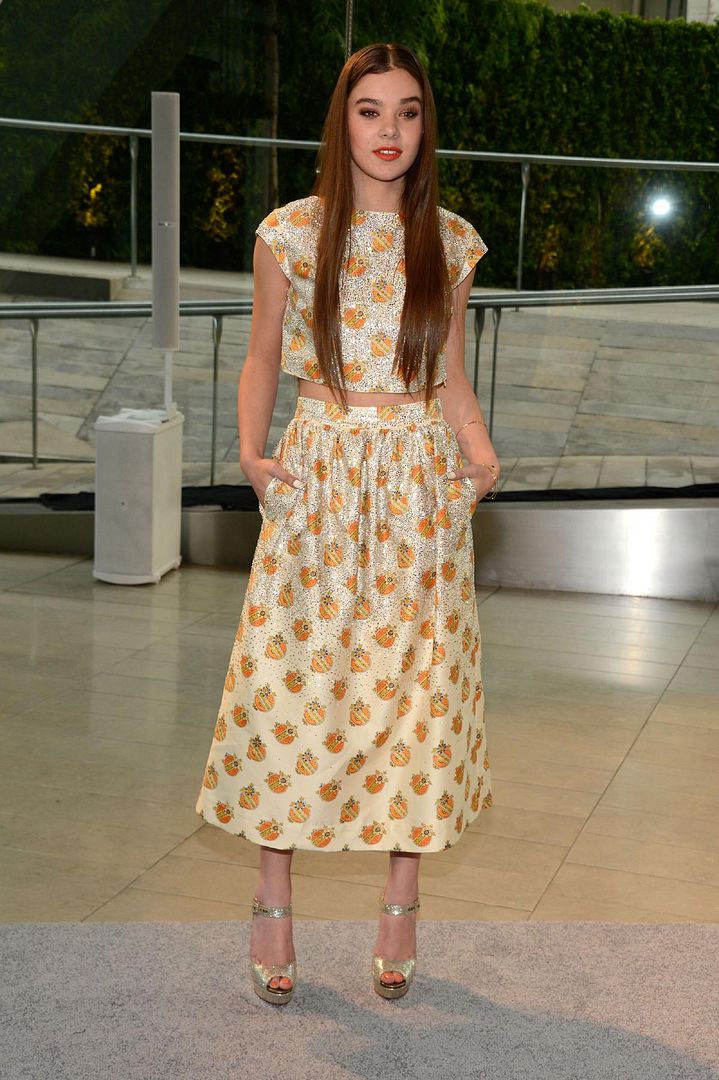 Hailee Steinfeld in custom Suno
It's a little weird, so naturally I'm sold.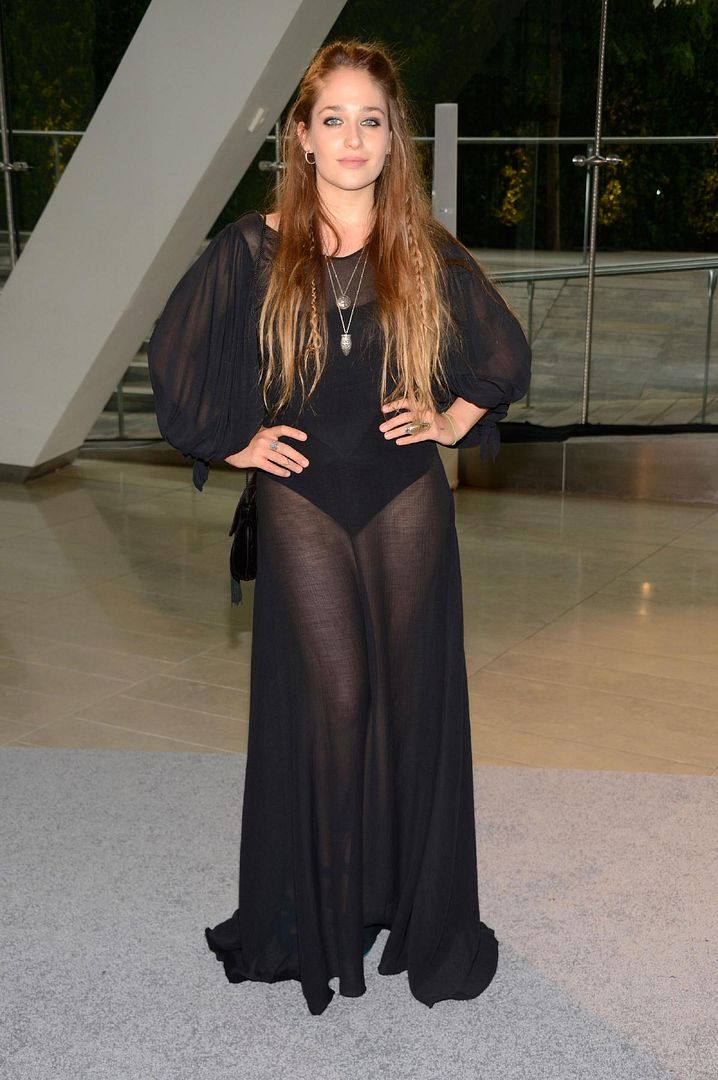 Jemima Kirke
I mentioned yesterday I like the idea of a sheer dress with "granny panties" or in this case, a bodysuit. BUT…this looks like a coverup, and I hope to see it on an episode of Girls next season.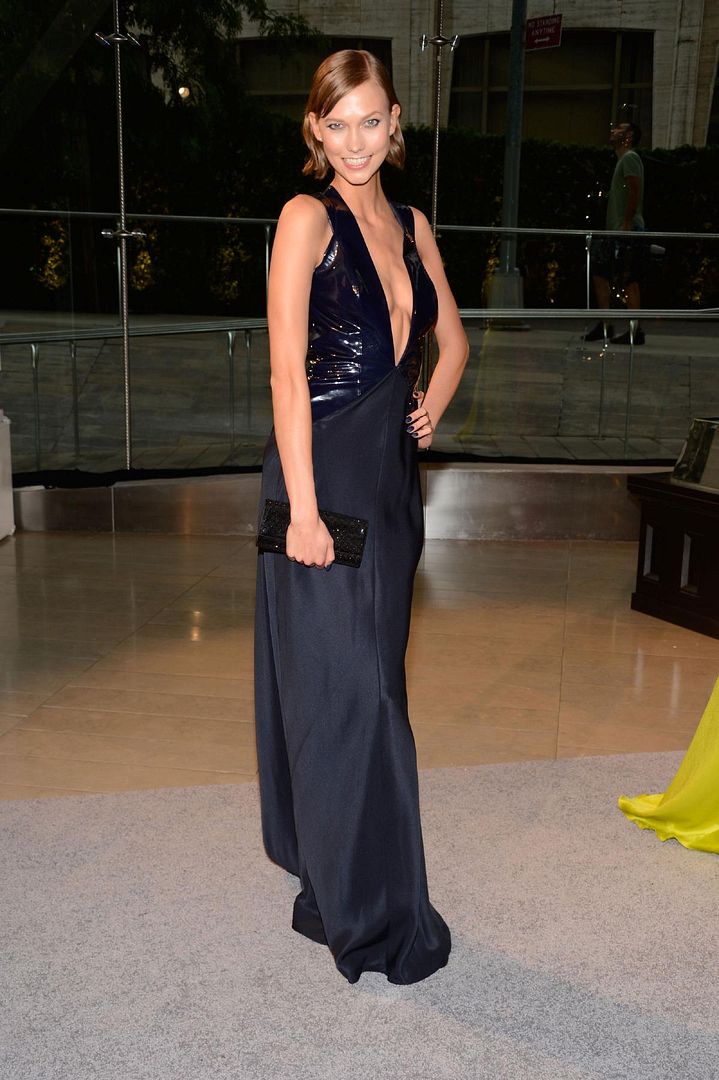 Karlie Kloss in Cushnie et Ochs
It's a little long (and this is a major fashion event if I'm not mistaken, so I'd hope for some decent tailoring). I love her as a model but her fashion choices lately have been…sub par.
Elizabeth Olsen in The Row, Mary-Kate Olsen in vintage Issey Miyake
Two questions here. One, is there air pumping into Elizabeth's suit? And two, does Mary-Kate own anything new?
–
Be on the look out for part 2 coming soon.
In the mean time, let's congratulate the winners of the 2013 CFDA Awards.
Swarovski Award for Womenswear: Suno
Swarovski Award for Accessory Design: Pamela Love
Swarovski Award for Menswear: Public School
Menswear Designer of the Year: Thom Browne
Accessory Designer of the Year: Phillip Lim
Lifetime Achievement Award: Vera Wang
Womenswear Designer of the Year: Proenza Schouler (woo hoo!)
International Award: Riccardo Tisci, Givenchy
Founders Award: Oscar de la Renta


Photos via The Cut