What happens when I combine an oversized tank and some dress pants? You're in for a real treat, friends.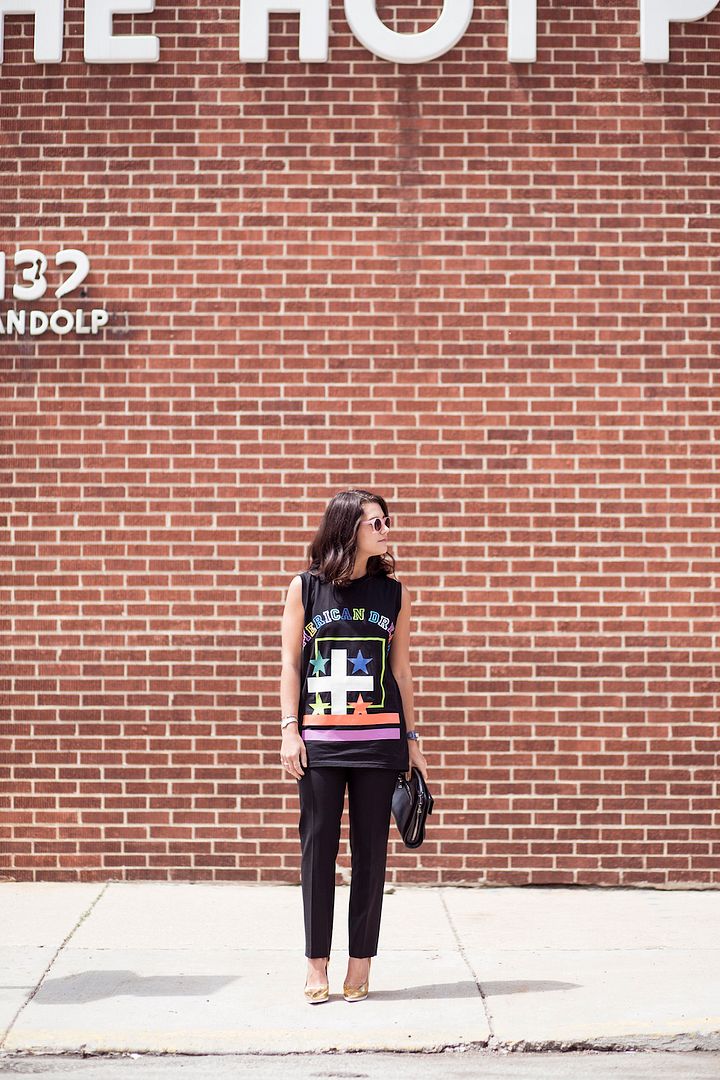 Just living the American dream…while dreaming about a hot potato.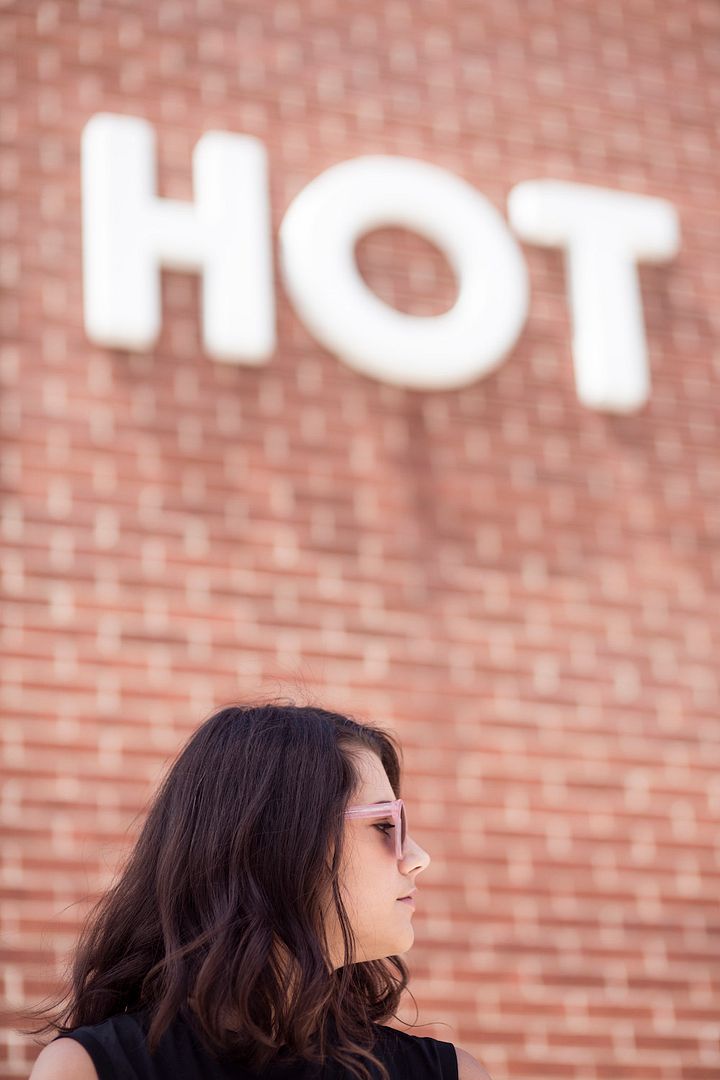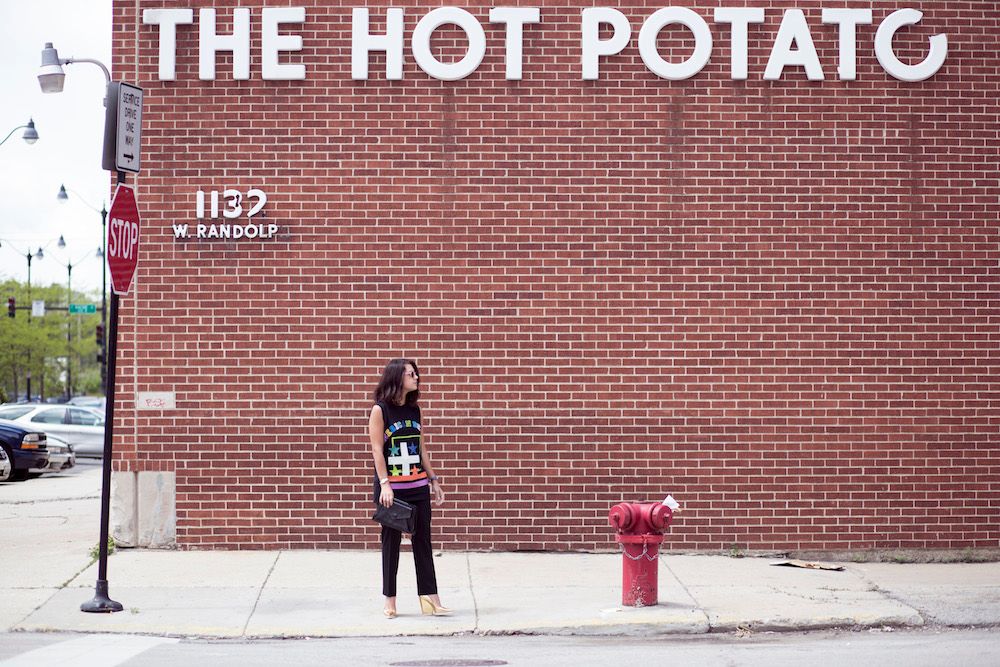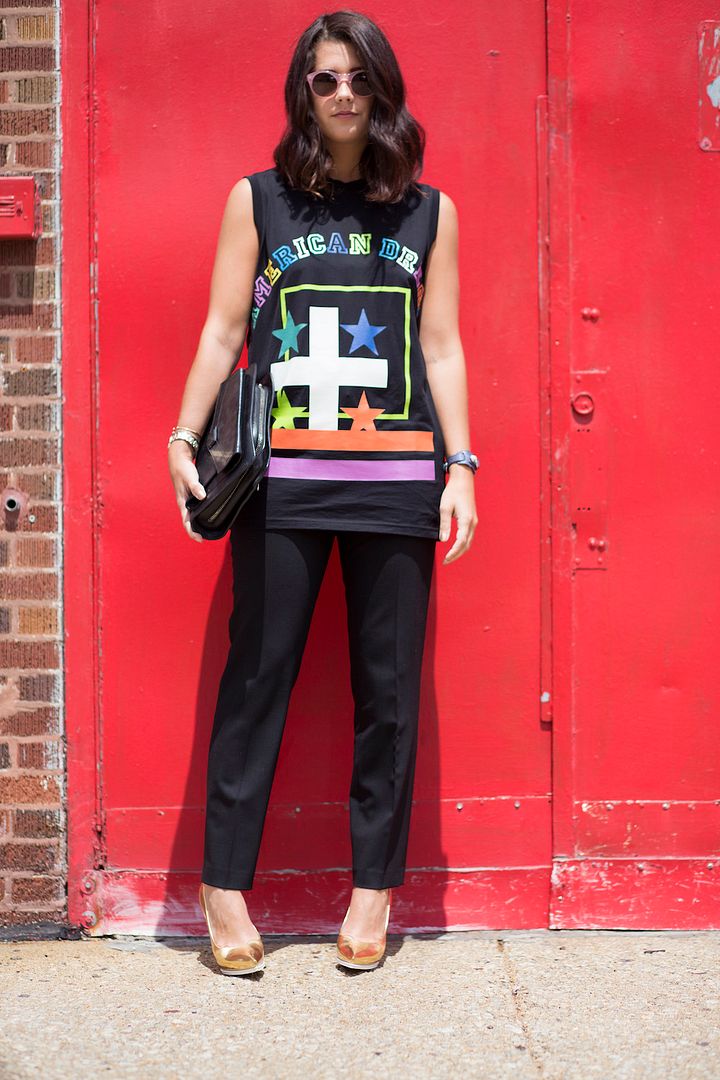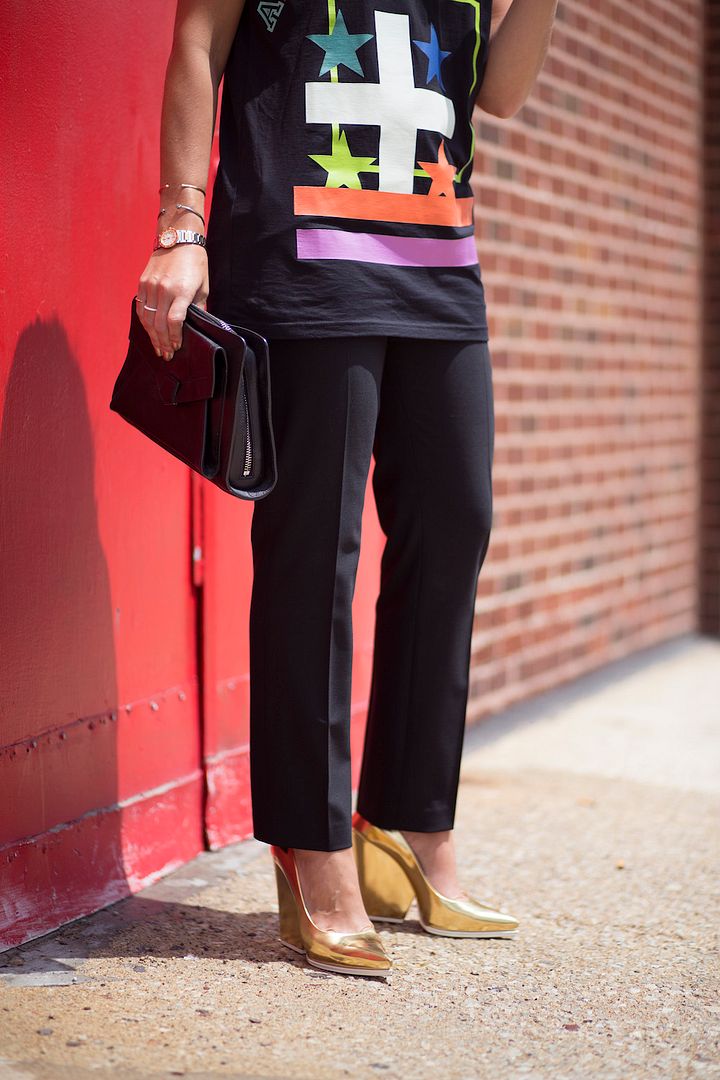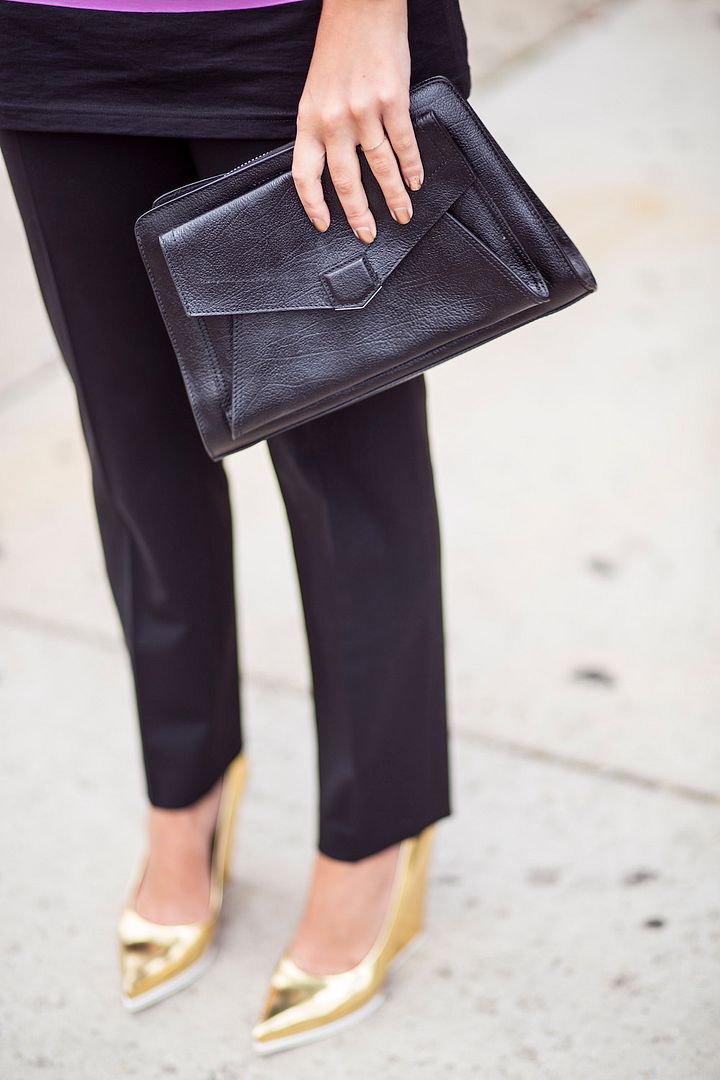 WHAT (am I wearing):
Shirt: Givenchy. Pants: Chaiken. Sunglasses: TENOVERSIX x Lookmatic. Shoes: Celine. Bag: Proenza Schouler. Earring: Ryan Storer x Emma Mulholland. Bracelet: Balenciaga.

WHY (am I wearing it):
Well for one thing, I'm wearing a sleeveless shirt with no coat and I'm not freezing so that's reason enough…but I'll keep going. When Chaiken asked me to style a pair of their pants as part of their giveaway (details below), I had a few ideas in mind. Of all pieces of clothing, I probably get the most use out of black pants (whether it be jeans, trousers, etc. — if I'm wearing pants, there's a 90% chance they're black…and come to think of it, that goes for most bottoms in my closet). I'm not particularly small on the bottom so I feel the most comfortable in black for slimming purposes, and one of my favorite styles is the cropped trouser…which Chaiken happens to do quite well. When it comes to "work wear," it's not really my jam but for those who dress daily for the corporate world, it's always good to have pieces that can work (also WERK) into your work wardrobe and beyond. These pants are the perfect example. It's pretty cool that Chaiken designs and produces everything (including these sweet trousers) in the USA, plus their luxe wools and silks are the perfect materials that not only look great but are also super comfortable. And if you're not totally sold on these Chaiken pants…don't you worry, because they produce mini collections each season to keep things fresh (I mean, 4 collections a year is just so last season at this point). So besides these awesome pants, why would I wear said trousers in such a fashion? Well, I thought it would be fun to wear an oversized tank with somewhat dressy bottoms (love a good contrast). I needed some height with all the "looseness" happening here and because I wanted to keep it neutral but didn't want to add another element of black — gold Celine wedges were in order. Adding some extra pops of color with the sunglasses and the bracelet and BAM…it's the [new kind of] American Dream.
WHERE (can you get the look):
Oh and speaking of that giveaway…you should probably enter.
—
This is a sponsored post written by me on behalf of Chaiken Clothing
Photos by Heather Talbert
You might want to check out...