If you've been looking forward to the day where "free," "vintage" and "Chanel" can be put in the same sentence (or if you've ever wanted to know what a sequin Mickey Mouse looks like in earrings) then today's your lucky day my friends.
I teamed up with local consignment boutique, Luxury Garage Sale, for a little photoshoot and giveaway. Almost all of the pieces here can be found at the Luxury Garage Sale store (1658 N. Wells) or on their new website. So yes, you don't have to live in Chicago to shop things like THOSE Marant boots that sold out everywhere (but they're at LGS brand new), this Saint Laurent dress that would require me to go to the gym so I haven't bought it, and this Chanel jacket that pretty much just speaks for itself.
So before I share the juicy details of this Vintage Chanel giveaway, I'm going to make you look at all this cool merchandise they have right now. Cue, the photoshoot!
A game of cat and mouse?
Sweatshirt: Marc Jacobs (just sold). Shorts: 3.1 Phillip Lim (just sold…to me). Bag: Katherine Baumann. (shoes / rings, my own)
Moving on from the quirky and fun look to something a little more…mysterious.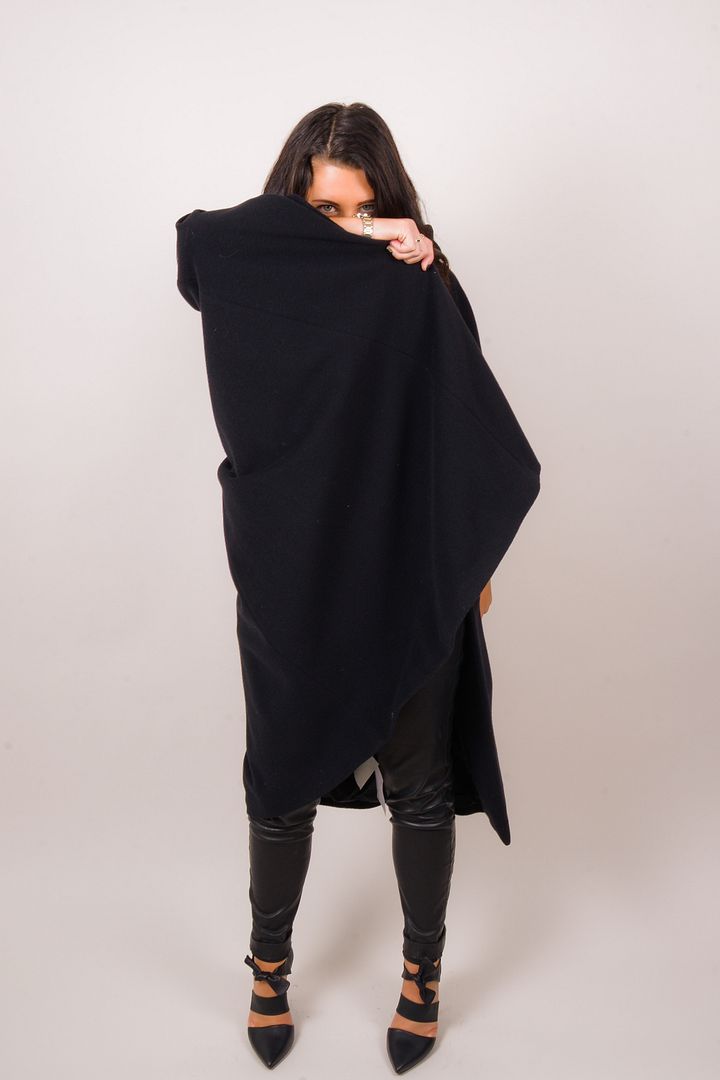 Cape: Givenchy. Shirt: Matthew Williamson. Bag: Hermes. (pants / shoes, my own)
And if I were to dress in any way "sexy" (which I do not) this is as close as as it's going to get.
Dress: Lanvin. Bracelet: Roxanne Assoulin. (pants / shoes / cuff, my own)
So that was kinda fun right? Now for that Vintage Chanel thing. Notice a theme throughout these photos? (and not just me being weird…that's a given). THOSE VINTAGE CHANEL EARRINGS ARE THE ONES WE'RE GIVING AWAY! Want 'em? Here's what you have to do.
1. Follow @luxurygarage and @chicityfashion on Pinterest.
2. Create a Pinterest board (title is up to you) with a minimum of 5 items from the Luxury Garage Sale website.
3. Post the link to your Pinterest board in the comments section below.
**Bonus entry for including any of the photos from this post in your Pinterest board!
We'll be choosing a winner on Monday 12/23 at 11:59pm CT.
PIN YOUR HEARTS OUT. And best of luck to you.
**UPDATE 12/26: Congrats to Colleen Boudreau who won the vintage Chanel earrings. Thank you everyone who entered. Your pins ROCKED. 
Sponsored by Luxury Garage Sale
You might want to check out...